You can walk and can handle going up a few stairs.

Maximum of 15 steps (1 floor up) to reach the accommodation or manoeuvre into it.

You can only handle one step at a time.

The accommodation is quite accessible, can suit wheelchair users.

You need a fully accessible accommodation.

Maximum thresholds of 3 cm (1 inch), suits wheelchair users.
Coasts & Cliffs
The Top 4 Wheelchair Accessible Beaches in France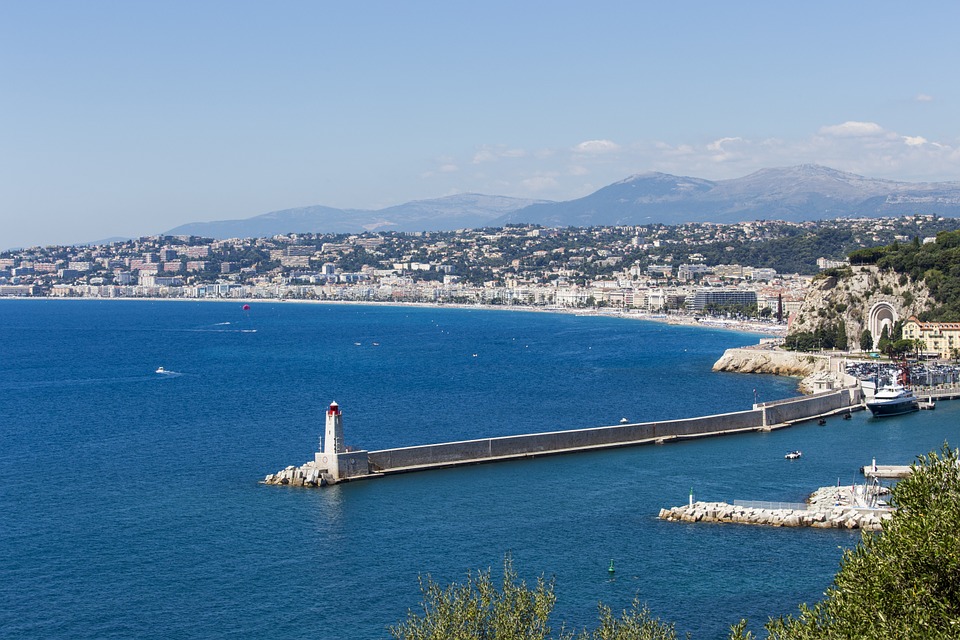 Beautiful France
Whether it's the world-famous wine, fresh bakery foods, quaint countryside or the power of Paris, there's something purely enticing about France — and its coastline is no exception. With hundreds of coastal cities, you'll be happy to hear that there are many wheelchair accessible beaches in France.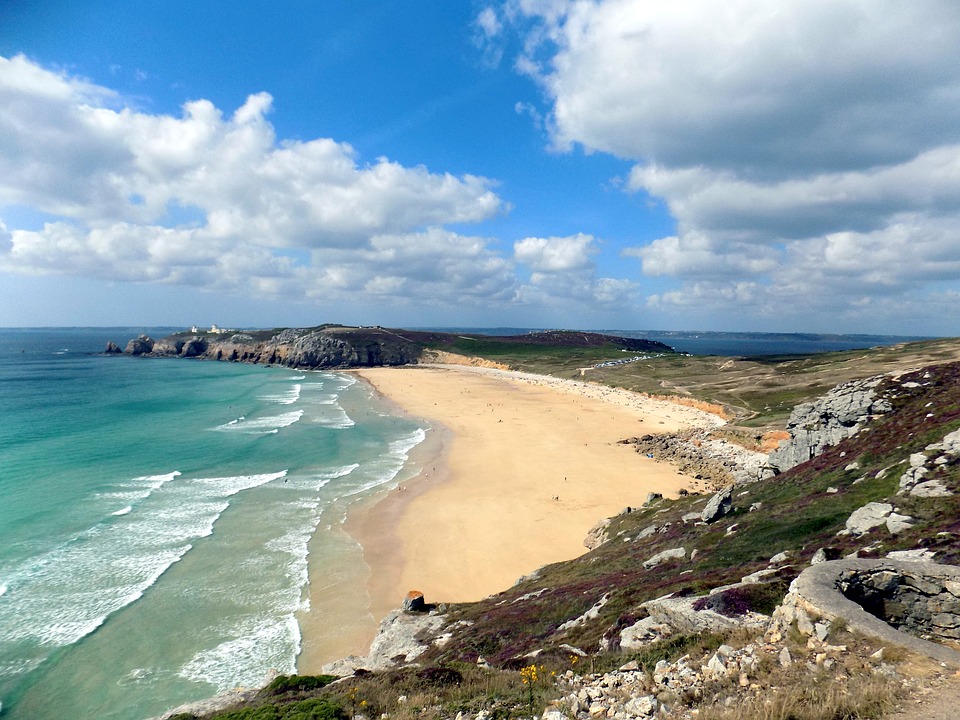 Many of these are what the French call Handiplage beaches, with plage being the French word for "beach." When you're in France beach-hopping, some useful words to know are:
tiralo, which refers to an amphibious wheelchair
hippocampe, which refers to an aquatic wheelchair.
Below, I've compiled some of the best wheelchair accessible beaches in France. It's a wonderful choice to prepare a holiday to enjoy the beaches.
Wheelchair Accessible Beaches in France
#1: Normandy
Whether you're a history buff or you'd just like to see what is perhaps France's most famous beach, where D-Day occurred, there's a good chance Normandy will make it on to your list of French destinations.
While some attractions in this area will be difficult as a wheelchair user, others are definitely doable and worth the visit.
The towns of Caen and St. Mere-Eglise both have wheelchair accessible D-Day Museums. Use wheelchair accessible pathways weave through the bomb craters and defence bunkers of Pointe du Hoc.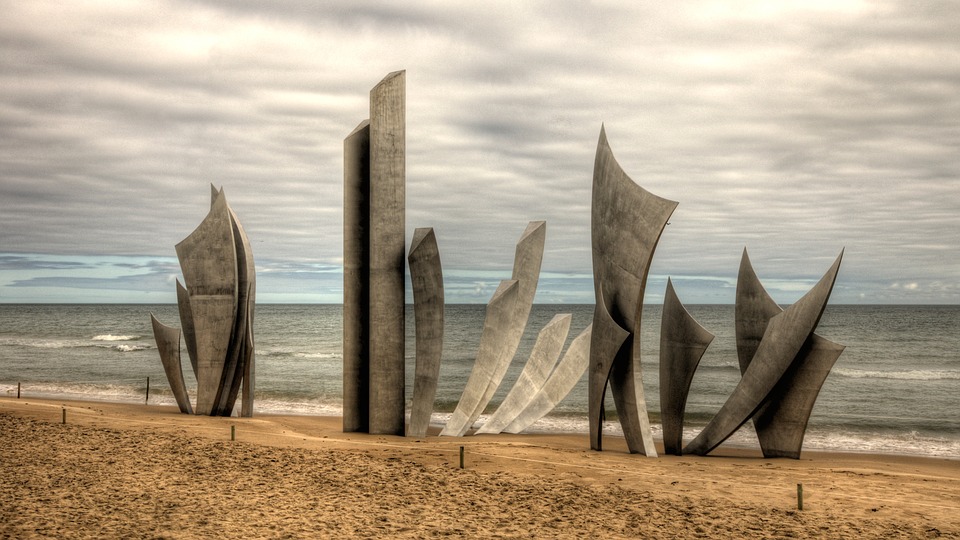 photo: Monument Des Braves in Normandy
Of course, the main point of this article is the beaches at Normandy, so here we go!
Both the D-Day beaches and military cemeteries are fully wheelchair accessible. While D-Day beaches are great to remember the past, you'll probably want to find a less historically-significant and sombre beach to splash around.
Le Havre or Butin Beach, other beaches in the region of Normandy, will satisfy your fun-in-the-sun needs. The promenade at Le Havre is exquisite and was designed by a well-known architect, but to get down to the sand.
Take advantage of special wheelchairs provided at La Havre by a loan service. Located in the quaint medieval fishing village of Honfleur, just south of Le Havre, Butin Beach is also fully accessible and features beach wheelchairs for your use.
Best accessible accommodations in Normandy
To experience the beautiful beaches in Normandy for your summer holiday, you definitely need to book a comfortable and reliable accommodation ahead.
Handiscover has already prepared for you! They classified the accommodations into three categories.
You can walk and can handle going up a few stairs.
You can handle only one step at a time
You need fully accessible accommodations
Here are some wonderful examples from the website! Do not hesitate to contact them via e-mail: booking@handiscover.com or on the phone: +44 1550 400022 (UK)
#2: Nice
Located on the lovely French Riviera, Nice was once a retreat for Europe's elite in the 19th century. You'll feel immeasurably fortunate yourself once you get there, breathing in the crisp Mediterranean air and lounging by the cerulean waters of the Cote d'Azur.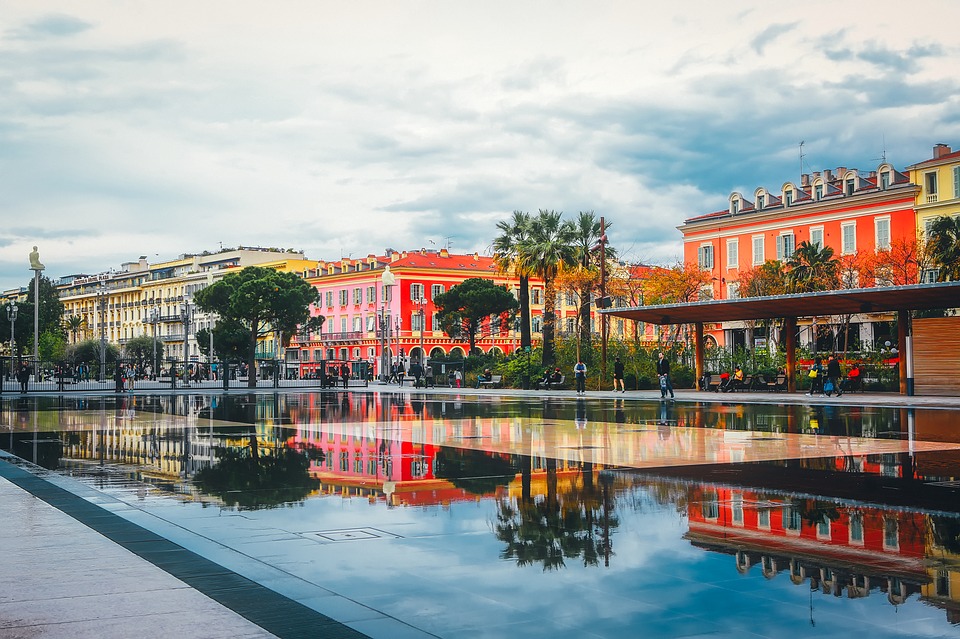 photo: Nice, France
The wide, flat promenade de Anglais is ideal for wheeling parallel to the beach. If by chance you get bored of observing the clear blue water or are looking for other things to do in this must-see city, check out Nice Tourisme's accessible guide to the city, featuring tours, attractions, activities and more.
Plage du Centenaire
There are two beaches in Nice which are considered Handiplage beaches — Plage du Centenaire and Plage de Carras.
Plage du Centenaire is at the beginning of the promenade — you'll find a ramp leading down from the walkway to the beach.
Plage de Carras, closer to the airport, is one of Nice's longest beaches and it features a lifeguard as well as a first-aid station.
On both of these wheelchair accessible beaches in France, you'll find ramps leading across the sand, designated parking areas and showers for wheelchair users, and special, floating wheelchairs.
Stylish accommodations in Nice
If you are headed for Nice, stay in one an accessible accommodations for your holiday!
#3: La Grande Plage, Carnac, Brittany
These two kilometres of soft sand make up the largest and most popular beach in Carnac. It is a beautiful town near the Morbihan Gulf in the region of Brittany.
La Grande Plage features adapted facilities (showers, restrooms) for wheelchair users. They also have nifty floating wheelchairs for rent. If you head there during the popular months of July and August, they'll also have staff on hand to assist you with bathing in the sea.
In addition to the wheelchair-friendly perks, La Grande Plage also features free parking. It is a Blue Flag eco-beach, so it's easy on your wallet and on the environment.
Plus, while you're there, be sure to eat the scrumptious local oysters and check out what Carnac is known for worldwide. Its rows of unique, ancient granite stones — over 3,000 megaliths, to be exact are amazing!
#4: Canet Plage, Canet-en-Roussillon
If resorts are your style, Canet Plage is bound to be one of France's finest when it comes to accessibility. This beach lies within a historic-yet-modern Catalan village, ideally located in the south of France.
There, the glistening Mediterranean sea meets the impressive Pyrenees Mountains. The beach makes a fantastic day trip from the nearby regional or national parks in the Pyrenees — or vice-versa!
Canet Plage is part of Canet-en-Roussillon, which features over 9km of stunning beaches. Close to the town of Perpignan and the Spanish border, it also makes for a perfect stop on a multi-country itinerary.
Beach-worthy wheelchairs are available for free here, and the beach also has lifeguard assistance available. If you need help getting into the chair or with anything else.
From the sidewalk promenade, there are three ramps or access points which lead down to the level of the sand. A convenient walkway made of Mobi-Mat – a special, ADA-approved material for easy wheeling – stretches out along the sand and leads right down to the ocean.
Handiplage
Wheelchair accessible Handiplage beaches are all around France. Whether you're looking for something historical like the beaches of Normandy, in proximity to beautiful ecological wonders like the beaches of Carnac and Canet-en-Roussillon, or a beach in a major tourist city like Nice, there's an accessible option out there.
Other Useful Travel Information
Other Gorgeous Destinations and Beaches In Europe
About the Author:

Cory Lee is a wheelchair user, travel addict, and accessible travel writer. On his blog, Curb Free with Cory Lee, he hopes to inspire others to roll out of their comfort zones and see all the beauty our world has to offer.
To keep reading become a member.
Already a member? Login
Over 400 pieces of exclusive content
Tips and advice on Accessible Travel