You can walk and can handle going up a few stairs.

Maximum of 15 steps (1 floor up) to reach the accommodation or manoeuvre into it.

You can only handle one step at a time.

The accommodation is quite accessible, can suit wheelchair users.

You need a fully accessible accommodation.

Maximum thresholds of 3 cm (1 inch), suits wheelchair users.
Podcast
Podcast: Paralympic Judoka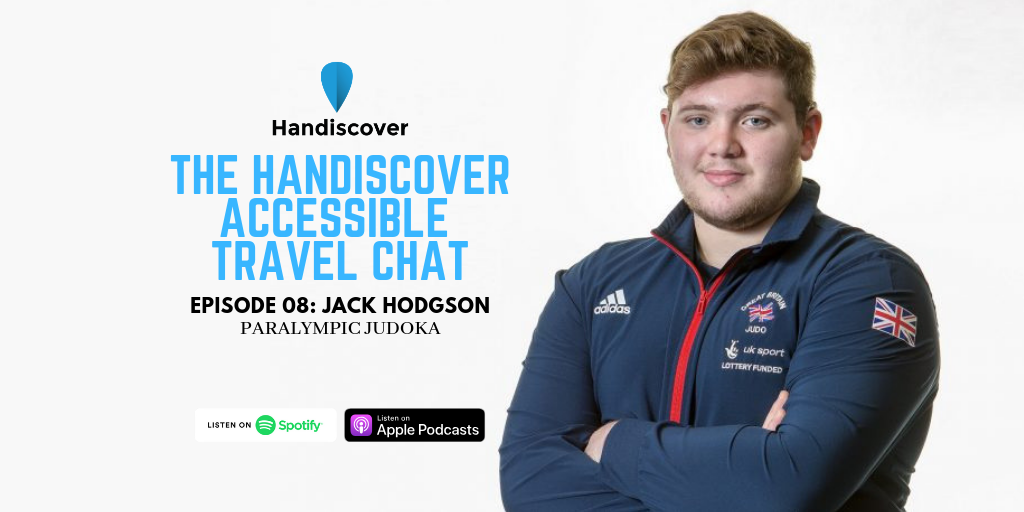 Podcast Episode 08: Jack Hodgson, Paralympic Judoka
Paralympic Judoka, Jack Hodgson, was born with Usher syndrome – a rare hereditary condition which has left Jack profoundly deaf for most of his life. Since the age of 12 has had tunnel vision the size of a 5p piece. However, now a Worlds silver medalist and Paralympian, Jack is training full time at the British Judo Centre of Excellence alongside Judokas from the Olympic and Paralympic programs. Recently, Jack has graduated from the University of Wolverhampton with a degree in Sports Coaching Practice. Despite the challenges Jack faces with his disability he has been able to achieve these goals alongside his commitments as a full-time athlete.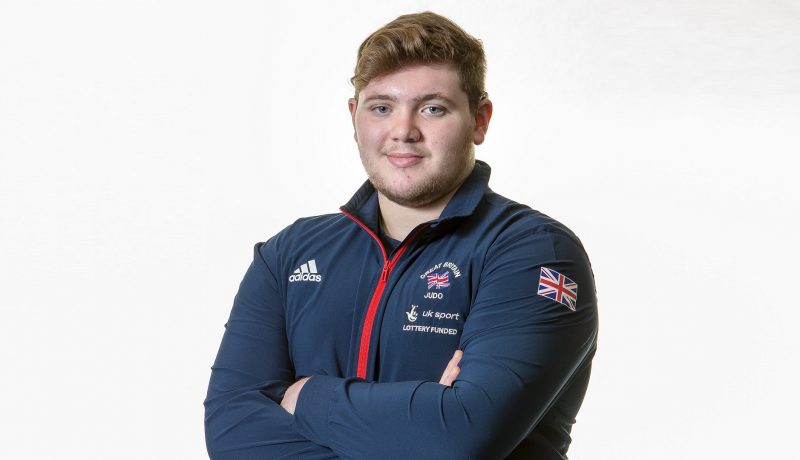 An Exotic Travel Memory
The most exotic places Jack has travelled to are Brazil, Japan, Mongolia and Uzbekistan. On a trip to Mongolia, Jack had accommodation booked in Ulaanbaatar. However, when he, his coaches and teammates arrived at the airport the guide said they weren't going to their hotels in the city. Instead, they got on a bus and were taken past Ulaanbaatar and deep into the Gobi Desert. Short of a few rundown towns and villages, there was nothing out there. They finally ended up at a resort in the middle of the Gobi and were led to their rooms which were these huge Mongolian style tents, known as Yurts. There were no people around, only desert and a few horses roaming around. Just before they were about to go to bed, Jack was told by the guide that there were some bears just over the hill. Jack and his team spent two weeks in the Mongolian desert and it is one of his most unforgettable travel memories.
Gaining Perspective
Jack believes travel is extremely important for mental health, to develop as a person and for general well being. Going out to see different places and cultures gives you a wider range of knowledge. He believes you are able to reflect on the experiences of different cultures and relate it to your everyday life. By seeing how little some people have compared to what we have teaches us to not take our lives for granted and to recognise how privileged we really are. Jack thinks that we are able to broaden our mindsets which enables us to look at things with a clearer view.
Travel Gone Awry
One particular travel experience Jack recounts is a trip to Bulgaria. Jack and his girlfriend, Becca, were walking through a narrow cobbled street with shops on both sides. Becca was looking at jewellery on one side of the street and Jack went over to someone that looked like his girlfriend looking into a jewellery shop and leaned on her shoulders. A random lady turned around and stared at Jack and then he hears Becca call out, 'Jack, I'm over here'. The lady turned out to be a woman of over twice his girlfriend's age.
Disabled Travel
Jack considers himself quite independent, so when it comes to his disability and making travel preparations, he usually just travels with his girlfriend who is able to help him. As there are athletes with different types of visual impairments in Jack's judo team, the coach is generally responsible for the travel arrangements of the team.
Jack is most proud of attending the 2016 Paralympic Games in Rio. He didn't expect to even make the team, however, he won some competitive fights and ended up 3rd in the world.
Search where you want to go below and use our code Travel30 to get 30 GBP off your first booking with Handiscover!
To keep reading become a member.
Already a member? Login
Over 400 pieces of exclusive content
Tips and advice on Accessible Travel