Zakopane accessible travel guide to disabled friendly holidays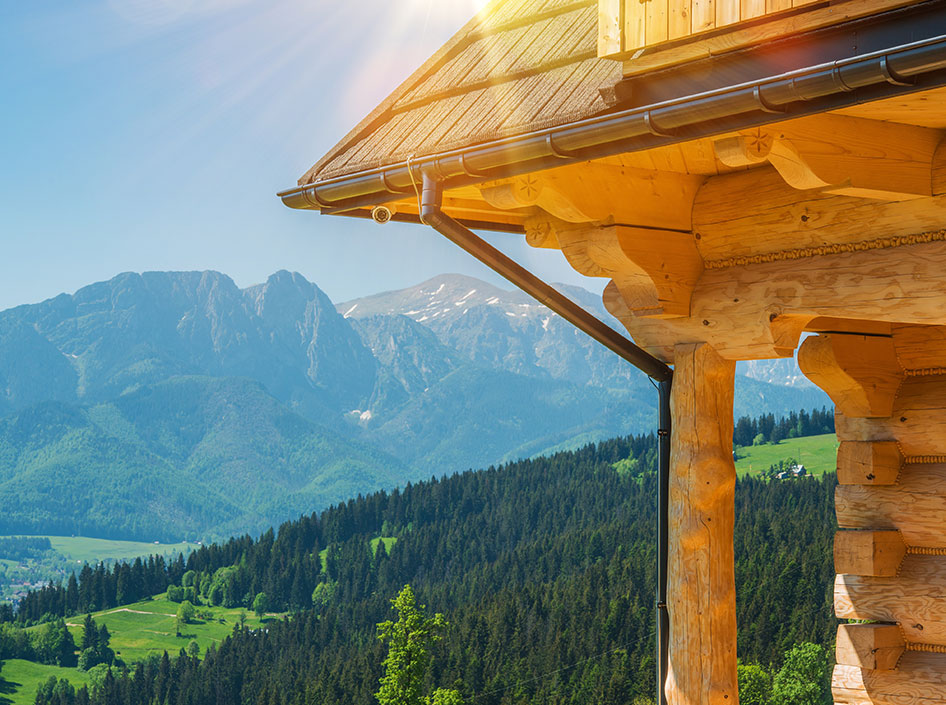 One of Poland's most popular mountain resort destinations. It is popular with climbers all year round and winter skiers. In the Southern foothills of Tatras Mountains.
Kasprowy Wierch and Gubalówka are accessible by funicular and cable car. Book accessible accommodations with Handiscover; our holiday rentals ensure you the freedom to explore and enjoy.
Choose from hotels, apartments or cottages for some of your best disabled holidays memories ever!
Disabled Friendly Activities in Zakopane
Szymanowski Museum
Address: ul. Kasprusie 19, 34-500 Zakopane
Website: click here
The museum is dedicated to the life and work of composer and pianist Karol Szymanowski. Although he is famous just in Poland, Szymanowski is considered the country's second-greatest composer after Chopin.
The museum's setting is the Atma Villa, a pre-1910 wooden building. The Museum contains furniture and furnishings, including his piano. In addition, visitors can see mementoes from the composer's life, personal effects and books.
Furthermore, the museum displays photographs, letters, manuscripts, as well as medals and other distinctions the composer received.
Kasprowy Wierch
Address: Kuźnice 14, 34-500 Zakopane
Website: click here
Kasprowy Wierch features one of Europe's oldest functioning cable cars. It is also adapted for easier accessibility. Travellers are sure to enjoy stunning panoramic views of the Tatras Mountains.
The ten-minute journey from Kuznice station to Mount Kasprowy takes place in two stages. Travellers on the cable car will need to change at Myślenickie Turnie.
In addition, visitors with a return ticket have plenty of time to enjoy the views. Return tickets have an hour and forty minutes return departure time.
Gubalówka
Address: ul. Zubka 4, 34-500 Zakopane
Website: click here
Visitors to Zakopane shouldn't pass up the chance to travel up to Gubalówka. There is a local rope railway first built in 1938.
The modernised train with a glass roof is the perfect way to travel. Travellers can enjoy the magnificent Tatras flora on the way up to the peak. Once at the top will check out the iron statue "Restituta Polonia".
Accessible Accommodations in Zakopane
Poland's countryside is dotted with farmhouses and cottages converted into holiday homes, perfect for anyone who wants to combine the charm of country life with close proximity to the city attractions.
Hotels are often the main choice for anyone visiting Zakopane. In addition luxurious apartments and hotels full of history offer larger rooms to enjoy unforgettable disabled holidays.
Furthermore, cottages have become more popular as they often offer a more affordable solution. If you prefer the independence of apartments you won't have trouble finding one that suits your needs.
It has never been easier to book a comfortable holiday. Handiscover allows you to find accessible holidays that meet your needs.
With three options to choose from, you let the website know what you looking for. Hence on our website, you can find holiday rentals that feature wheelchair friendly rooms with grab bars and roll-in showers, hoists, step-free access and many more.
Then select from the available vacation rentals. You will find the perfect opportunity to visit Zakopane. Handiscover can help you make your disabled holidays memorable.
Getting around Zakopane-Accessible Transportation
Private taxi, minibus and bus offer transfers between Krakow airport and Zakopane. Travel between John Paul II roundabout and Kuznice have restrictions in place. Only permitted vehicles, taxis and public transport have access to the road.
Other Useful Travel Tips!
Other Popular Travel Destinations and Beaches Around the World!