For a worry-free holiday in Amsterdam
Don't let a disability hinder your travel possibilities! Europe, in particular, is making great strides in accommodating travellers with impaired mobility. Once you've tested the waters in Amsterdam, you'll have the confidence to tour the other major European cities. The number of adapted features, in Amsterdam especially, allows visitors of all mobility levels to explore and appreciate the city with ease and comfort. Not only that but there are also so many options for accessible accommodations in Amsterdam. Handiscover offers wheelchair users the ability to search and book their accommodation based on their own level of mobility.
Amsterdam can be extremely daunting for wheelchair users due to the inaccessibility of cars, the number of bridges and narrow alleyways. However, with the right information, you'll find that Amsterdam is actually very accessible and wheelchair users can enjoy and appreciate the beauty of the city as much as anyone.
If you're looking for something else, just type where you would like to go and we'll show you some great accessible accommodations in that area!
ACCOMMODATIONS
When it comes to finding accessible accommodations, holidays are hassle-free with Handiscover. We feature disabled apartments, houses, bed-and-breakfasts, and small hotels at guaranteed best prices. To use our service, first identify your level of mobility by selecting one of three categories.
You can walk and can handle going up a few stairs
You sit in a regular wheelchair and can only handle one step at a time
You need fully accessible accommodations.
Then you can review the various types of accessible accommodations. Each accommodation has a detailed description, including amenities and disabled features. It's easy to find the ideal accommodation, perfectly suited to your needs and the preferences of friends, family, and carers. Here are some stylish accommodations in Amsterdam.
ATTRACTIONS ADAPTED FOR DISABILITIES
Van Gogh Museum
Website – click: here!
This museum houses the works of the world's most famous artist. Vincent Van Gogh was a Dutch painter who profoundly influenced 20th-century art. His fluid pieces include landscapes, sunflowers, trees and portraits. Van Gogh's creative signature is evident in his use of vibrant colours, broad brushstrokes, and touching subjects. The museum presents his works chronologically, representing five different periods of his life.
You'll find the museum easy to navigate from the get-go. An elevator is located at the entrance. Free loaner wheelchairs are available at the cloakroom, obtainable by advance reservation. Folding seats are provided for ambulatory visitors who may get tired. Adapted toilets are on the ground floor. Carers are admitted free, including a multimedia tour. Guide dogs wearing harnesses are most welcome. If you're visually impaired, pick up a large-font exhibit booklet at the Information Desk. If you're hearing is impaired, take advantage of the loop system in the auditorium to enjoy an introductory film on the artist's life.
It's advisable to book tickets in advance online. To purchase tickets and for additional museum details, click here.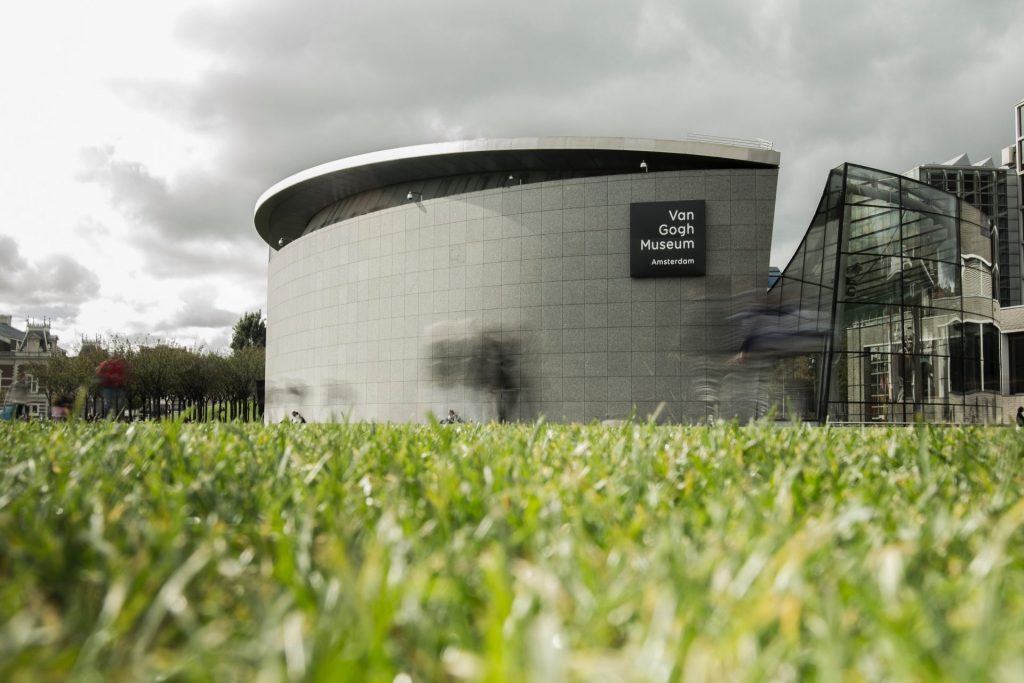 Sloten Windmill
Website – Click: Here!
Amsterdam is renowned for its windmills, unique structures designed to generate power and control water levels. The 19th-century Sloten Windmill is a working mill, the only one that's open to the public. A lift will transport you to the first platform and gallery. You'll be taken on a tour by a volunteer, explaining the mill's history and how it works. If the miller is available, he'll demonstrate how he faces the mill cap to the wind, sets the sails, and turns the wheels.
The mill is open daily from 10am-4pm, except for public holidays. Interestingly, it's an official "house of the municipality," where couples can get married! On May 11, National Windmill Day, the city's mills are decorated with flowers, angels, and the Dutch flag. To view a brief video clip of the Sloten Windmill, click here.
Keukenhof Gardens
Website – Click: Here!
Keukenhof, regarded as the 'Garden of Europe,' is the largest flower garden in the world. Vast plantings are dedicated to hyacinths, daffodils, and tulips, totalling seven million colourful bulbs! Also displayed are fragrant lilies, carnations, and roses. If you're travelling with children, they'll love the treasure hunt, petting farm, playground, and maze. The grounds are open to the public daily from late March through to May, between 8am-7:30 pm.
All garden paths are wide and flat. Each building contains an adaptable toilet and restaurants accommodate wheelchairs. Guide dogs are welcome on the walkways and in the exhibit rooms and restaurants. A limited supply of free lockers is located at the main entrance to the park. There's also a large luggage storage facility where you can store baggage for 5€ per item. Electric wheelchairs can be rented for €10, and manual wheelchairs are provided free. A cash security deposit of €20 is required for each, refunded upon return of the equipment. Reservations for wheelchairs are required at least one day in advance, which can be made by calling +31(0)252 465 555 or clicking here. You can purchase an e-ticket to Keukenhof here.
Rijksmuseum is the largest art museum in the Netherlands. Its collection includes 8,000 objects of fascinating history and art. Among the works displayed are pieces by Hals, Vermeer, and Rembrandt. The Asian exhibit is exquisite! You'll be in awe of the luxurious prints, ornaments, lacquer boxes, tea bowls, and jewellery.
The museum is equipped with lifts, and galleries accommodate wheelchairs. A limited number of wheelchairs are available. If you wish to loan one, inquire at the Information Desk or Ticket Office. Carers are admitted free with an entrance ticket from Cash Register 1. A supervised cloakroom offers the storage of small bags and backpacks. TripAdvisor rates the Rijksmuseum as the Number One attraction in Amsterdam.
TRANSPORTATION IN AMSTERDAM
Schiphol Airport
When flying to Amsterdam, you'll likely land at Schiphol Airport, about 25 km from the city centre. Car Parks P1, P2, and P3 are marked with disabled parking spaces. Personal assistance is available for wheelchair users, visitors with limited mobility, and the visually impaired. Attendants accompany travellers to and from parking lots and aircraft. The free service should be booked when you make your flight reservations or two days before departure.
Assistive equipment is available through the Axxicom company, including wheelchairs, lifting chairs, stairlifts, scissor lifts, electric caddy cars, and accessible buses. To obtain equipment, go to an Axxicom Airport Caddy Assistance Desk in Departure Halls 2 and 3. Yellow Schiphol wheelchairs are available at the P1 and P2 Car Parks and the NS Railway Station in Schiphol Plaza. You'll need to deposit a two-euro coin, refunded when you return the chair.
A bus accommodating wheelchairs runs between Car Park P3 and the airport. However, a reservation is required at least 24 hours in advance. Call 020 316 4041 to book a seat.
The Schiphol Railway Station is equipped with a lift, connecting the railway platform with the airport. For assistance in boarding and departing from the train, call +31(0)30 235 7822.
A text telephone is provided for the hearing impaired. A hearing loop is available at Information Desks, Transfer Desks, and Lounge Central Waiting Areas.
For assistance at Schiphol Airport, call 020 316 1417, visit the airport website here. Schiphol is regarded as one of the most accessible airports in the world!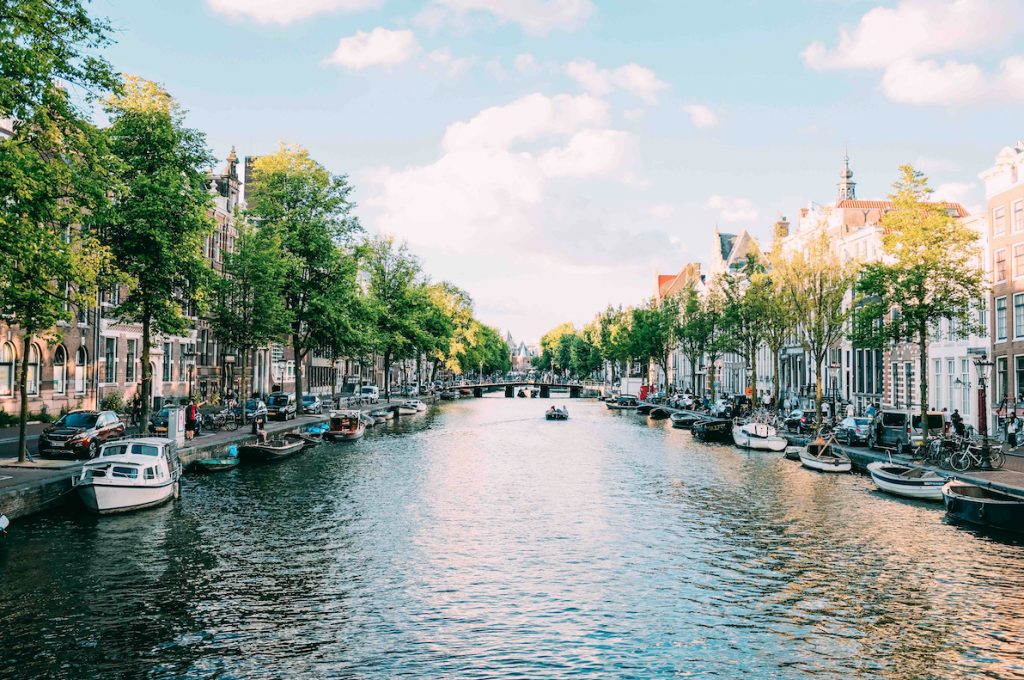 Trams
Many trams depart from Amsterdam Central Station, connecting with other areas of the city. New trams are tailored to the disabled, featuring low entryways at pavement level. The disabled entrance is in the mid-section of the tram, with space for wheelchairs. Older trams may pose a problem, with stairs, high entrances, and narrow aisles. Some of them are adapted for disabled entry and marked with a pink "ITS" symbol. These trams have space in the lower mid-section for wheelchairs. Combino trams feature ramps, with space for wheelchairs beside the conductor, indicated by a sticker.
Tram Stops
Tram stops are announced by broadcast, shown on displays, and printed in braille. GVB, the public transport system, provides maps indicating accessible tram stops and routes. Maps in English are available at the GVB Service Desk, located across from the south side of the Amsterdam Central Station. Many of the tram stops are raised. Tram platforms marked with a black dot enable disabled entry on both sides of a track. Platforms with a half-black dot provide entry on one side. Platforms without disabled access display a white dot.
Metro and Buses
All trains and buses accommodate the disabled. Netherlands Railways offers assistance on its trains and stations with 24-hour notice. To make a request, call 030 235-7822 or visit a station. Disabled train compartments feature wide doors and mobile ramps.
Taxis
Boonstra is a private taxi service for users of wheelchairs. Trips should be booked one day in advance by calling 020 613 4134. Taxi Centrale Amsterdam at 020 677 7777 also provides wheelchair-accessible cabs.
Most people would not assume that there are accessible accommodations in Amsterdam due to its old style of architecture. However, there are actually many options for wheelchair accessible accommodations. Handiscover has a huge range of accessible accommodations in Amsterdam. Be sure to check out what's available and start planning your trip to beautiful Amsterdam!
If you're looking for something else, just type where you would like to go and we'll show you some great accessible accommodations in that area!
Browse More Accessible Guides: