Brighton accessible travel guide to disabled friendly holidays
For a great holiday in Brighton
Filled with quirky shops, eclectic restaurants, and a young, free-spirited air, Brighton is one of the UK's coolest cities. Populated by fun and accessible restaurants and attractions, this city is ideal for disabled travelers, companion caregivers, and whole families! Book Accessible Holiday Rentals Brighton with Handiscover to get the accommodations to suit all your needs and enjoy this incredible city!
Things to Do in Brighton
Churchill Square
Address: Russell Pl, Brighton BN1 2RG, UK
Website: Click Here
Get your shopping fix at Churchill Square, an enclosed shopping center that contains over 80 shops. Easily accessible by car, the square is also a mere 10-minute walk from Brighton Station. Start your shopping trip by perusing the larger stores on the first two levels which include many major brand name stores. After shopping until you drop, head up to the third floor which contains the sprawling food court. Sample from many popular food chains that often contain a unique British twist! Two accessible bathrooms are available for wheelchair users, one with a left-hand transfer and the other with a right hand. There are lifts, escalators, and stairs available to reach the upper floor.
Royal Pavillion
Address: 4/5 Pavilion Buildings, Brighton BN1 1EE, UK
Website: Click Here
Explore this remarkable example of 18th-century architecture which took more than 3 decades to complete. Originally built as a seaside retreat for George, Prince of Wales, this sprawling pavilion was created in Indo-Islamic style. Influenced by Chinese and Indian fashion, the interior is no less decadent than the outside and features imitation bamboo staircases and carved palm trees. The entire ground floor is accessible to those with a disability impairment and wheelchairs are available for use, however, the upper floor is not accessible. While on the ground floor visitors can view a video about the whole palace so no visitor is left out of the experience. Disabled visitors also receive discounts.
Brighton Toy and Model Museum
Address: 52-55 Trafalgar St, Brighton BN1 4EB, UK
Website: Click Here
Get a glimpse into the fun and whimsical side of history at the Brighton Toy & Model Museum. Featuring over 4,000 sq. feet of space and over 10,000 toys this is a wonderful destination for all ages. Even though the museum is housed in a victorian building, there have been many adaptations made to welcome guests of all ability level. Most public spaces have accessibility for both standard and powered wheelchairs, however, mobility scooters are not permitted due to ramp limitations.
Accessible Accommodations Brighton
A wide range of accessible Brighton hotels, apartments and cottages are just a few clicks away. Start your search by choosing from our different levels accessible accommodations. Then, choose from our wide selection of modern apartments, historic hotels and self-catering vacation rentals. Pick your accommodation based on such features as having a hoist, roll in showers and step-free entrances for disabled access. Finally, simply book with Handiscover to get the absolute best options for your holidays. Here is one reliable and gorgeous accommodation shown on our website. If you want more choices, just contact us via e-mail: booking@handiscover.com or on the phone: +44 1550 400022 (UK). Handiscover always provides you with unique designed personal service. Click on the pictures to see more detail information about accessibility inside and outside of the property!!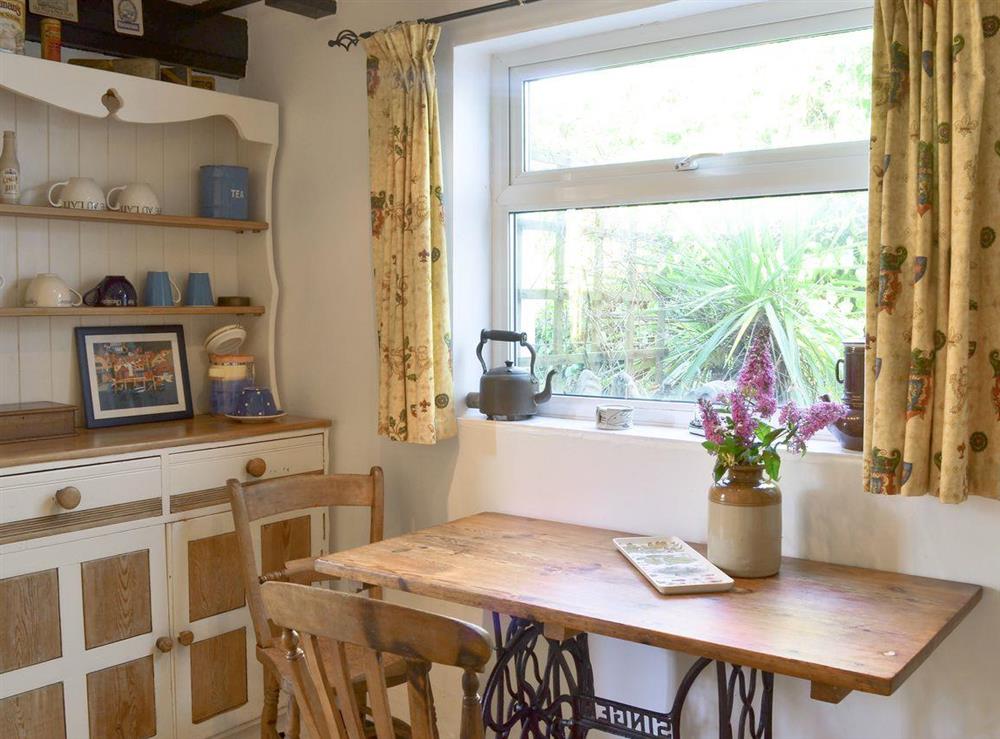 Located on the beautiful coastline of rural West Sussex, the Palm Tree Cottage is a quiet and peaceful location with the beach just 50m away and the river Adur running behind. The local beach is now home to a newly finished accessible Boardwalk, which stretches along a good mile, offering stunning views across the South Coast. It is fully accessible. You can enjoy a bathroom with roll-in shower with chair and toilet with one or two grab rails here. Come and enjoy your holiday in this gorgeous accommodation.
How to Get Around Brighton
Traversing this compact city is most easily done by foot or wheelchair. Bus transportation and comfortable taxis are also an option when foot/chair travel isn't an option. Call ahead to book a taxi with wheelchair friendly access for the most convenient and comfortable ride around the city.