For a great holiday in Rome
Rome is one of the most popular capital cities in the world for tourists. It is referred to as an open-air museum for the sheer number of jaw-dropping sites and attractions that have been celebrated for centuries and featured in too many films and cinematic moments to mention. In fact, you could argue that the best film studio in the world resides here. Besides the sheer number of worthwhile attractions you also have the Italian cuisine to further enrich your Roman holiday.
But is Rome truly accessible with all that history and well preserved architectural artefacts? The answer is Yes. With a little planning and creativity, anyone, regardless of their mobility, can make unforgettable memories in the beautiful city of Rome. In terms of accessible accommodations, Handiscover offers wheelchair users the ability to search and book their accommodation based on their own level of mobility. Search the list of accessible accommodations now and make sure your needs are met on your trip to Rome.
If you'd like to find accessible accommodations in another destination, just type where you'd like to go below!
Getting around Rome with a disability
Rome can be extremely daunting for wheelchair users due to the cobbled streets and narrow alleyways. However, with the right information, you'll find that Rome is actually very accessible and wheelchair users can enjoy and appreciate the beauty of the city as much as anyone.
It is highly recommended to use a car service when arriving via the airport. It will save so much hassle and there is certainly a sense of relief when stepping into the arrivals terminal and seeing your name printed on a sign, which will take the edge of travel off when immediately arriving in a new place. Visitors with a disability or those using a wheelchair will be quite reliant on taxis during their stay, so it never hurts to get the contact information from your first car and taxi service for potential future use.
Another great way to get around Rome in a wheelchair is by using accessible bus tours. Due to the lack of accessible buses and expensive taxis, accessible bus tours are a great option if you want a relatively inexpensive way to experience all of the top attractions in Rome. Tour In Rome provides guided tours accessible to disabled people and to anyone who has mobility problems. The itineraries of the Rome tours have been designed to use the most accessible routes possible for wheelchair users and to enjoy the top attractions of the city.
In regards to Rome's metro stations, these lines have the following accessible stations:
Rome Metro line A: Valle Aurelia Cipro/ Musei Vaticani are accessible.
Rome Metro line B: Cavour, Colosseo and Circo Massimo are the only ones not accessible.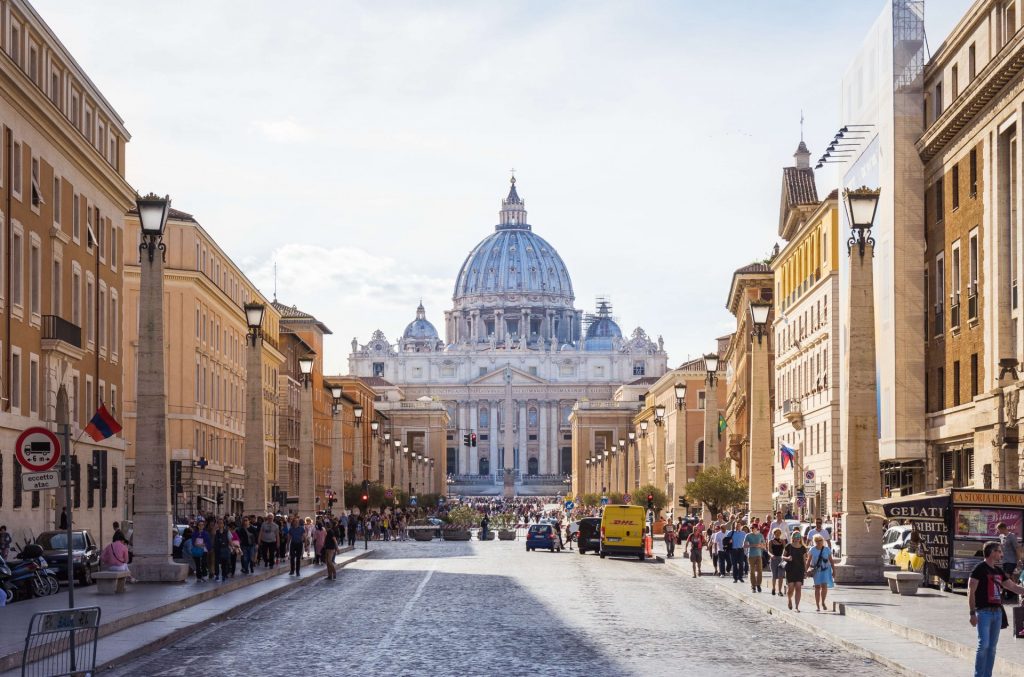 Accessible accommodations in Rome
Staying in the city centre is recommended because of the close proximity of attractions. There is a wide range of wonderful and hospitable hotels, apartments and residences, which will ensure your Roman holiday is a great one.
Most people would not assume that there are accessible accommodations in Rome due to its old style of architecture. However, there are actually many options for wheelchair accessible accommodations. Handiscover has a huge range of accessible accommodations in Venice. Be sure to check out what's available and start planning your trip to beautiful Venice!
Here are some great examples on our website! Currently, we offer the £25 discount coupon for the first booking! Want personal service? Just contact us via e-mail: booking@handiscover.com or on the phone: +44 1550 400022 (UK).
Click on the pictures to see more detail information about accessibility inside and outside of the property!
If you're thinking of going to another destination just type where you would like to go below!
Popular Posts