Johannesburg accessible travel guide to disabled friendly holidays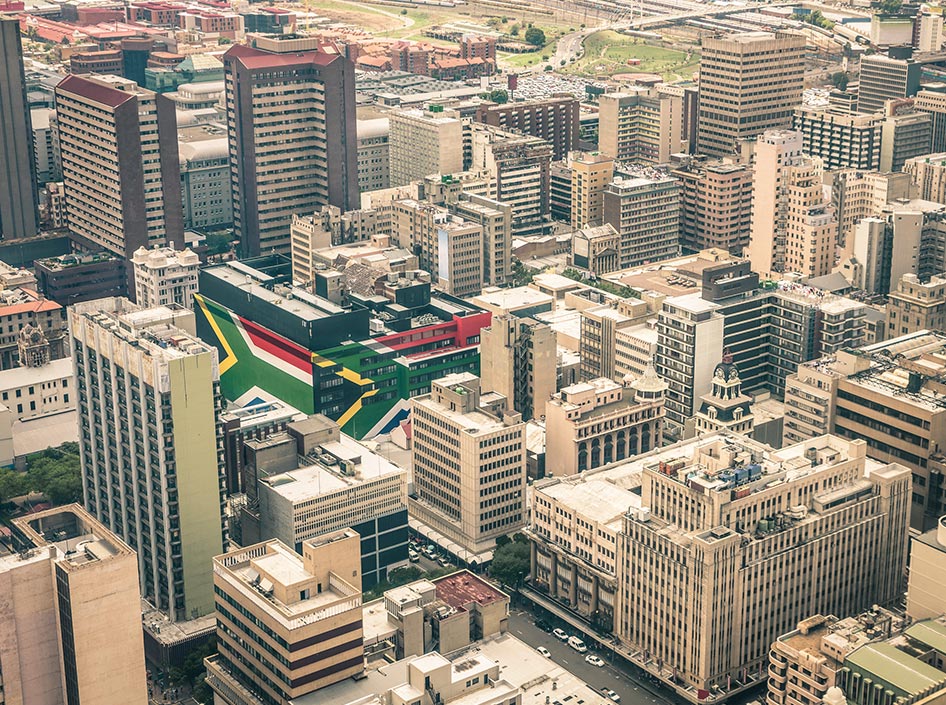 Johannesburg, also known as Jozi, is a rapidly changing city. There are many things to do in the vibrant heart of South Africa such as tours, museums, galleries, parks, trendy restaurants, and so much more.
There are numerous attractions that you should not miss while discovering the accessible Johannesburg. Book accessible accommodations from Handiscover and discover this bustling city and make your disabled holidays truly memorable.
Disabled Friedly Activities in Johannesburg
There are numerous accessible attractions in Johannesburg that should keep the itinerant tourist occupied!
Mandela House
Address:: 8115 Vilakazi St & Ngakane St, Johannesburg, 1804, South Africa
Website: http://www.mandelahouse.com/
This place used to be the residence of former South African President Nelson Rolihlahla Mandela. He lived here with his family from 1946 into the 1990's.
He donated this little humble house to the Soweto Heritage Trust in 1997. It has become a world-class museum that displays memorabilia, photographs and paintings of Nelson Mandela and his family.
In addition, in the four rooms of the museum, you can also discover some of the honorary doctorates that he received from different universities and institutions worldwide. Furthermore, Mandela's House is a wheelchair-friendly site.
The Apartheid Museum
Address: Northern Park Way and Gold Reef Rd, Johannesburg, 2001, South Africa
Website: http://www.apartheidmuseum.org/
Make an afternoon at the Apartheid Museum the first stop on your itinerary. Find out the dark history of apartheid in 20th century South Africa.
A visit to the world's pre-eminent museum on the subject will uncover for you South Africa's tumultuous past from the start to the struggles and the end of it. In addition, this amazing museum does have easy wheelchair access.
Johannesburg Zoo
Address: Jan Smuts Ave & Upper Park Dr, Parkview, Johannesburg, 2193, South Africa
Website: http://www.jhbzoo.org.za/
Johannesburg's accessible Zoo is a must for all wildlife enthusiasts and not only. The Zoo covers 55 hectares of land and was founded in 1904.
It houses 2070 animals from 380 different species. The most popular animals are the wattled cranes, black rhinos as well as the naughty apes, slithering snakes and imposing elephants.
They have successfully bred some of the world's rarest animals such as white lions and Siberian tigers
Accessible Accommodations in Johannesburg
Johannesburg is the best place for luxury indulgences and unique experiences. Our accessible accommodations offer something special to those looking for that unforgettable touch in their disabled holiday villa.
Whether you want sprawling beachfront hotels, waterfront apartments, or simply breath-taking cottages, then look no further. Our selection of vacation rentals is perfect for a worry-free holiday.
It is really easy to find the best holiday rentals that match your requirements using our search facility. Choose your mobility level to identify the accessible accommodations that meet specific access criteria and we'll direct you to rentals that match your needs.
On our website, Handiscover, you can find wheelchair friendly properties that feature step-free access, hoists, roll-in showers and grab bars. Then simply book with Handiscover to get a fantastic holiday!
Do not hesitate to contact via e-mail: booking@handiscover.com or on the phone: +44 1550 400022 (UK)
Search our wonderful accommodations now!!
Getting Around Johannesburg-Accessible Transportation
Johannesburg is one of the biggest urban metropolis and largest transport hub in South Africa. Buses offer an accessible way to reach different destinations within South Africa and beyond.
The entire country features an excellent road infrastructure. Most busses have ramps, as well as seatbelts to secure wheelchairs.
In addition, you can also take advantage of their prepaid system available for people with disabilities. Taxis are one of the cheapest forms of transport in Johannesburg, There are no specially adapted metered taxi vehicles to transport wheelchair users; however, taxi drivers will gladly help you load you and your wheelchair manually into the taxi.
Jozi's pride is the modern and accessible gold Gautrain that connects central Johannesburg, from Park Station, with most major business districts in the northern part of the city. With a step-free access and special sitting, this is a convenient ride if you are using a wheelchair.
Other Useful Travel Information
Other Nice Travel Destinations and Beaches Around the World!!