You can walk and can handle going up a few stairs.

Maximum of 15 steps (1 floor up) to reach the accommodation or manoeuvre into it.

You can only handle one step at a time.

The accommodation is quite accessible, can suit wheelchair users.

You need a fully accessible accommodation.

Maximum thresholds of 3 cm (1 inch), suits wheelchair users.
The Urban Experience
3-day itinerary through Barcelona in a wheelchair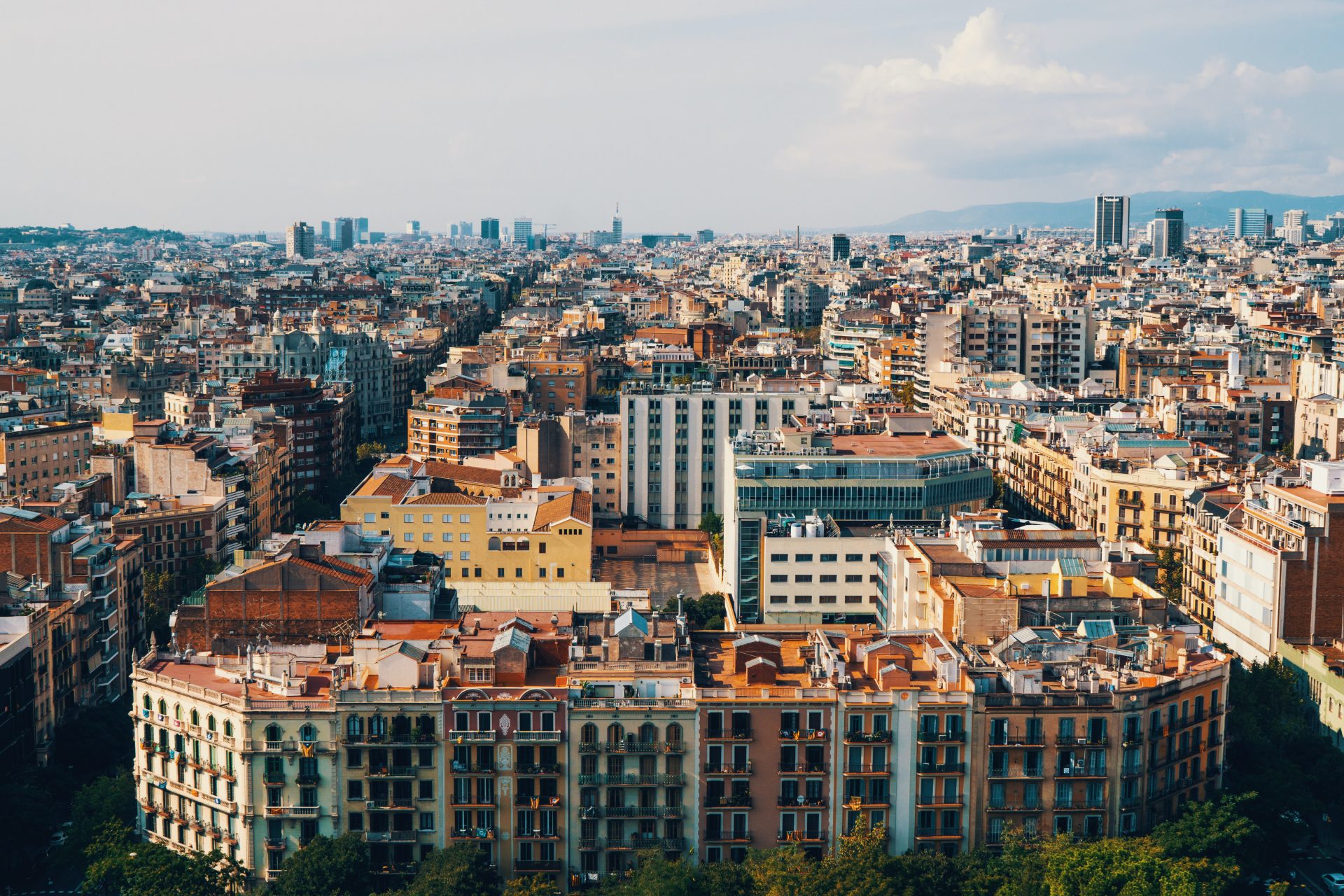 Due to the number of accessible attractions, accommodations and facilities, Barcelona is highly recommended for wheelchair users to visit. The capital of Catalonia, Spain, is used to receiving millions of tourists every year and therefore understands how to satisfy all visitors.
In this article, we will review a brief 3-day itinerary in Barcelona to enjoy the most visited and accessible places with the family.
Are you interested in modernist architecture? Do you want to enjoy the beaches of the Mediterranean Sea and their relaxing sunshine? Then you're in the right place!
First day: how to get there and where to sleep in Barcelona?
The first thing to note is that the Barcelona – El Prat International Airport is fully accessible for wheelchair users. The port is also wheelchair accessible for those of you arriving by boat.
Also, buses have an available ramp and designated spaces for wheelchairs, as do trams and the subway.
Of course, almost all subway stops have wheelchair lifts, but some do not. A few stops on the older lines like the red, blue, or yellow lines are not adapted. It is always indicated which stop is wheelchair accessible.
Finding accommodation adapted for wheelchairs is usually simple in the city. We recommend that you prepare your trip in advance through ShBarcelona.
There are many different hotels and hostels with accessibility for travellers in wheelchairs. The city's accommodation sector is well aware of the need to adapt their businesses to make them accessible to users with disabilities.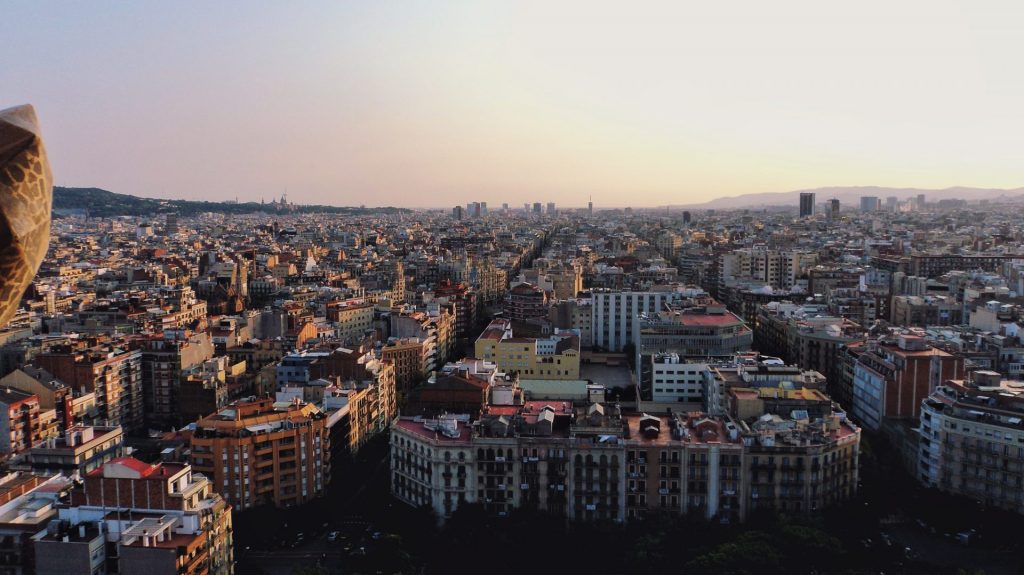 First day: Eixample Modernism
The first obligatory visit is to tour the Eixample district. This district is home to the great architectural works of Modernism. It's this style of architecture that made Barcelona one of the most beautiful cities in Europe.
Sagrada Familia
This is an unavoidable stop for any visitor to Barcelona. The basilica designed by the Catalan architect, Antoni Gaudí is a masterpiece, recognized as a World Heritage Site by UNESCO.
The Sagrada Familia has ramps and lifts so that wheelchair users can get to know both the exterior and interior of this beautiful building. At the same time, people with disabilities can enter free of charge with a companion or carer. More information here on the official website of the Sagrada Familia.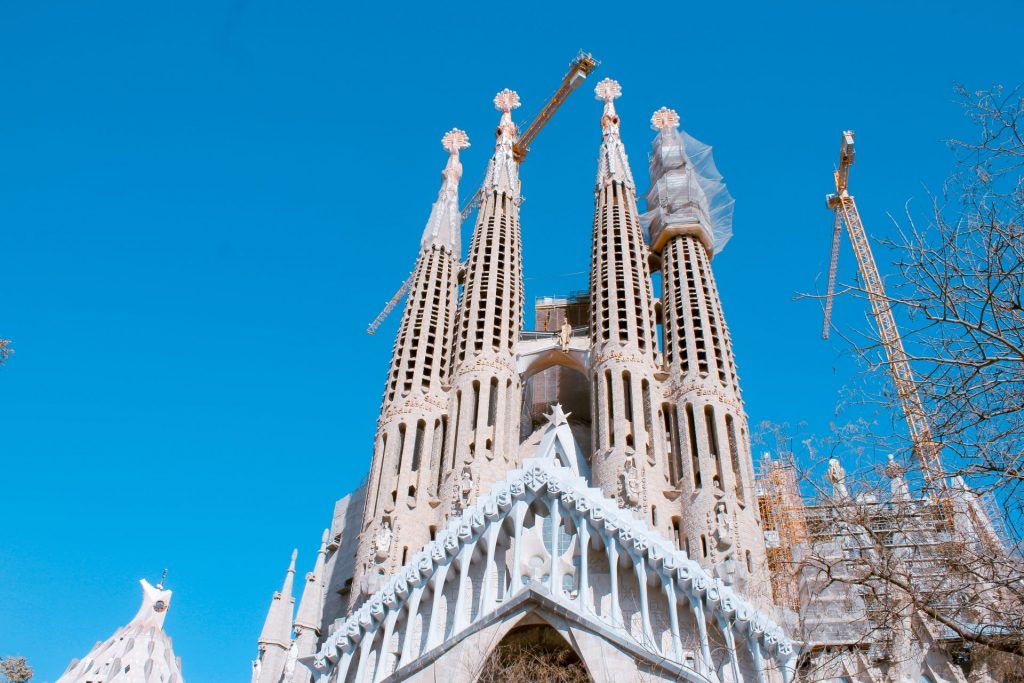 Casa Batlló and La Pedrera
After regaining your strength by eating in the neighbourhood, you should head for Passeig de Gràcia Street. This avenue is one of the most elegant in the city and one of the mains arteries of the city, with the most fashionable shops in the world.
In addition, Passeig de Gràcia is home to two must-see spots on any Barcelona itinerary: Casa Batlló and La Pedrera.
Also designed by the tireless architect Antoni Gaudí, these two majestic houses will let your imagination run wild.
First of all, we recommend you to visit Casa Batlló, pay attention to the façade because it is literally a dragon! After visiting the interior, you have to cross the street and move a few meters until you reach La Pedrera. We recommend visiting it at night as there are tickets with a concert on the roof with the skyline in the background.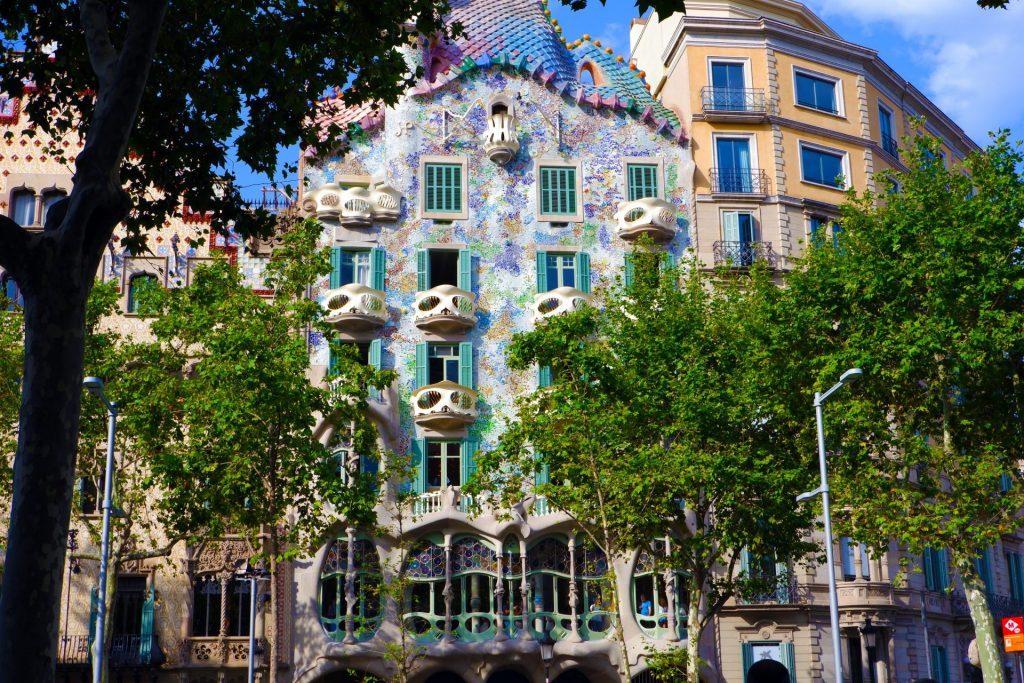 Second day: Accessible mountains: Park Güell and Montjuïc
You have to keep walking in this sunny city. For this day we do recommend going to two high points of the city; the Montjuïc Castle and the Park Güell.
If you have doubts about where to stay in Barcelona, you can get in touch with us now and find great accessible accommodations suited to your needs.
Montjuïc Castle
We suggest you climb the mountain of Montjuïc differently: with a cable car. A means of transport adapted to wheelchairs that takes you directly to the castle. Here you will have a complete view of the city.
Of course, the pavement is a little uneven, so we recommend that you go with someone if you need help.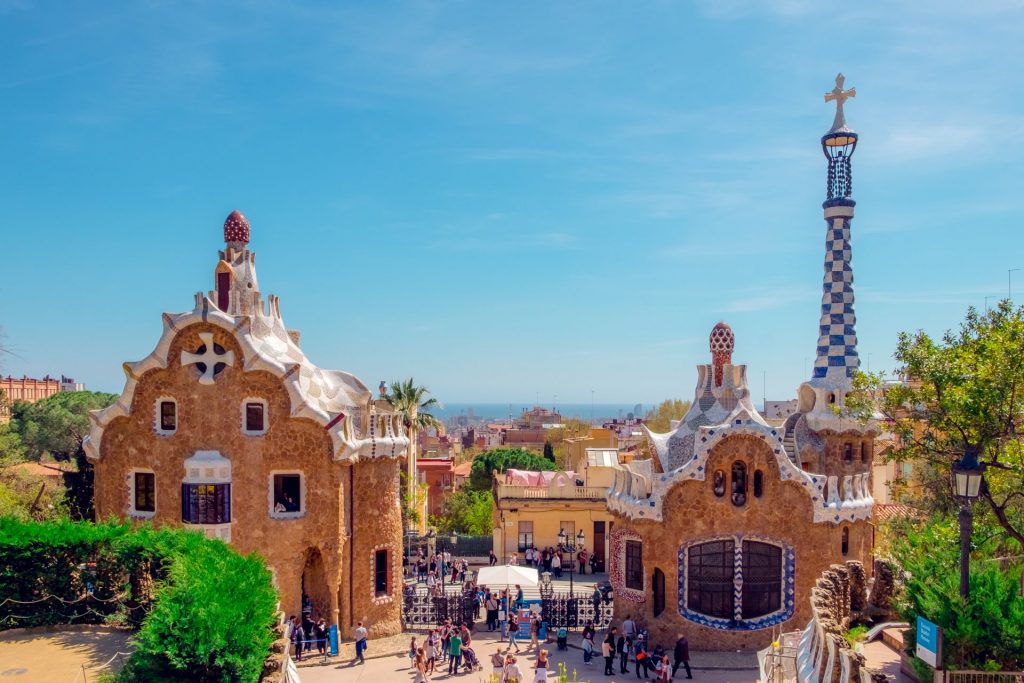 Park Güell
Once you've visited the castle and taken the usual selfies with the port behind you, you can start your descent. An excellent spot to eat is in Plaça Espanya, as there are several restaurants and a shopping area, such as Carrer de Sants.
Once you have recovered your strength, you can go to the Park Güell with a combination of the red and green lines or even the metro and bus. As we mentioned before, both options are adapted for wheelchairs.
In the Park Güell, you can walk around the beautiful terrace and beautiful images in this UNESCO World Heritage Site. You must buy your tickets in advance, as the venue accepts a limited number of visitors per day.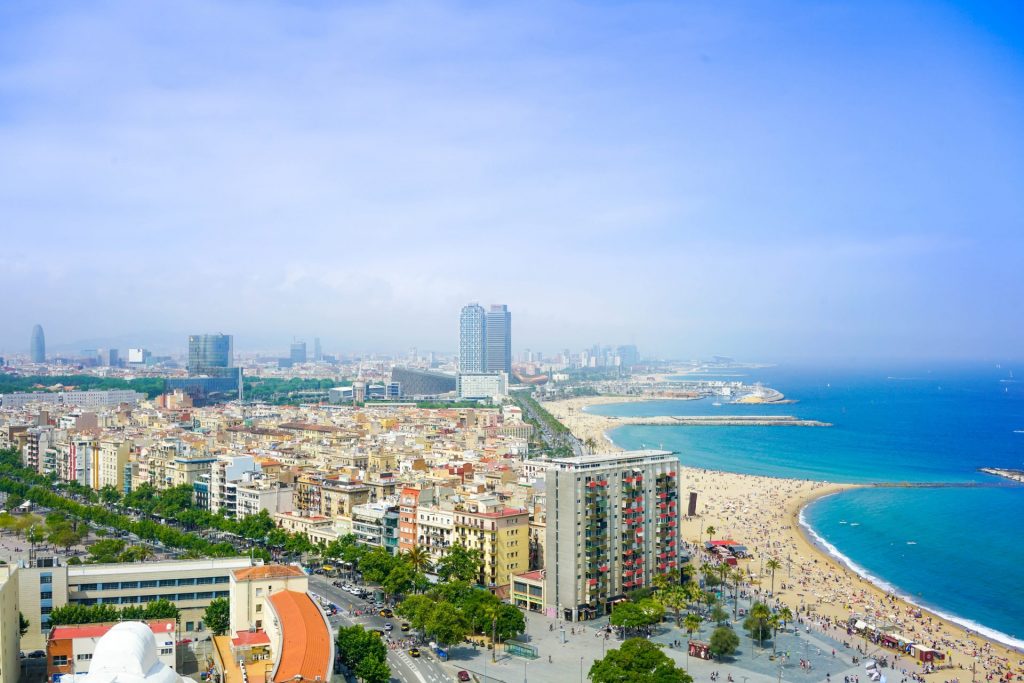 Third day: Barcelona beaches
The last day in town deserves to take a break from all the hustle and bustle. All the beaches in the city provide access for wheelchair users.
However, each one has its own spirit and atmosphere. For example, La Barceloneta is more international due to a large number of tourist apartments in the area. If you want to be surrounded by locals, we recommend the beaches of Bogatell or even Nova Mar Bella.
Moreover, you can spend the whole day there, as you can eat in one of the chiringuitos (beach restaurants) on its beaches. These are located right next to each wheelchair access ramp.
About the Author:
Cory Lee is a wheelchair user, travel addict, and accessible travel writer. On his blog, Curb Free with Cory Lee, he hopes to inspire others to roll out of their comfort zones and see all the beauty our world has to offer.
To keep reading become a member.
Already a member? Login
Over 400 pieces of exclusive content
Tips and advice on Accessible Travel