Cory Lee spoke to accessible travel blogger John Morris of WheelchairTravel.org about his incredible travels around the world and how he is striving for equal access. Trust us, you'll want to hear this! Just within the past few years, he's been on safari in Africa, rolled around Beijing, and boarded the Hogwarts Express in London.
You can watch the full video below and previous discussions on our Facebook page and YouTube channel. Follow us on Facebook for new episodes every two weeks.
Read the transcript of Cory's discussion with
John
below.
Cory: It's been quite a year for Accessible travel. Where are you planning to go next? What's this year been like for you?
John: Well, it's been slow to reintegrate into society for many of us. I've taken several domestic trips around the US. I just got back to Florida from St. Louis, where I was seeing some baseball games, which was very exciting. But today, I'm actually about to travel abroad to Rio de Janeiro, Brazil.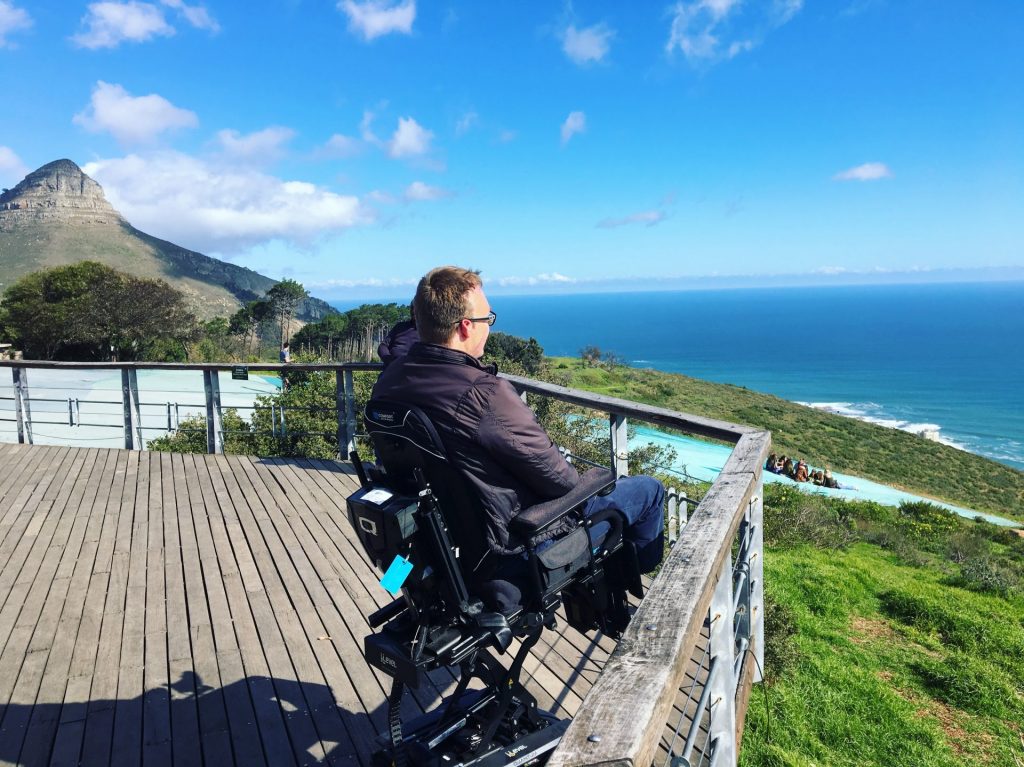 Cory: Oh, wow. And so this will let be your first international trip since the beginning of the pandemic?
John: Yes, it is going to be my first international trip since February, since before the pandemic, when I was in Buenos Aires.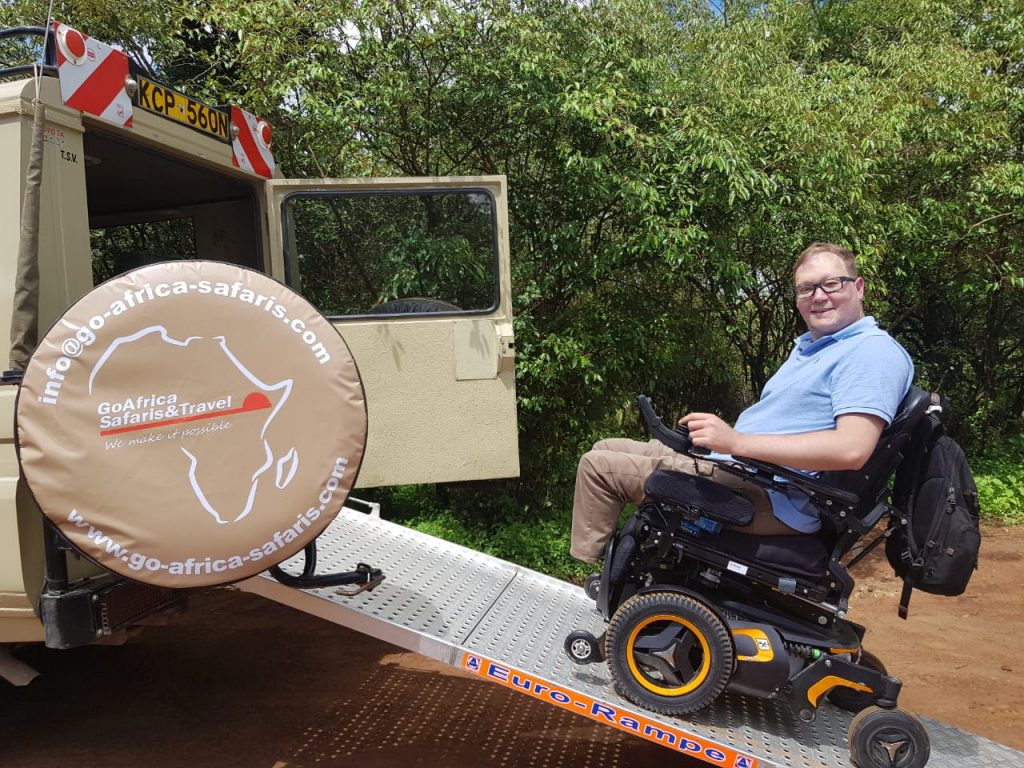 Cory: Can you tell us a bit about who you are? And about your travel website, wheelchairtravel.org?
John: I started wheelchairtravel.org, about five years ago now. It's been an interesting journey, running a large website and documenting accessibility around the world. We have more than 50 travel guides to cities, here in the US and of course abroad. I enjoy sharing this information with travellers and hearing from them about how they're using it to open the world to themselves.
Cory: Awesome. I would love to talk about disability and a bit about that. So can you please tell us how you joined the disability community?
John: Back in 2012, I was in a car accident, the car caught fire and I was ultimately left a triple amputee and a burn survivor. If it hadn't been for the fire that erupted in the car, I would still have all of my limbs but I'm three short now. Got my left hand, fortunately, and I've always been left-handed so I didn't have to adapt in that way. I spent a year in and out of the hospital.
I was able to take my first trip in January of 2014. It was an exciting time to get back out and travel again because Florida State University was playing in the national championship football game against Auburn University. Fortunately, as a reward, for my perseverance and getting back out there, they did win the championship.
I had a fantastic experience on that first trip, but I also encountered a significant number of barriers and planning the trip was not easy because much of the world is yet to be discovered by disabled travel writers like ourselves. The resources out there for many destinations are limited, which led me to create my website. Some of the first things that I was sharing were about places that no one had written about. For example, Beijing, China is one of the first international destinations that I visited. I'm excited to see the space growing. We have new bloggers joining us every year and I enjoy the opportunity to share the world with others.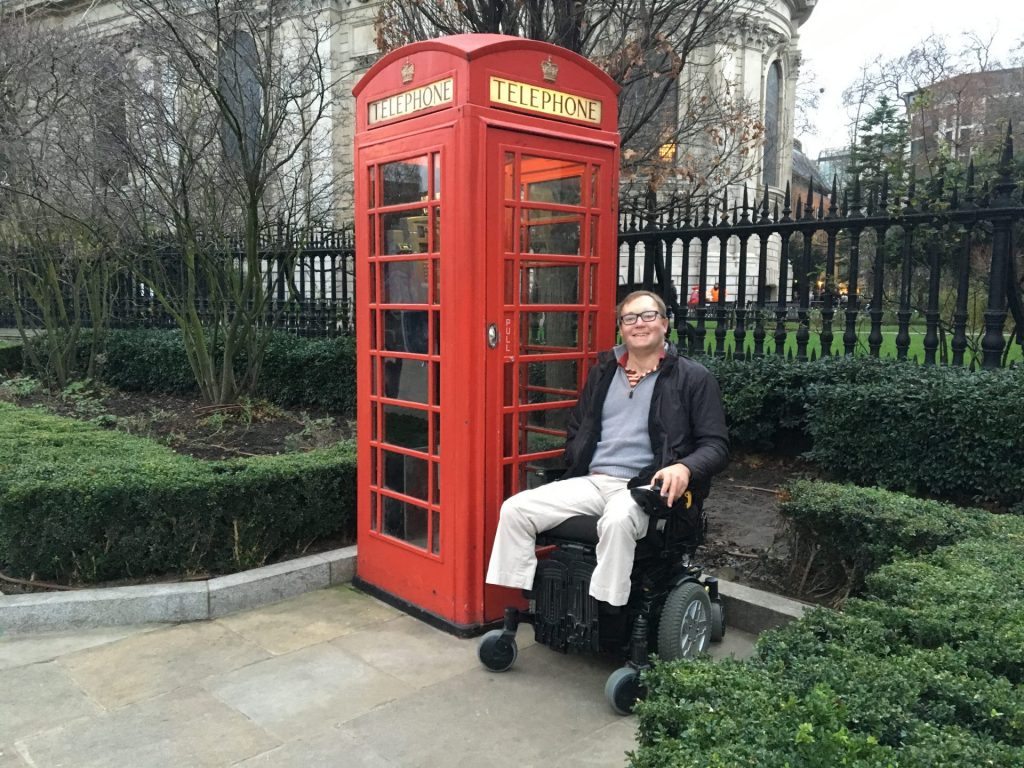 Cory: It's great that more information is available now more than ever. It's great to have your website out there. It's one that I refer to frequently I was just reading an article this morning about airports in the US that have adult changing tables. Information like that is so powerful and good to know. I even learned that Atlanta now finally has adult changing tables.
John: Yeah, fantastic news. I think, really, what inspires me perhaps more than anything to keep going is advocacy and speaking up about issues that affect me directly and also those that don't. I don't require an adult changing table, but many of my readers do. I want to make sure that that facility is available here in the US, just as it is in the United Kingdom, where I think every airport has an adult changing table. Just the other day, I saw a news article about a couple of brothers in Kentucky trying to get adult changing tables at rest areas on the highway, specifically for families with disabled children.
Ultimately, we'd like to see accessibility everywhere. My mantra is 'equal access everywhere' and that is what we should be striving for. A lot of that comes through on my website, it's not always about the best places to eat or the best things to do. I pay a lot of attention to accessibility barriers and how we can overcome them.
Listen to the rest of Cory's interview here…
Check out our other blog posts about accessibility: