You can walk and can handle going up a few stairs.

Maximum of 15 steps (1 floor up) to reach the accommodation or manoeuvre into it.

You can only handle one step at a time.

The accommodation is quite accessible, can suit wheelchair users.

You need a fully accessible accommodation.

Maximum thresholds of 3 cm (1 inch), suits wheelchair users.
Podcast
Wheelchair Accessibility in Helsinki, Finland | Access All Areas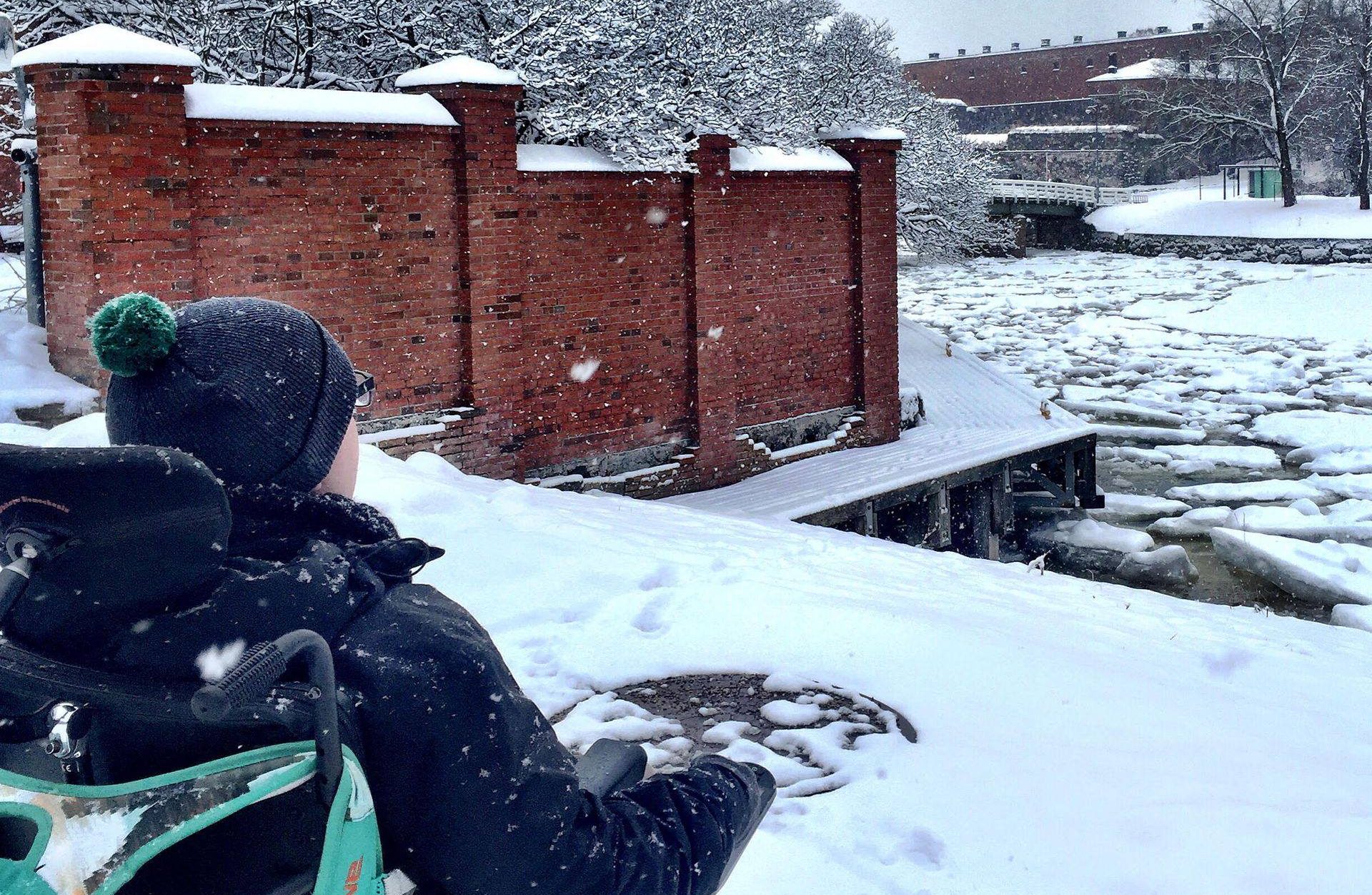 Cory Lee spoke to Leena of Visit Helsinki and Sanna Kalmari of the popular Finnish travel blog Palmuasema – Esteetön matka about wheelchair accessibility in Helsinki, Finland and why it is a great destination for wheelchair users.
You can watch the full video below and previous discussions on our Facebook page and YouTube channel. Follow us on Facebook for new episodes every two weeks.
Read the transcript of Cory's discussion with
Leena and Sanna
about wheelchair accessibility in Helsinki below.
Cory: Joining me to talk about wheelchair accessibility in Helsinki is Sanna from the Finnish travel blog Palmuasema, I'm probably mispronouncing that, And, also, Leena is joining us from Visit Helsinki, the Helsinki Tourism Board. So thank you so much Sanna and Leena for joining. Did I miss pronounce your blog name?
Sanna: It was quite good (laughs).
Cory: Finnish is a bit tricky, but I've learned a couple of words. Anyway, as I said, Helsinki is a city that I love. I can't wait to visit in a post-pandemic world and explore more of the city. But to start us out, Leena, can you tell us about the situation with Coronavirus and Finland?
Leena: The situation with the COVID-19 is it's been quite good here in Finland, we have had quite a bit in an early stage, quite restrict restrictions, so the borders were closed. We managed to keep the situation in control and flatten the curve. We've been able to return to normal life from the beginning of June. And but the travel restrictions are still valid to most of the countries with the recommendation to have a two-week quarantine when you travel and you can make the trouble for reasons for work. So we hope that the situation will change soon and we can travel more. But at the moment we can still live quite regular life here in Helsinki and in Finland. There will be stronger restrictions and for example, more recommendations on wearing masks in public spaces.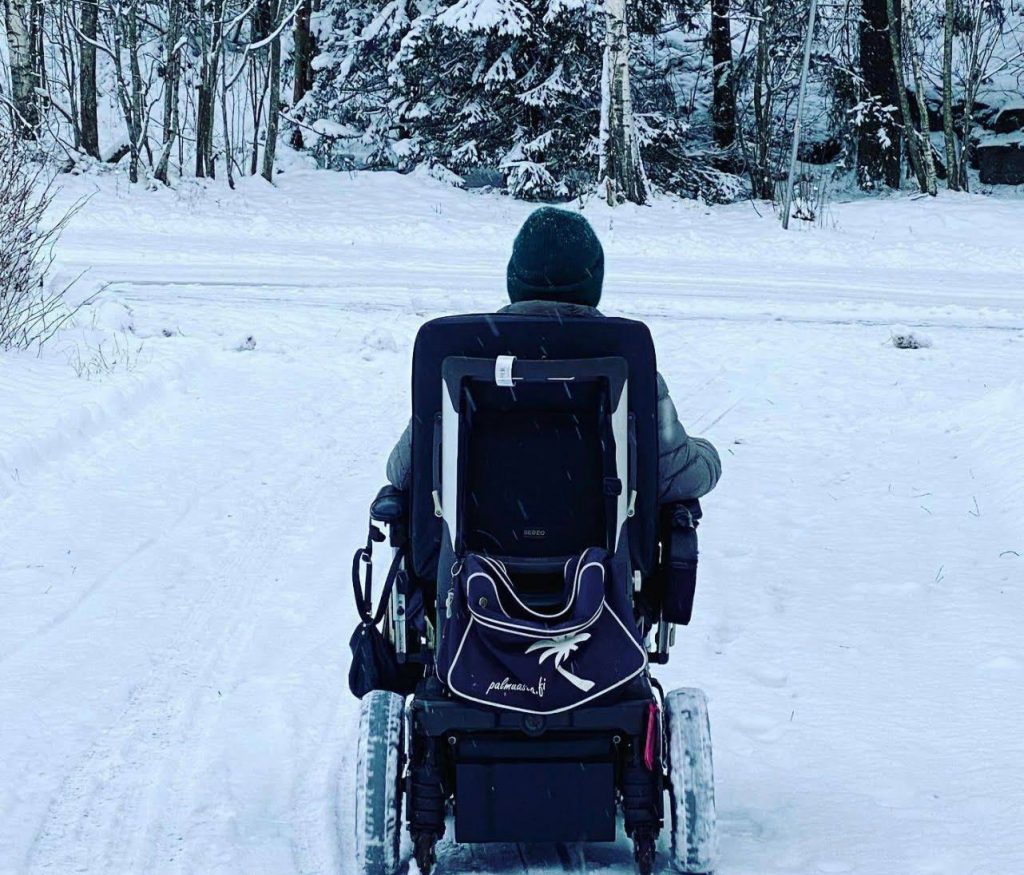 Cory: Thank you so much for that information. It's good to know and while travelling is not necessarily possible or recommended right now, I hope that people can watch this Facebook Live and start planning their adventures for 2021 when everything is back to normal.
Sanna, would you start us out, what are some of your favourite outdoor experiences? In Finland, the weather can get a bit crazy in the winter and it does snow a lot, but I visited in the winter and it was still beautiful and accessible outdoors so I think it's a great outdoor destination.
Sanna: Yes, Helsinki is a great outdoor destination. It is autumn at the moment and it's very beautiful. At the moment all the colours in the city centre are so beautiful. I love the parks in Helsinki. There are also beautiful quiet residential areas and there is a very nice promenade that follows the shoreline. We have also very nice nature parks, where there are accessible nature trails, accessible duck porches and accessible bird-watching platforms. These are very close to the city centre it's about 20 to 20 minutes by car. Also, if you go outside Helsinki a little bit, there are lots of National Parks.
Cory: When I visited in February of 2016, they had a sauna in the National Park. The sauna culture in Finland is definitely something to experience. I was able to get in an accessible sauna there which had a rolling shower. It also even had a Nature Centre there which was fun.
Sanna: During the summer and autumn the nature trail leaves right from the nature centre so it's easy to reach that as well.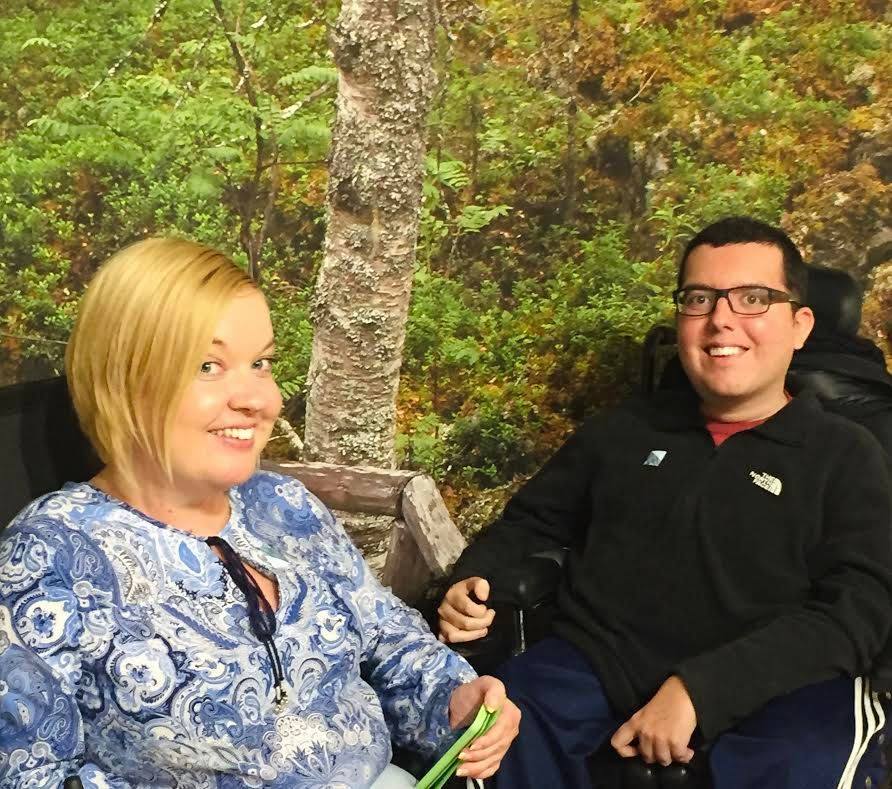 Cory: Awesome. And Leena, what are some of your must-do outdoor attractions?
Leena: I love the islands as Helsinki has hundreds of islands that form part of the city. The island that is the easiest to access is the Maritime Fortress that was built to support fortification in the 1700s. In 1748, when the construction started, it wasn't accessible. It was made to have very hard access actually. But as it's a very popular place to visit all year round, they worked on it to make it more accessible for everyone, also for those with reduced mobility. I used to work there years ago and I fell in love with it especially during the winter season when it's a bit quieter. It's a very unique atmosphere. You can feel the nature, the sea, but then also the history and what's also the best thing is that it's also a residential area of Helsinki. So there are around 800 people living there.
Listen to the rest of Cory's interview about wheelchair accessibility in Helsinki here…
Check out our other blog posts about accessibility:
To keep reading become a member.
Already a member? Login
Over 400 pieces of exclusive content
Tips and advice on Accessible Travel