Our Content Manager, Cory Lee, spoke to Jón Gunnar Benjamínsson, founder of the accessible tour company Iceland Unlimited about wheelchair accessibility in Iceland.
You can watch the full video below and previous discussions on our Facebook page and YouTube channel. Follow us on Facebook for new episodes every two weeks.
Read the transcript of Cory's discussion with
Jón
below.
Cory: Can you tell me a bit about who you are and a bit about your company Iceland Unlimited?
Jón: I am the owner and founder of Iceland Unlimited. It is a tour company I started in 2010. I previously worked as a tour guide in Iceland and then in 2007 I was involved in a car accident and became paralysed from the waist down. 3 years after the accident I started my company. In the beginning, it was just me and then as time went on, more people began to join. In 2019, we were a total of 13 employees and then Corona happened which has seen my team, unfortunately, become smaller while we're going through this. We are optimistic that we will be up and running again next year. However, it will take us a few years to get back to where we were.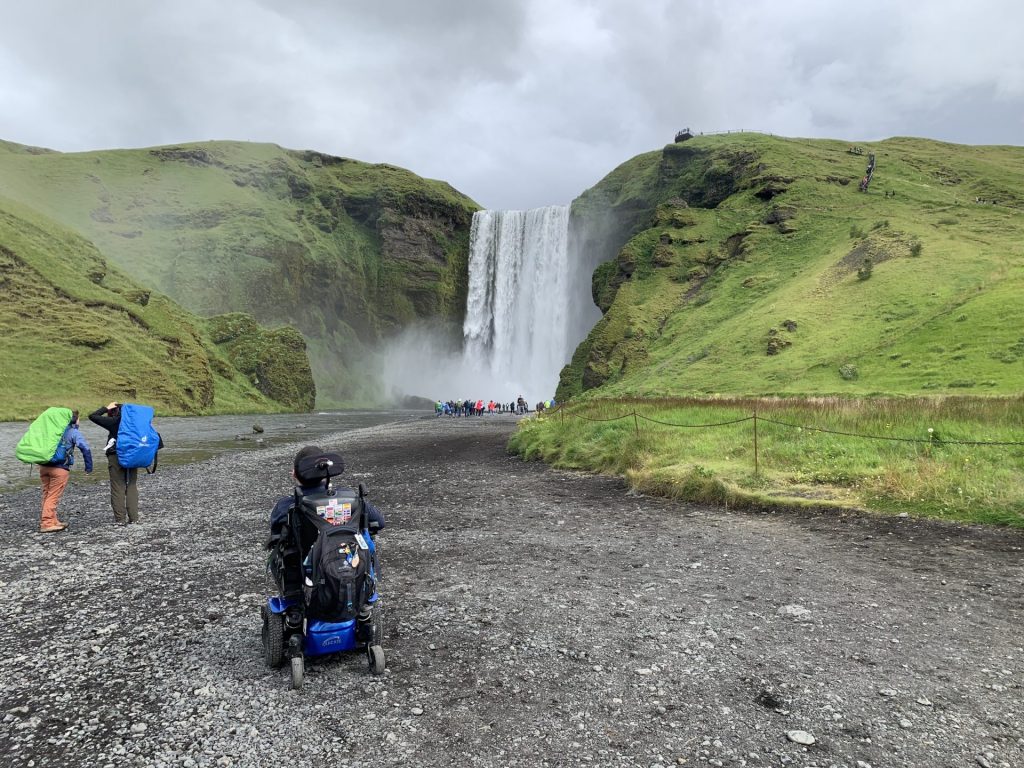 Cory: It's really important for everyone to know that you are a wheelchair user yourself. Having the input from a fellow wheelchair user that actually lives in Iceland and knows what is accessible is invaluable.
Jón: Having that first-hand perspective is very important when it comes to accessibility. People might think that certain things are accessible, but for a non-wheelchair user, sometimes you really don't know.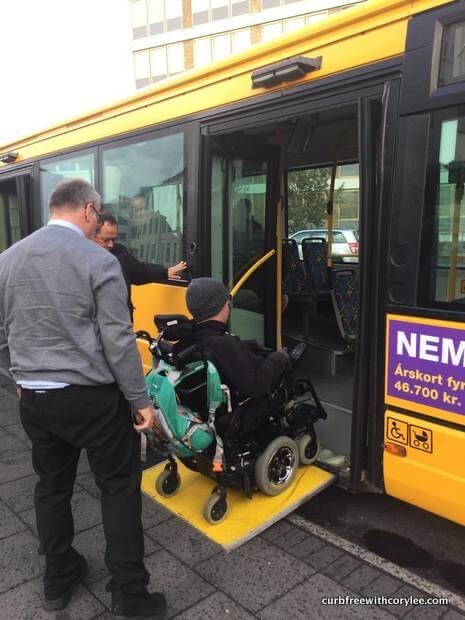 Cory: When someone arrives in Iceland, how can they expect to get around? Is public transportation accessible? Does your tour company offer any accessible vehicles?
Jón: Unfortunately, the fly bus from the airport is not accessible, so a private pick-up is the way to go. So if you can get into a taxi then that is an easy solution. If not, we can arrange for an accessible vehicle for your airport pick-up. However, once you're in Reykjavik it's much easier to get around as the buses are accessible.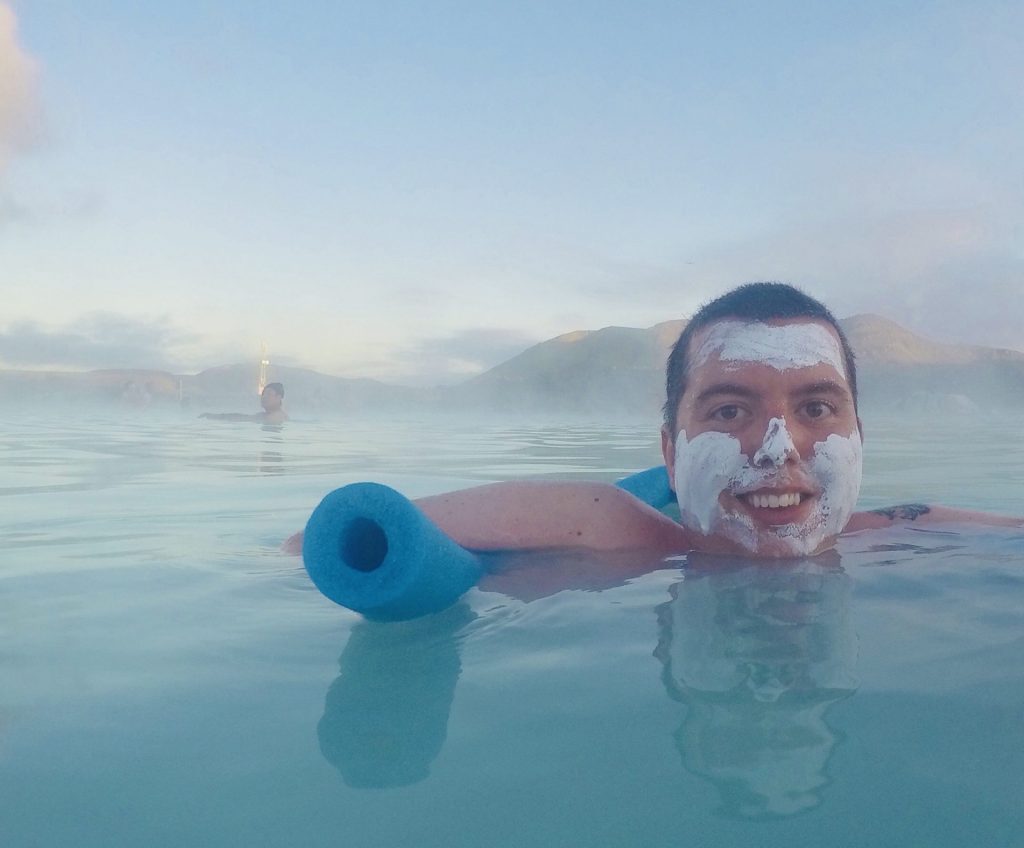 Cory: I led a group trip to Iceland last summer with two other wheelchair users and we used your van. It was great, it fit all three of us. The public transport in Reykjavik is great, however, it can be a bit confusing and hard to figure out. We had a great time, we also went along the south coast and even went to the Blue Lagoon. Let's talk a little bit about the accessibility at the Blue Lagoon.
Jón: The Blue Lagoon was the very first company I contacted after I started up my tour company to inquire about the accessibility there. Unfortunately, it wasn't very good. So I started talking to them about how this could be improved which resulted in them putting in a lift to get into the Lagoon. So you could enter the lagoon from inside then you would swim outside. Due to the water being so mineral-rich, it completely rotted the lift. So instead there is now a special wheelchair made from PVC pipes available for wheelchair users which rolls you straight into the lagoon via a ramp from the inside. There is also a private changing facility there. It is definitely an activity that I would recommend.
Listen to the rest of Cory's interview with Jón here…
Check out our other blog posts about accessibility: