You can walk and can handle going up a few stairs.

Maximum of 15 steps (1 floor up) to reach the accommodation or manoeuvre into it.

You can only handle one step at a time.

The accommodation is quite accessible, can suit wheelchair users.

You need a fully accessible accommodation.

Maximum thresholds of 3 cm (1 inch), suits wheelchair users.
Podcast
Wheelchair Accessibility in Israel | Access All Areas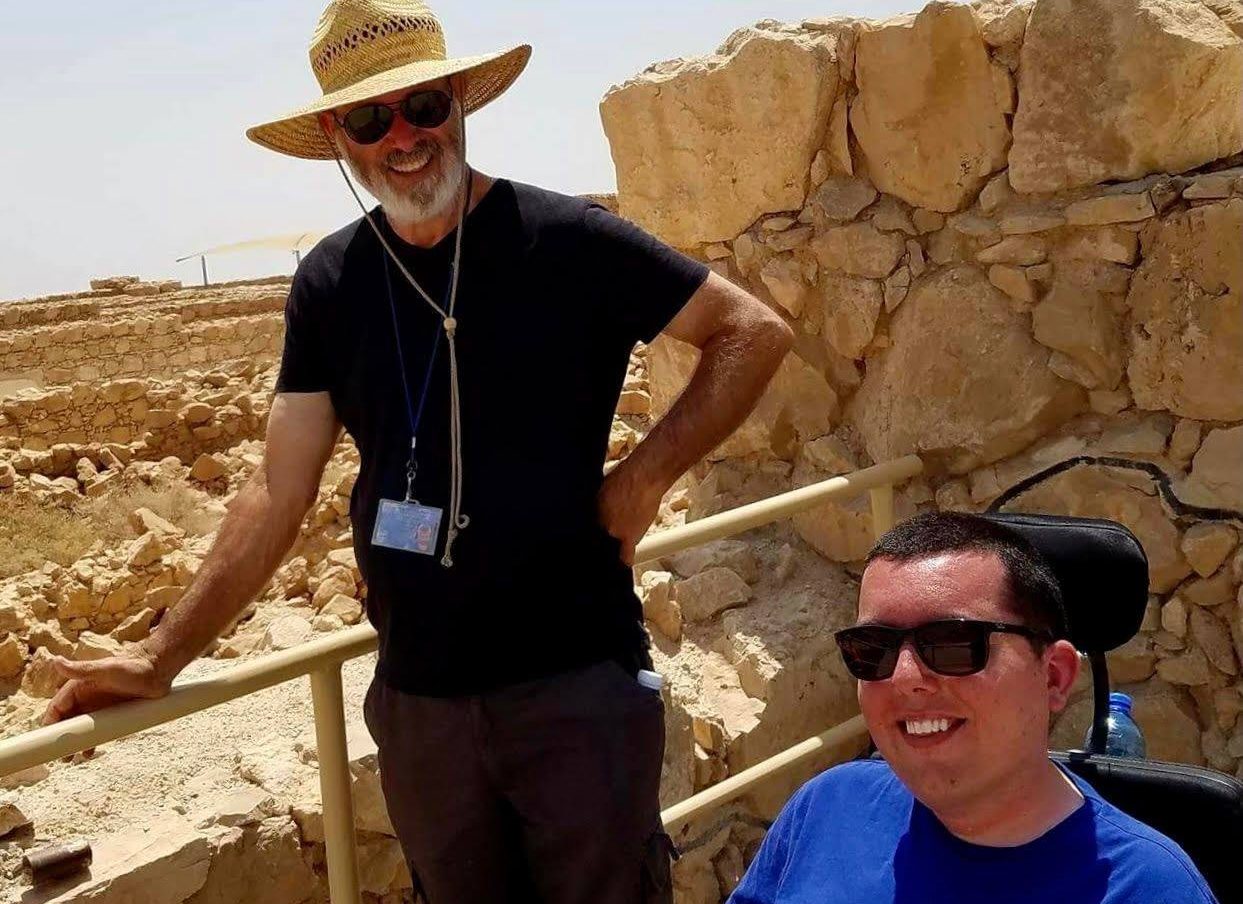 Cory Lee spoke to Eli Meiri, an accessibility consultant and tour guide in Israel about wheelchair accessibility in Israel, focusing on Jerusalem and Tel Aviv. If you're thinking about planning a visit to Israel, tune in and hear about some great attractions for wheelchair users and fun things to do in The Holy Land!
You can watch the full video below and previous discussions on our Facebook page and YouTube channel. Follow us on Facebook for new episodes every two weeks.
Below is the transcript of Cory's discussion with Eli about wheelchair accessibility in Israel.
Cory: Can you just start us out and tell everyone who you are and what you do in Israel and how they can learn more about accessibility within Israel?
Eli: I built a company called Israel For All, a tour company for people with disabilities. This came after 15 years of working as a social worker for people with disabilities in Israel. The company began in 1998 and now another guy is running it. I am now a consultant and a tour guide in Israel, mostly working with people with disabilities.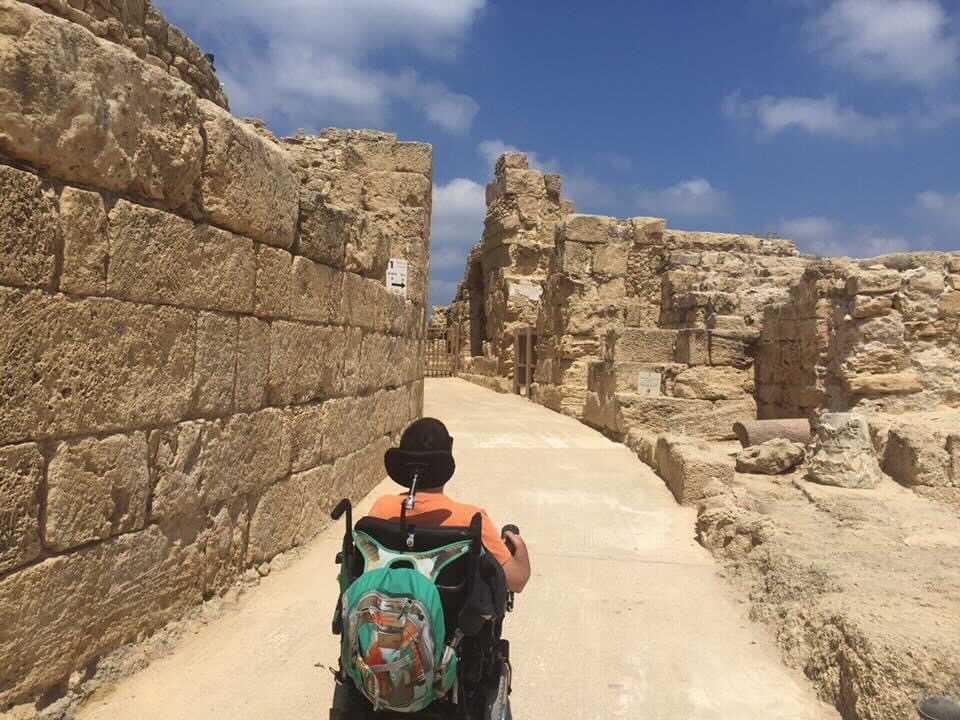 Cory: On both of my trips to Israel, used your company, Israel for all. It's really great to have a tour company that specialises in the area of accessibility. We were able to use accessible transportation and there was an adapted bus. When someone arrives in Israel, what can they expect in terms of transportation? Is there accessible public transportation or should they rely on your company?
Eli: Public Transportation is quite accessible in inner cities. Buses that are accessible between the cities need to be booked in advance. But the train is accessible. So you can go here and there by train all over Israel. Not everywhere, but some train lines go all the way from Jerusalem to Tel Aviv and to the big cities.
Cory: Israel for all is a company you used to run but now, due to the pandemic, things have changed a little bit. You are hoping to lead tours again post-pandemic, is that correct?
Eli: Yes. I'm looking forward to it and for this period to end and to travel with people to Israel. I have my brand new van and it's also accessible with a lift.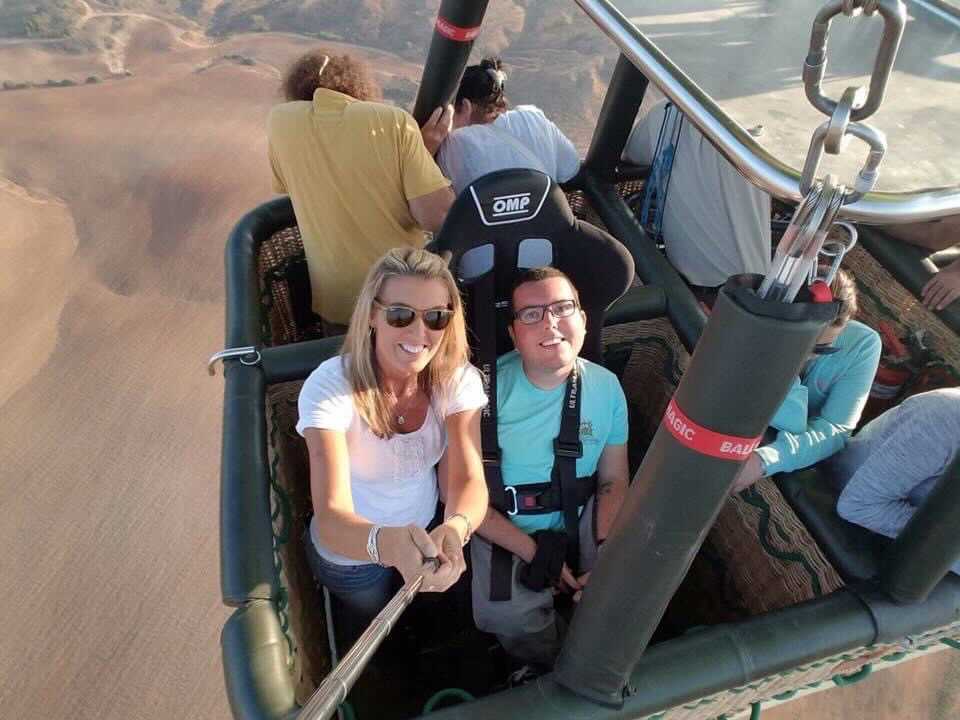 Cory: Once someone gets to Israel, they find a transportation company and then go to their hotel. They're then going to want to explore the attractions and the sights of Israel. What are some of your favourite outdoor experiences in Tel Aviv and Jerusalem?
Eli: Okay, let's start with Jerusalem. We have the Old City, which is the most wonderful place to visit. From the entrance to the Old City, all around the city is now very accessible. You can go and have a very nice walk or roll over there. There is also an application that you can get and check for accessibility in the Old City of Jerusalem.
Cory: There's really no place like the Old City of Jerusalem. It's stunning. It's one of my favourite places in the world, just rolling through the Old City, Before actually, I visited, I thought it would be really bumpy with lots of cobblestones. It is bumpy in some areas, but there are ramps in some areas of the Old City. There are also accessible paths around the city. Even at sites like the Church of the Holy Sepulchre, they have implemented ramps which enabled me to visit. Can you talk a little bit about the church?
Eli: The Holy Sepulchre site is the place where Jesus was crucified and brought to the cave to be buried. It's the place of the burial, but also for the Resurrection. It's a wonderful site. It was first built in 325 CE by Helena, mother of Constantine I, the mother of the new Christianity in Israel. Later on, it was renovated by the Crusaders after it was destroyed. Now it's a very nice place to visit.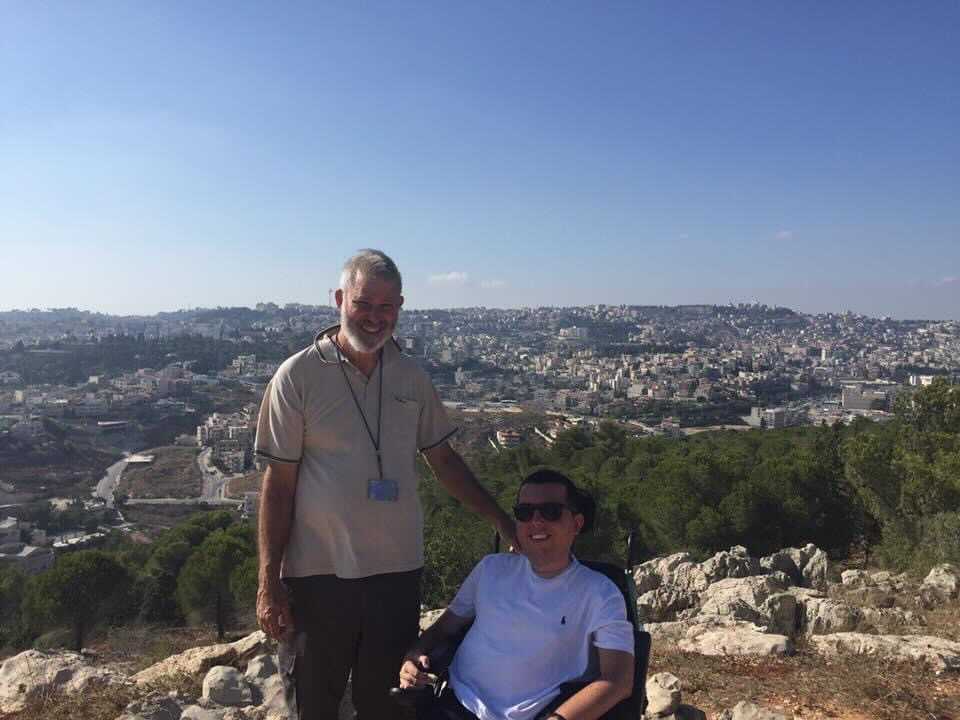 Cory: Jerusalem is really unique because it's actually split up into four different areas. You have the Muslim Quarter, the Christian Quarter, the Jewish Quarter, and then the Armenian Quarter. Within just a short roll, you can go from seeing the Western Wall, to visiting the Church of the Holy Sepulchre and the Dome of the Rock. There are lots of sites right there in a good central location that makes it easy to explore within the span of a few hours. If you don't have a lot of time to explore for multiple days, then you could easily do it within a few hours, I believe.
Listen to the podcast to hear the rest of Cory's interview about wheelchair accessibility in Israel.
Check out more podcast episodes!
To keep reading become a member.
Already a member? Login
Over 400 pieces of exclusive content
Tips and advice on Accessible Travel