You can walk and can handle going up a few stairs.

Maximum of 15 steps (1 floor up) to reach the accommodation or manoeuvre into it.

You can only handle one step at a time.

The accommodation is quite accessible, can suit wheelchair users.

You need a fully accessible accommodation.

Maximum thresholds of 3 cm (1 inch), suits wheelchair users.
Travel Destinations
Great time in trendy and quite accessible Biarritz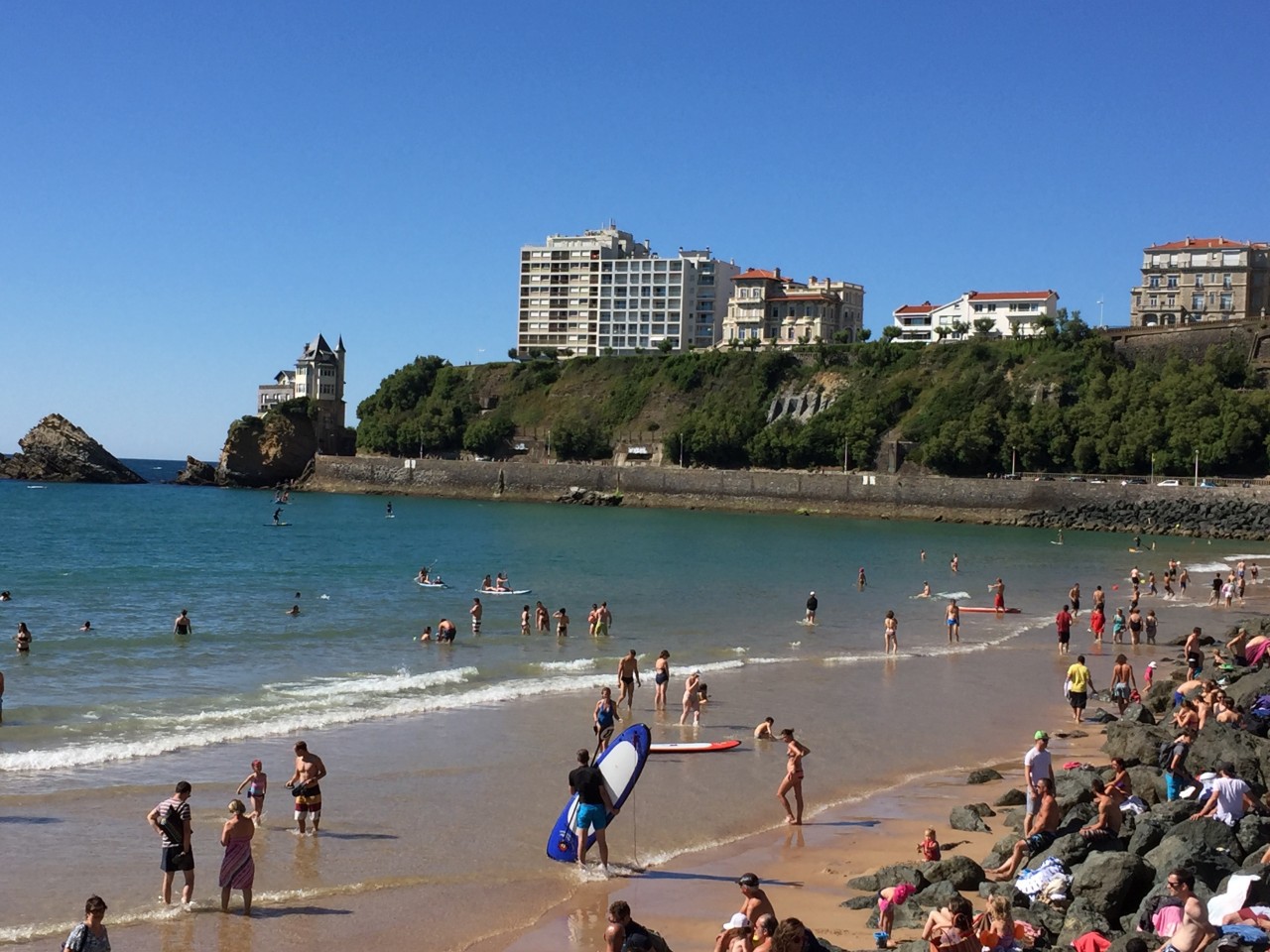 What a great time our family had in trendy and accessible Biarritz
When in the South West of France, don't miss the beautiful Basque country and its emblematic accessible and trendy Biarritz.
Biarritz became famous first for Napoleon Bonaparte who came there in the 18th century for some nice Spa treatments! This popular coastal city is now a day also famous for its beautiful beaches and great restaurants and shopping.
Biarritz is also famous for surfing as it was some Biarrots (Biarritz citizens) who brought the sport to France in the 60's. Now it is even home to Handisurf the French association that promotes and helps people with physical disabilities to enjoy Surfing. Contact them if you have any disability and want to enjoy the sweet summer waves! And if you want to be amazed by what Handisurfers do, come and check the French Championship on Oct 17th in Biarritz.
Do you know that surfing and spending time in the sea is highly recommended for kids with cystic fibrosis as it helps the lungs?
So no excuse now: Let's go surfing!
Food
That is just one of the best thing with Biarritz. Eat great local food at our friends of Bar Jean, tapas at or breakfast at Le Comptoir du Foie Gras, or great Burgers at CAB. Even better do your own shopping at Les Halles, open 7 days per week for delicious local products, vegetables, fish, meat, cheese!
Accessibility
The city of Biarritz invests a lot in accessibility and all free buses that cruise the city are equipped with ramps and will take you right to the beach. If you have a car there are quite a few Handicap parking slots but generally not always wider than regular ones, so using the bus is frankly the best alternative we felt.
Further south from Biarritz, you can also enjoy calmer sea in Hendaye with its very accessible Handiplage right at the Northern end of the beach. With dedicated accessible parking, beach ramp and beach-adapted wheelchairs, anyone can have a swim in a safe and secure environment. Extra assistance is even provided if you need.
Note that even Biarritz offers a Handiplage at Plage de la Milady.
To keep reading become a member.
Already a member? Login
Over 400 pieces of exclusive content
Tips and advice on Accessible Travel