You can walk and can handle going up a few stairs.

Maximum of 15 steps (1 floor up) to reach the accommodation or manoeuvre into it.

You can only handle one step at a time.

The accommodation is quite accessible, can suit wheelchair users.

You need a fully accessible accommodation.

Maximum thresholds of 3 cm (1 inch), suits wheelchair users.
Travel Destinations
Enjoy the beautiful accessible Canary Islands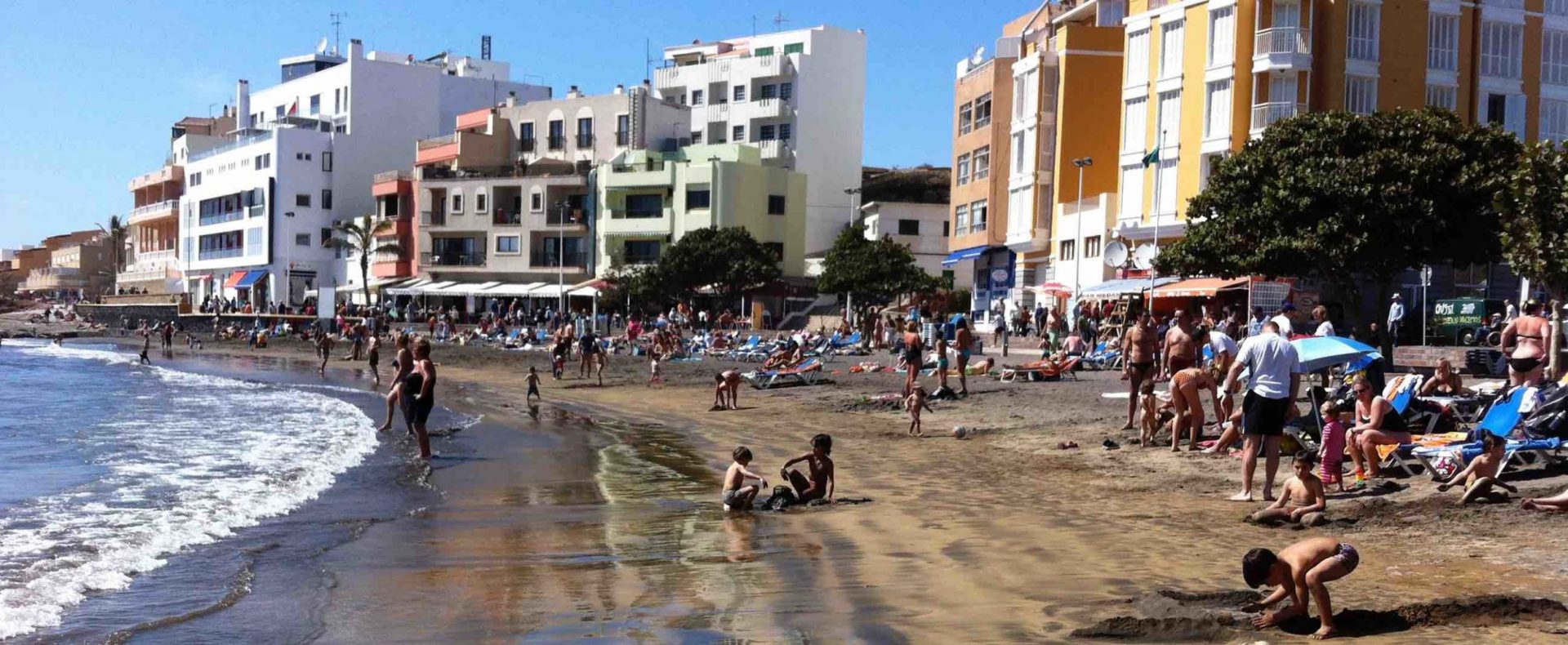 Enjoy our favourite European Accessible city
Even with limited mobility you can enjoy the Canaries! Those islands are just a wonderful place not far away from continental Europe and with an amazing dry climate that makes wonders for both traditional travellers or those in need of rehab. At Handiscover, accessible Canary Islands, we really try to offer new exciting genuine places to stay at, adapted to you mobility needs.
Accessibility in the cities is generally good with lots of nice beach front promenade stroke.
Getting there
There is a wide choice of traditional or low cost airlines heading from Europe to the Canaries. In just 4-6 hours you are getting to these wonderful islands with their wonderful warm and dry climate that is so nice for the whole family. All the airports we have experienced there are both modern, effective and nice size, avoiding you the long walks you normally have to cope with nowadays in most European airports.
Spaniards are super welcoming and helpful. If you need wheelchair assistance, that has always really worked super easily for us.
Moving around
Rental cars: In Tenerife which one of the most visited islands you will find 2 companies renting accessible vehicles, Rent-a-car Hermanns in Los Cristianos and Canary Island Car with several offices around the island.
Buses in Santa Cruz: The Titsa buses provide low-floor and kneeling buses with either continuous floors and/or electric ramps. they also have some buses with hydraulic wheelchair lifts. Also note that the three sightseeing bus companies in Santa Cruz de Tenerife, are all accessible.
Taxis: find enclosed a link to different taxi companies with accessible transportation.
What to do in the Canaries?
I guess you want to enjoy the beach and here are some of Tenerife's beaches offering accessible facilities:
Arona – Playa de las Vistas, Playa de Los Cristianos
Adeje – Playa de Troja, Playa de Torviscas, Playa Fañabé, Playa el Duque
Arico – Playa de El Porís
Granadilla de Abona – Playa de El Médano
Guía de Isora – Playa San Juan
Icod de los Vinos – Playa de San Marcos
Los Realejos – Playa de El Socorro
Puerto de la Cruz – Playa Jardín
Santa Cruz de Tenerife – Playa de Las Teresitas
Santiago del Teide – Playa de la Arena
But there are also lost of other activities, discovering the cities, the mountains, fishing etc.
Here is a great link with activities: Holiday in the Canaries
To keep reading become a member.
Already a member? Login
Over 400 pieces of exclusive content
Tips and advice on Accessible Travel