You can walk and can handle going up a few stairs.

Maximum of 15 steps (1 floor up) to reach the accommodation or manoeuvre into it.

You can only handle one step at a time.

The accommodation is quite accessible, can suit wheelchair users.

You need a fully accessible accommodation.

Maximum thresholds of 3 cm (1 inch), suits wheelchair users.
Travel Destinations
Dubrovnik is an old gem of the Adriatic region with accessibility in focus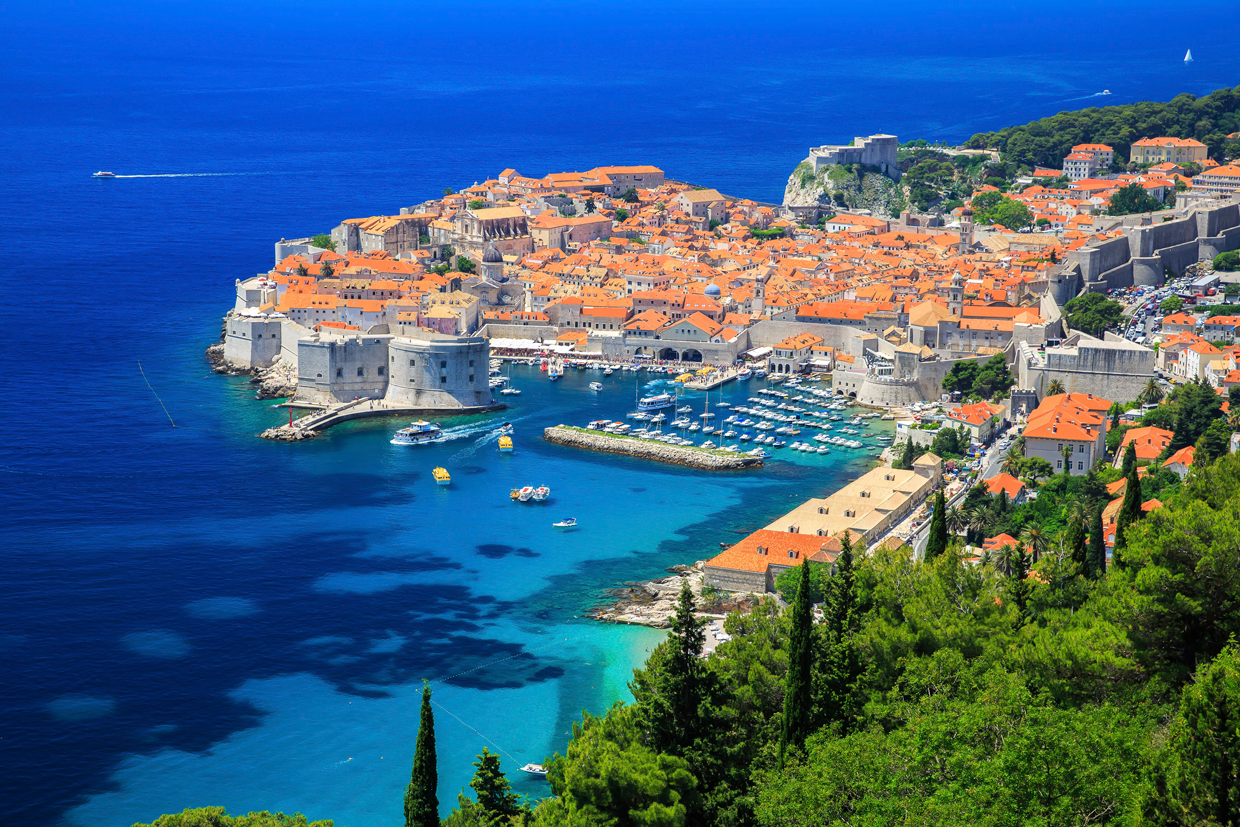 As for the rest of Croatia the crowds have gone home, but we found it the best time to enjoy the region and especially beautiful Dubrovnik which gets so hot in the middle of summer.
What surprised us the most is that, although being a very ancient city, it has adapted well to visitors with limited mobility.
In Dubrovnik, all buses have ramps to enable easy access with a wheelchair. Note that Dubrovnik Multiple Sclerosis Society provides a free transporter that fits most normal wheelchairs. They can even borrow wheelchairs from them.
tel: +385 989152834 or dms_dubrovnik@sdmsh.hr
ATTRACTIONS
The old city of Dubrovnik
Dubrovnik has recovered from the war damage it suffered during he 1990s, and visitors have returned to this tranquil city.
City museums, churches, walls.
Even the old city is equipped with ramps and if you want to enjoy the amazing view from the city walls or its churches, an association is providing an amazing stair-climbing wheelchair you can borrow. Reha-Servis, tel 091 572 0809 have the clinbing chair outside the city museum.
Copacabana beach
Is not far from the modern city centre is equipped with a hoist to enable wheelchair users who need it, to also enjoy the beautiful hot sea.
Getting to Dubrovnik
Most airlines, including the low cost ones, are flying to the Croatia. From the airport, you can contact airport transportation if you need to book an accessible taxi.
Contact us if you are searching for other holiday rental destinations or if you want to ask any questions! We try hard to offer you a nice choice of both hotels, apartments, rooms and bed & breakfast.
And we really love it when you let us know of great places you've stayed at!
To keep reading become a member.
Already a member? Login
Over 400 pieces of exclusive content
Tips and advice on Accessible Travel