Podcast Episode 05: Aron Anderson, Adventurer, Inspirational Speaker & Wheelchair User
Adventurer and inspirational speaker, Aron Anderson, has achieved feats that most people would think unimaginable, especially for someone in a wheelchair. In 1996, aged 7, Aron Anderson was diagnosed with cancer in his lower back. After an extremely tough period of chemotherapy and radiation treatments the cancer was removed. However, Aron lost functions in both of his legs.
Since then Aron has become the first person in a wheelchair to climb to the peak of Sweden's highest mountain Kebnekaise. He has also climbed to the top of Kilimanjaro in Tanzania, he's swum 37 kilometres across the Sea of Åland, arm-biked from Malmö to Paris and skied 300 kilometres across Antarctica to the South Pole. His unique experiences have taught him the importance of a strong team spirit and a positive mental attitude. He now uses these experiences working as a motivational speaker and a successful ambassador for the Swedish Childhood Cancer Foundation.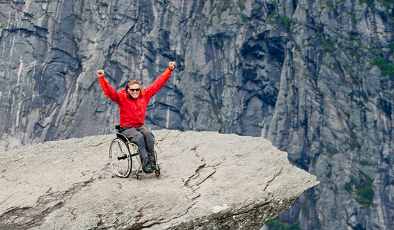 A Second Chance At Life
After the surgery, which left Aron in a wheelchair, he believed he had been given a second chance at life. He realised that many children with this type of cancer weren't as lucky as he was. A lot of them don't make it out on the other side.
"This gave me the hunger to make the most out of my life. I have no idea how long I'm going to live for. That's what's given me the hunger to experience it fully and to make the most out of what I have." This is what led Aron to compete in sports, he had dreams of becoming a Paralympic champion. However, because of a hip injury, he was forced to quit his athletic career and Aron realised that he had another big life decision to make.
Aron recounts having coffee with his crazy adventurer friend who challenged him to climb to the highest peak in Sweden, which Aron reluctantly agreed to. After a brutal and exhausting 18 hours of climbing, Aron made the summit. The feeling of sitting on the top of Sweden was incredible. He contemplated what he had gone through to get to this point and wondered what else was possible.
"This broke my mental limits for I thought I could do and since then I've gone a bit crazy."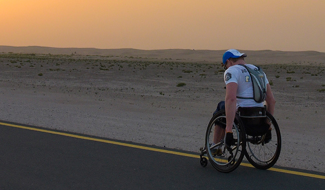 Inspiration For Achieving Success
"I'm constantly inspired by people who do things they're not supposed to. People who you perceive as not having the ability, resources or talent but say 'screw it, I'm going to do it anyway!' I love those kinds of people."
Aron is driven by doing things that he loves to do, it makes him happy. He loves to go on these adventures to push the limits and to see what's possible. Another big inspiration is raising money for charities and by helping others.
Aron's parents, wife and friends around him are an extremely important support network. Aron tries to surround himself with people that give him great and positive energy.
After climbing Kebnekaise, in Sweden, Aron received hundreds of messages from people saying how much of an inspiration he is to them. Because of what he has achieved as a wheelchair user, many of these supporters have found their own courage to go on their own endeavours and to achieve similar feats. To see so many people climbing Kebnekaise is a huge inspiration and motivation for Aron.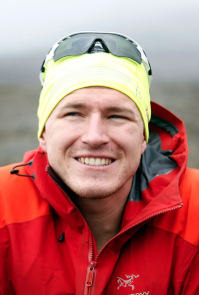 Favourite Travel Destinations
South Africa is a personal favourite for Aron. The weather is fabulous, and there is a great atmosphere and vibe. Not only that, but it has beautiful landscapes with the sea and mountains. Most importantly for Aron, it's also great for sports. Wherever Aron travels he wants to be involved in something physical. Whether it be mountain biking, kayaking, sky-diving or even mountain climbing, South Africa has a lot of these opportunities. The food in South Africa is also another draw for Aron. Salad, fish, meat and vegetables are all of the highest quality.
Some of Aron's favourite travel memories involve kayaking around the Cape of Good Hope with a world champion kayaker with huge waves and massive cliffs surrounding them. Aron says its so easy to find great activities like this online. He likes to make as many connections he can online before travelling to a certain place to get the most out of the experience.
In terms of Aron's disability, he says that he usually doesn't mention that he requires a wheelchair when organising these types of activities as people usually have a negative preconception when it comes to wheelchair users. Aron is aware of his limits and he knows what he can do.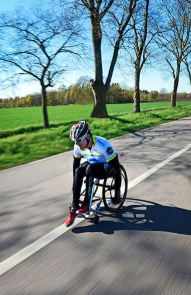 Charity Involvement
Aron raises a lot of money and is an ambassador for the Swedish children's cancer foundation, Barncancerfonden. He uses his adventures to raise money for the charity and over the past 5-6 years they have raised over 1.5 million dollars. Aron is extremely humbled by people all over Sweden willing to donate money to support Aron's and Barncancerfonden. He says that Barncancerfonden is one of the reasons that he is alive today. He says that it feels so great to be able to give back to the charity that helped him get through his illness. Not only that but Aron wants to help the kids that are suffering through what he did at a young age. He wants to be a living example that it is possible to get through this illness. Aron wants to give these kids some hope that it is possible to overcome this.
He also wants those kids that have ended up in a wheelchair or with another physical or mental impairment, to know that you can still live a great life. Life can be led on your own terms regardless of whether you require a wheelchair or not. Life is not over after cancer, it's just starting.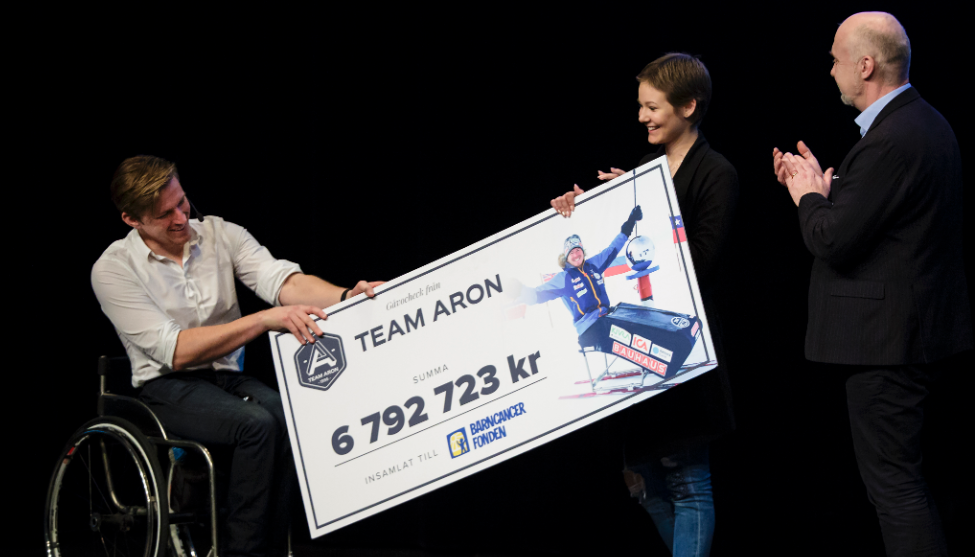 Aron is most proud of the fact that he never gave up after cancer. He was able to see it as a second chance at life. Also, by using that mentality to inspire so many others makes him extremely humbled. Aron is a role model for anyone who has encountered a life-altering condition to push through and see the positives in life.
Search where you want to go below and use our code Travel30 to get 30 GBP off your first booking with Handiscover!