You can walk and can handle going up a few stairs.

Maximum of 15 steps (1 floor up) to reach the accommodation or manoeuvre into it.

You can only handle one step at a time.

The accommodation is quite accessible, can suit wheelchair users.

You need a fully accessible accommodation.

Maximum thresholds of 3 cm (1 inch), suits wheelchair users.
Travel Destinations
Accessible South Africa: Adventures in My Wheelchair by Iain Fryatt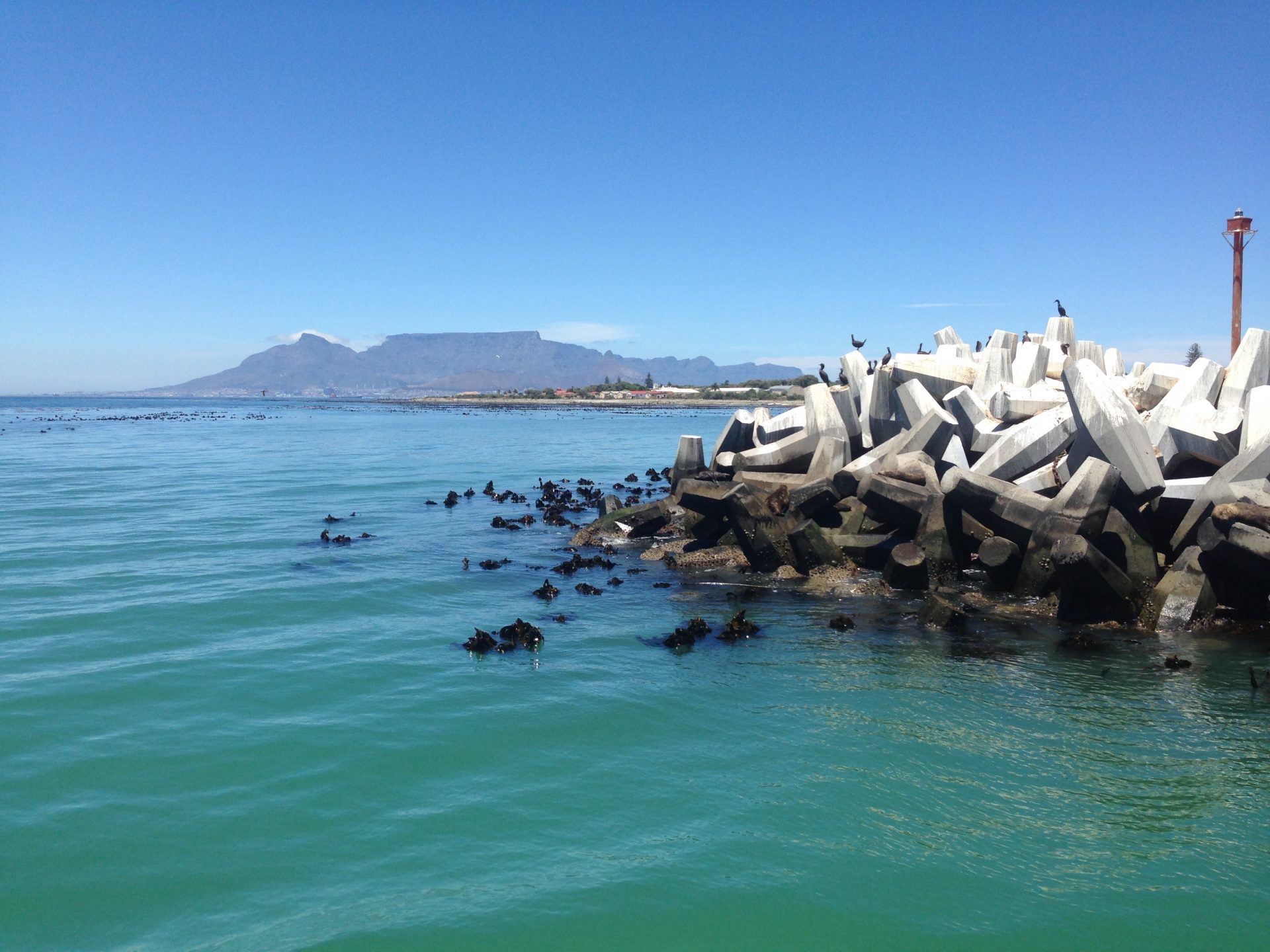 Never Ending World Tour – Accessible South Africa
"Oh The Places You'll Go" – Dr Seuss
I have always dreamed of accessible south africa. I have a disability (Friedreich's Ataxia) and despite this, I plan to travel around The World, taking in as many countries as I can and equally taking part in as many adventures.
From following websites such as Handiscover, it is great to see that I am not the only disabled person to think this way.
Visiting Tanzania to trek up Mount Kilimanjaro in 2014 (https://www.facebook.com/iainskilichallenge1) whetted my appetite to see more of the beauty of Africa. Last year I enjoyed wonderful experiences in Mauritius and this year I decided to see what adventures accessible South Africa would hold for me.
Organising my Trip
This trip was based around three centres, Johannesburg, Cape Town and Kruger Park. As always, my dad, his partner and I travelled together.
We used the Handiscover website to help find accommodation in both Johannesburg and Cape Town. Handiscover made searching for suitable wheelchair accessible accommodation so much easier that I have experienced in the past. Their grading system for accommodation helped a lot in our choice of suitable places to stay. No more booking 'wheelchair accessible' accommodation online only to arrive and be stranded because there are unexpected stairs to reception, undersized lifts too small to accommodate wheelchairs and even steps from the bedroom to the ensuite bathroom!!
We flew from London Heathrow to our first base in Johannesburg using KLM , a company we have used several times before, and have always found to be extremely helpful. On this occasion our flight was delayed because of severe bad weather and we missed our connection to Johannesburg. KLM were able to put us up overnight in a nearby hotel which met my disability needs and transferred us from the airport to the hotel and again to the airport the following morning. Yummy evening meal and breakfast included of course. J
Johannesburg
I found Johannesburg (also Jo'burg or Jozi) to be a friendly, warm and vibrant city with plenty of history and a lot to see and do there. We had already arranged accessible transfer from the airport to our chosen accommodation through a contact we were fortunate to have in Jo'burg.
Taxi Driver
http://www.maxi-taxisa.co.za/ we found Driver Selema (+27) 0829 685357 and Driver John (+27) 07934 23752 to be experienced with helping people with disabilities and their transport was large enough to accommodate a partially folding wheelchair, 3 adults and 3 large suitcases. We found them to be safe, honest and considerate drivers.
Indirectly through Handiscover, we found a lovely guest house and spa called at Hands On Retreat in Craighall, with an ensuite roll in shower. It is relatively central and we were able to tour Jo'burg, from this base.
Apartheid Museum
We visited the Apartheid Museum and on arrival the three of us were allocated either a 'white' ticket or a 'non white' ticket, the tickets determining which entrance we had to use – a light hearted, but thought provoking, introduction for what was to follow.
Website:
https://www.apartheidmuseum.org/ Apartheid Museum- No need to book in advance
Soweto
Nelson Mandela House
In Soweto (South Western Townships to use its original name) we visited Nelson Mandela's House. This is fully wheelchair accessible and offered a discount for those with disabilities. I was amazed at how small the house was, but also how much was packed into such a small space, including a large dog!.
WEBSITE
http://www.mandelahouse.com/ Nelson Mandela's House in Soweto- No need to book in advance
Hector Peiterson Monument
Whilst in Soweto, we took advantage of the close proximity to the Hector Peiterson Monument, a memorial to a dark event in South African history that we had learned more about at the Apartheid Museum. The memorial is in the open air and is free to visit but you would need assistance to get close to the actual memorial.
WEBSITE
http://www.gauteng.net/attractions/hector_pieterson_memorial_and_museum/ Hector Peiterson Monument. Free no booking required
Other places to visit
We visited many other places during our stay in Jo'burg including the Carlton Centre Tower (the tallest building in Africa- wheelchair accessible via a lift), Gold Reef City (fun park with an opportunity to take a visit down a gold mine) and of course not to forget the experience of the fantastically relaxing massages at the Hands On Retreat and Spa!
WEBSITE
http://www.gauteng.net/attractions/carlton_centre The Carlton Centre Tower- no need to book in advance
Although we made good use of my wheelchair Freewheel around the streets, we were pleasantly surprised at how similar wheelchair accessibility was in Jo'burg compared with the UK.
Cape Town
South Africa's Mother City, with its wonderful beaches, vineyards in abundance and of course scenic national parks captures people's hearts. It certainly captured mine.
Getting there
We flew from Jo'burg to Cape Town using FlySafair. Our experience at Jo'burg Tambo and with the airline we used was not as smooth flowing as we would have liked. Conversely, on our return, the assistance provided at Cape Town Airport and Jo'burg Tambo was very good. Travelling by air can be like that for any passenger I guess, sometimes you just have to 'grin and bear it'!
We were met at Cape Town International Airport by Alfie, from Epic Enabled, who drove us to their guesthouse, Epic House.
Accessible accommodation
Epic House met my needs as a wheelchair user, all facilities being on one level and accessible.
I found Alfie and Sabine excellent hosts, not only because they were able to assist me in visiting many of Cape Town's attractions, but also because they knew how to relate to a wheelchair user, a rare skill!!
The views in and around Cape Town are stunning and the two best places to appreciate these are from Signal Hill (a popular place for paragliding, even for wheelchair users!!), and Table Mountain National Park.
Table Mountain
You can walk to the top of Table Mountain, and some do, but the most popular route is via the cable car, an exhilarating experience, and easily accessible.
Once on top of Table Mountain the views are amazing and my wheelchair Freewheel was put through its paces again.
Robben Island
No stay in Cape Town is complete without a visit to Robben Island.
The ferry trip to the island was made entertaining as we were accompanied by seals as we left he harbour.
The tour of the island was very informative, both on the bus, a hoist being available to get on and off the bus, and within the prison.
Surprisingly I found that the island had an optimistic atmosphere to it; full of hope for the future.
WebsiteS:
http://webtickets.co.za/events/tourism/robben-island-museum-tour/76219 Robben island booking
https://www.sanparks.org/parks/table_mountain/ Table Mountain National Park, Boulders Beach (penguin colony), Cape of Good Hope National Park, and Signal Hill – Booking in advance helps
Stellenbosch
Whilst in Cape Town we also went wine tasting in Stellenbosch, the Merlot was my favourite; visited the penguins in Simons Town, the beach being accessed by a decked walkway; visited the Cape of Good Hope National Park and Cape Point, including a trip on the Flying Dutchman Funicular to the top of Cape Point and a lovely lunch at the Two Oceans Restaurant with views of the Indian and Atlantic Oceans (the clue is in the name!!); a walk around the V+A Waterfront, the clouds rolling off of Table Mountain providing a backdrop to the restaurants, stalls and street entertainers.
In all the places we visited I found the staff (for example on the ferry across to Robben Island) very helpful and accommodating. To get around I found my Freewheel of great assistance especially on Robben Island (essential), Table Mountain and the Cape of Good Hope National Park. But, as with Jo'burg, accessibility again was favourably comparable to the UK, especially in the shopping malls and accessible toilets.
Kruger Park
In terms of wildlife, Kruger is recognised as one of the world's greatest national parks.
Getting There
We booked direct, via the Park's website, and stayed in an accessible cottage in Skukuza Camp. Although Kruger Park has its own airport, we opted to be driven from Jo'burg to Kruger Park so that we could see the beautiful countryside that SA has to offer. The trip from Jo'burg to Kruger Park takes around 4-5 hours with a choice of service stations all of which had wheelchair accessible facilities.
Although the tour vehicles were not accessible, the guides and drivers were more than happy to help lift me in and out, which meant that I could take full advantage of the different safari drives available; sunrise, sunset, night time and all day.
The wildlife
The animals were amazing and all the big five came out to see us! (African lion, African elephant, Cape buffalo, African leopard, and rhinoceros.)
Our lasting memory is from the night time tour.
As the tour started we were questioning what we would see at night when, as we turned a corner, we came upon two male lions, lying in the middle of the road!!
Whilst we were taking advantage of the photo opportunity the guide bought to our attention lion roars in the distance.
At his request, we all remained silent.
Within in a few seconds, the two lions, which were only some 5 to 10 metres away from us, roared in response!!
An unforgettable moment!!
WEBSITE
https://www.sanparks.org/parks/kruger/ From this website I was able to find out that I could book a wheelchair accessible cottage in Kruger Park direct and arrange safari drives
Thoughts
"I haven't been everywhere, but it's on my list." – Susan Sontag
Visiting accessible South Africa was an experience I will never forget and I cannot recommend South Africa enough.
As the Lonely Planet says "There's something about the rainbow nation that just grabs hold and won't let go".
Now for my next adventure……….
For this trip to SA I found the following websites extremely helpful:
Accessibility:
http://www.rollingsa.co.za/ detailing many activities available for wheelchair users.
https://www.handiscover.com/ giving an indication of which accommodation would be suitable for me.
https://www.handsonretreat.co.za/ Indirectly through Handiscover we found Hands On Retreat, which provided us with accessible accommodation during our stay in Jo'burg
http://epic-enabled.com/ Through Handiscover we found Epic House in Cape Town and their sister company, Epic Enabled.
Equipment
https://www.gofreewheel.com/ Freewheel
Travel
https://www.schiphol.nl/en/ Airport Schipol.
Diverse
http://www.southafrica.net/za/en/articles/entry/article-southafrica.net-gold-reef-city Gold Reef City- No need to book in advance
http://www.lonelyplanet.com/ Lonely Planet
To keep reading become a member.
Already a member? Login
Over 400 pieces of exclusive content
Tips and advice on Accessible Travel