You can walk and can handle going up a few stairs.

Maximum of 15 steps (1 floor up) to reach the accommodation or manoeuvre into it.

You can only handle one step at a time.

The accommodation is quite accessible, can suit wheelchair users.

You need a fully accessible accommodation.

Maximum thresholds of 3 cm (1 inch), suits wheelchair users.
Aron Andersson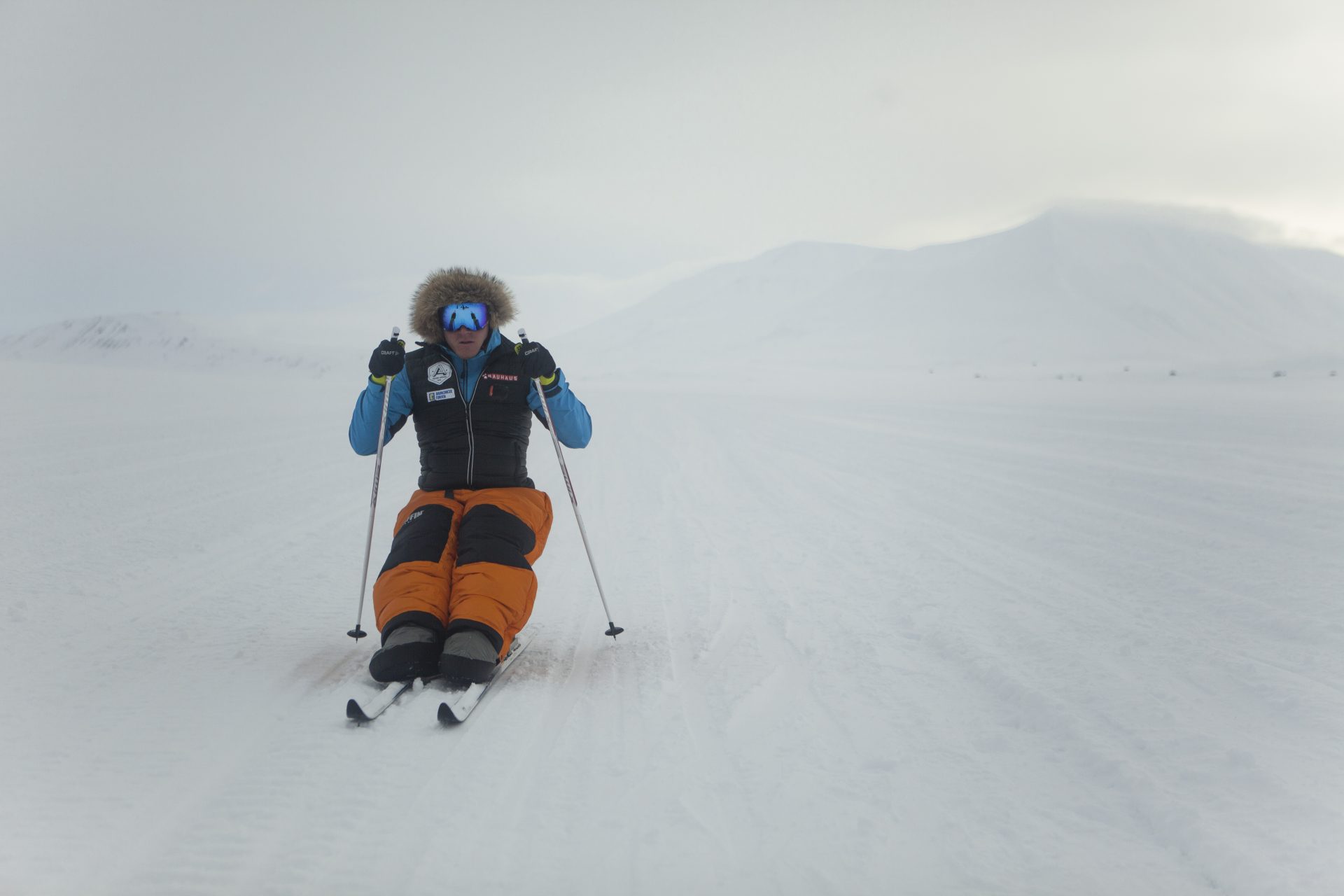 About Aron
Aron was diagnosed with cancer as a child. When he was nine years old, he underwent surgery and ended up in a wheelchair. During the long rehabilitation period, Aron read a lot about the adventurer Ola Skinnarmo and his expedition to Antarctica. Fascinated, he followed the expedition, and as a ten-year-old boy confined to his bed, he only dared to dream about making the same journey.
Aron made a decision to not allow the wheelchair to stop him, but instead see what opportunities it could provide. His childhood dream was still very much alive, and when Aron summited Kebnekaise in 2013, as the first person in a wheelchair ever, he realized that he could do greater things than anyone had thought possible. After this, he started planning to make the same expedition as Ola.
Today, he's frequently seen on TV and recently hosted Lilla Sportspegeln (a sports broadcast directed at young people) and the Paralympics. He's climbed mountains and swum across oceans. He's one of Sweden's most popular speakers and in 2015, he was awarded the prize for Fundraiser/Volunteer of the Year, was in the top ten list of Sweden's Most Powerful Young People and named one of Sweden's Super Communicators.
Aron has travelled the world and pushed himself in extreme situations before, both physically and mentally. His track record includes:
Participating in 4 Paralympics in 3 different sports
Winning 10 gold medals in the World Junior Championships in Athletics
Being the first person in a wheelchair to climb Kebnekaise
Skiing Vasaloppet 3 times
Hand cycling from Malmö to Paris
Completing a Swedish Classic in under 24 hours
Winning the Wings for Life World Run Kalmar
Swimming 37 km across the Åland Sea
Climbing Mount Kilimanjaro
Completing an Ironman
---
About Pole of Hope
Aron Anderson will pole his way to the South Pole in a sit ski, starting at the edge of the Antarctic continent. It's a challenge of around 640 km (398 miles) in an average temperature of around -27.5°C (-17.5°F).
Aron is doing this in order to test the boundaries of what is possible. As always, he wants to inspire and motivate others to strive to achieve their own goals and chase their dreams. Aron wants to instill hope in those who need it – and that's why the expedition is called Pole of Hope.
In addition to challenging himself and inspiring others, the purpose of Pole of Hope is to raise money for the Swedish Childhood Cancer Foundation. As a proud ambassador for the Foundation, Aron has previously raised millions of SEK for their vital research. This time, Aron hopes that the Swedish people will help and support him in a record fundraising drive.
How does the fundraising work?
For every 10 SEK raised for the Swedish Childhood Cancer Foundation, Aron will ski 1 meter and for each new monthly donor, he will ski 700 meters. It's 640 kilometers and 6.4 million SEK to reach the goal!
To keep reading become a member.
Already a member? Login
Over 400 pieces of exclusive content
Tips and advice on Accessible Travel