You can walk and can handle going up a few stairs.

Maximum of 15 steps (1 floor up) to reach the accommodation or manoeuvre into it.

You can only handle one step at a time.

The accommodation is quite accessible, can suit wheelchair users.

You need a fully accessible accommodation.

Maximum thresholds of 3 cm (1 inch), suits wheelchair users.
Travel Destinations
5 of the Best Cities in Mexico to Visit as a Wheelchair User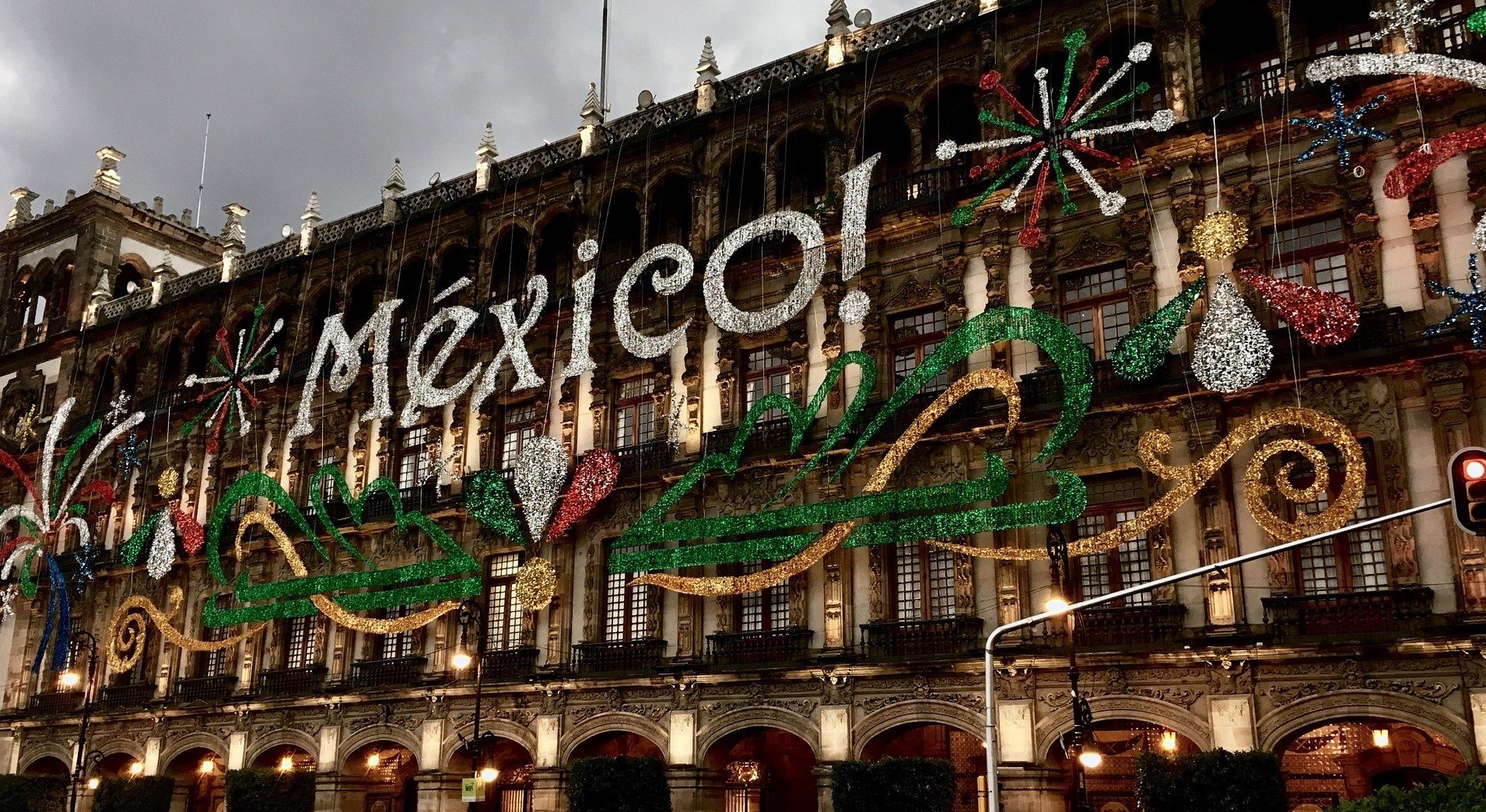 Visiting Mexico is one of the best ways to experience stunning locations and landscapes, from enjoying the cuisine and local beverages to taking in the sights, sounds, and geography of the area. There are many ways to visit Mexico as a wheelchair user, including taking a cruise with excursions in Mexico, planning a whole trip, or using an accessible tour company.
These 5 cities are some of the best cities in Mexico to visit as a wheelchair user, as they offer unique experiences along with wheelchair accessibility. Each city has its own charm like beach access, hiking, and even local beverage distilling like tequila and mezcal. Mexico has something for everyone, as you'll see with these 5 cities.
Best Cities in Mexico to Visit
1: Cozumel
Not too far away from the coast of Florida, Cozumel is a great quick weekend getaway destination to spend a relaxing time enjoying the beach, the shopping, and the tequila. One of the busiest parts of Cozumel is the main shopping and dining strip, which has lots of small shops to visit, most of which are wheelchair accessible. Some shops have steep wheelchair ramps, but with a little help, wheelchair users can still visit. The restaurants are a great place to relax, often with live music and authentic Mexican food. Be careful of the spice, as when it's hot, it's really hot!
Another big draw to Cozumel beyond the beach is the tourism, mainly to enjoy the local tequila. The Hacienda Antigua Tequila Farm offers a wheelchair accessible tour that explains the process of turning the agave plant into tequila, giving visitors a look into not only the plants, but also the machinery and process to create tequila. In addition to the tour, they also offer a tequila tasting where those 18 years old and above can try different types of tequila in a guided sampling session.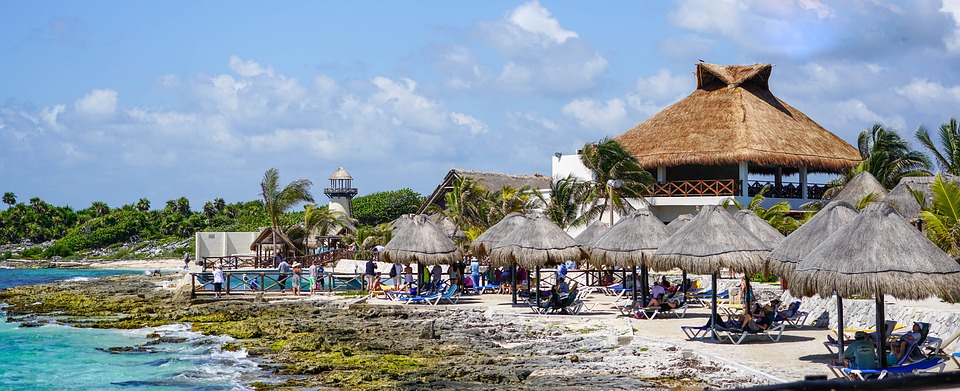 2: Cancun
Another well-known Mexican city for tourism, beach fun, and shopping is Cancun. If you're looking for some guidance in this area, consider working with Cancun Accessible, a tourism company that provides special vehicles and trained personnel to help wheelchair users during their stay.
Cancun is a popular vacation destination and visiting the beach is a must. This city delivers in accessible beaches, not just with wooden platforms to reach the water but also amphibious wheelchairs to get into the surf. To make the beach even more accessible, there are wheelchair accessible toilets, showers, and changing rooms, so those that are traveling with a tour company or by car can change on site. Playa Delfines and Playa Las Perlas are the two accessible beaches, with Las Perlas being closer to the city center.
After a day at Las Perlas, there's great shopping around Boulevard Kukulkan which has several shopping malls. The sidewalks are wheelchair accessible with ramps, perfect for taking a break from the sun and maybe even finding something delicious to eat while you shop.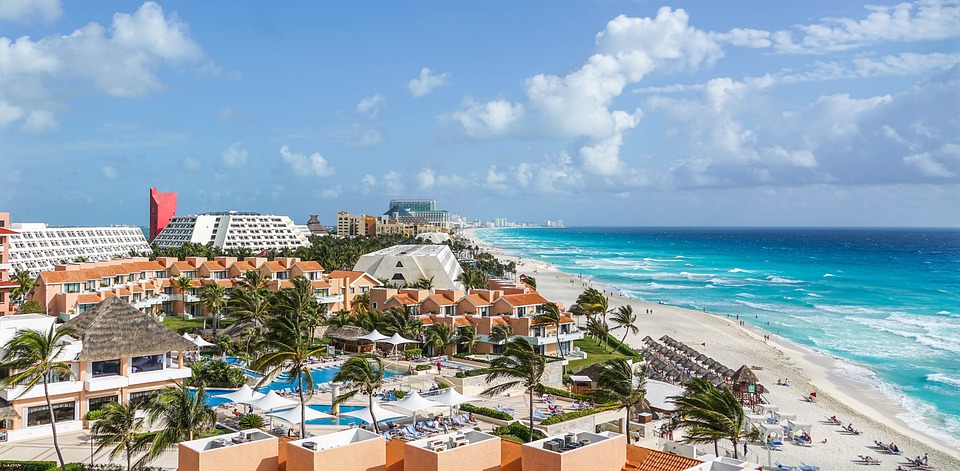 3: Playa Del Carmen
Visiting Playa Del Carmen is one of the best cities in Mexico to visit for spending all your time at the beach. This is home to one of the first accessible beaches in the area, Playa Fundadores, which is a local favorite because it's easy to access. The beach delivers in accessibility, from the facilities including showers, to the accessible beach. The sand has wooden planks for reaching the water and amphibious wheelchairs for lounging in the sand as well as getting into the water. The beach has personnel on staff to help visitors use the resources and enjoy the beach.
Playa Del Carmen is also a great destination for shopping. Depending on your ability, Quinta Avenida is a famous location for shopping, but it also has some steep ramps and the occasional step to get into the shops. If you're looking to wander around and check out the area, this is a good spot, but there may be some spots that aren't wheelchair accessible. For more accessible shopping, try Paseo Del Carmen Mall, which has flat pathways and is very easy to get around as a wheelchair user.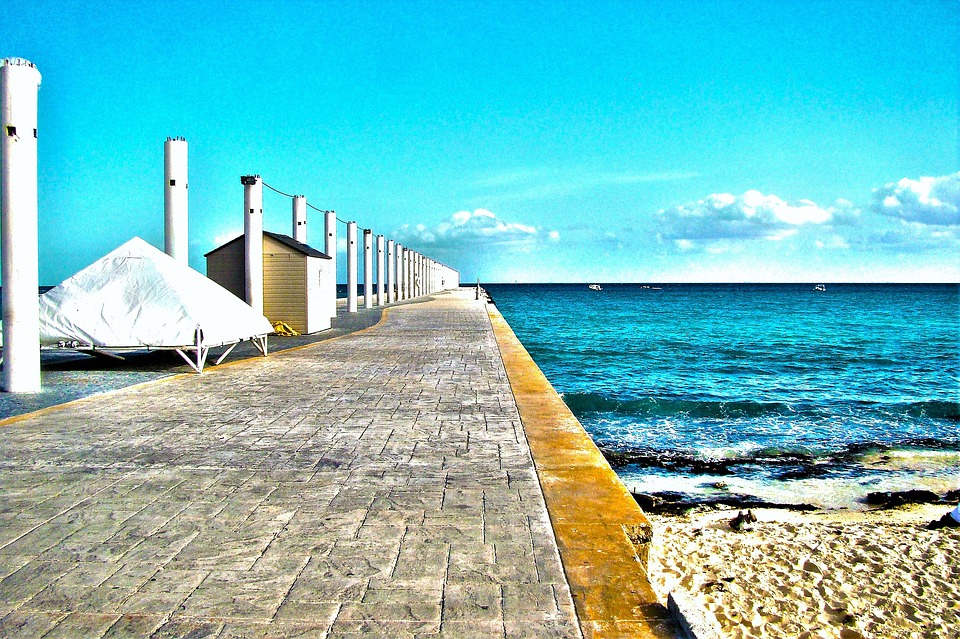 4: Oaxaca
Oaxaca is an amazing city in Mexico, known for its architecture and art, as well as culinary delights including Mezcal. Visiting Oaxaca is a great choice for those that want a full experience, exploring the city as well as the natural landscape. This city provides an opportunity to hike in Sierra Norte, a preserved landscape with miles of trails. Downtown Oaxaca is full of museums, shopping, galleries, and cafes, perfect for a slow day in the city exploring and enjoying the atmosphere.
One of the best ways to visit Oaxaca as a wheelchair user is with a custom tour from Wheel the World. This company uses adaptive equipment and tourist expertise to put together a standard or customized tour of the city. A full package with this company is available to wheelchair users and their companions to provide transportation and adaptive equipment so visitors can tour the city, hike the countryside, and even zip line. If you're looking for an adventurous trip, it's a great opportunity.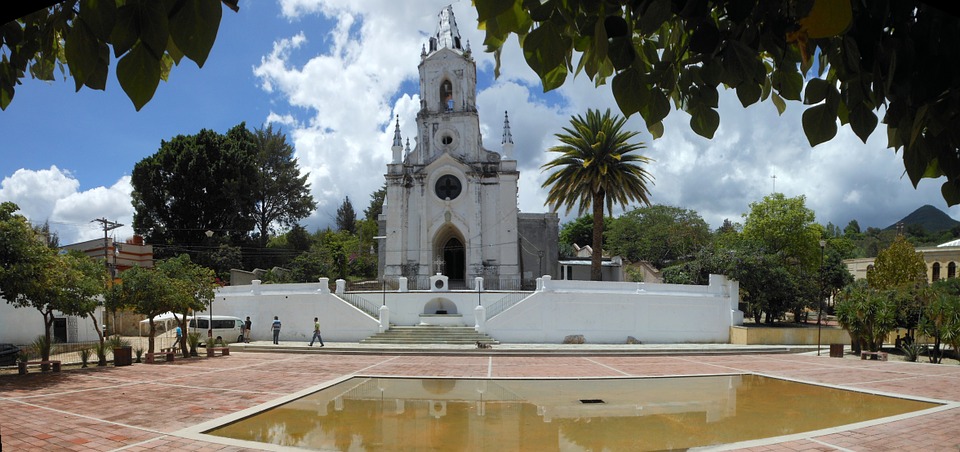 5: Mexico City
Lastly, one of the best cities in Mexico to visit is Mexico City because it gives a full city experience and offers many wheelchair accessible activities. This is a great city to explore the architecture and feel fully immersed in the city itself. A big draw is Zocalo, which means plaza, and the official Zocalo is a very large open space where you may find vendors or music. It's a place for all sorts of activities. Another location to get the full city experience is the Paseo de la Reforma, a large flat and open street where many hotels, restaurants, and large buildings are located. The Templo Mayor Museum is a unique space where you can see the open ruins of a former city.
The parks in Mexico City give everyone a space to relax and escape some of the concrete, such as Parque Espana and Parque Mexico. Most parks are more in the neighborhoods, but they quickly transport visitors from the busy streets to jungle dense greenspaces. These main parks have curb cuts to provide wheelchair access and flat sidewalks for easy exploring.

No matter which city you choose, these are 5 of the best cities in Mexico to visit as a wheelchair user. Each city has plenty to see and do, from exploring the city center to visiting the beach, taking a hike, or participating in a local tour. Whether you choose to visit one city for a day or spend a whole week there, you can plan your trip knowing that these 5 cities are wheelchair accessible and what they can provide during your visit.
Check out more of our blog posts!
About the Author:
Cory Lee is a wheelchair user, travel addict, and accessible travel writer. On his blog, Curb Free with Cory Lee, he hopes to inspire others to roll out of their comfort zones and see all the beauty our world has to offer.
To keep reading become a member.
Already a member? Login
Over 400 pieces of exclusive content
Tips and advice on Accessible Travel