You can walk and can handle going up a few stairs.

Maximum of 15 steps (1 floor up) to reach the accommodation or manoeuvre into it.

You can only handle one step at a time.

The accommodation is quite accessible, can suit wheelchair users.

You need a fully accessible accommodation.

Maximum thresholds of 3 cm (1 inch), suits wheelchair users.
Podcast
Carrie-Anne Lightley, Accessible Travel Blogger | Access All Areas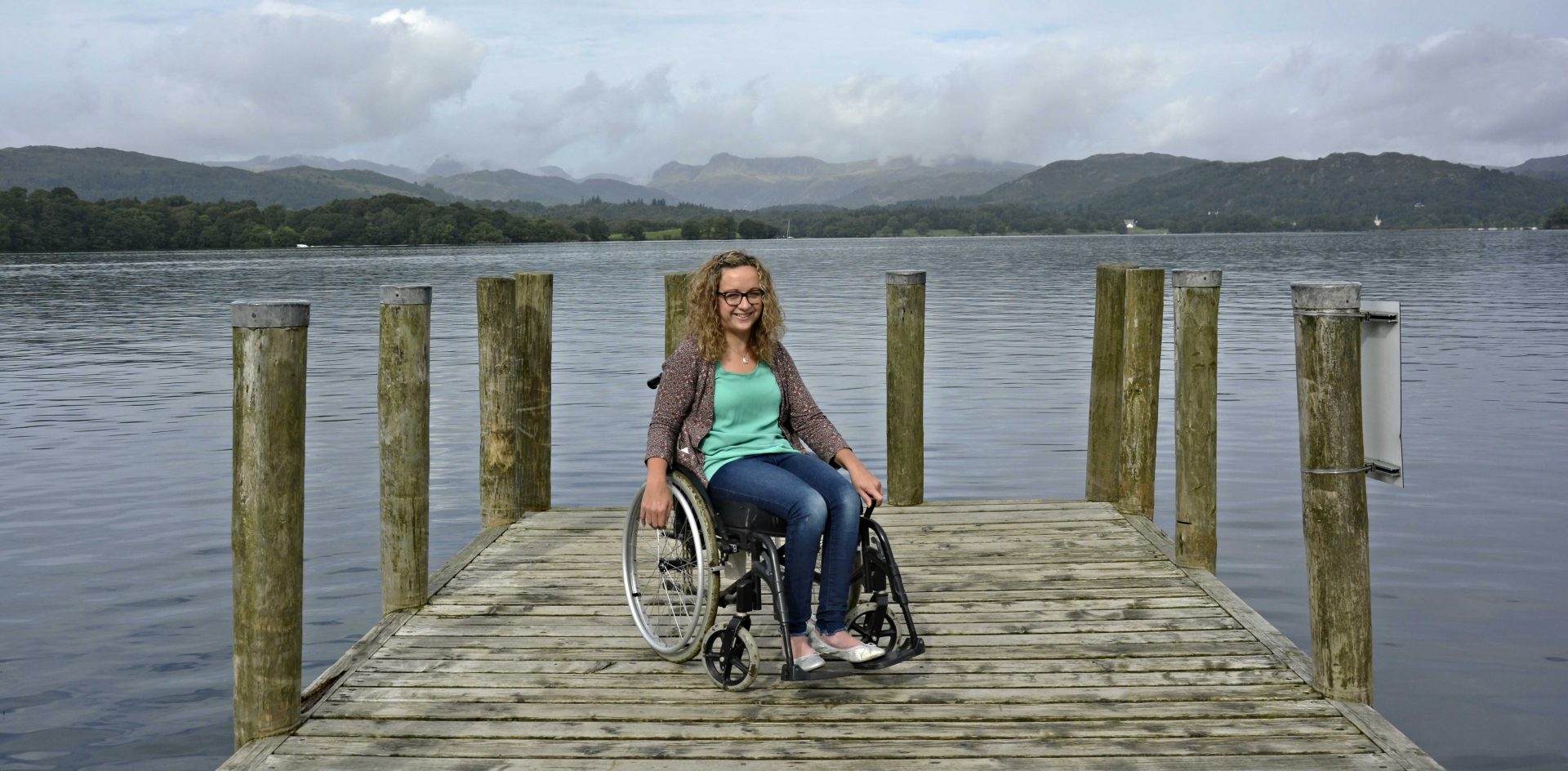 Cory Lee recently spoke to Accessible Travel Blogger and Head of Marketing at AccessAble, Carrie-Anne Lightley. Carrie-Anne spoke about how she started her blog, her job at AccessAble and how she juggles both of these responsibilities.
You can watch the full video below and previous discussions on our Facebook page and YouTube channel. Follow us on Facebook for new episodes every two weeks.
Below is the transcript of Cory's discussion with Carrie-Anne Lightley.
Cory: How are you? Thanks so much for joining me.
Carrie-Anne Lightley: Hi, Cory, thank you so much for having me. I'm super excited to chat with you. We've chatted over email and social media for years, but I've never actually managed to chat virtually or in person. So, I'm very excited. Thank you!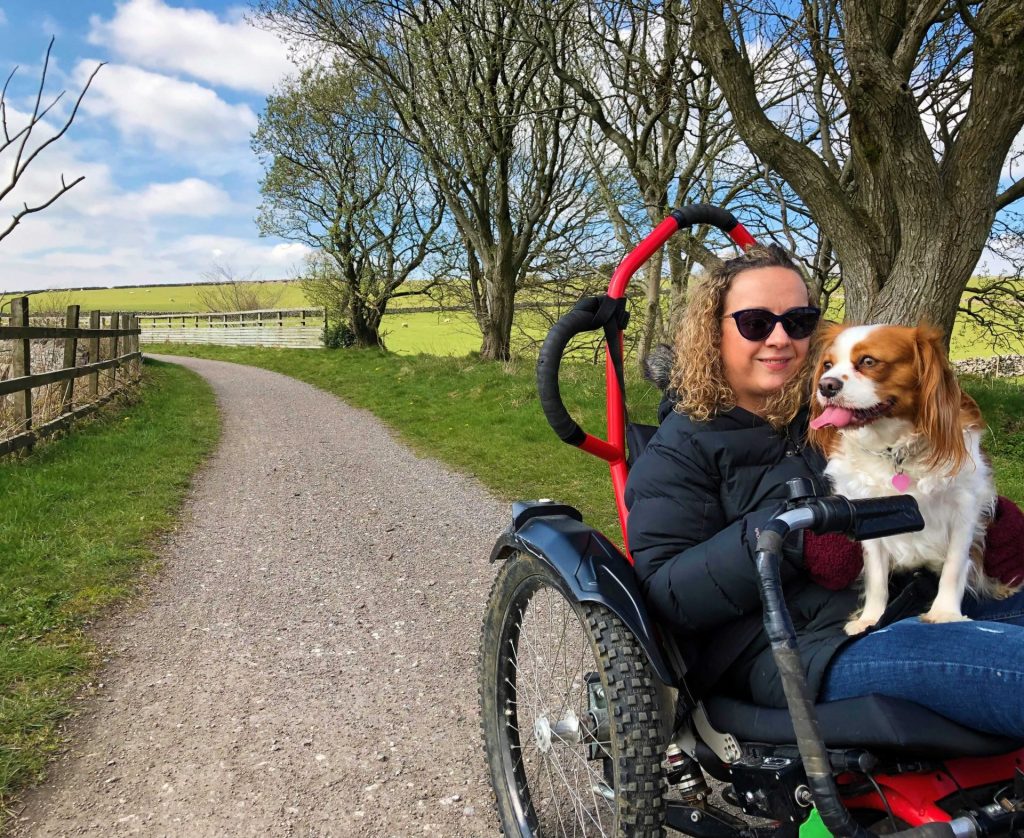 Cory: Yeah, it's so good to finally be able to chat with you outside of email. So this is great. I can't wait to hear more about your story and some of your travels. But first, I would love to just learn more about you. If you can tell us about who you are and about your blog.
Carrie-Anne: I'm Carrie-Anne Lightley, I'm based in the UK, in the Lake District, which is in the north of the UK in the countryside. I have been blogging now for probably about 10 years. My background is in accessible travel, I've always worked within the field of accessibility and used to work for an organisation that focused specifically on travel and tourism. I got invited by the Scottish Tourist Board to go and do a familiarisation trip where you go and have a bit of a tour and write about it in the newsletter.
The articles were so well received and that is when I decided to launch a blog. This was back when a blog was really a diary. A blog certainly wasn't a business at that time. It certainly wasn't something that you could make an income from. So I would just write about a trip after I'd been there and post some photographs. About five years ago now I took the decision to sort of turn that into a bit more of a side hustle and launch my own platform called Carrie-Anne Lightley on carrieannelightley.com and that's where you'll find my blog today. There are all kinds of different articles covering places that I've travelled to and also covering top tips for travel and opinion pieces. Last year, I ran a series on venues reopening post-COVID and what kind of measures they put in place to protect disabled travellers.
Cory: Awesome. I was checking out your blog yesterday. Again, just as a refresher before this interview, I mean, you have some really great information on there, a lot of tips and even like accessible city guides, so they're accessible guides to places like Barcelona, all over Europe, I mean a tonne of really great information on there. So if anyone is listening today or watching and wants to find out about the destination, definitely check out carrieannelightley.com and I'm sure you'll find information about destinations that you're wanting to go to. I would love to ask you about your disability. What disability do you have, and how did you join the disability community?
Carrie-Anne: Of course. I have cerebral palsy, which means that I use a wheelchair. Most of the time, I can sort of mobilise independently in the house, but other than that, I would be using a wheelchair. I sometimes use a manual chair, sometimes a power chair, sometimes a manual chair with a power pack, all depending on where I'm going and what I'm doing. So as I said, cerebral palsy means that I have always been disabled. So I have always been part of that community. But it wasn't really until I started working in this area in accessibility that I really started strongly identifying as 'disabled' and feeling like a part of that community.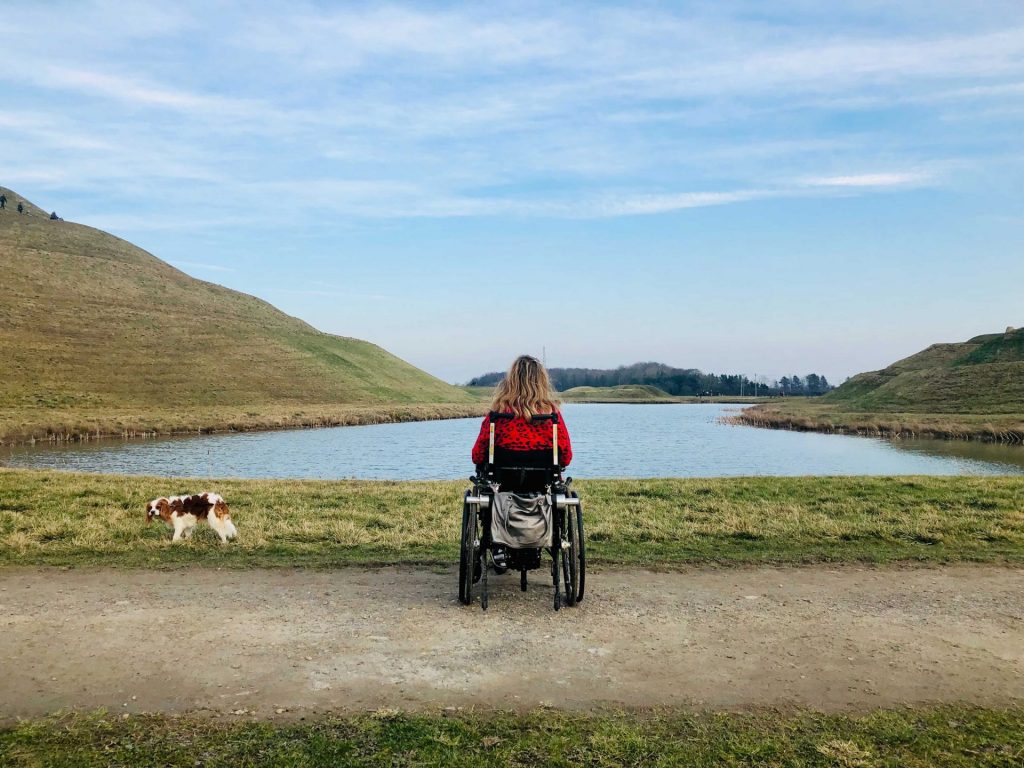 Cory: Right, exactly. So it's kind of the same for me also, in my 20s, I started reaching out into the disability community and making friends with other people with disabilities and became a part of the community. So, unfortunately, when I was younger, I didn't notice too many people with disabilities in my community.
Carrie-Anne: I think the same for me, it's a journey, I'm sure that it must be quite different for people who acquire a disability. For me, and for other people that I've talked to that have always been disabled, we sort of go on this journey where, throughout our teenage years, we really don't want anything to do with disability because we just want to fit in and we just want to be like everybody else. I think something happens later on in life where we think that being uniquely who I am is a real strength, and I want to be able to utilise that.

Cory: Amazing. I know that in addition to your blog, you are also the head of marketing for a company called AccessAble. Can you please tell us how that job started and a bit about that company?
Carrie-Anne: I started working for AccessAble almost three years ago now. Before that, I worked for a charity that specialised in tourist information for disabled people. I worked there for about 13 years. I had a couple of things happen in my life that really forced me to sort of take stock of where I was and what I wanted my future to look like. That coincided with AccessAble reaching out to me and offering me a role with them. So it was really one of those kinds of 'stars aligning' moments. I knew that I had to give this a try.
So I joined as a marketing manager three years ago. What we do at AccessAble is produce very detailed accessibility information to all the different types of venues all across the UK and Ireland. So it could be a pub or a restaurant, a hospital, a tourist attraction, a university, lots and lots of different venue types, some of them travel-focused, and some of them are focused on the local experience.
Crucially, all of the information is collected by a trained surveyor who goes and visits the venue and notes down all the facts and figures, text measurements, text photographs, and then that gets turned into what we call an Access Guide. So we collect about 1000 pieces of information per venue. It results in a lot of detail from where the accessible parking is, what the lighting levels are, what the background noise is if there's an accessible toilet, and lots, lots more. They're all available for anybody to view on the website and there's a free app that can be downloaded on iOS and Android.
Listen to the podcast to hear the rest of Cory's interview with Carrie-Anne Lightley…
Check out more episodes of Access All Areas!
To keep reading become a member.
Already a member? Login
Over 400 pieces of exclusive content
Tips and advice on Accessible Travel