You can walk and can handle going up a few stairs.

Maximum of 15 steps (1 floor up) to reach the accommodation or manoeuvre into it.

You can only handle one step at a time.

The accommodation is quite accessible, can suit wheelchair users.

You need a fully accessible accommodation.

Maximum thresholds of 3 cm (1 inch), suits wheelchair users.
Travel Destinations
Handiscover – Discovering accessible Madrid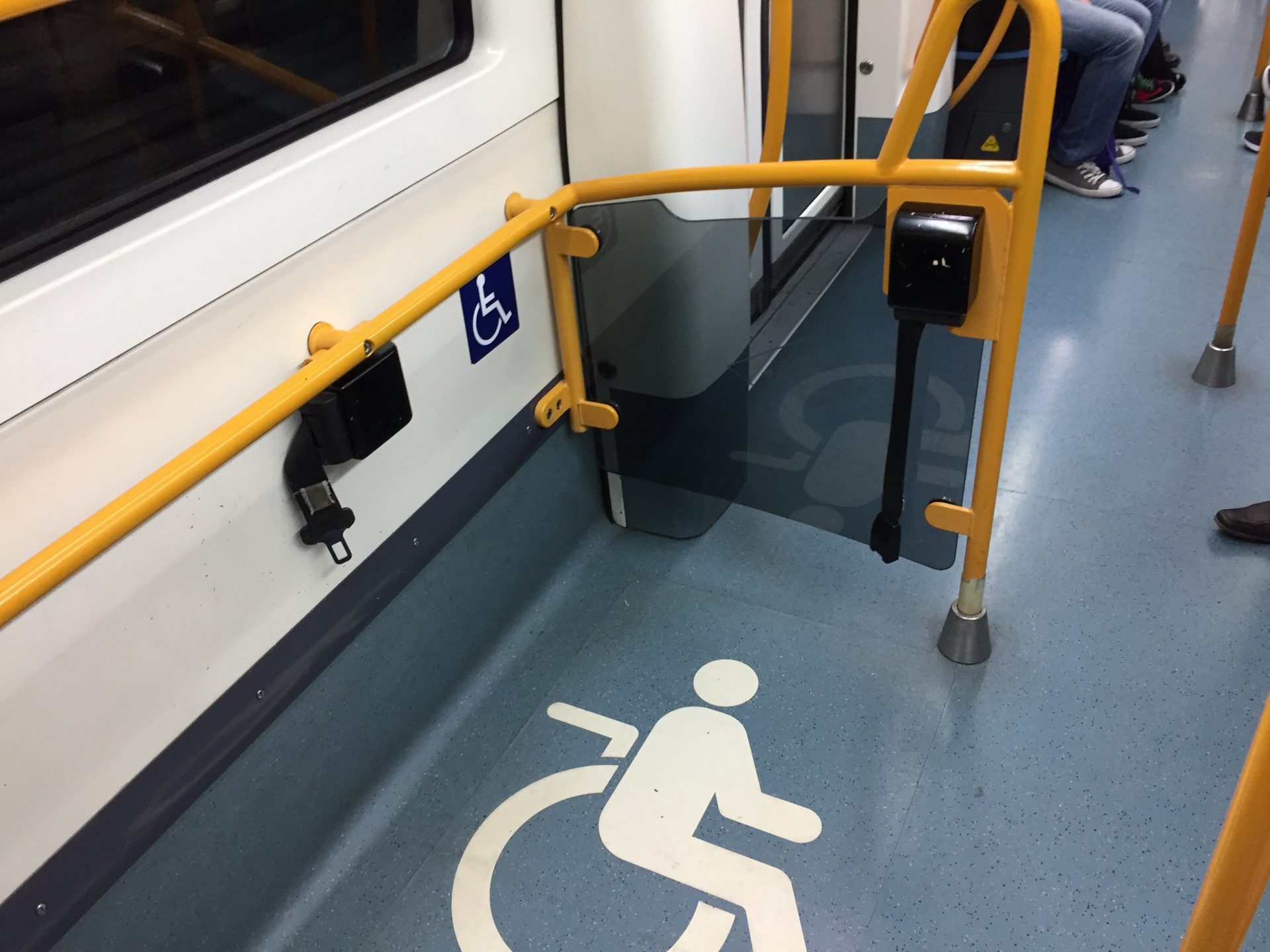 Discovering accessible Madrid
Assessing accessible accommodations check in Madrid.
Madrid is challenging when it comes to accessible accommodations. The city has made quite some efforts regarding infrastructure and quite a descent share of tube stations are accessible to people in wheelchairs thanks to elevators both outside and inside.
In the tube, there is event special space reserved to wheelchair users, but seats are few. So if you need to have a seat, don't be shy and ask locals for a seat. Spaniards are really super polite and helpful.
Travelling the city is really nice with so many historical monuments to check out.
But this time it was all business for us! Following some good productive meetings we hope to soon be able to provide some exciting accommodations satisfying our different criteria of mobility and disability.
On our way to Mallorca we were positively surprised to realise that Madrid airport was offering professional special assistance and dedicated access for wheelchair users to pass through security check, much appreciated.
/Sebastien and Juan
To keep reading become a member.
Already a member? Login
Over 400 pieces of exclusive content
Tips and advice on Accessible Travel