You can walk and can handle going up a few stairs.

Maximum of 15 steps (1 floor up) to reach the accommodation or manoeuvre into it.

You can only handle one step at a time.

The accommodation is quite accessible, can suit wheelchair users.

You need a fully accessible accommodation.

Maximum thresholds of 3 cm (1 inch), suits wheelchair users.
Podcast
Emily Rose Yates, Disability Advocate & Accessible Travel Writer | Access All Areas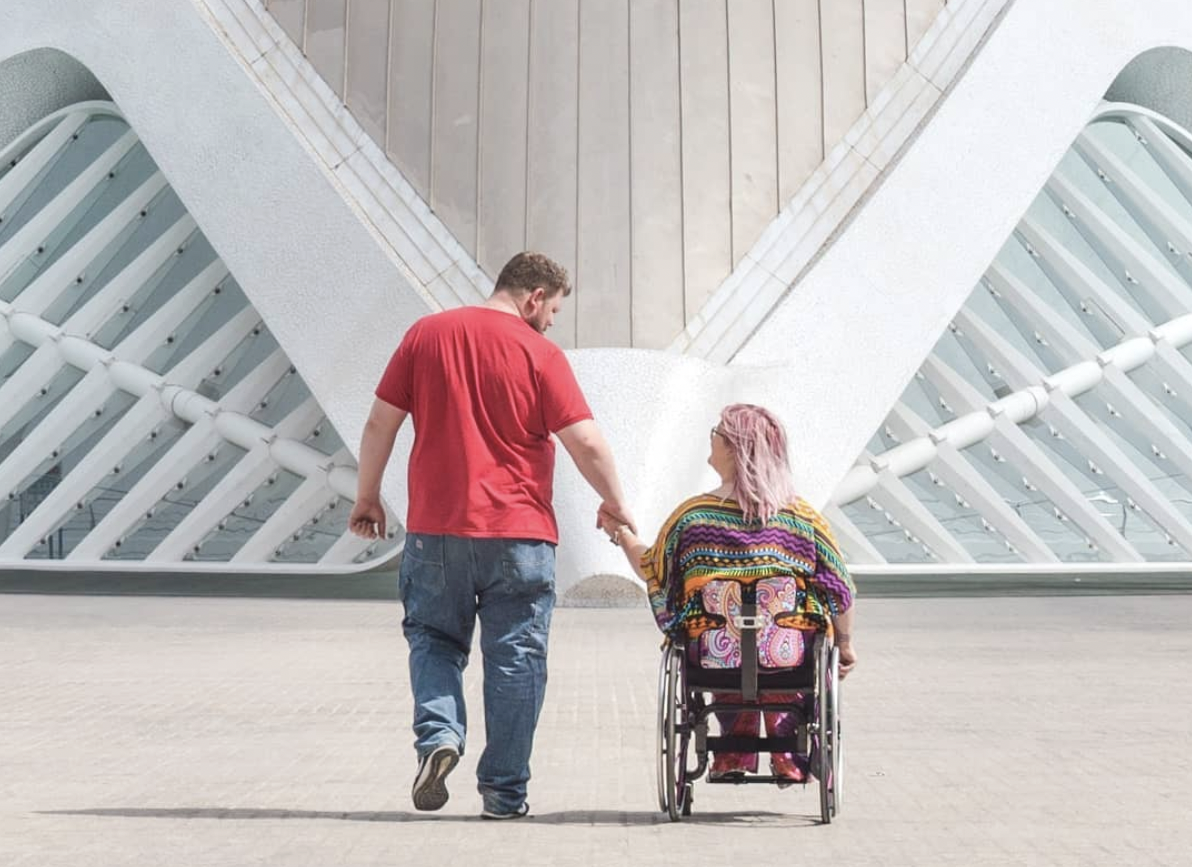 In this episode of Access All Areas, Cory spoke to Emily Rose Yates, a disability advocate, accessibility consultant, journalist, and public speaker, currently living in Glasgow. She has lived & worked in the UK, Australia, southern Africa, China, Bali, and Brazil. She spoke about her travel experiences around the world and what it's like to travel as a wheelchair user.
You can watch the full video below and previous discussions on our Facebook page and YouTube channel. Follow us on Facebook and Subscribe to our Youtube Channel for new episodes live-streamed every two weeks.
Check out the Highlights of Cory's discussion with Emily Rose Yates about her work as a Disability Advocate & Accessible Travel Writer.
"When I have a difficult day with physical access. I can often have a great experience of social access or vice versa. And I always find that really interesting."
– Emily on her experience in Rio de Janerio.
"I can have the most physically accessible experience in the whole wide world. But if I'm not treated with the respect, and with the autonomy that I deserve, then quite often that physical access means very little to me."
– Emily on how she would improve accessibility (keeping in mind Emily is a manual wheelchair user who can transfer in and out of a plane seat).
"I've been cage-diving with sharks. Seeing the sharks was incredible but it turned out that my legs lost feeling whilst we were in the water and one of them was dangling out the side of the cage."
– Emily on her cage-diving experience with sharks.
"If anything does go wrong, it's an education process for the people that you're with, but also to enrich you as well. Some of the negative experiences that I've had throughout my life have been the most effective in making me the person that I am. When you can turn a negative into a strength, that's a really beautiful resource that we have as disabled people that other people don't necessarily have."
– Emily's tip for wheelchair travellers.
Listen to the podcast to hear the full conversation with Cory and Emily Rose Yates about her work as a Disability Advocate & Accessible Travel Writer.
Check out more episodes of Access All Areas!
To keep reading become a member.
Already a member? Login
Over 400 pieces of exclusive content
Tips and advice on Accessible Travel