You can walk and can handle going up a few stairs.

Maximum of 15 steps (1 floor up) to reach the accommodation or manoeuvre into it.

You can only handle one step at a time.

The accommodation is quite accessible, can suit wheelchair users.

You need a fully accessible accommodation.

Maximum thresholds of 3 cm (1 inch), suits wheelchair users.
Funka för Livet – Disability Fair in Sweden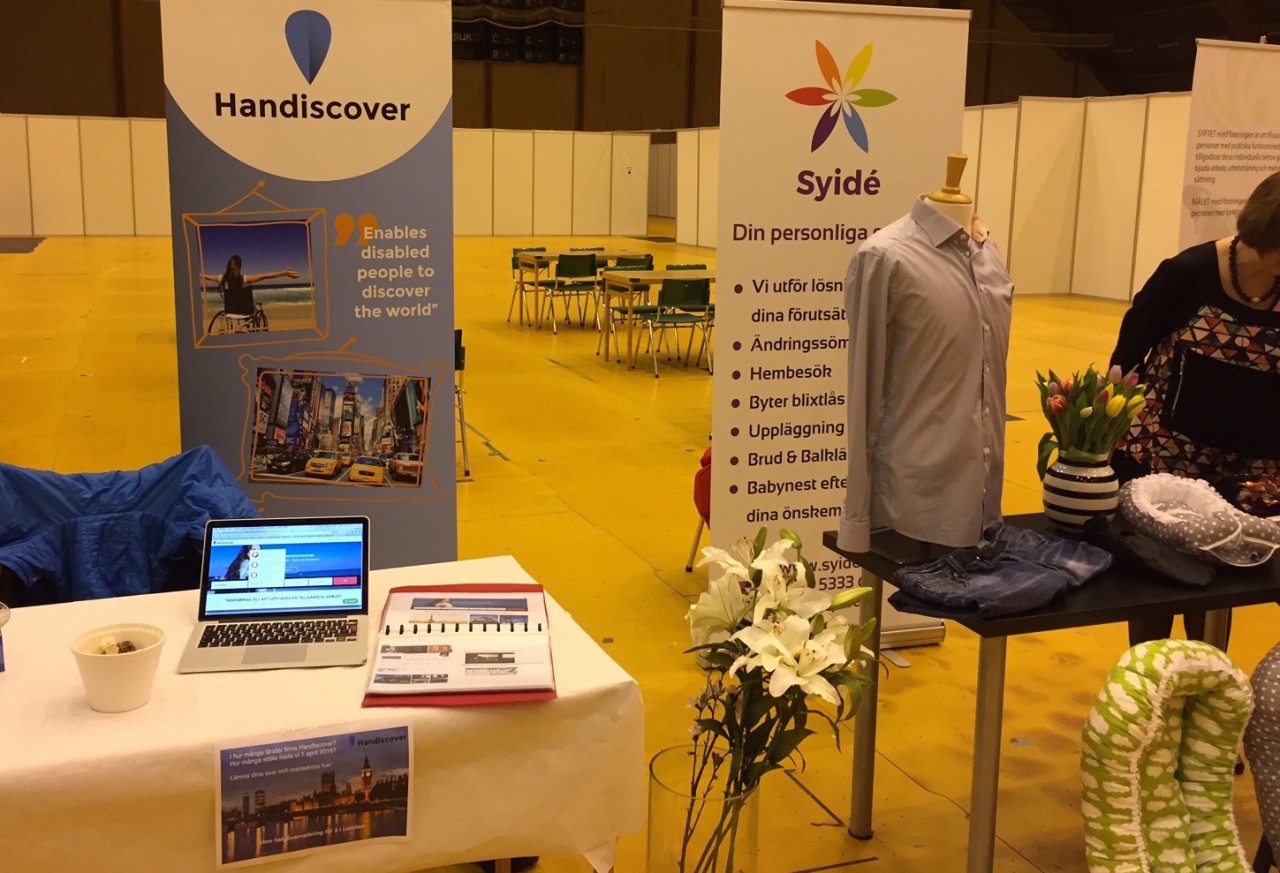 Great 2 day gathering at the Funka för Livet disability fair in Växjö, Sweden.
So nice to meet so many people not letting their disability get in the way to live life to the full.
Exciting to see so many new equipment being developed, from cool customised cars by AutoAdapt, to run bicycles and electrotherapi with Mollii.
Mollii is an electro dress, check this:
Our Swedish disability Icon Aron Andersson had a wonderful, motivating and impressive presentation of his latest adventures, like skiing the Vasaloppet (90km skiing on his knees), climbing the Mount Kilimanjaro with his wheelchair and crossing Ålands Hav (channel between Sweden and Åland) a 37km swim in 12 degrees water… No comments needed!
And our friends from Allakan har a greta sport area to test fun activities like wheelchair basket.
Great 2 days! Thanks @funkaforlivet for a nice fair
To keep reading become a member.
Already a member? Login
Over 400 pieces of exclusive content
Tips and advice on Accessible Travel