You can walk and can handle going up a few stairs.

Maximum of 15 steps (1 floor up) to reach the accommodation or manoeuvre into it.

You can only handle one step at a time.

The accommodation is quite accessible, can suit wheelchair users.

You need a fully accessible accommodation.

Maximum thresholds of 3 cm (1 inch), suits wheelchair users.
Travel Destinations
Great trip to Accessible North Spain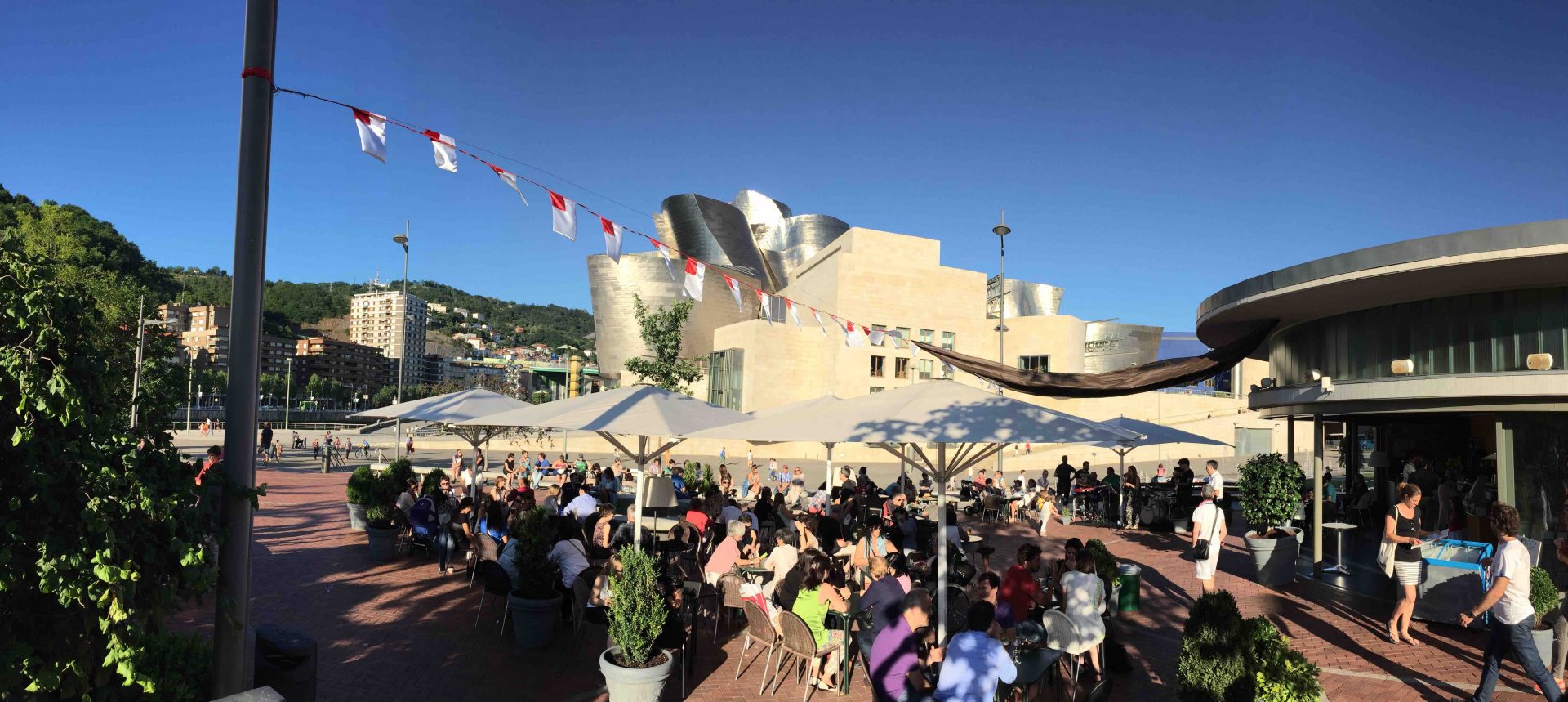 Confirmed, Spain is really a fantastic destination for us with limited mobility. Spain has obviously done a lot to improve accessibility in public spaces.
We took a quick trip through the whole of Europe to discover North Spain and had a fantastic time, enjoying the beach life and the great food.
Bilbao
Don't miss the Guggenheim museum which offers fantastic modern art and a very accessible environment with VIP treatment for wheelchair users, lifts, dedicated toilets etc. Enjoy the day and night life along the river, with lots of tapas bars and restaurants surrounded by modern art.
Zarautz
This summer town also know for great surf is very nice for enjoying the beach life. The beachfront is so nice with great ice creams, nice bars and restaurants and several easy beach access. Spaniards are also always so helpful pulling or pushing a wheelchair in the sand, makes life so much easier.
San Sebastian
Shall we call it Tapas heaven? The quality of food is just amazing, with both tapas and basque cuisine for budgets. Find tiny genuine restaurants in the old town or super fancy brasserie or world-class restaurants with Michelin stars. The toughest part is getting use to have tapas at 7-8 pm when you are starving after a full day of activities, waiting for proper Spanish dinner at 9-10 pm!
To keep reading become a member.
Already a member? Login
Over 400 pieces of exclusive content
Tips and advice on Accessible Travel