You can walk and can handle going up a few stairs.

Maximum of 15 steps (1 floor up) to reach the accommodation or manoeuvre into it.

You can only handle one step at a time.

The accommodation is quite accessible, can suit wheelchair users.

You need a fully accessible accommodation.

Maximum thresholds of 3 cm (1 inch), suits wheelchair users.
Travel Destinations
Handiscover goes Barcelona, best ever city for people with limited mobility?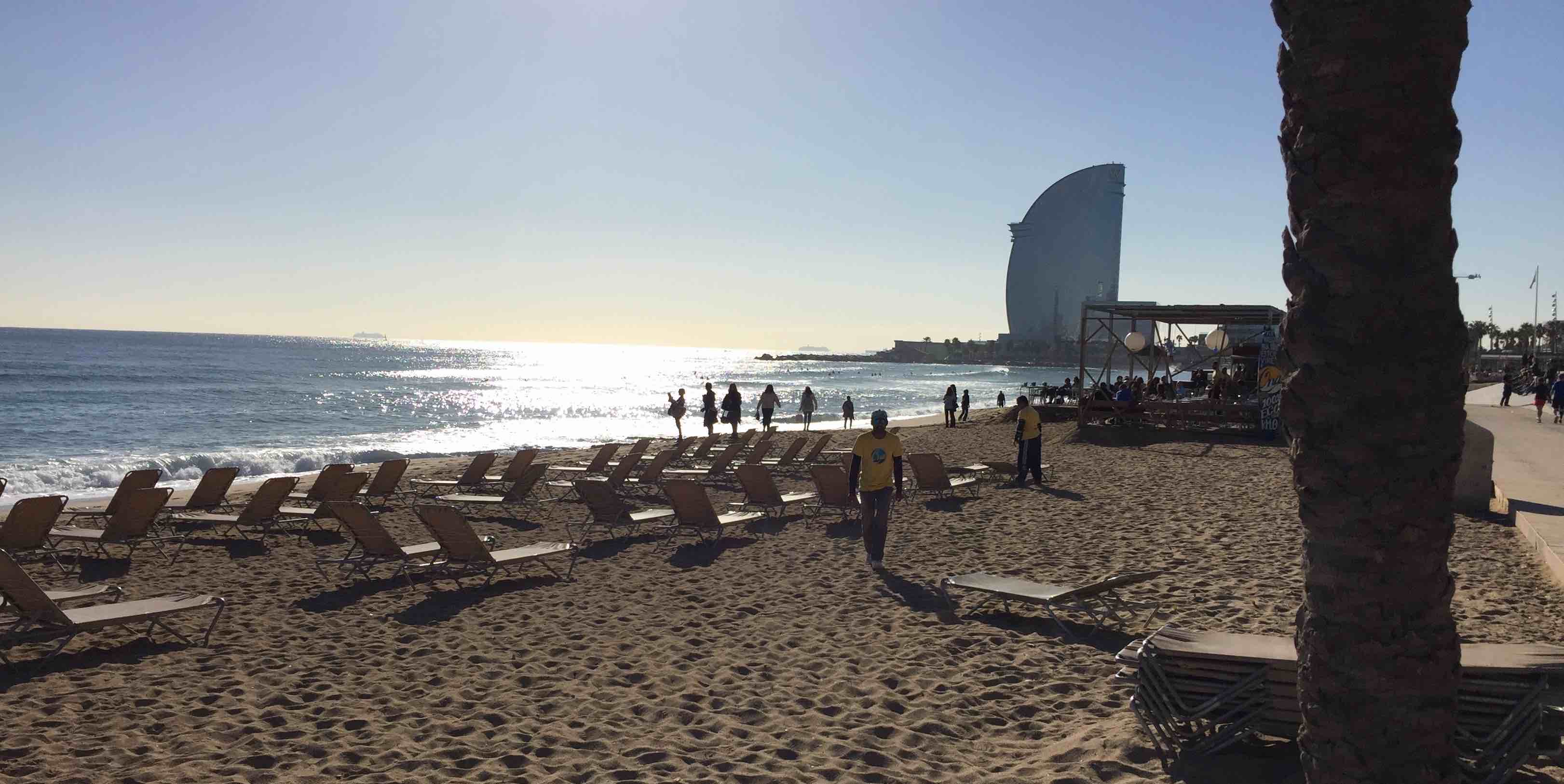 Barcelona made so much investment in infrastructure and accessibility at the time of the Olympic Games that they have really managed to transform a city with lots of history into a great modern place for all citizens.
End November was indeed a great time of the year to visit Barcelona, when it is dark already and cold in most of Europe, especially northern Europe!!
Of course it was not hot, but felt more like spring in Sweden! Loved enjoying 12-15 C degrees with the sun still warming, when sitting at a nice café on the beachfront. It was really magic, sitting there for lunch checking some swimmers and surfers enjoying the small waves.
With broad trottoire everywhere you can really enjoy discovering the city on your own. Public transportation is also very accessible with most Tube stations having lifts and buses having ramps to get you in if you use a wheelchair for example.

I think it is the first ever we visited a city where you finally see the whole population represented at café, restaurants and other public spaces. Everywhere you meet trolleys, kids, elders, wheelchair users, electric wheelchairs, skaters, bikers all mixed in a completely natural way. SO refreshing and like any modern society should be in our opinion.
And we found some great accommodations to sign for listing on Handiscover, in order to offer you great choice when you decide to come and discover this great city, its food and maybe check the world best football team at its home arena, Barcelona Camp Nou!
To keep reading become a member.
Already a member? Login
Over 400 pieces of exclusive content
Tips and advice on Accessible Travel