You can walk and can handle going up a few stairs.

Maximum of 15 steps (1 floor up) to reach the accommodation or manoeuvre into it.

You can only handle one step at a time.

The accommodation is quite accessible, can suit wheelchair users.

You need a fully accessible accommodation.

Maximum thresholds of 3 cm (1 inch), suits wheelchair users.
Handiscover Host of the week – Brigitte & Patrick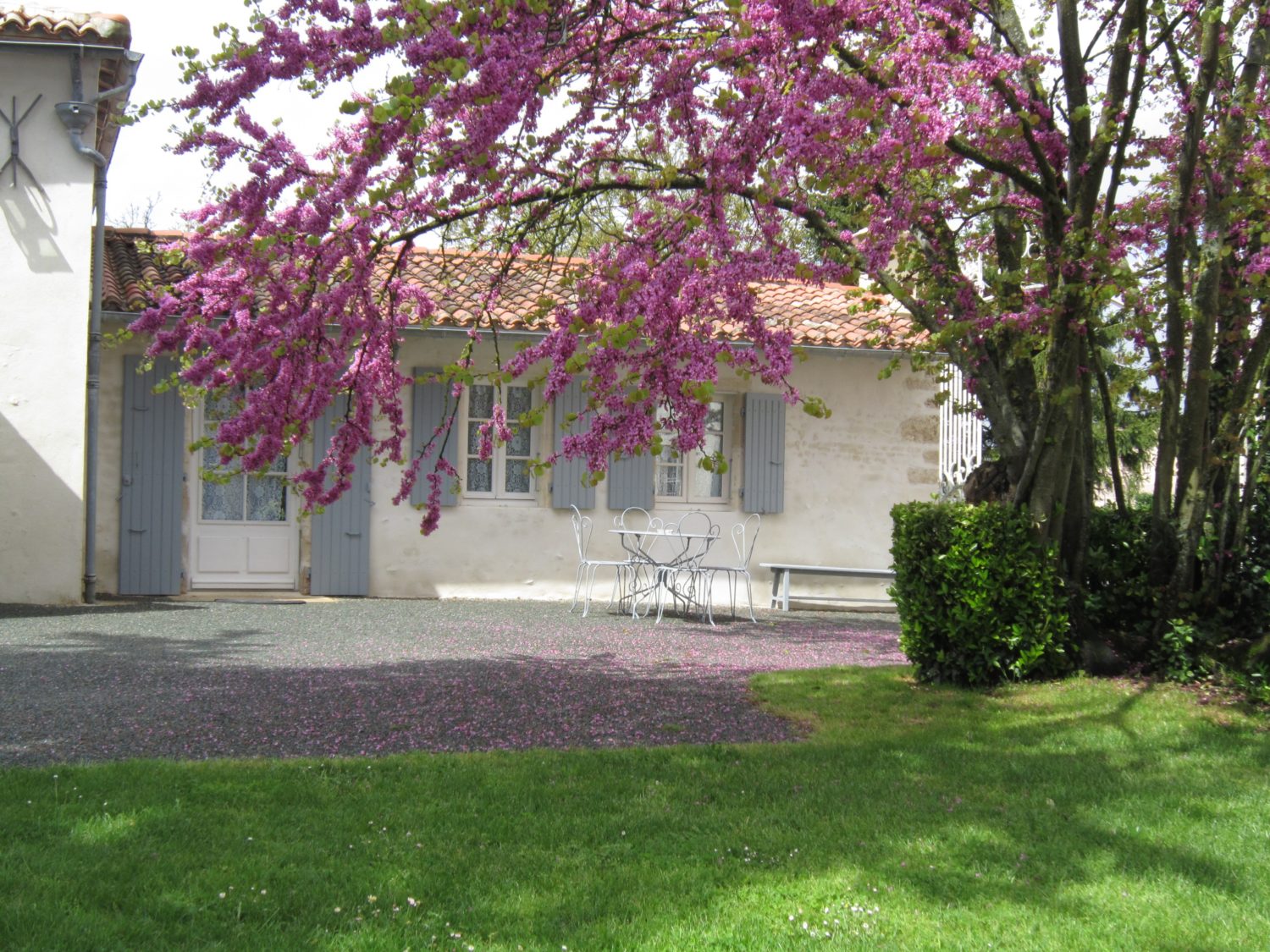 Who are you?
Brigitte and Patrick, 57 and 60 years old (but looking younger people say 😉).
You'll find us at Le Clos de la Garenne. Our huge and beautiful property is in the middle of a very quiet village, Puyravault, near lovely little town of Surgères, not far from Marais Poitevin, La Rochelle and Rochefort (Charente Maritime, Nouvelle Aquitaine, Western France).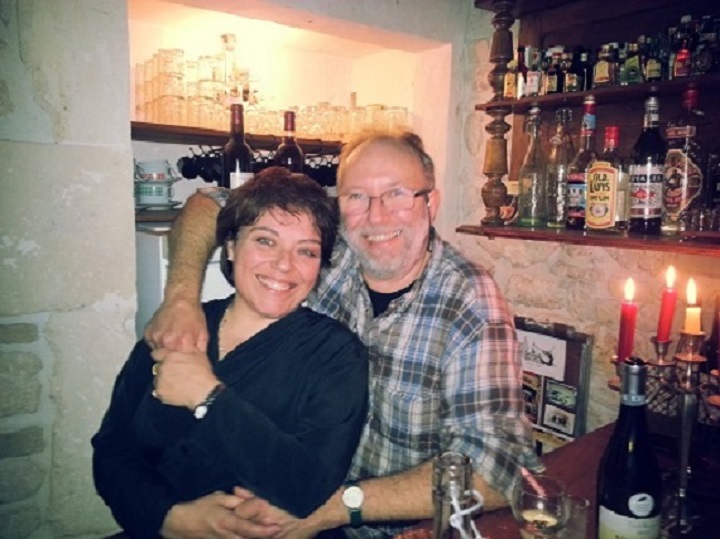 What kind of Handiscover host are you?
We have run our guest house since 1998, receiving all kinds of people as our friends or family, speaking several languages, always ready to help and advise our guests.
Why should 'we' stay at your place – Tell us about your home?
Because we are cool and nice people 😀 living in an amazing place where nature, good slow food, culture and history rub happily shoulders! For 19 years, we have been renovating our mansion and outbuildings with disabled access in mind (being physical or mental). We are proposing 3 ground floor accommodations either B&B or self catering (Cottage, Le Chai, Tournesol) and the main house ground floor is fully accessible. It's also easy to roll on the terraces and paths of the parkland.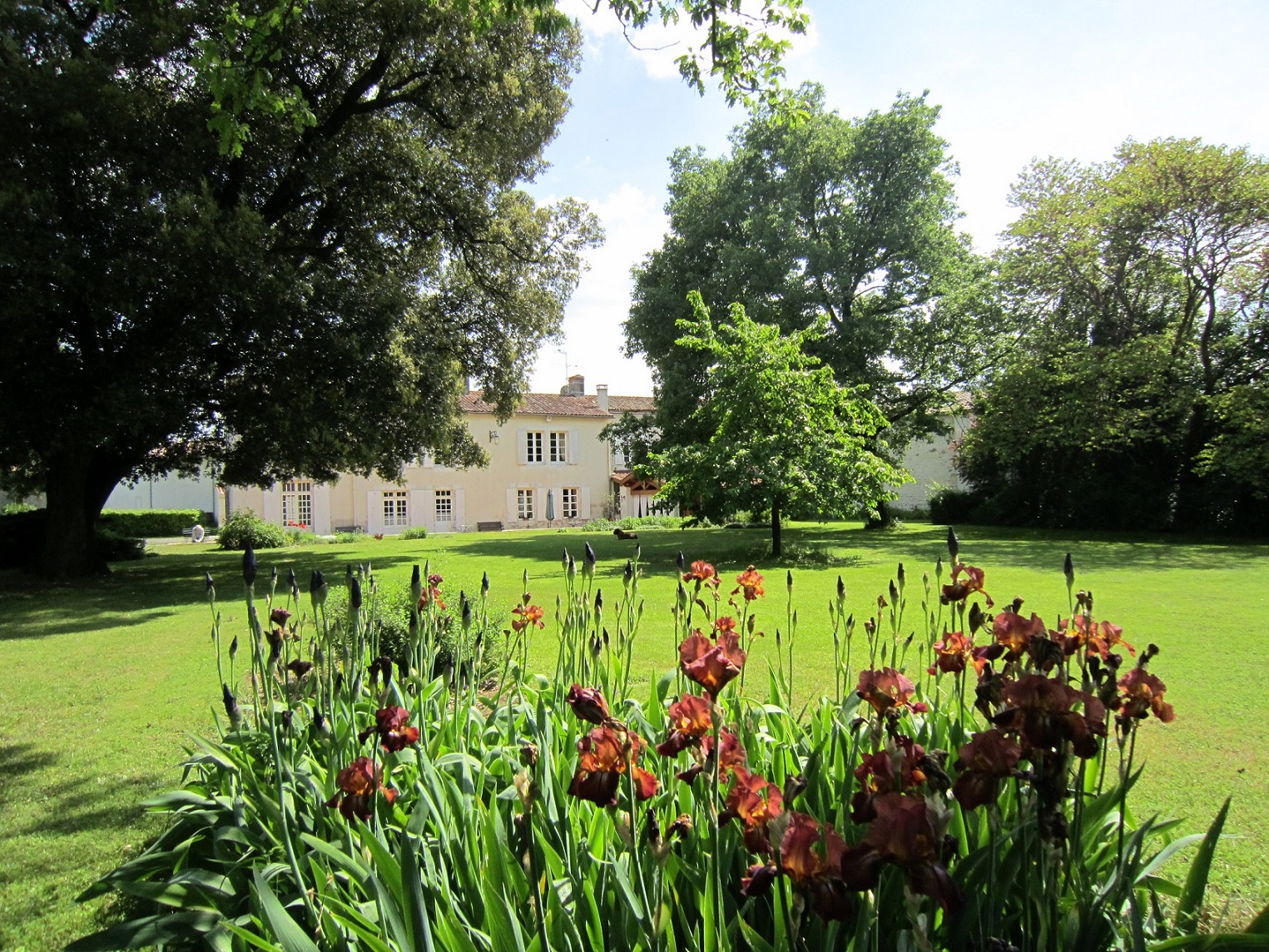 How does accessibility look like in your area/city?
The village and country around are quite flat and we have a lot of easy walking/rolling/biking itineraries around Surgères which is a charming little town (7,000 inhabitants) quite easy to discover. The Tourism office is fully accessible and propose a special equipment to roll a chair on any kind of path. There are two pedestrian streets, a market place and "le château" with a beautiful church and parkland.
Any good recommendations / tips for the people who are coming to your home?
Of course, we are happy to advise our guests about what to see and where to go according to their wishes. We have books, leaflets, maps etc and Charente Maritime is a leader for "Tourisme & Handicap", French national label for adapted places.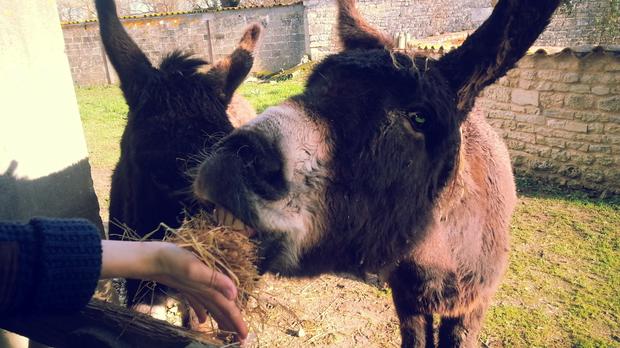 Top 3 things to do / eat in your town?
Shop at the open market (Tuesday, Thursday, but best on Saturday)
Have lunch at Le Grand Café (fully accessible)
Then roll down rue Bersot or rue Paul Bert to visit "Le château"
What is hospitality for you?
Welcoming people like friends, trying to meet most requirements, making them feel good with us and the other guests.
Why do you like working with Handiscover?
This is a new experiment since we had our first booking with you this summer. It was a very busy period for us to get into your system but the people in charge have been very helpful and friendly and the main thing was being ready to accommodate Neal and Michelle right in time. Anyway, we do hope there will be many other reservations with Handiscover :-).
To keep reading become a member.
Already a member? Login
Over 400 pieces of exclusive content
Tips and advice on Accessible Travel