You can walk and can handle going up a few stairs.

Maximum of 15 steps (1 floor up) to reach the accommodation or manoeuvre into it.

You can only handle one step at a time.

The accommodation is quite accessible, can suit wheelchair users.

You need a fully accessible accommodation.

Maximum thresholds of 3 cm (1 inch), suits wheelchair users.
Handiscover in Swedish business papper DI.digital.se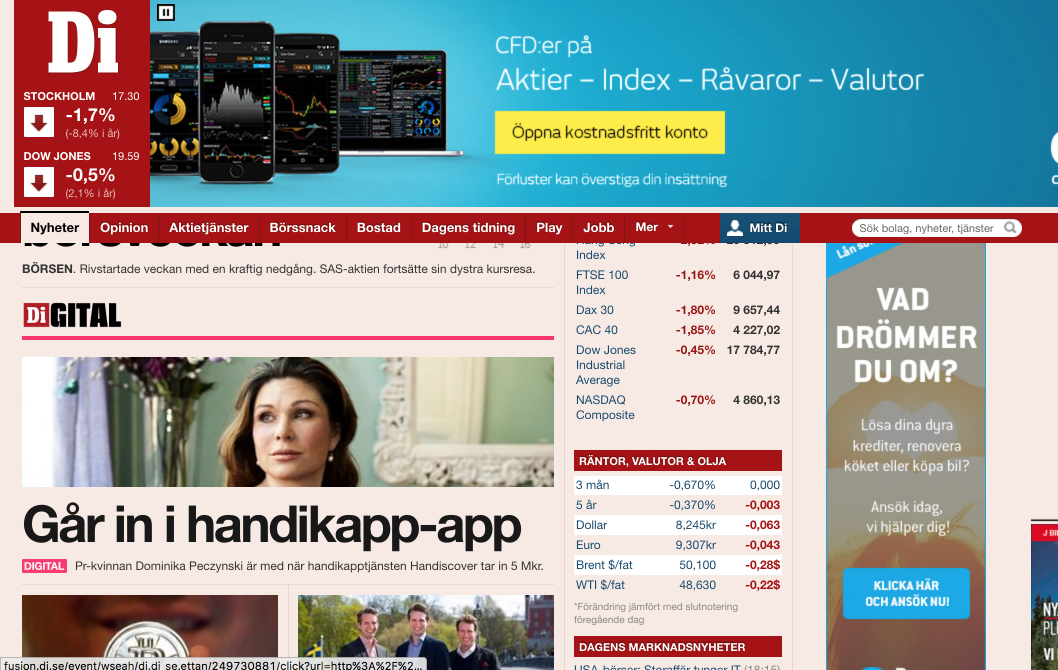 Great to see Handiscover talked about in leading Swedish business papper DI.digital.se
Really proud to have gathered around us a great bunch of experienced investors, entrepreneurs to help build a strong handiscover.
To keep reading become a member.
Already a member? Login
Over 400 pieces of exclusive content
Tips and advice on Accessible Travel