You can walk and can handle going up a few stairs.

Maximum of 15 steps (1 floor up) to reach the accommodation or manoeuvre into it.

You can only handle one step at a time.

The accommodation is quite accessible, can suit wheelchair users.

You need a fully accessible accommodation.

Maximum thresholds of 3 cm (1 inch), suits wheelchair users.
Handiscover wins the Sthlm Tech Meet pitch event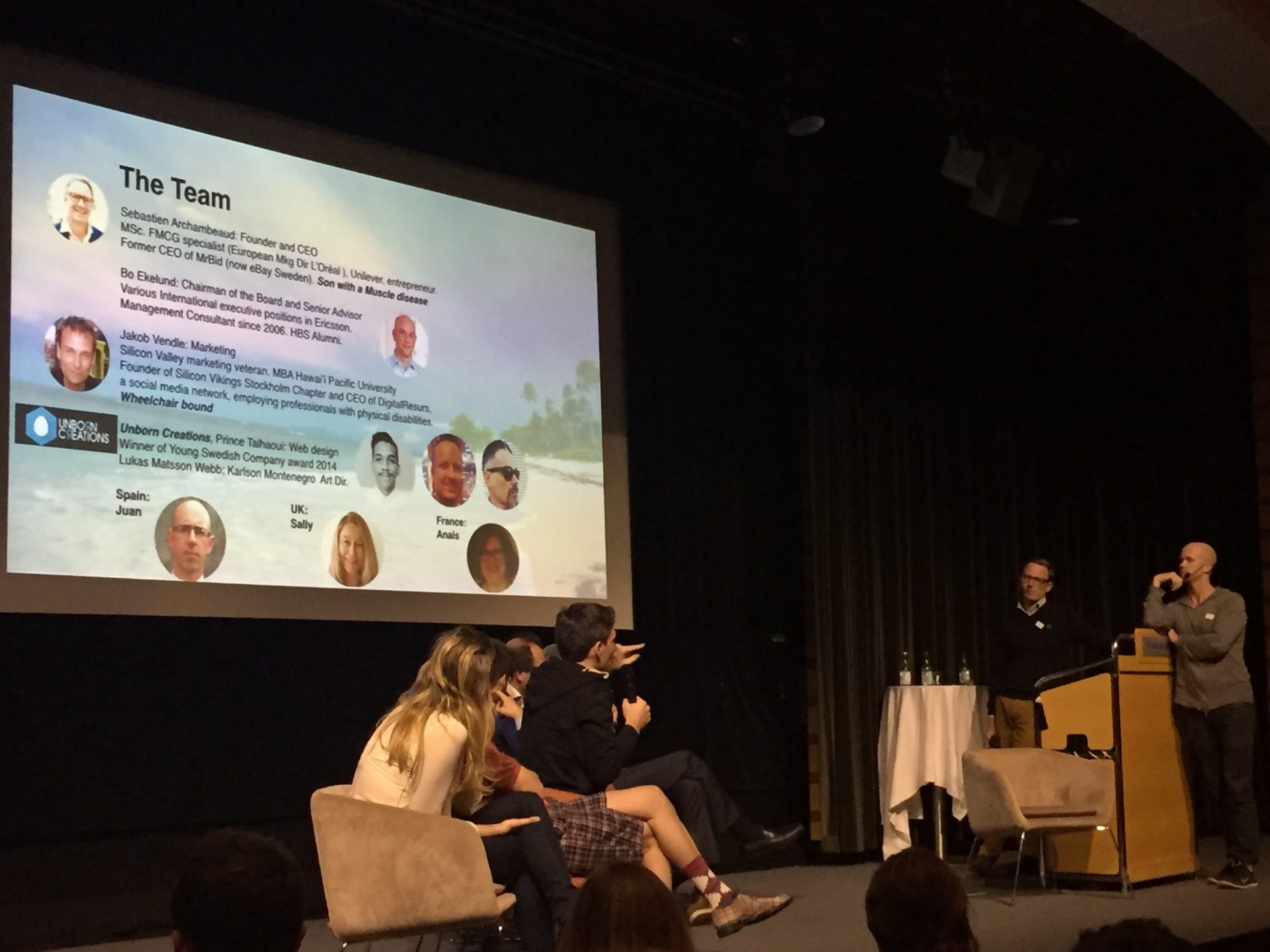 We had the pleasure to pitch at the event – Sthlm Tech Meet Pitch, in front of 400 persons and some top French VCs, ParTech and Daphni (new VC fund). Our friends at PerfectBanner, from Gothenburg were also on stage.
The 5 min pitch turned into a 20 min animated discussions around the business potential of Handiscover, the future of accessible traffic and the sharing economy. And in the end, we WON the pitch event, making lots of good contact afterwards with both media people and potential future business partners.
It was so nice to get some publicity and visibility to potential investors as we are currently raising money to secure our European launch. Let's build the first global community for people with physical disabilities!
To keep reading become a member.
Already a member? Login
Over 400 pieces of exclusive content
Tips and advice on Accessible Travel