You can walk and can handle going up a few stairs.

Maximum of 15 steps (1 floor up) to reach the accommodation or manoeuvre into it.

You can only handle one step at a time.

The accommodation is quite accessible, can suit wheelchair users.

You need a fully accessible accommodation.

Maximum thresholds of 3 cm (1 inch), suits wheelchair users.
HD Behind the Scenes: Alex McNab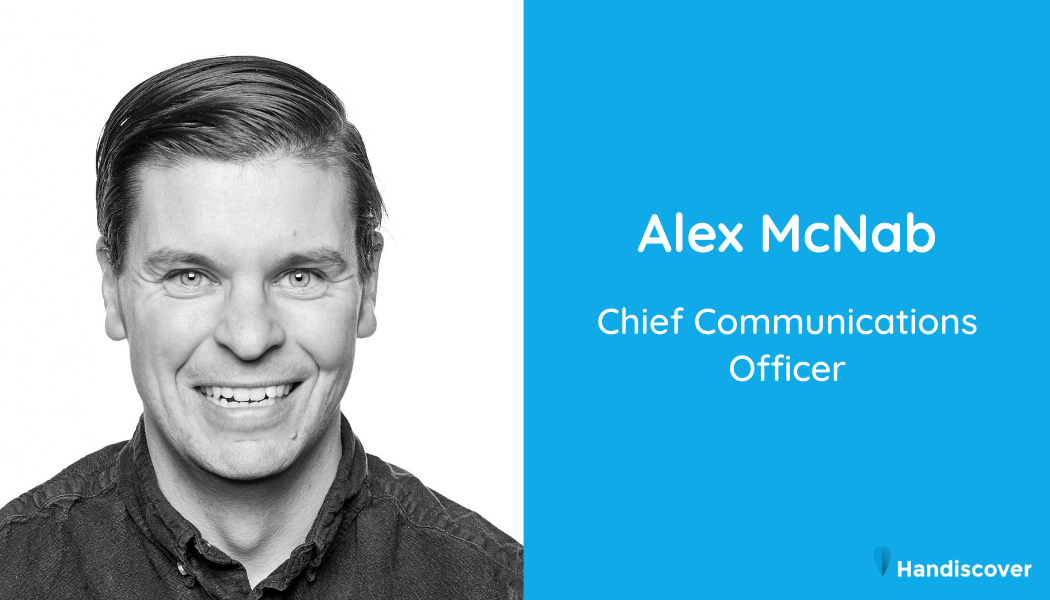 Welcome to HD Behind The Scenes.
Get to know who the Handiscover team is, their background and what it means to be a part of the first accommodation-booking site dedicated to people with accessible needs.
Alex McNab, Chief Communications Officer
Alex joined Handiscover in June 2020 as our first Chief Communications Officer. Alex, originally from the UK but now living in Denmark, has over 15 years of communications and marketing experience and has always enjoyed travelling the world and is excited about being part of a rapidly growing startup.
To use a literary reference, when not working Alex can be found taking care of his 'Family and Other Animals', literally, as he has 2 kids, 6 rabbits, 3 Chickens, a Gerbil and shortly 2 cats. He also enjoys sailing, cooking and Gin & Tonics.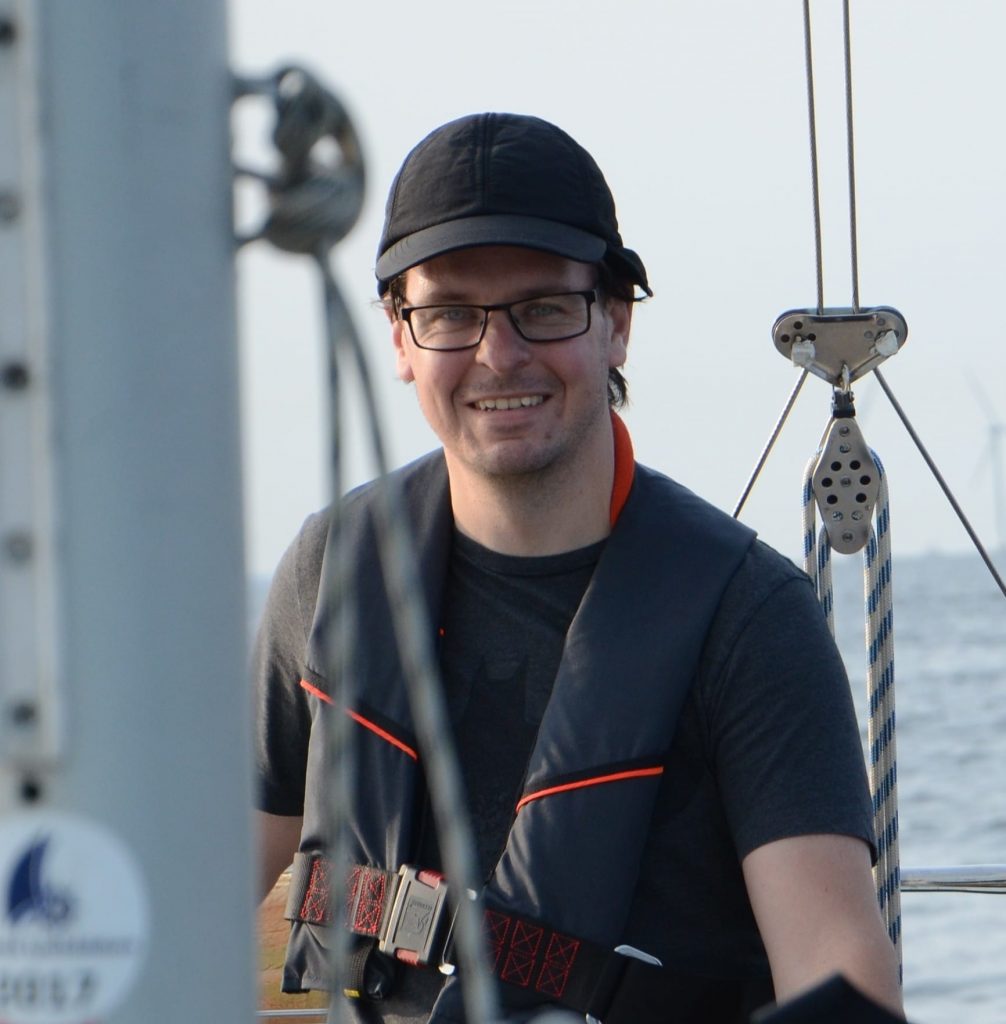 Find out more about what makes Alex tick below:
1. Firstly, where are you from / where did you grow up?
I was born and grew up just outside London, UK in a county called 'Essex'. However In my lifetime I have lived in areas of the UK, China and now Denmark.
2. What did you study / are studying at University / College?
I studied Media at Lincoln University in the UK. It gave me a background in all areas of media and communications including broadcasting and journalism, writing and project management.
3. What attracted you initially to working at Handiscover?
When I found out about Handiscover, I was very impressed with the concept and the execution. Moreover, once I chatted with Sebastien for the first time, his passion for making a real difference for people living with limited mobility was infectious and I was very excited about the opportunity to work for an organisation with such a worthwhile cause and be able to shape how the brand grows and is communicated to a wider audience.
4. What do you hope to learn from the role in Handiscover?
I look forward to learning a lot about the Travel industry, and of course particularly 'inclusive' travel. It is a sector I have not worked extensively in previously but as a keen traveller myself I am excited about working in the industry.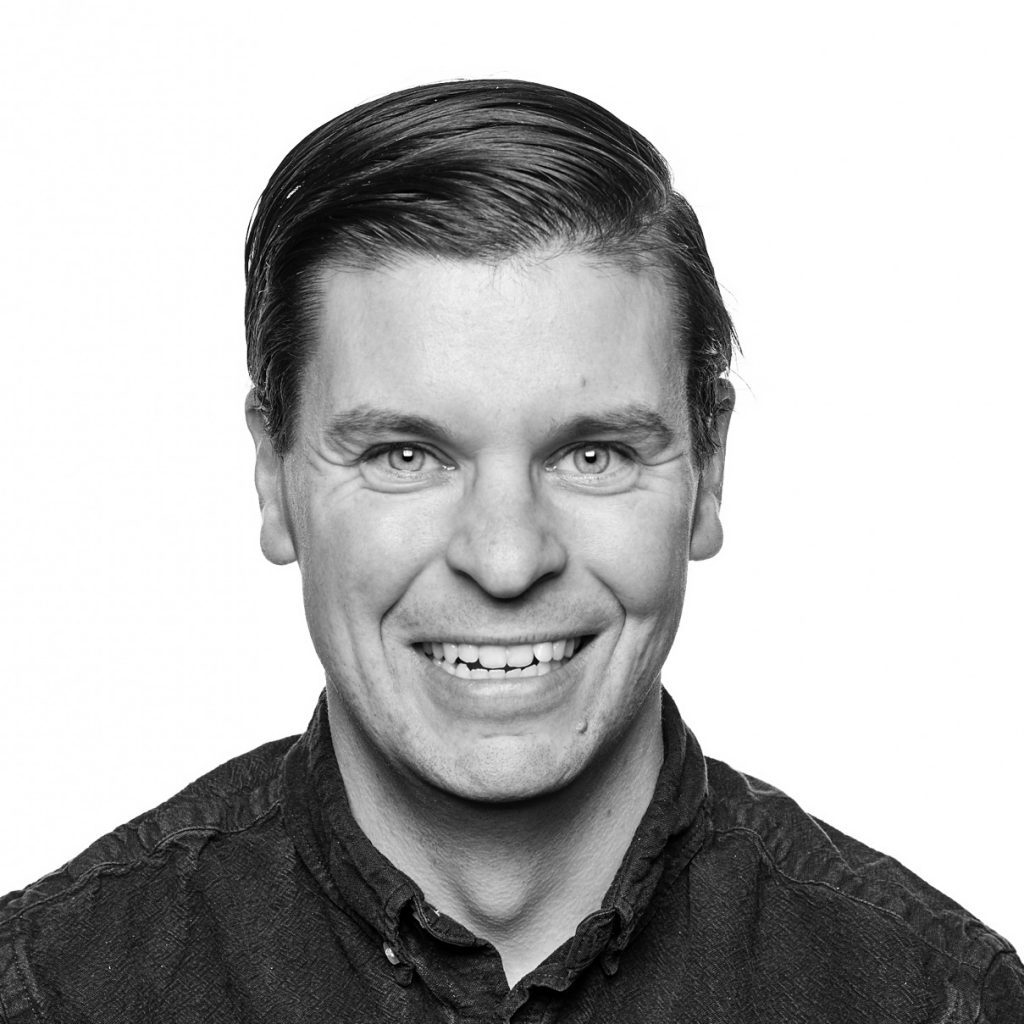 5. What key skill or attribute do you bring to the Handiscover team?
If I could coin a phrase, it would be 'Insightful Passion'. I strive on making real improvements to the way organisations communicate and market themselves, and I look forward to bringing my experience and insight to Handiscover and working with equally passionate colleagues to implement communications programs and strategies that see the company grow and as a result be a truly powerful brand in the inclusive travel sector.
6. What (or who) inspires you?
So many people have inspired me over my career I can't name them all. I gain inspiration from so many sources every day to be honest. However, seeing teams and colleagues succeed and make a real difference either to an organisation's growth, or socially or culturally or even personal development gives purpose to what I do and as a result inspires me to want to go the extra mile and do more.
7. Describe the biggest challenge you've faced, either professionally or personally.
By far, it is managing my two most difficult team members; my now 7yr old daughter and my 4yr old son! It was a huge learning curve for me (Like any new parents!) when I became a father 7 years ago and they have, and still are, definitely my biggest challenge. But I love and thrive on challenges – and again, seeing them both develop, grow and succeed is what inspires me every day to be the best father I can be to them.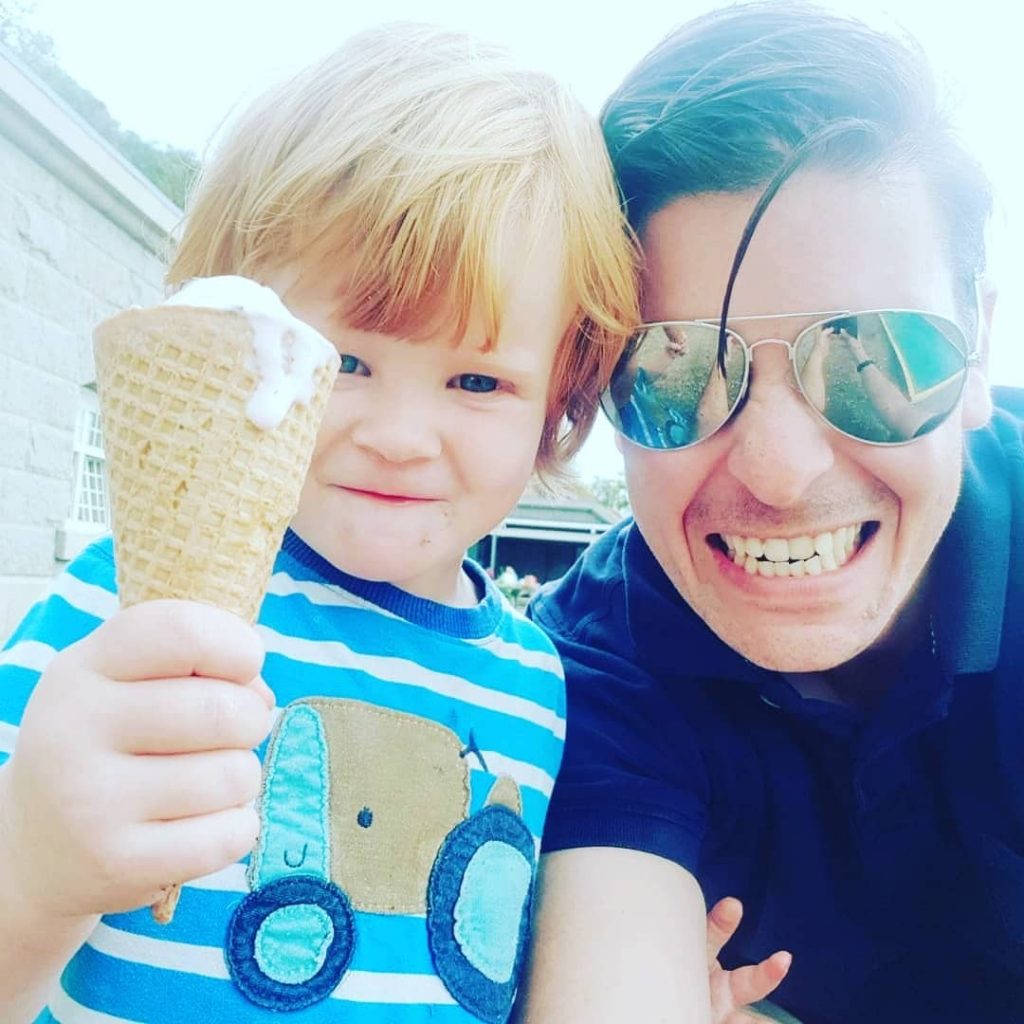 8. Describe the best holiday or destination you have been on/to, or would like to go on/to.
Gosh – I've been so lucky to have been to and experienced lots of places and with many fascinating people it is hard to narrow it down. I think for destinations, I loved Australia or maybe Dubai / Abu Dhabi. However, some of my most memorable 'trips' have been smaller 'holidays' with just the family either within Denmark or Sweden. Now the kids are getting older, travelling with them is a bit easier, and so seeing them happy and relaxed on holiday is one of the best things to experience.
9. If you could learn one new professional skill, what would it be?
I'd love to learn some basic coding, or at least some knowledge behind coding. I know so little about it, yet I believe it is increasingly becoming a skill that so many of the younger generations will either learn, or need to learn.
10. If you could learn one new personal skill (Hobby?), what would it be?
Fluency in at least one additional language. I am more and more competent in Swedish these days, but I really should learn more Danish as well. I would love for one of those to become 'fluent', but that is likely many years away still!
11. If you had to eat one meal everyday for the rest of your life what would it be?
Probably a really good steak! I'd say Steak AND Chips but I have recently been trying to stick to a Keto (Low Carb) diet, so my instinct tells me to lay off the chips and just have lots of great Steak with Bearnaise! I think i'd be happy with that!
Check our more of our Employees' stories:
To keep reading become a member.
Already a member? Login
Over 400 pieces of exclusive content
Tips and advice on Accessible Travel