You can walk and can handle going up a few stairs.

Maximum of 15 steps (1 floor up) to reach the accommodation or manoeuvre into it.

You can only handle one step at a time.

The accommodation is quite accessible, can suit wheelchair users.

You need a fully accessible accommodation.

Maximum thresholds of 3 cm (1 inch), suits wheelchair users.
Travel Destinations
How to Be Spontaneous on a Planned Vacation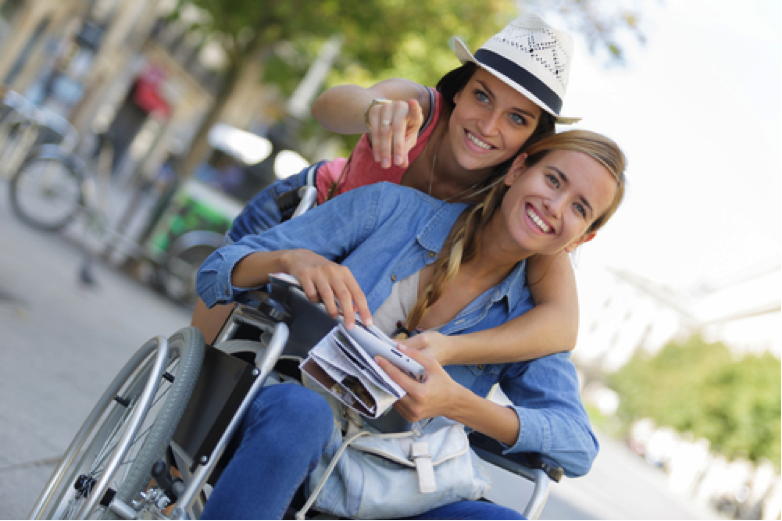 Planning an amazing vacation can feel like a bit of a Catch-22. While you want to get away, forget about responsibilities and relax as much as possible, achieving these "aahhhh" moments takes a fair amount of planning and preparation. Fortunately, it's entirely possible to enjoy a wonderful vacation that is both scheduled and spontaneous. To achieve this harmonious travel balance, check out the following tips:
Write Down your Vacation Goals and Activities
Prior to leaving, sit down with your family members or other travel companions and jot down everything you are hoping to do during the trip. You might want to visit a national monument and your kids might want to spend hours at the hotel pool. Seeing everyone's thoughts in black and white will help you to budget your travel time, at least to a point.
Learn About Where You Are Headed
While you might think you know everything about your destination, including activities and must-see spots, you may be missing out on some great nuggets of info. As Cheatsheet suggests, spend some time researching your vacation spot; look to see what the weather is usually like during that time of year, and if any particular equipment is easy to rent or should be brought from home.
Use your Smartphone as a Travel Planning Companion
In order to organize your itinerary and accommodations ahead of your departure — and be sure you don't miss a flight or forget which hotel are you going to next — download a handy app like TripIt. As you book your flights, rental cars, hotels and restaurant reservations, forward all of the confirmation emails to the app; TripIt will take this jumble of emails and transform it into a master itinerary that is easy to use. Once you are at your destination, you can look up your itinerary from anywhere, even if your phone is offline. Your smartphone can also be used as a research tool to look up local attractions, call the local scuba shop to register for lessons or send fun selfies to your friends and family back home. Just be sure your smartphone has what it takes to work abroad. For example, T-Mobile offers great international plans like the T-Mobile One option that will ensure that you can call, text and email when traveling out of the country. To avoid having to pay a large travel phone bill when you return, consider using a prepaid SIM card, which is also available through T-Mobile. Simply swap out your usual SIM card for the country/area-specific one. The pay-as-you-go SIM cards will allow you to budget your money and phone usage while still allowing you to use your phone during your vacation.
Plan Unplanned Days
Yes, you read that correctly — in order to have plenty of time for spontaneous fun on your vacation, schedule at least a couple of days where you have nothing planned. This free time will let you explore your destination and discover great adventures, or simply allow you to recharge your batteries with a day spent by the pool or on the beach. Also, on those days when you have plenty of activities scheduled, resist the urge to plan things back to back. Perhaps the museum will have longer lines than you thought in the morning, so allow a couple of hours breathing room between seeing priceless artwork and heading out on a boat tour in the afternoon.
To keep reading become a member.
Already a member? Login
Over 400 pieces of exclusive content
Tips and advice on Accessible Travel