You can walk and can handle going up a few stairs.

Maximum of 15 steps (1 floor up) to reach the accommodation or manoeuvre into it.

You can only handle one step at a time.

The accommodation is quite accessible, can suit wheelchair users.

You need a fully accessible accommodation.

Maximum thresholds of 3 cm (1 inch), suits wheelchair users.
How to Prepare for Travel During Covid-19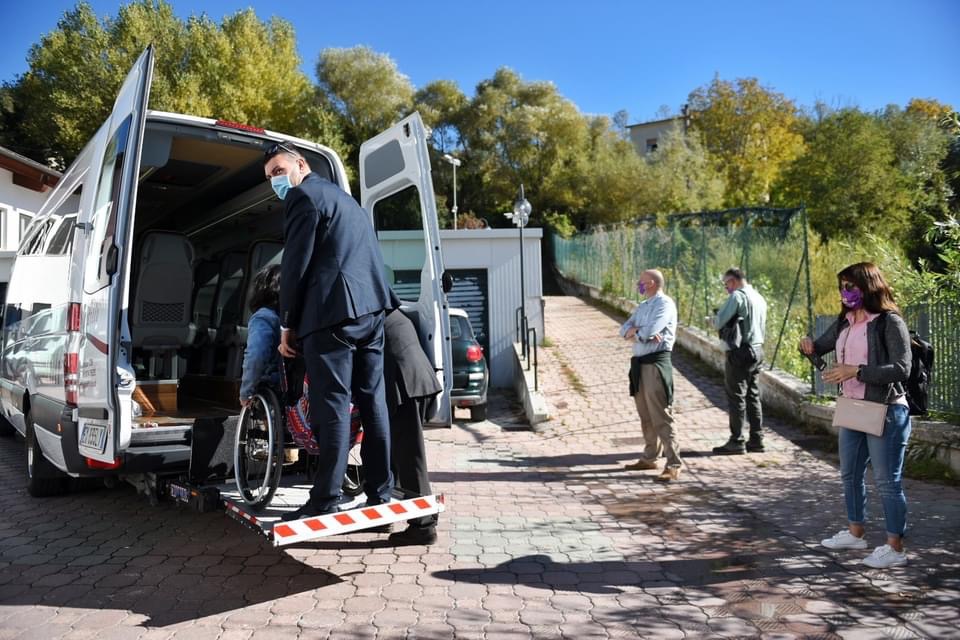 Life during COVID-19 hasn't been very travel-inclusive, but now states and countries have safety protocols in place, making travel somewhat possible again. Travel can be done safely during COVID-19 with the below five categories covered. How to prepare for travel during COVID-19 requires research, supplies, planning, and awareness, which all takes a bit more time than you used to need for travel, but it is all well worth it to have a smooth trip no matter where you're headed.
1. Be aware of the current guidelines
The first step to preparing for travel during COVID-19 is to be aware of the current guidelines for three areas: your home, your destination, and while travelling. Understanding the guidelines in each area will help you see how your trip will flow and any adjustments you'll need to make from the start to your destination and returning home.
Being aware of the current guidelines at home, your starting point, should be easy as you will probably already know what's going on in your town. Knowing these guidelines will give you a baseline and what to expect while you travel. It also tells you how you should be approaching COVID-19 while you prep for your trip, such as shopping for items you may need before you leave.
It's also important to be aware of the current guidelines at your destination. These guidelines may be different from how COVID-19 is being handled at home and may require you to adjust your approach on mask wearing as well as physical distancing when you arrive.
The last area to be aware of guidelines is the travel restrictions that may be in place per the CDC website. This is generally discussing if there is a mandatory quarantine, which may be dependent on your destination, as well as how the CDC feels travel should be approached at the time of your trip. These guidelines typically highlight when and where a mask should be worn, if outdoor or indoor gatherings are permitted, and specific information on flights and airports.
2. Pack the proper supplies
Preparing for travel during COVID-19 goes beyond your usual trip packing and requires you to bring a few new items along for the trek. In addition to packing your usual clothing, toiletries, and electronics, you'll also need to bring a few personal protective items to keep you safe. These items will be needed no matter your mode of transportation, driving or flying, as mask wearing and hand washing is a new standard in this COVID-19 world.
Masks are the big item you'll need to pack for your trip, both during your travel time and while you're away. It's a good idea to pack at least two masks for every day of your trip, including travel days. Keep in mind that cloth masks will need to be laundered after a standard wear and that paper masks will need to be changed as well. Be sure to use masks that are comfortable enough to wear for a few hours at a time. Cloth masks may be more comfortable, but will require a wash after a day's wearing, while paper may be easier to put on and can be more compact to fit in a suitcase.
Hand sanitiser is also a must for COVID-19 travel, as it's the easiest way to wash your hands while on the go. Washing your hands for at least 20 seconds with soap and water is the best way to kill the virus, but hand sanitiser is a good secondary option while traveling. It's important to make sure your hand sanitiser, whether it's a spray or a gel, is at least 60% ethanol. This is to ensure that the formula can kill the virus. Most hand sanitisers currently on the market have this formulation, but it can't hurt to double check before you leave.
The last personal protective item you may want to bring on your trip is sanitising wipes, as these are great for both travel days and lodging at the destination. These wipes can be great to wipe down surfaces, such as airline tray tables and arm rests, as well as rental car steering wheels, gas pumps, and tables in a hotel room. Wipes are not a necessity, but they can be very useful if you'd like the option to clean a surface before you eat or work.
3. Plan restroom stops
This category may seem odd, but even something as simple as a restroom stop now requires a few more steps. No matter your mode of transportation, driving or flying, you'll want to consider how you're going to handle a restroom stop, from how often you'll stop, what the steps will include, to how will you stay distant while inside as well as how will you sanitise during and after your stop. This is a category to plan ahead for because many people may choose to drive as a way to avoid coming into contact with strangers, and restroom stops are one of the only places you can't avoid this contact.
4. Consider your strategy for meals
Another area that needs some preparation is your strategy for meals. You need to consider where you're going to eat, such as bringing a meal to your lodging or vehicle, or if you feel comfortable eating in public under the local guidelines. Some options to reduce your contact would be to pack snacks or meals depending on how you're traveling, staying distant, and choosing to eat outdoors if possible. Remember that dining involves removing your mask, which is why this is an area to consider and to choose dining options that you feel comfortable with.
5. Be aware of the current guidelines on returning home from your trip
Lastly, just like you needed to be aware of the travel guidelines and any new guidelines at your destination, you also need to be aware of the guidelines on returning home from your trip. Depending on where you went and for how long, you may be required to quarantine once you arrive home and may need to be tested for COVID-19.
This is an important detail to consider before you travel, as you may need to plan out the two weeks after your trip given the guidelines.
Traveling during COVID-19 is possible and can be done safely with the right approach, research, and preparation. It's important to follow the guidelines and maintain proper protection, as well as distancing throughout your trip.
About the Author:
Cory Lee is a wheelchair user, travel addict, and accessible travel writer. On his blog, Curb Free with Cory Lee, he hopes to inspire others to roll out of their comfort zones and see all the beauty our world has to offer.
To keep reading become a member.
Already a member? Login
Over 400 pieces of exclusive content
Tips and advice on Accessible Travel