You can walk and can handle going up a few stairs.

Maximum of 15 steps (1 floor up) to reach the accommodation or manoeuvre into it.

You can only handle one step at a time.

The accommodation is quite accessible, can suit wheelchair users.

You need a fully accessible accommodation.

Maximum thresholds of 3 cm (1 inch), suits wheelchair users.
Podcast
Improving the Accessible Travel Industry | Access All Areas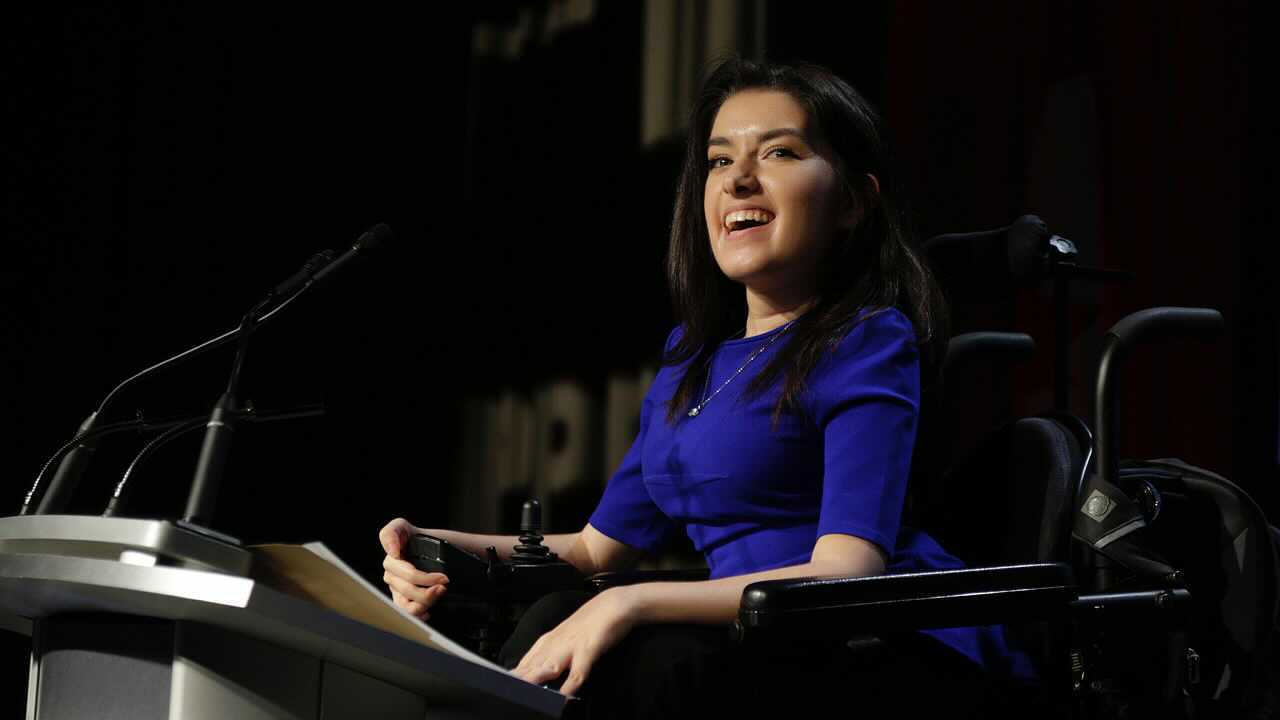 In this episode of Access All Areas, Cory spoke to Maayan Ziv about improving the accessible travel industry, how she launched her company Access Now and her travel experiences around the world.
You can watch the full video below and previous discussions on our Facebook page and YouTube channel. Follow us on Facebook and Subscribe to our Youtube Channel for new episodes live-streamed every two weeks.
Below is the transcript of Cory's discussion with Maayan about Improving the Accessible Travel Industry.
Cory: Can you please tell everyone about who you are and what your disability is?
Maayan: Yeah, sure. My name is Maayan Ziv, and I'm based in Toronto, Canada. I was born with my disability, I have a type of muscular dystrophy. Cory, you might know it. It's called FMA. I have used a wheelchair throughout my whole life.
Cory: Awesome. We all know that travelling as a wheelchair user is certainly challenging at times. So what inspires you to travel? And when did you start travelling as a wheelchair user?
Maayan: I think my first travel memories were when I was really young. Half of my family lives in Israel. And so we would travel pretty much every summer. We would get out of school and then the next day, our bags were packed and we were in Israel for the entire summer. My early travel memories were definitely the long plane rides, the colouring books, and spending some time in Israel every summer for sure.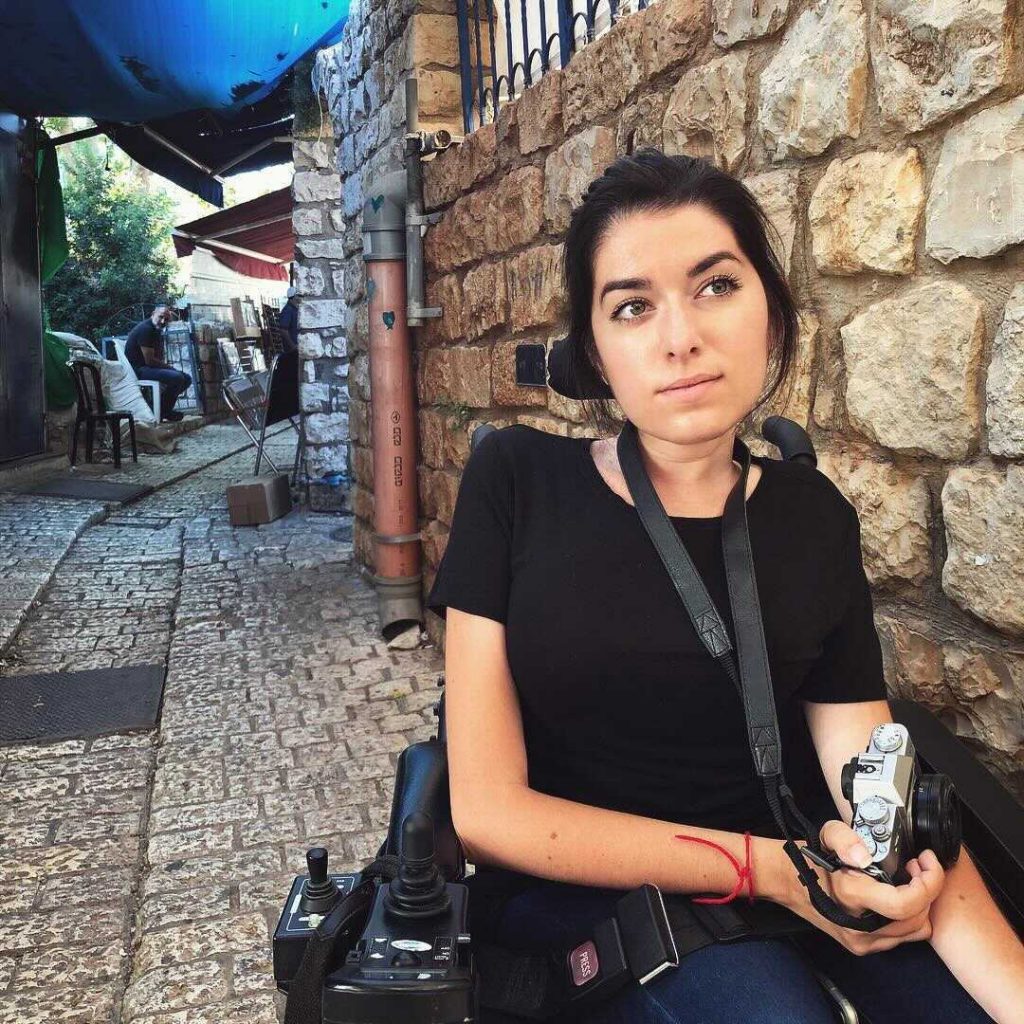 Cory: I've been to Israel twice now. It's one of my favourite places in the world, and surprisingly, really accessible. Have you also found that some places where maybe you would least expect there to be really good accessibility, they're sometimes the best? For me, it's always those hidden gems that I'm such a fan of.
Maayan: That's so interesting. Yeah, I've heard similar things about places in Mexico where they're randomly accessible, but maybe people don't even expect it. Definitely, there are lots of places in Israel that are accessible. And definitely, a place that you could get around and do everything you need without too much hassle. It wasn't like that when I was really young. I remember it was a lot more challenging. Actually, that picture that you showed, it's in the north. And it's in this tiny little village, and actually was one of the most challenging places to get to it. Definitely not an accessible area. But we just made it work we like if you can't even really tell, but there's actually a really significant step there in the middle. That little kind of pathway is like a deeper ledge. So my chair would just fit in and we had to do all these creative things to help me get around. But it was really worth it.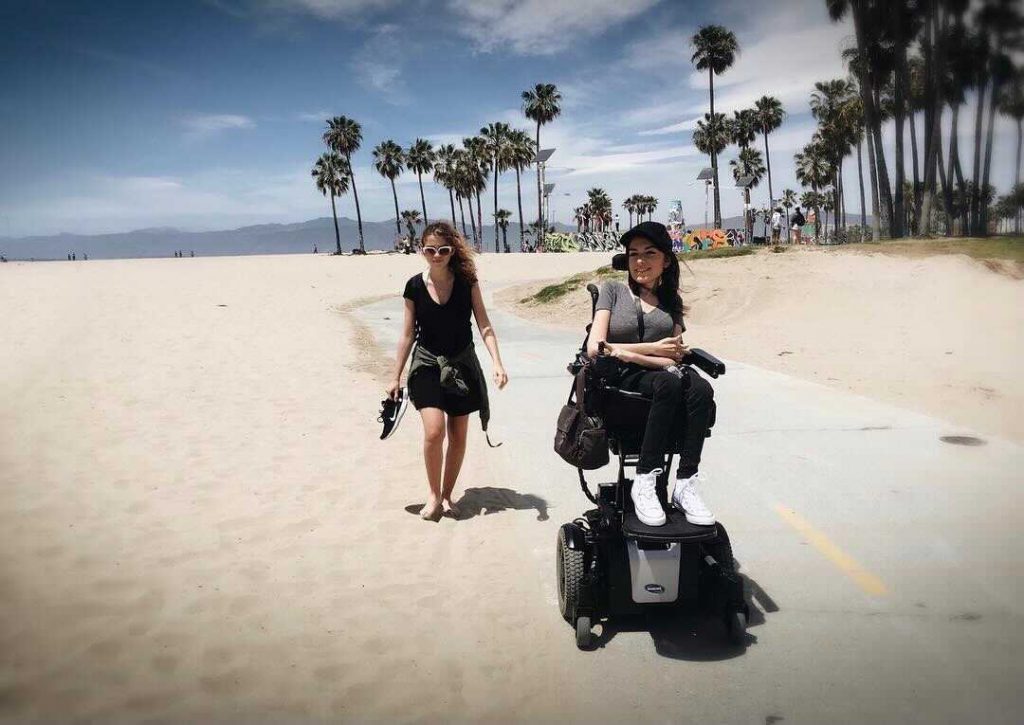 Cory: I think if you're going to be travelling with a disability, you've got to be willing to be creative and figure it out as you go. What challenges have you had when it comes to travelling in a wheelchair? And what steps do you think we can take in improving the accessible travel industry? What can they do better?
Maayan: There are lots of challenges. I think you have to be flexible and you have to also be okay with things not going your way. I have some friends who are really precise about their travel plans. They book every single part of their trip. For me, when I want to be able to do something or get somewhere at a certain time, it takes longer or I can't find transportation.
There are constant things that come up when you travel with a disability or specifically when you travel with a power wheelchair, that is definitely challenging and really frustrating. In terms of improving the accessible travel industry, I think one of the biggest things is that a lot of the travel industry has been designed for a specific type of traveller. Now there are niche groups that people are building the tourism industry around, but we're not really that often thinking about disability. Why is it such a hassle to go to an airport? It's almost impossible, and it really doesn't have to be if there's a system designed by and for people with disabilities.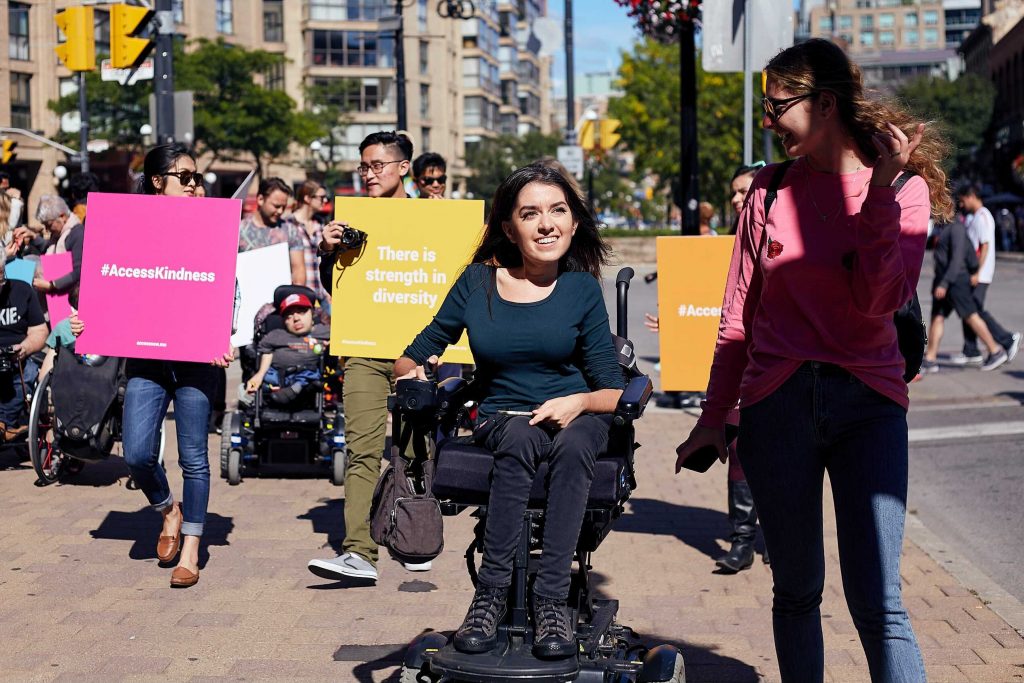 Cory: From dealing with the challenges of travel and taking steps in Improving the accessible travel industry, I think this a good segue into why you started your company. Can you please tell us all about Access Now?
Maayan: Access Now started with me just being frustrated. And trying to go places and not know if they were accessible until I got there. Even if I did research, I would show up and find that the answers are not true. I remember this one time, in New York, I did all my due diligence, I called, I checked online. It was a little boutique hotel, and I got there, and they had told me that they have a ramp, and they do have a ramp, but it's a delivery ramp. That's really meant for little carts, and I couldn't even get in. I couldn't even stay there. I had a whole trip planned, and I'm literally wandering through the streets trying to find a place to stay.
Those experiences are not fair. No one should have to deal with that. Experiences like that are really what led me to want a platform that would just give me answers, just simple things. For example, I want to know if they have an accessible washroom. Or an accessible, whatever I'm looking for. So Access Now is a platform that's really about sharing information about the accessibility of places all around the world. We do it through people contributing reviews, and companies contributing their locations, and we've got some really cool technology that looks online for clues about accessibility. At the end of the day, it's really just about giving people answers to live their lives and discover amazing things and go places.
Listen to the podcast to hear the rest of Cory's interview with Maayan about Improving the Accessible Travel Industry.
Check out more episodes of Access All Areas!
To keep reading become a member.
Already a member? Login
Over 400 pieces of exclusive content
Tips and advice on Accessible Travel