You can walk and can handle going up a few stairs.

Maximum of 15 steps (1 floor up) to reach the accommodation or manoeuvre into it.

You can only handle one step at a time.

The accommodation is quite accessible, can suit wheelchair users.

You need a fully accessible accommodation.

Maximum thresholds of 3 cm (1 inch), suits wheelchair users.
Podcast
Martyn Sibley: Disability Influencer, Entrepreneur and Travel Addict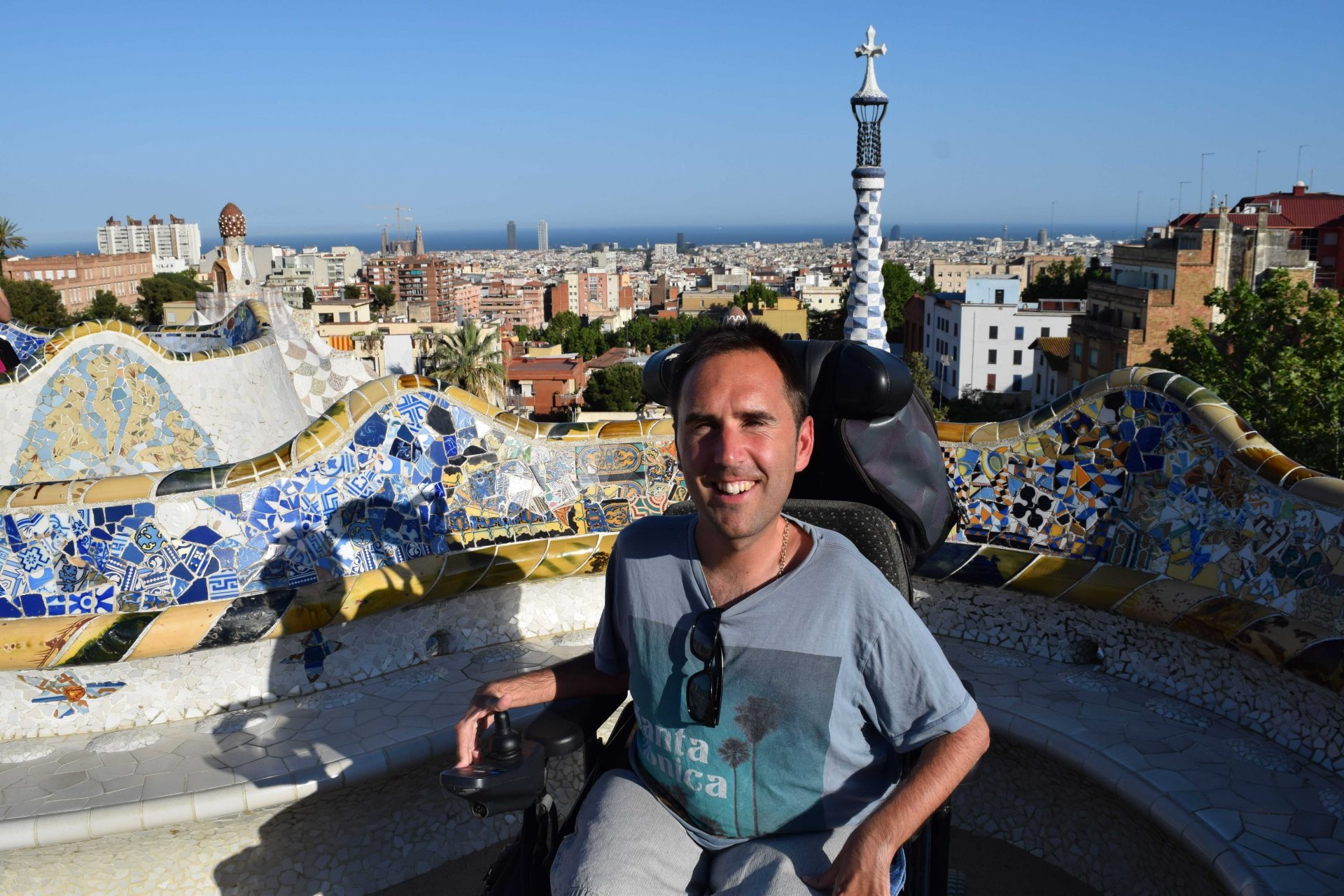 Martyn envisions a world without barriers, prejudice or discrimination
Since broadcasting our first Facebook Live, we have focused on some amazing destinations around the world. However, this time Cory spoke to disability influencer, entrepreneur and travel addict, Martyn Sibley, about his businesses and his incredible travels around the world as a powered wheelchair user.
You can watch the full video below and previous discussions on our Facebook page and YouTube channel. Follow us on Facebook for new episodes every two weeks.
Read the transcript of Cory's discussion with Martyn below.
Cory Lee: You're the ultimate entrepreneur, it seems like you have your hand in a lot of different baskets. Can you tell us about the businesses that you run and what you're doing at the moment?
Martyn Sibley: First of all, I'm a wheelchair user, my disability is Spinal Muscular Atrophy. At University I did Economics and a Masters in Marketing. I got my first job in a disability NGO, where I got a lot of grounding around disability rights and inclusion. I discovered social media and from there I started blogging.
It's such a powerful tool, to give a voice to disabled people and to get the word out about the needs and wants of the disability community. This then led me to start looking at the business side of disability. I co-founded Disability Horizons magazine which is still running. I co-founded Accomable which was acquired by Airbnb. I also co-founded a specialist disability marketing agency called Purple Goat.
Cory Lee: I've been a big fan of Disability Horizons. It was probably the first online outlet that I did a guest post for. It's great to talk today and delve more into it and to find out what inspired you to start those businesses. Do you think growing up with a disability inspired you to work harder and achieve more?
Martyn Sibley: I often think about what I would be doing if I didn't have a disability. It's tough to say precisely how things would've played out, but it has definitely created opportunities and life experiences that I wouldn't have gained otherwise. I've used a wheelchair since the age of 3 and there were difficulties around getting into school, socialising with friends and all these barriers that I talk about, whether its environmental barriers or social barriers of attitudes and perceptions of disability.
The way the disability narrative has been created and framed over decades, I think it's fair to say that parts of the world view disability in a sympathetic and some times patronising way. I think in the end the best way to get on in life is to put your head down, work hard and the results and achievements will speak for themselves. I think you need to let your actions do the talking.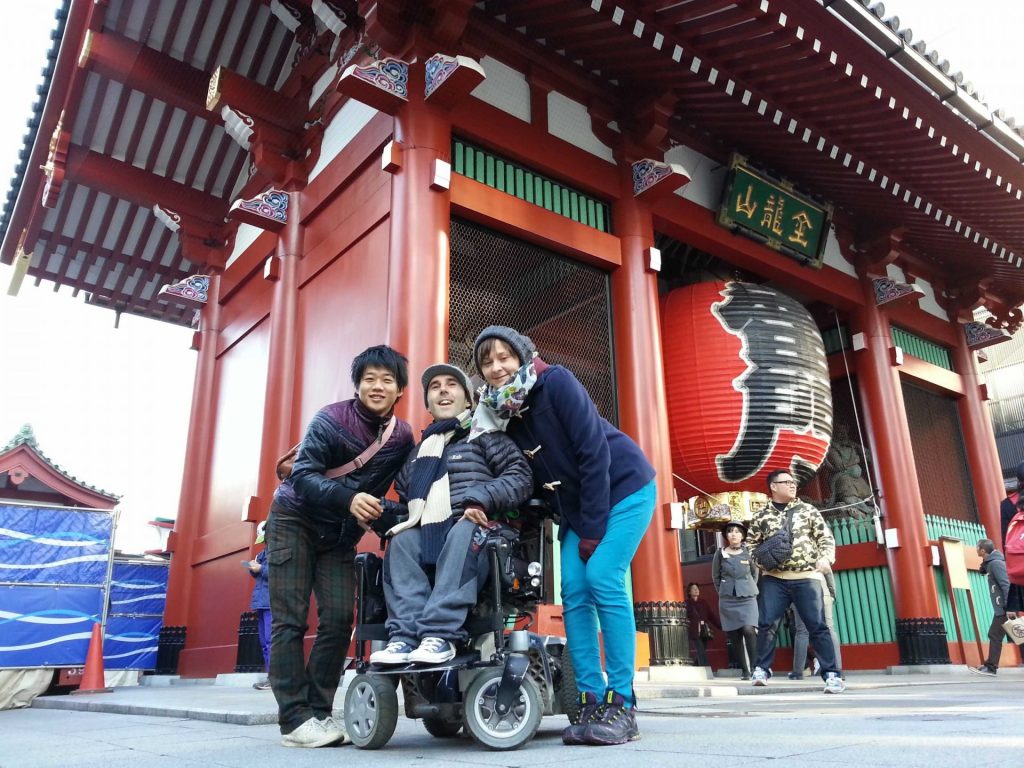 Cory Lee: That's also one of the reasons I started Curb Free with Cory Lee. I kept going to job interviews and getting turned down. I was told by one interviewer that I wouldn't be able to do that job because it would involve some travelling. So I started an entire website devoted to travel as a wheelchair user. I think there are a lot of benefits to living with a disability, growing up with a disability and what that entails. What do you think are the benefits of having a disability?
Martyn Sibley: Challenges, adversity and obstacles can push us to go out and do amazing things. Regardless of whether you have a disability or not, all people have these moments in life. In our situation, you can either become a victim or you can say 'screw you' and prove others wrong. When those moments happen, for example, becoming disabled, it's horrible and you can't immediately see the positives that can come of it. But as you continue through life, you can eventually look back and realise that you have overcome some really difficult obstacles which ultimately helped build my character. You could say that disability is a teacher, and if we take life obstacles as lessons and funnel that for positivity, we end up giving a lot back to society and have a happy and fulfilled life as an individual as well.
Cory Lee: Our mutual friend Sanna (from our Helsinki Facebook Live conversation) is watching. You've been to Finland right?
Martyn Sibley: Well, I'd randomly met Sanna on a beach in Tenerife. I just went up to her and asked her how she was finding Tenerife and we found out that we both had SMA. So then we met again in Helsinki and we spent a couple of lovely days in the city together. We also went out and did Husky dog sledding in minus 30-degree temperatures.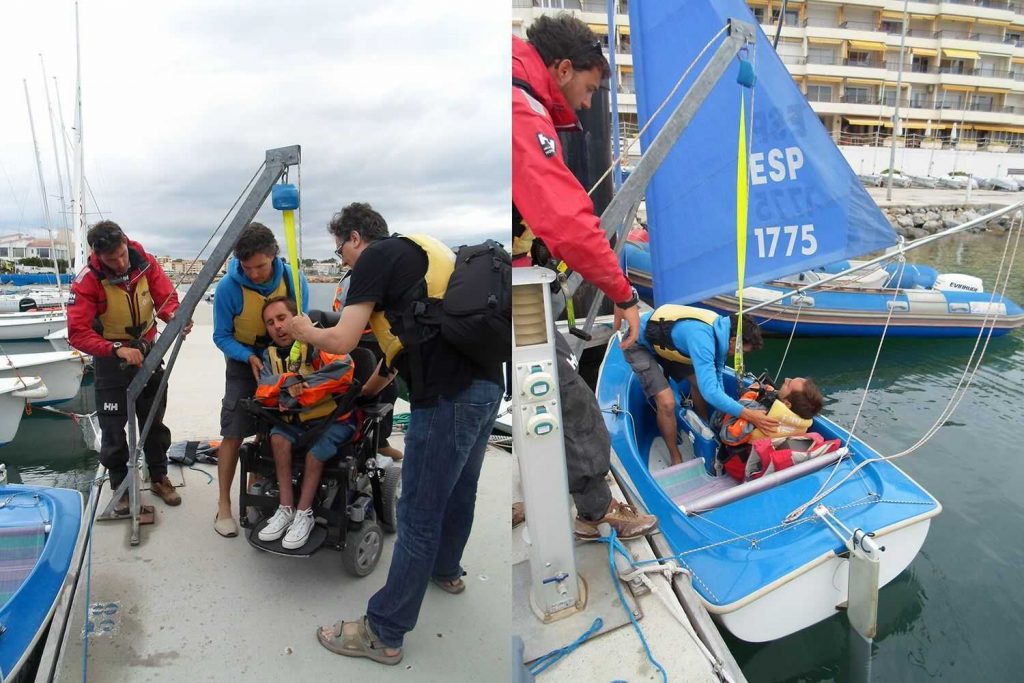 CL: I went to Finland about a year after you guys. I've been with Sanna twice in Finland and it is one of my favourite places. We should all plan a trip and go there together!
On your website, it says that your vision is to live in a world without barriers, prejudice or discrimination. What steps do you think that both able-bodied and disabled people can do to help achieve that goal and make the world more inclusive?
MS: Great question. Since I launched Purple Goat, of which our client base is predominantly non-disabled people, I've learnt that the majority of non-disabled people aren't trying to be negative toward disability. It's more unawareness and ignorance towards disability. There is a lot of fear from people, they don't want to say the wrong word to a disabled person, they don't want to try and do something accessible for fear of getting it wrong.
There is more awareness now, but there is also a lot of fear. That's not just businesses, that's everyday people that don't have that engagement with disability. Therefore, it is about educating, innovating and creating solutions, but from a place of calmness and kindness rather than being rowdy and angry. However, from the other side, where we've spent our lives in a world that hasn't been designed or equipped for our needs, it's understandable that we get frustrated, impatient and angry. It's about us having the confidence to point out the problems as well as providing solutions.
CL: I always say that you have to have a positive attitude, especially when you're travelling with a disability because something is going to go wrong. If you can approach that with positivity, and be confident that the problem is going to get resolved, you'll have a better trip overall. Accessibility can mean so many different things to different people. I think what businesses need to realise is that there is not a one-term solution for the word 'accessible'.
I know you're a really big traveller, you've taken some remarkable journeys to a variety of places. What are some of your favourite experiences?
MS: I travelled a lot with my family as a child and they did all the research and problem solving for me. Then, when I was at university, I did my first solo trip to Australia. I just wanted to go to the other side of the world experience something completely different on my own. It took a lot of planning, research, budgeting and two very long flights! It was exhausting and exhilarating. I was very nervous about the many things that could've gone wrong but equally inspired by the people, the places and all the other aspects of travelling.
Another favourite was California, it was wild, we had long rides in an adapted car between San Francisco and Vegas and then to Los Angeles. Barcelona is also another favourite destination as it is a place I can get to quickly from England. It's a lot warmer and sunnier, which I love. The city itself is also very accessible.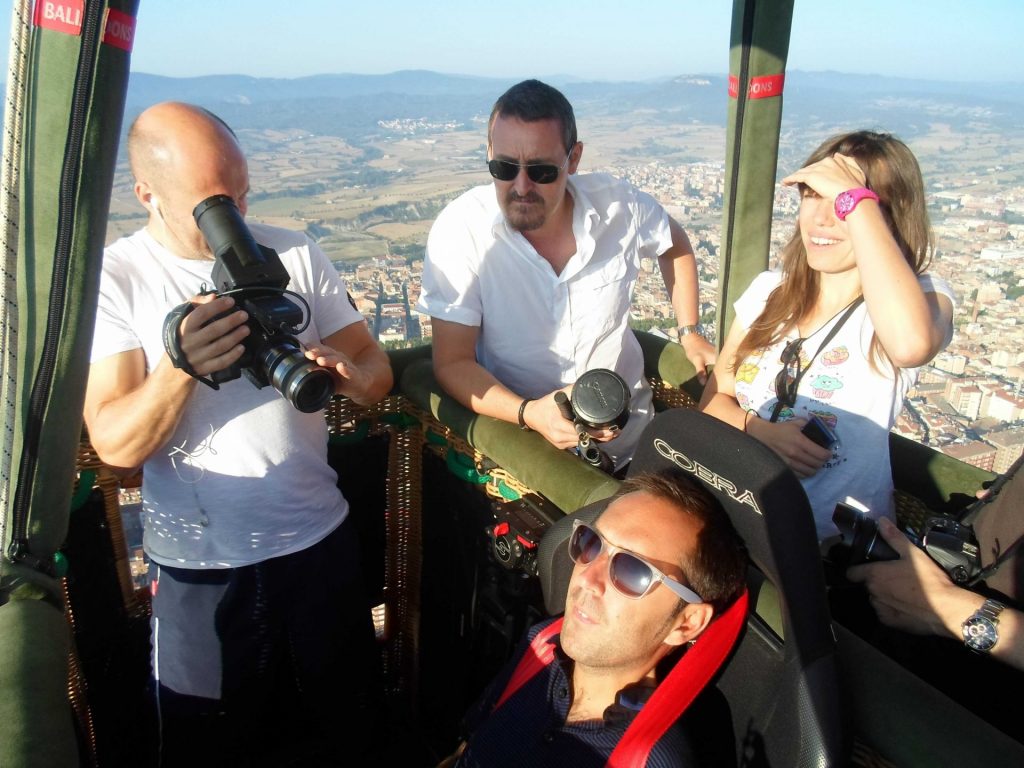 CL: Are there any experiences that you've had while travelling that stand out to you as not so great and how did you deal with those challenges?
MS: Developed countries are generally more accessible. In developing countries, for example, in parts of South America, Asia and Africa, there is less economic ability to invest in infrastructure, therefore there is less accessibility.
When I was in Aviles, Spain there were no accessibility taxis or anything like that. But we took a trip up to the mountains and I ended up getting lifted up in my wheelchair into a hippie van that ran on vegetable oil. It's just an example of a place not being very accessible, but somehow we found a solution and made the most of the situation. To have these positive experiences, you have to be willing to get out of your comfort zone and trust people that you haven't met before.
CL: When you're travelling, you really need to depend on other people a lot and really put your trust in them.
Once this pandemic is over, what is at the top of your bucket list when it comes to travelling?
MS: Brazil and Argentina are countries I'd really love to go to. South Africa is also one I'd love to visit and go on a safari! India is also a place I've always wanted to go to.
CL: We have a question here: 'How many caregivers do you travel with?'
MS: In Australia, there were two with me. That was because the trip was so long as well as the flight. I need assistance during the night to turn over. It would have been too much for just one. However, generally, it is usually just one person accompanying me.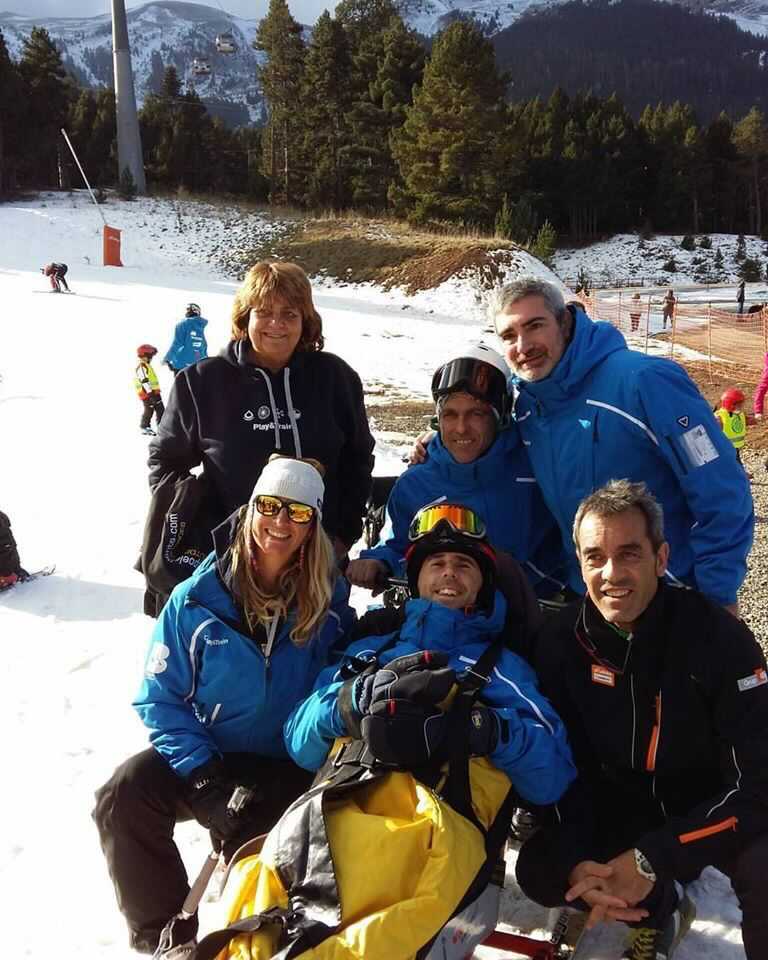 CL: Can you tell us about your more adventurous activities and how they were adapted?
MS: I feel like travelling as a wheelchair user is adventurous in itself. Getting lifted onto a plane is both thrilling and anxiety-provoking. I did one trip to Catalonia, where, for three or four days, it was just one crazy adventure after another, which included snorkelling and hot air ballooning.
I once did a talk in Barcelona and someone from the audience asked me what activity I'd like to do next and I said that I'd always wanted to go adaptive skiing. Right after the event, a man named Javier came up to me and said that there would be a taxi to pick me up in the morning and we're going to take you adaptive skiing. I've also been adaptive tree climbing in the UK. There was a centre for all different kinds of adapted activities. No matter if it takes some adaptive equipment, there is always a way to make these sorts of adventurous activities happen.
CL: What is your top tip for travellers with a disability?
MS: I would say that you should go for the thing that you've always dreamt of doing.
CL: Can you tell us about your book 'Everything is Possible' and where can we find it?
MS: After doing all of the blogging and press trips, I decided to put all of those experiences into a book. It breaks down different trips and adventures. Including a lot of photos, it basically shares the highs and lows of my travels. It's available on Amazon, that's the main place people can purchase it.
CL: Have you got anything else you'd like to share?
MS: I just want to say that it's a weird time right now due to the pandemic and to everyone stuck at home that may be experiencing some mental health issues, as a result, use this time to dream about all those places that you want to visit and all of the activities you want to do. Start researching and planning for that next trip now.
CL: Thanks so much for taking the time to talk to me today!
MS: An absolute pleasure and good luck with everything!
Read some more of our content about accessibility!
To keep reading become a member.
Already a member? Login
Over 400 pieces of exclusive content
Tips and advice on Accessible Travel