You can walk and can handle going up a few stairs.

Maximum of 15 steps (1 floor up) to reach the accommodation or manoeuvre into it.

You can only handle one step at a time.

The accommodation is quite accessible, can suit wheelchair users.

You need a fully accessible accommodation.

Maximum thresholds of 3 cm (1 inch), suits wheelchair users.
Meet Swedish community: Our Normal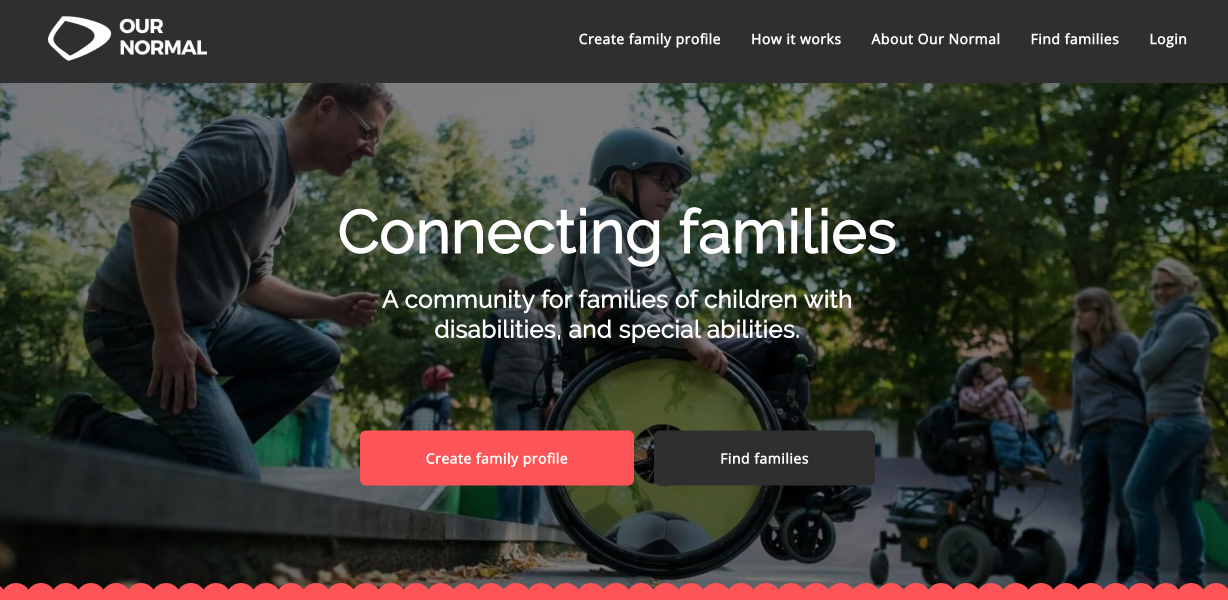 A meeting place for families with children with a disability and special abilities
Our Normal
Our friends at Swedish OurNormal are just launching their website, a meeting place for families with children with a disability and their own ability.
You can find other families who are just like you. Or maybe completely different from you? You share at least one common interest: to know and share experiences with other families.
About Our Normal:
Our Normal is run by parents who themselves have children with a disability, special needs and abilities. They feel a need to easily find and contact other families.
The work is driven by the non-profit Familjevänner, Gothenburg (Sweden).
Read more about us here.
How it works:
The service is open to all families with children who have some kind of function variation. Each family's needs are individual, therefore, every contact you also take individual.
All met with respect and all information is open only to other registered members. You can read more about how the service works here.
To keep reading become a member.
Already a member? Login
Over 400 pieces of exclusive content
Tips and advice on Accessible Travel