You can walk and can handle going up a few stairs.

Maximum of 15 steps (1 floor up) to reach the accommodation or manoeuvre into it.

You can only handle one step at a time.

The accommodation is quite accessible, can suit wheelchair users.

You need a fully accessible accommodation.

Maximum thresholds of 3 cm (1 inch), suits wheelchair users.
Nordic Impact Entrepreneur 2015 winner: Handiscover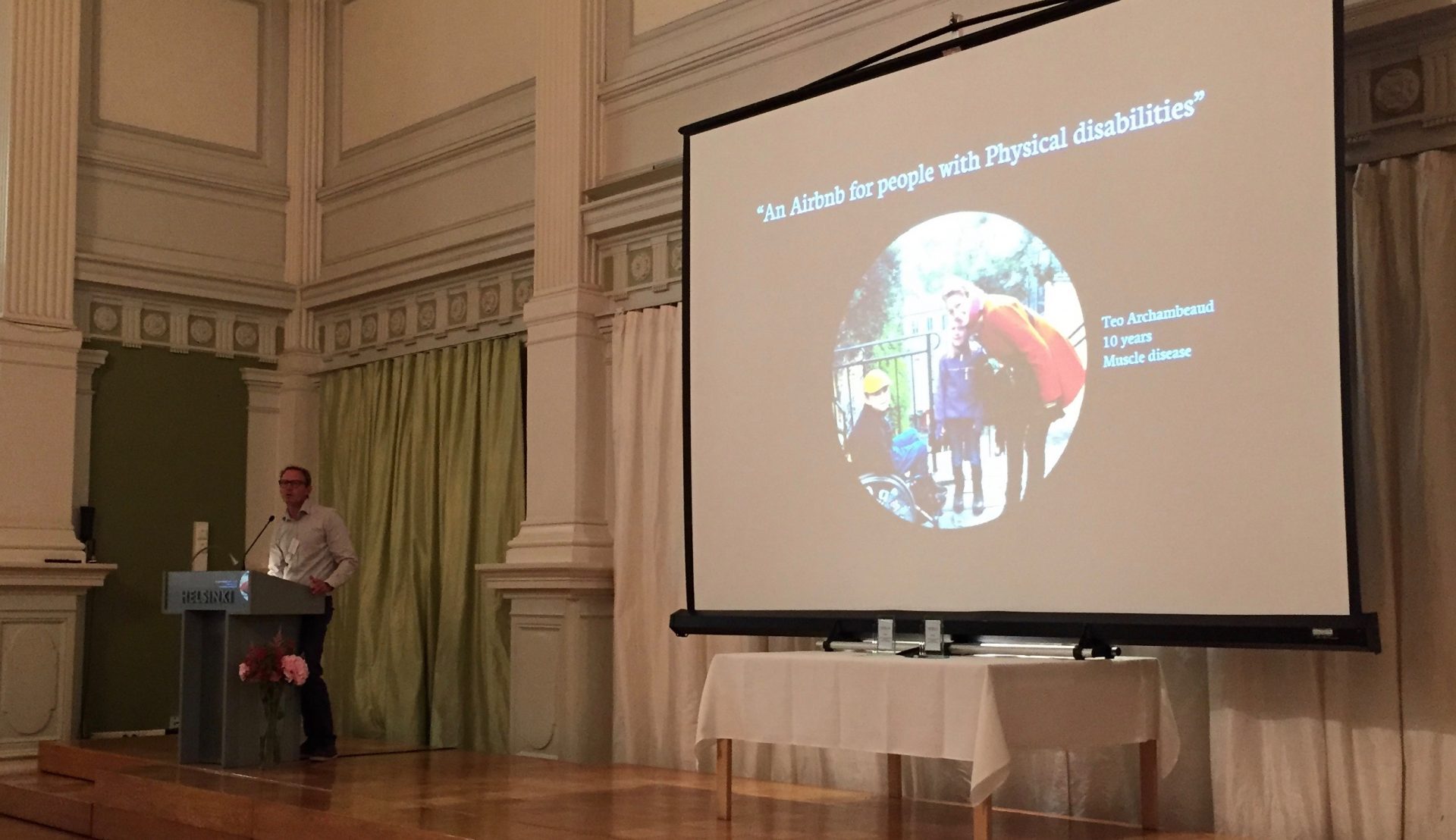 Great news for Handiscover! We were selected by Nordic Female Business Angels Network as one of the most promising Impact companies in Nordic for 2015(Nordic Impact Entrepreneur 2015). As a result, we were invited to come to Helsinki and present at their official Launch event on August 27th in front of the minister of industry and many prominent Finnish business people. What a surprise and proud at the end to realise that we had actually won!
At the same we are soon to pass 500 accommodations on the website, all adapted to different levels of mobility.
To keep reading become a member.
Already a member? Login
Over 400 pieces of exclusive content
Tips and advice on Accessible Travel