You can walk and can handle going up a few stairs.

Maximum of 15 steps (1 floor up) to reach the accommodation or manoeuvre into it.

You can only handle one step at a time.

The accommodation is quite accessible, can suit wheelchair users.

You need a fully accessible accommodation.

Maximum thresholds of 3 cm (1 inch), suits wheelchair users.
Sthlm Tech Fest 2015: Handiscover present!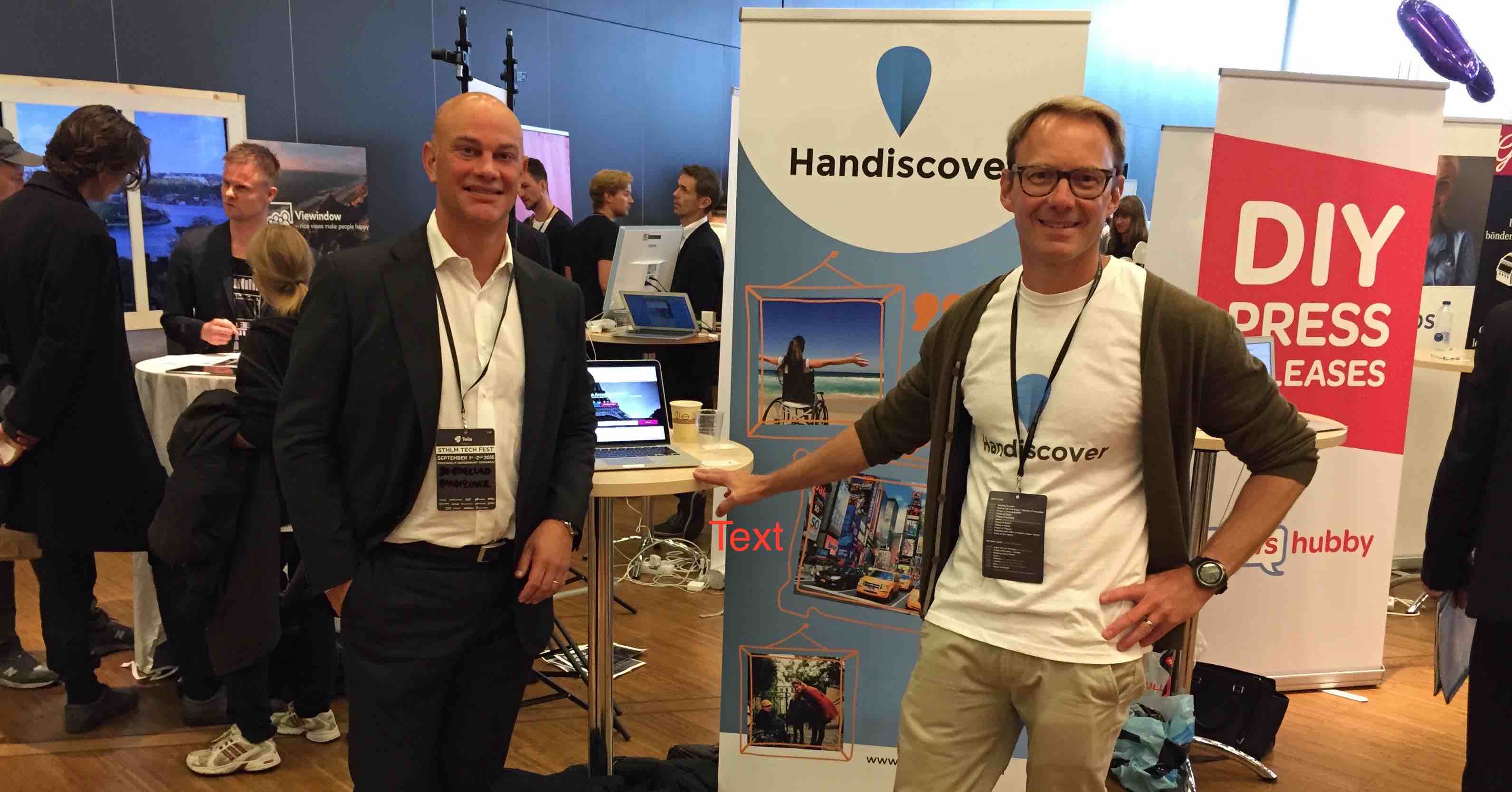 Great Tech event this week in Stockholm, the biggest in Europe at the moment – Sthlm Tech Fest 2015.
Incredible speakers like Daniel Ek from Spotify, Niklas Wennström (Skype) etc.
Handiscover was of course present, presenting our newly launched website with now 500 objects on the site i 5 countries. First test booking done at the event.
Lots of good meetings with investors and future partners, like our friends at Mapillary and Stripe.
Real inspiring to meet all those sure bright new tech entrepreneurs and start-ups.
To keep reading become a member.
Already a member? Login
Over 400 pieces of exclusive content
Tips and advice on Accessible Travel