Podcast Episode 10: Elizabeth Wright, The Importance of Character & Individuality for People with Disabilities
Elizabeth Wright is an Australian Paralympic swimmer. Having swum at two Paralympic games, Elizabeth walked away with 3 Paralympic medals. Not only that but Elizabeth also walked away with a drive to help other people thrive in their own lives. After retiring from Paralympic swimming she was left wondering "what enabled me to stick with my sport and be resilient to bounce back from setbacks?"
Elizabeth Wright was born with a physical disability at a time when children like her would be sent to special schools. Her parents fought for her inclusion in mainstream schooling. This experience enabled her to grow in self-belief and confidence and to ultimately go on to win three Paralympic medals. Elizabeth left the sport of swimming knowing she could achieve her goals. She wanted to understand what it was that had enabled her to fulfil her potential, that is when she discovered character. Elizabeth moved to the UK to pursue a career in speaking, focusing on schools. Elizabeth's aim is to help pupils thrive in all aspects of their lives; the programme is a comprehensive, evidence-based approach to resilience and wellbeing, and includes fun activities that engage and motivate.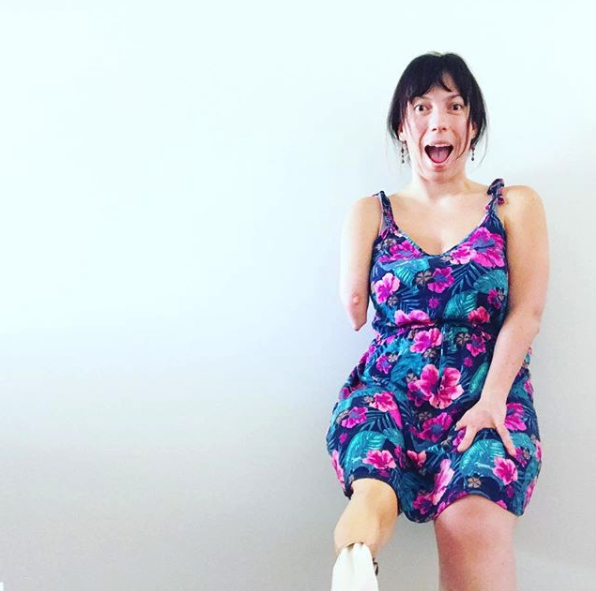 Love For Swimming
Growing up in Sydney, Australia, swimming in the family pool, Liz Wright quickly developed a love for swimming. For Liz, having a disability, the feeling of being in the water gave her a sense of freedom as she could do way more in the pool than she could do on land. The comfort she felt in the water led to the belief that she would, one day, become a professional swimmer and ultimately compete in the Paralympic Games. From a young age Liz showed huge potential as a swimmer, first training with swimmers with disabilities and then going on to train with fully-abled swimmers in order to further challenge herself.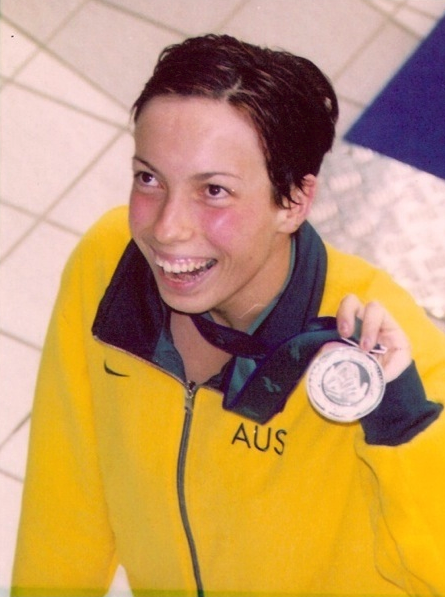 The Importance of Character
After her sporting career, Liz focused her attention to studying and is now completing her Master's degree in Character Education. For the past 10 years, she has been speaking in schools about her own story of resilience, bouncing back and the ups and downs of sport. Liz realised that what she was talking about had a lot to do with a person's inner character. The ability of someone to portray resilience is due to their character traits and values. Liz is currently working with kids who have disabilities and helping them to understand and express their own character.
Ultimately, Liz's aim is to change the narrative of what disability actually is. Despite what kind of disability a person may have, she believes that they are looked over in terms of their own story and who they are as individuals. She hopes that, through her research and work, that kids will be defined by who they are as a person and not their disability.

Disabled Travel
When Liz goes travelling she sometimes needs wheelchair assistance, despite her ability to walk. However, there have been certain situations where Liz has preferred to walk, even though she has booked a wheelchair. In these situations, she finds that she is automatically treated as someone with a disability and someone that needs to be looked after. People with disabilities are portrayed as not being able to be independent. Liz wants to change this stigma of people with disabilities.
One of Liz's favourite places to travel is Texas, USA. She feels more accepted as people tend to not stare at her as much and judge her by her disabilities. The cowboy culture and landscape of Texas is also really exciting to experience. Cologne in Germany, although there were still issues, was one of the most accessible places in Europe to travel as well as one of the most beautiful. Liz tries to remember that not all destinations are going to be perfectly accessible, therefore you have to travel with an open mind.
Liz believes travel is important to be able to experience the amazing places all over the world. She also believes that just because a person has a disability they shouldn't be limited in being able to travel the world. Everyone should have equal opportunity to travel. She knows that there are going to be some places that are too inaccessible. However, if you want to travel, Liz believes that you should your best to see as many places as you can.
Liz is most proud of being able to achieve her goal of becoming a Paralympic swimmer and achieving a silver medal. To see her family in the stands cheering her on after she completed the race is something she will never forget.
Search where you want to go below and use our code Travel30 to get 30 GBP off your first booking with Handiscover!