You can walk and can handle going up a few stairs.

Maximum of 15 steps (1 floor up) to reach the accommodation or manoeuvre into it.

You can only handle one step at a time.

The accommodation is quite accessible, can suit wheelchair users.

You need a fully accessible accommodation.

Maximum thresholds of 3 cm (1 inch), suits wheelchair users.
The Most Accessible Theme Parks in Europe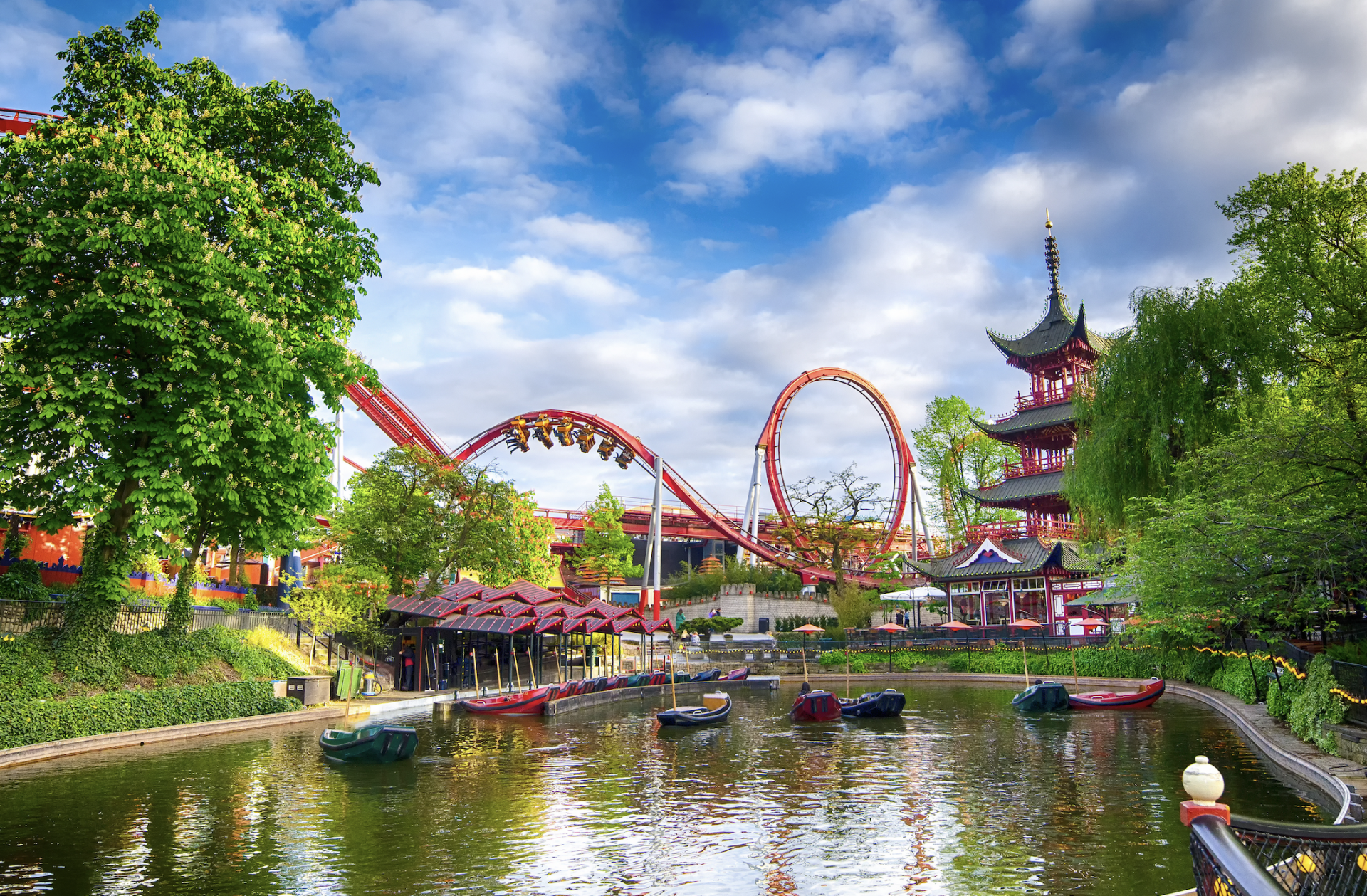 European holidays don't have to just be for sight-seeing, museum tours, and dining, but can also include theme parks that are packed with accessibility. The following are 5 of the most accessible theme parks in Europe, which offer not only accessible rides and space in the park, but also informative and useful websites to help you plan your trip.
This list includes popular destinations such as Disney Paris and unique local parks like Tivoli Gardens in Denmark and Tusenfryd in Norway. Each park on the list has accessible ride guides and ticketing information, so you can prepare ahead of time and enjoy your day without complication.
Disney Paris in Paris, France
Disney Paris in Paris, France provides a classic Disney experience in Europe. There are 21 attractions that are at least somewhat accessible, although this accessibility does require the wheelchair user to be accompanied by an able-bodied person over the age of 15 while on each ride. All of these rides also require a transfer from the wheelchair to the ride. Some of the most note-worthy, or "not to be missed" rides on this list include Mickey's PhilharMagic, Buzz Lightyear Laser Blast, Thunder Mesa Riverboat Landing, and Les Mystères du Nautilus, which is a Jules Verne inspired ride. There are a few big thrill rides that allow a transfer from a wheelchair, including Big Thunder Mountain, Crush's Coaster, Indiana Jones and the Temple of Peril, and Star Wars Hyperspace Mountain.
For more detailed park information, Disney Paris provides an accessibility guide that highlights all the features of the park, from restrooms to restaurant reservations, park maps, as well as information about hotels, services, and attractions. Ticketing is standard at Disney Paris with each visiting member needing a ticket for the day. Tickets can be purchased in advance and may require future activation to confirm your entry to the park on the day of your visit. Ticket prices range depending on the amount of days you wish to visit. In addition to an entrance ticket, wheelchair users and disabled individuals will need an Access Card which allows visitors to use specific adapted entrances.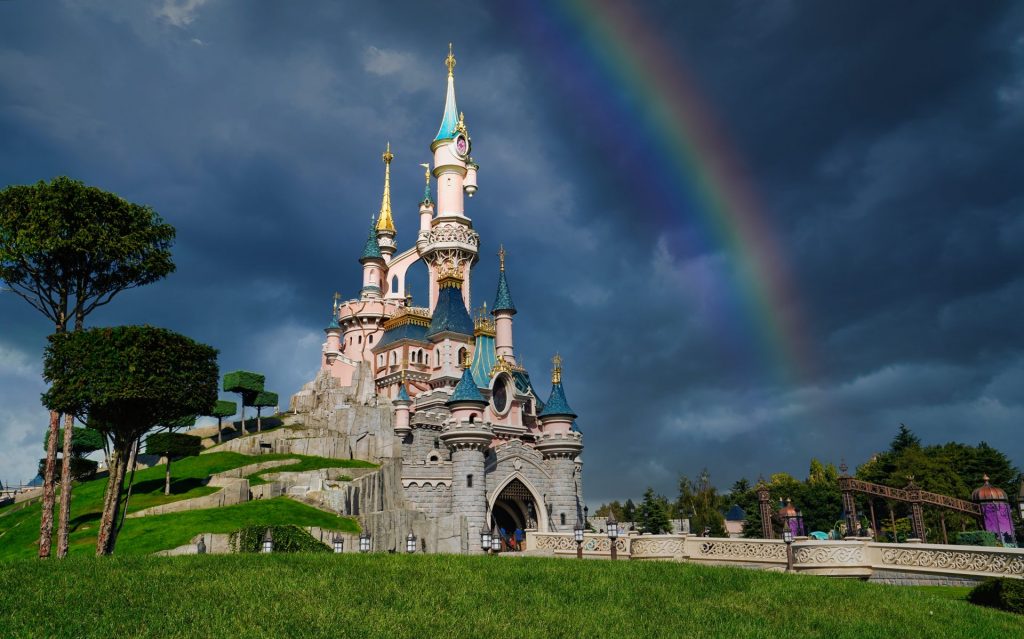 PortAventura in Salou, Spain
PortAventura is a three-theme park location with a traditional theme park, a water park, and Ferrari Land. There are many rides and attractions in each park that are accessible, but most will require a transfer from a wheelchair onto the ride. The rides range in terms of thrill seeking, from family friendly to adrenaline pumping. For quick reference there is an accessibility guide map of PortAventura Park, which highlights where there are rides and attractions without architectural barriers. Rides in the main park are inspired by locations, including Kontiki in Polynesia, Imperial Cobra in China, and Feathered Serpent in Mexico.
Visitors with reduced mobility qualify for discounts on tickets, both a day pass as well as a season pass, are provided accessible parking, and the park offers attractions, shows, and restaurants without limitations. Ticket price reduction depends on the limitations of the disability, where a 33% limitation will reduce the price, while a 75% limitation can provide free entry into the park.
Visitors with reduced mobility may be accompanied by 1 adult when watching a show, and when riding an attraction, visitors can be accompanied by up to 4 other visitors, but one of which needs to be abled-bodied and capable of caring for or assisting the visitor with reduced mobility.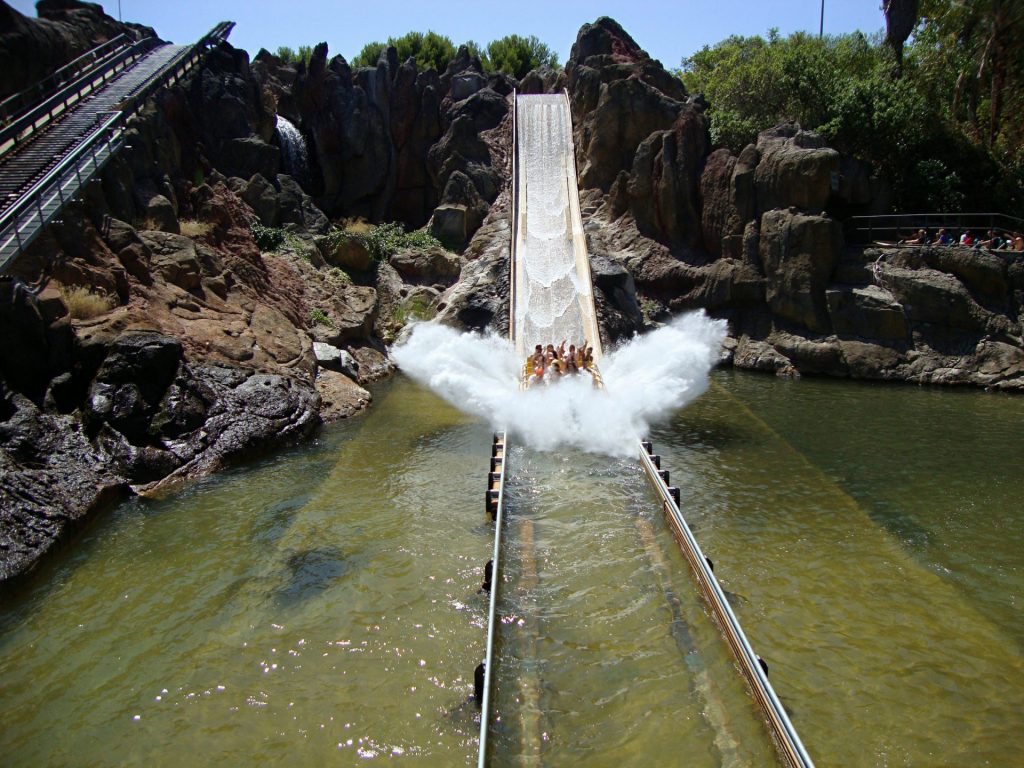 Tivoli Gardens in Copenhagen, Denmark
Tivoli Gardens is an accessible theme park in Europe that strives to offer an equal opportunity for disabled guests to visit and enjoy the park along with all other visitors. Due to the accessibility offered throughout Denmark, this provides visitors clear information about the park's accessibility and how to plan a fun filled day.
Ride accessibility is dependent on two factors: the guest's ability to board a ride unassisted or with an assistant, as staff cannot help a guest on or off of a ride, but a companion can accompany a disabled individual, and the accessibility depends on the nature of the ride and what it requires from the rider in terms of balance, stability, and strength. Popular wheelchair accessible rides include Dragon Boats, a family friendly boat driving ride, the Forest Carousel, a whimsical winter themed ride, and The Roller Coaster, one of the world's oldest wooden roller coasters. These rides do require a transfer from a wheelchair to the ride seat.
Tivoli Gardens has a program in place where disabled visitors must pay full price admission into the park, but a companion with the proper companion card can accompany the disabled person into the park at no extra charge. This provides disabled individuals with the opportunity to explore and enjoy the park without an added expense, as they need assistance and their carer can visit with them. They also offer a "Show Consideration" card for those with hidden disabilities the option to move to the front of a line for a ride, along with a helper or companion.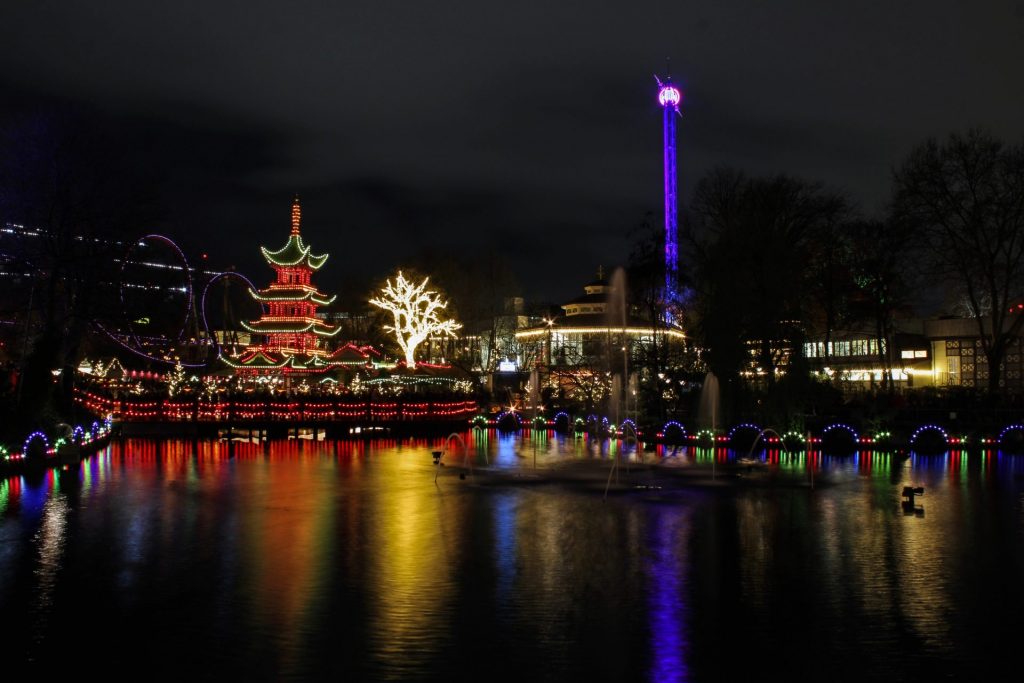 Gardaland in Garda, Italy
Gardaland is an interesting accessible theme park in Europe in that it has a very similar vibe to American theme parks with popular branding such as Peppa Pig, Wonder Woman, and Kung Fu Panda, in addition to nature and space themed rides. The park separates their rides into 3 categories; Fantasy for smaller children, Adventure for families, and Adrenaline for thrill-seekers.
Each category has wheelchair accessible rides, but most rides require a transfer from a wheelchair to the ride. It is also recommended that wheelchair users ride with a companion that can assist them off the ride, as staff can bring the wheelchair to the exit to meet riders. Popular rides include the Wonder Woman 4D film experience, Mammut, a railroad roller coaster with a mammoth chasing the train, and The Pirates: the Phantom's Revenge, a mysterious adventure ride that has recently been remodelled.
Gardaland offers an informative disability guide that covers lots of information from ticket prices to ride accessibility and park information including restaurants and restrooms. Tickets are offered at a reduced rate to a free rate depending on the visitor's disability. If a visitor is limited and unable to ride any ride, they can be admitted to the park free of charge. Carers can be admitted at a reduced rate, and disabled visitors that can ride attractions qualify for a reduced rate ticket. Other information provided includes the path paving and slope incline, how to get assistance while in the park, food restriction and allergy information, and refrigerated medicine storage on site if needed.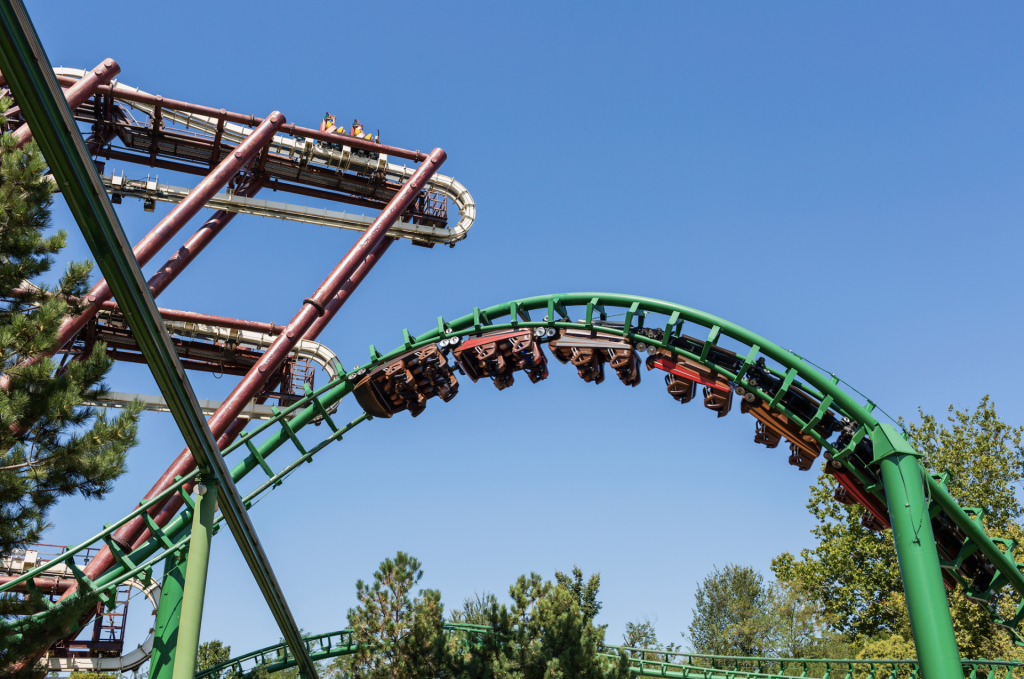 Tusenfryd in Oslo, Norway
Tusenfryd is a fun theme park with rides for all ages. Many of the rides require a transfer from a wheelchair to the ride, and it is recommended that wheelchair users ride with a companion that can assist in the transfer.
There is a ride guide that explains the physical requirements for each ride, which is useful along with the ride pages to give visitors a sense of what the seating and thrill level entails. For example, the Kanofarten is a moderate ride with a rocking and swaying canoe. The ride guide describes the physical requirement as, "Guest must be able to sit in a normal upright position, as well as have mobility and normal strength in upper body, neck and at least one leg." This information needs to be translated from the document, but is specific about the needs of each rider and can help disabled individuals determine if they'd be able to handle the ride before visiting.
Alternatively, a more calm ride is Finkarusellen, a classic carousel where riders sit on horseback or in a carriage. This ride is not on the ride guide, as it is more calm and has less physical requirements, but still requires a transfer from a wheelchair for riders to ride.
The disability guide provides information about tickets, restaurants, and restrooms. Tickets are offered for free for companions with the right documentation. A "Show Consideration" ribbon can be obtained when you enter the park to provide wheelchair access to the attractions for both the wheelchair user as well as a companion. Disabled tickets must be purchased in advance via the website, and these are offered at a reduced rate.
Europe offers a range of wheelchair accessible attractions and things to do, including visiting theme parks. These 5 accessible theme parks in Europe provide a plethora of information for potential visitors to help plan your trip, making it easy to explore the options and attractions before adding them to your itinerary. If you're a theme park lover, consider visiting one of these parks during your European travels.
Browse Our Accessible Guides:
To keep reading become a member.
Already a member? Login
Over 400 pieces of exclusive content
Tips and advice on Accessible Travel