Romantic getaways are the perfect opportunity to connect as a couple, whether you're starting to get serious or have been together for years. Romantic and accessible destinations range from the usual golden beaches and ocean views to European destinations and even adventurous trips abroad. This list highlights destinations that are both known for being romantic as well as being accessible, giving you plenty to do together from exploring and dining to relaxing and connecting.
Each location offers brief information into the type of romance it provides and some insight into the accessibility in terms of ease of exploration. This gives you an idea of what a trip here may look like before you begin planning the details.
Florence, Italy
Italy is one of the most romantic places to visit because of the beautiful architecture, amazing cuisine, and plenty of opportunities to spend long days together exploring. Florence is one of the perfect Italian destinations for romance and accessibility because everything is pretty central within the city, as opposed to sprawling throughout the city and countryside. Florence offers museums, churches, and tours to provide a range of guided exploration and personal discovery.
Accessibility features of Florence include accessible sidewalks and smooth and flat pathways with the occasional hill. This gives you space to feel immersed in the architecture and atmosphere all with easy navigation. Many sights are near each other, with wheelchair accessible dining, shopping, and museum entrances. There are many free statue viewings for some self-guided adventure and wheelchair accessible hotels for a resort-style getaway.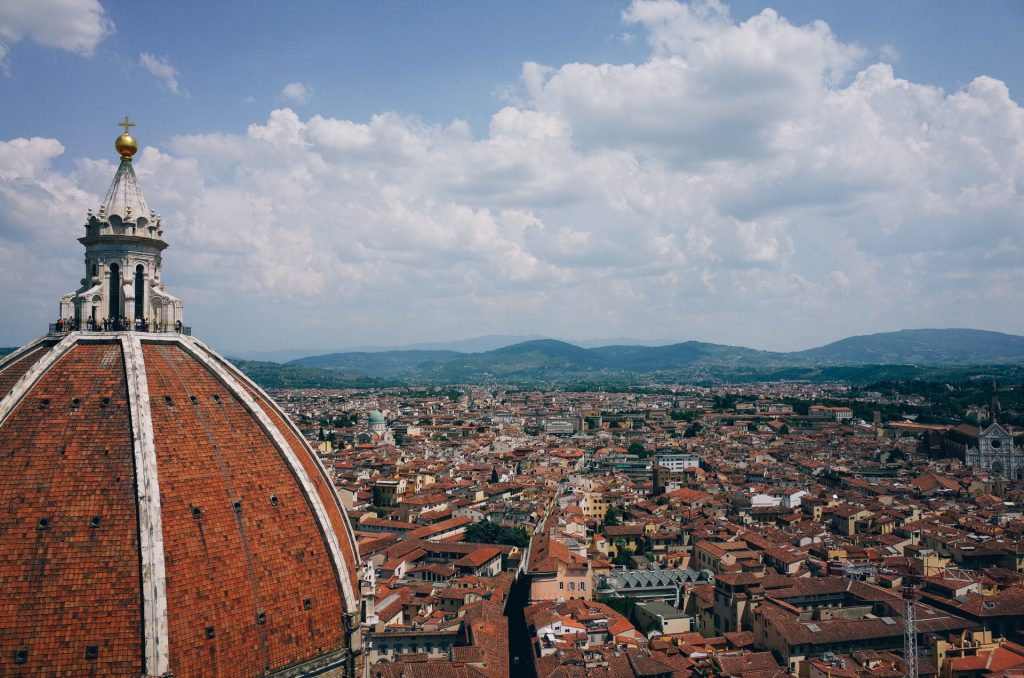 Barcelona, Spain
Barcelona is a beautiful place with both a city and beaches within reach, so you can explore both options during your trip if that's high on the list. Barcelona is a romantic destination because there's something to do at all hours of the day and night, plenty of scenery, atmosphere, and something for everyone with tourist destinations, museums, great food, and amazing accessibility. Strolling through the smooth pathed city, visiting the beach for a long slow day in the sun and shade while the waves crash, and choosing some local dining or exploring together, this is a great destination.
Accessibility features of Barcelona include very smooth streets and sidewalks with rare cobblestone occurrences, which makes it easy to explore. The city centre, Metro, and beach are all wheelchair accessible, giving you the freedom to choose where you want to go and how long you want to stay. The city centre is also very flat, so you don't have to navigate steep hills or slopes, and there are wheelchair accessible hotels that merge both old-world architecture and new-world accommodations.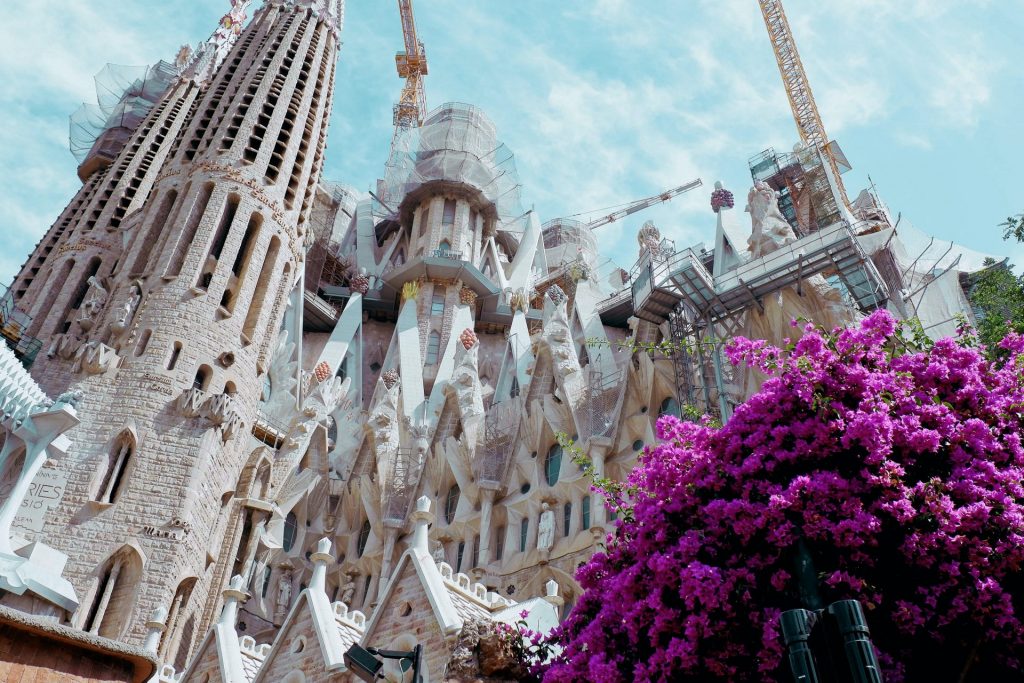 Hanauma Bay in Oahu, Hawaii
Located on the island of Oahu, in Honolulu, Hawaii is the volcanic beach destination of Hanauma Bay, a wonderfully beautiful place for romantic adventurers and resort-goers alike. Hawaii is one of the top romantic accessible destinations because the idea of golden sunshine, sandy beaches, and palm trees swaying in the breeze seems to be the perfect setting for connecting with a significant other and making memories. Oahu is very wheelchair accessible, with the option to take an accessible tour or choose to take it slow and plan as you go.
The accessibility of Hawaii goes beyond the usual resort-style hotels, beaches, and shopping to exploring popular tourist destinations such as Hanauma Bay. The bay is part of a volcano crater that collapsed in the ocean near the beach, creating a very beautiful beach site. The curved bay beach is beautiful throughout the day but less populated in the morning, prime for a spot on the transport shuttle and gives you a chance to use a beach wheelchair in the water before the sun is too high and it gets hot.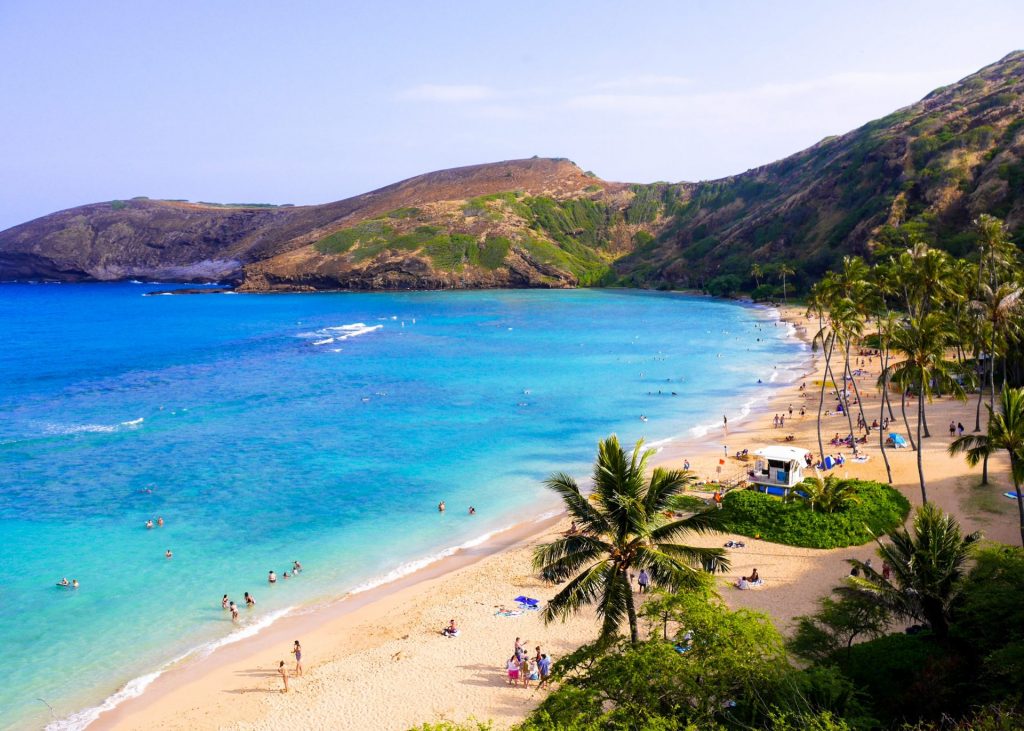 London, England
For a romantic cityscape getaway, consider London, England. The classic architecture, city bustle, unique food, and fun attractions make for a great romantic destination. Choosing London for a romantic trip gives you the comfort of an English speaking country, while also giving you space to connect and explore together. From the iconic Big Ben to finding a quaint tea shop to relax, London can be as fast-paced or as slow as you'd like.
The accessibility of London is amazing compared to other European destinations because every taxi has a wheelchair ramp, the buses have ramps, and the Metro even has elevators at some stops. It's very easy to get around the city with smooth streets and sidewalks and very few hills to navigate. While the tourist destinations and other noteworthy spots may be a bit far to walk to, public transportation is great for wheelchair use, making it easy to get around the city and quickly become an expert at getting around. There's so much to see and do within the city, from staying at a hotel to finding a great dinner spot and snapping photos to capture your memories.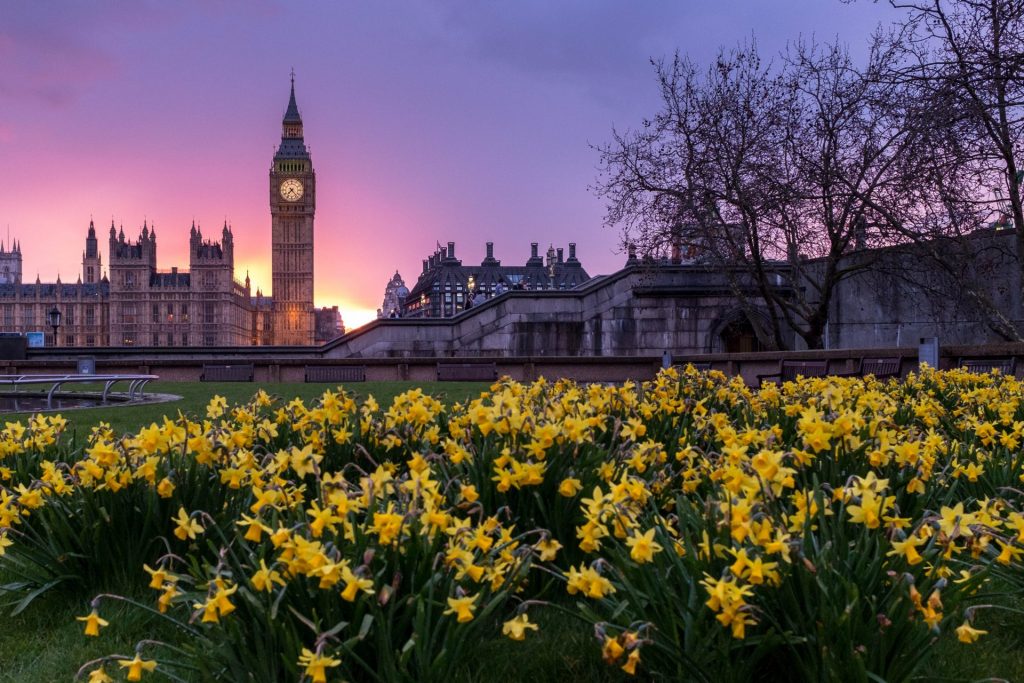 Paris, France
When it comes to choosing an accessible destination based on the romance factor, Paris is usually one of the first to pop up. Something about the quaint storefronts and shops paired with the Eiffel Tower, wandering through museums, observing art, and enjoying wine spells romance for some. Paris is a great destination, where you can spend time together exploring a new place while visiting coffee shops, sitting outside, and soaking in the atmosphere on your own time.
The accessibility of Paris is pretty good, from the flat landscape to the smooth roads and sidewalks. A lot of the public transportation in Paris offers wheelchair ramps for boarding, making it easy to choose a bus to get around the city. Many tourist attractions are wheelchair accessible, providing easy access whenever you'd like to explore. The storefronts may have a step or two up into the shop, but it will depend on where you are within the city.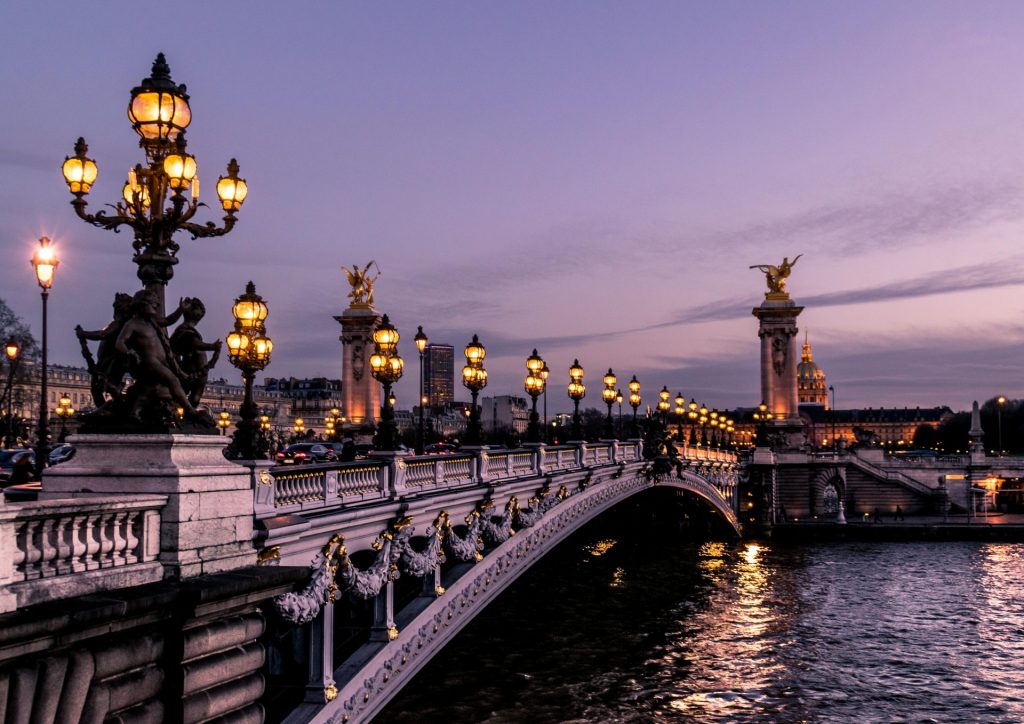 Reykjavik, Iceland
Lastly, a romantic accessible destination to explore is Reykjavik, Iceland for a unique and fun experience. Choosing to visit Reykjavik gives you a new perspective from the beauty of the landscape to the specific experiences the location offers, such as the Blue Lagoon spa which is wheelchair accessible. It's a romantic destination because you can relax and enjoy nature while spending time together, from a day at the spa to scenic hikes and amazing waterfalls.
The accessibility of Reykjavik is very good, from staying in the city and exploring there to using a wheelchair accessible tour company to help you plan your accessible destinations and visit amazing sights like the Northern Lights and natural Geysers. There are museums in the city that offer unique perspectives and are great for making new memories, sharing laughs, and taking photos to always remember your trip.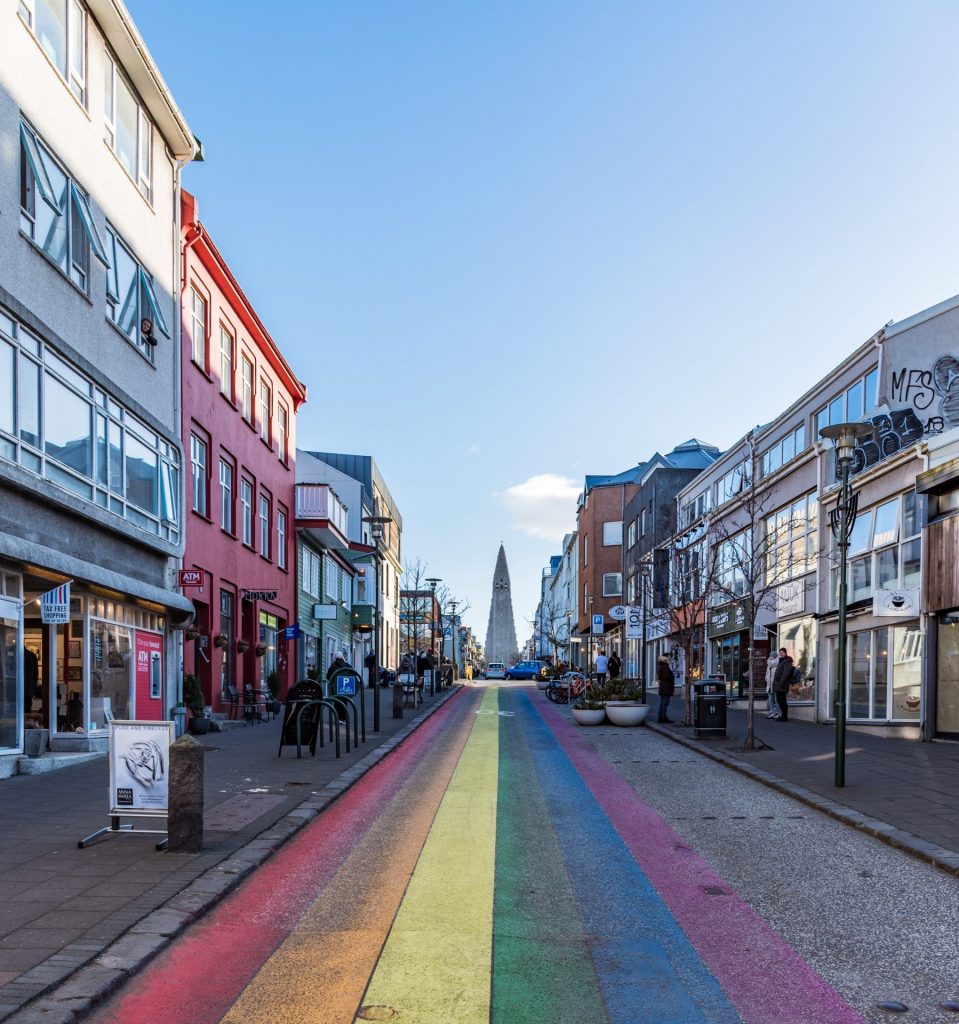 Travelling to a romantic destination is a great way to connect with your significant other and explore a new place together. These destinations offer a range of entertainment no matter the pace you're looking for, from long strolls and meals to more adventurous sights and experiences. Travelling abroad, or to a destination you've always wanted to experience, is the perfect way to explore and plan your next romantic getaway.
Browse more of our blog posts about accessibility!
About the Author:
Cory Lee is a wheelchair user, travel addict, and accessible travel writer. On his blog, Curb Free with Cory Lee, he hopes to inspire others to roll out of their comfort zones and see all the beauty our world has to offer.