You can walk and can handle going up a few stairs.

Maximum of 15 steps (1 floor up) to reach the accommodation or manoeuvre into it.

You can only handle one step at a time.

The accommodation is quite accessible, can suit wheelchair users.

You need a fully accessible accommodation.

Maximum thresholds of 3 cm (1 inch), suits wheelchair users.
Coasts & Cliffs
Top 7 Wheelchair Accessible Croatia Beaches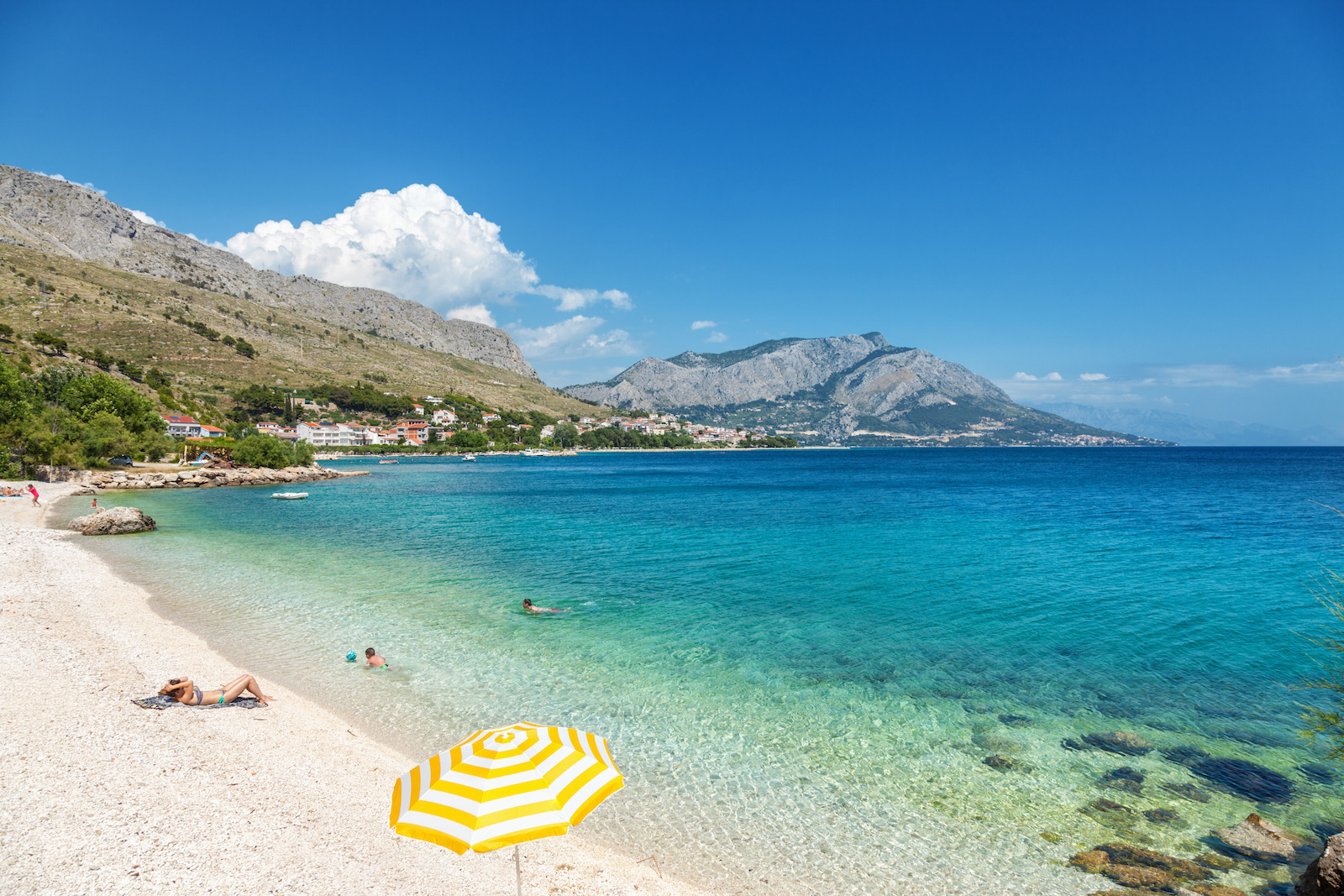 Top 7 Wheelchair Accessible Croatia Beaches
When it comes to Croatia, what comes to mind? Beautiful beaches! With over a thousand islands and a long coastline, Croatia is the paradise for beach lovers! Also, many of the country's beaches are easily accessible for travellers in a wheelchair. Here are the top 7 wheelchair accessible Croatia beaches where you could enjoy cool waters, natural wonders and swim like a fish!
Just type where you would like to go and we'll show you some great accessible accommodations available in that area!
1. Lapad Beach, Dubrovnik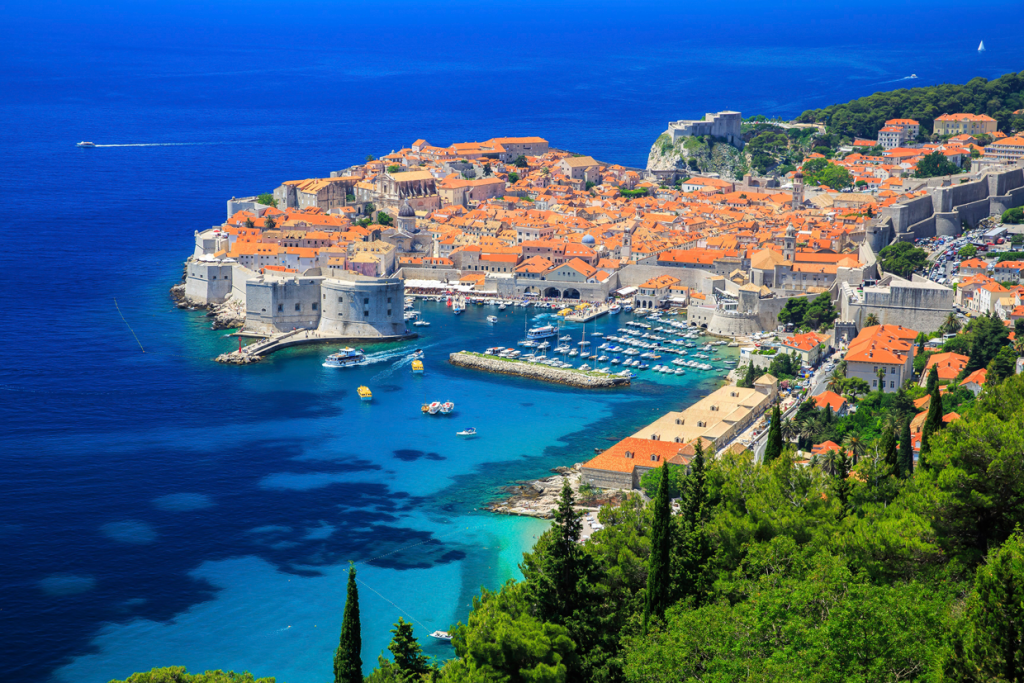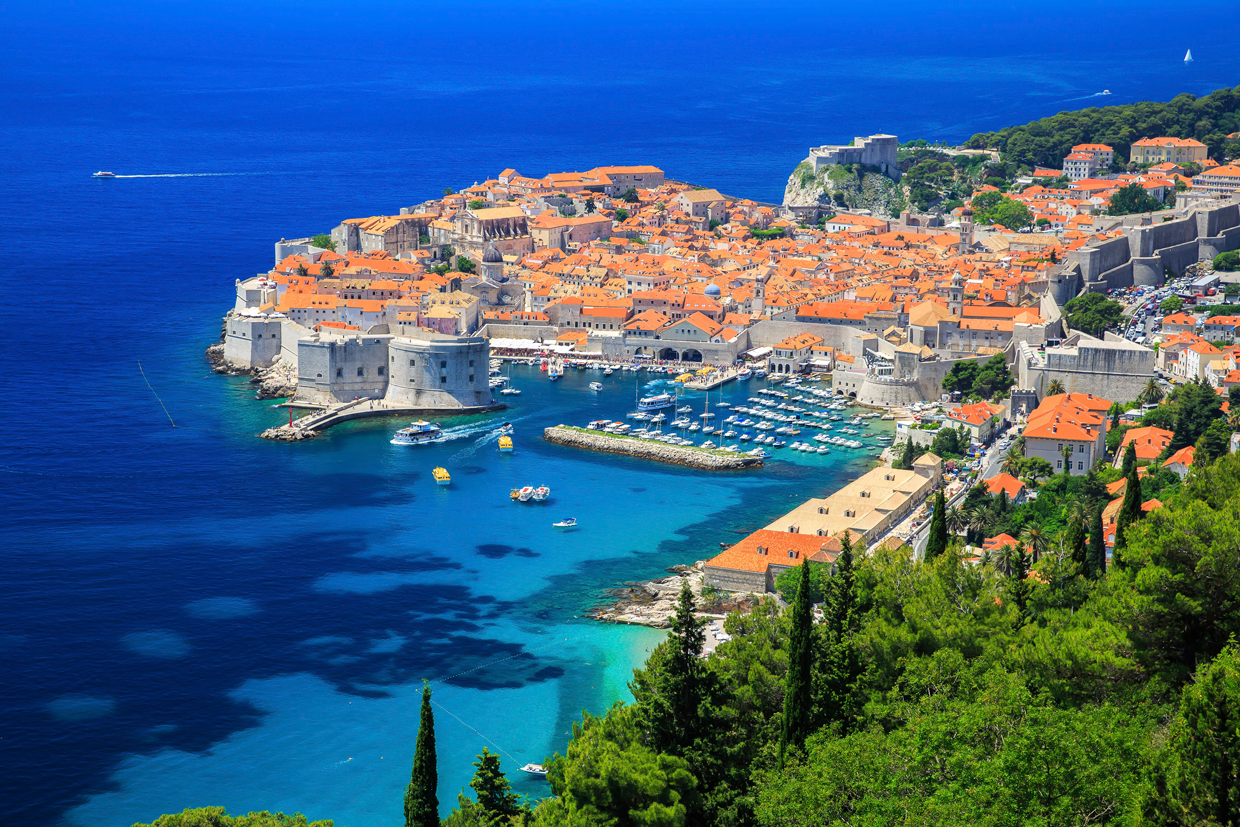 You can start your beach journey from Dubrovnik and take a short taxi drive out of the town to Lapad Beach. From here you can see the most charming scenery of the city of Dubrovnik.
It's a perfect place to lie on lounge chairs, take a sip and enjoy a sunbath! The beach is wheelchair accessible without any steps. For renting chairs, the prices are reasonable. So, just plan to have a nice day with crystal clear water and a sandy beach.
Read more to see what to do and where to stay in Dubrovnik
2. Beach Velika Plaza, Omis Riviera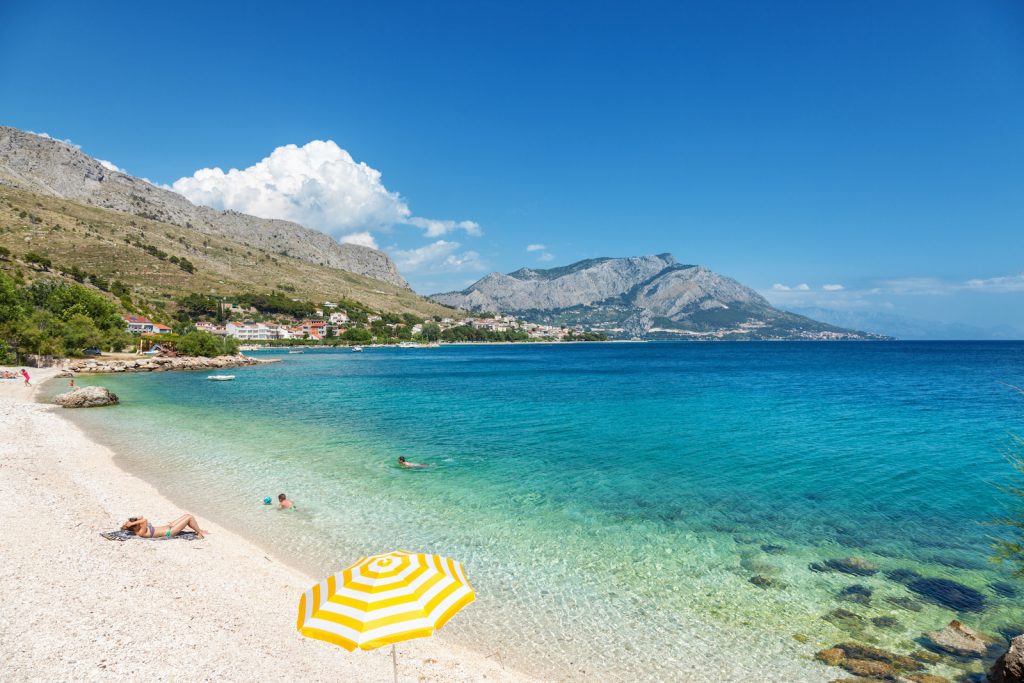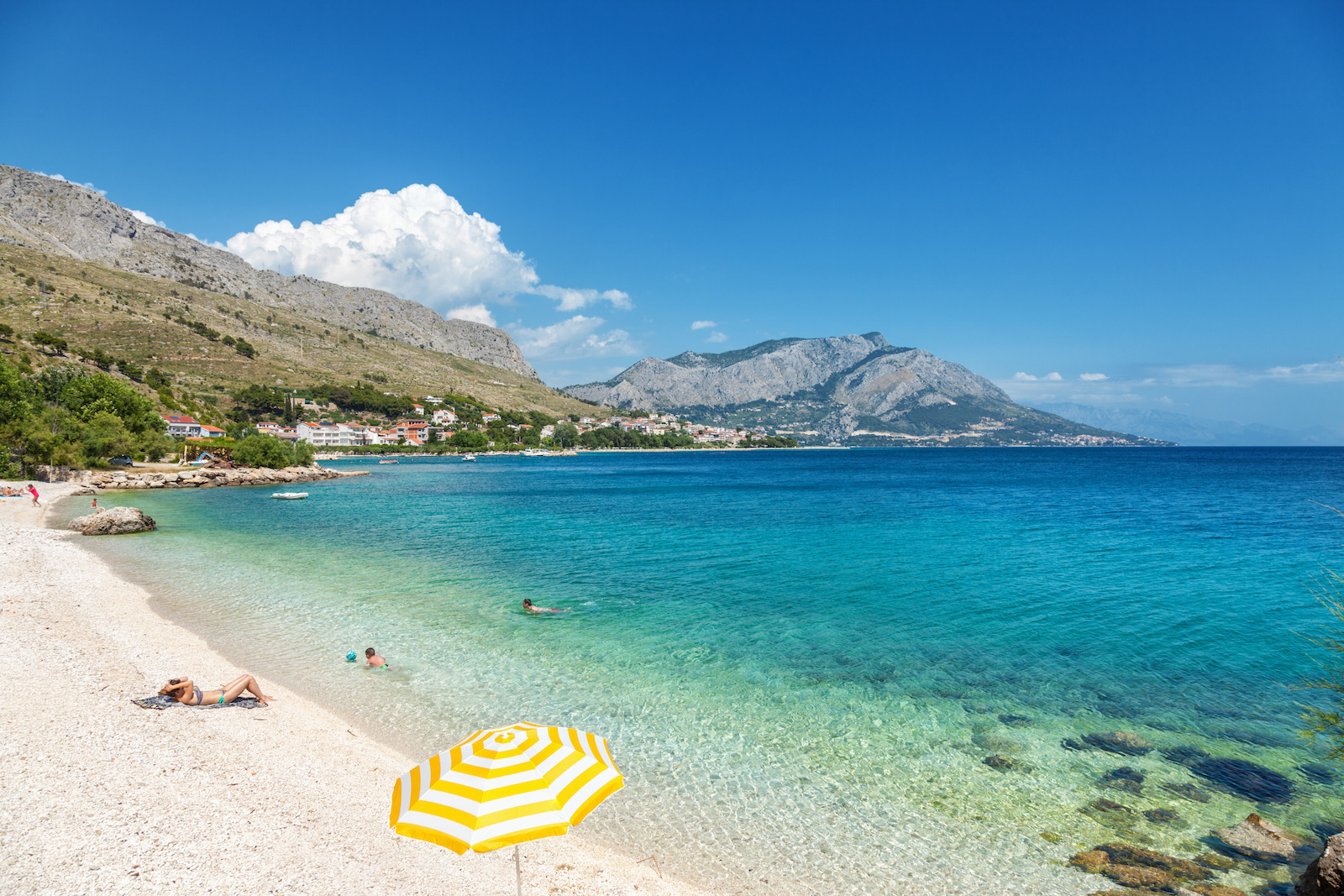 Located in the very centre of Omis town, Beach Velika Plaza is a peddle and sandy area full of gorgeous pine trees that provide you with natural shade. The water here is quite shallow, making it an ideal spot for you to walk, roll or stroll along the beach shore.
Although it is very popular among locals and tourists in the peak season, you can still find peace and relaxation. If you want an escape from the sun, just head for lunch. There are a large number of restaurants, bars and cafes nearby. What is also great, the beach is wheelchair accessible with a lift that makes it easy for sea access.
3. Zlatni Rat Beach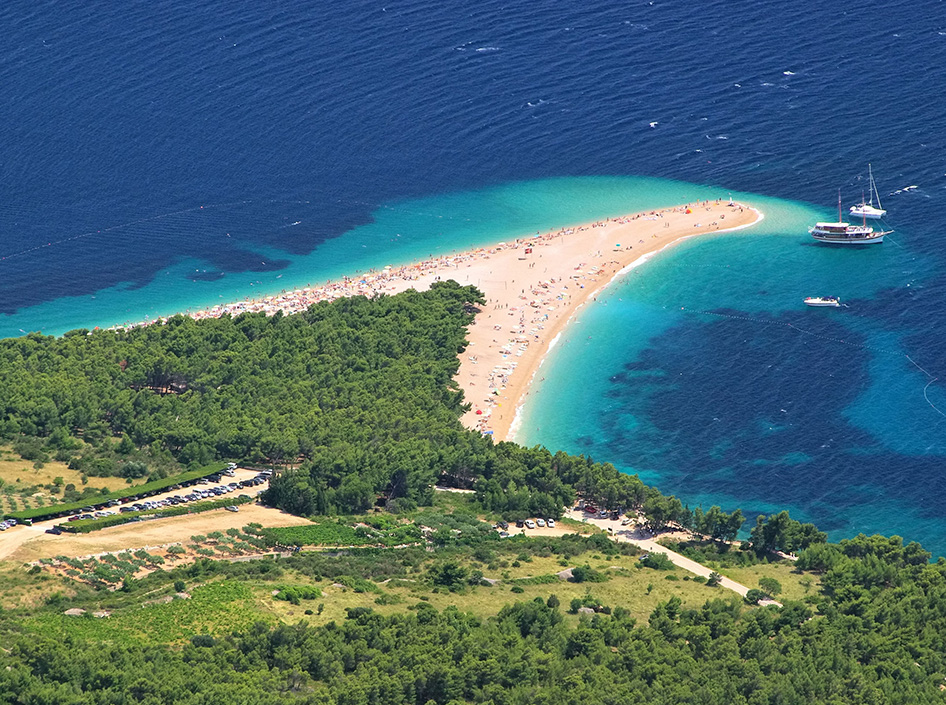 Yes, it is finally summer! What do you need to do? Head to this Croatian beach for lazy days. This incredible beach in Zlatni Rat is anything but ordinary.
Although we all are concern about the mobility, that does not prevent our community from enjoying the beauty and calmness. Zlatni Rat's is the white sand and pristine beach, where you could truly escape from the crowds and relax in comfort.
From here, you can also see the Hvar Island. This is definitely "heaven on earth".
Read more about what to do in Zlatni Rat
4. Zajan Beach, Split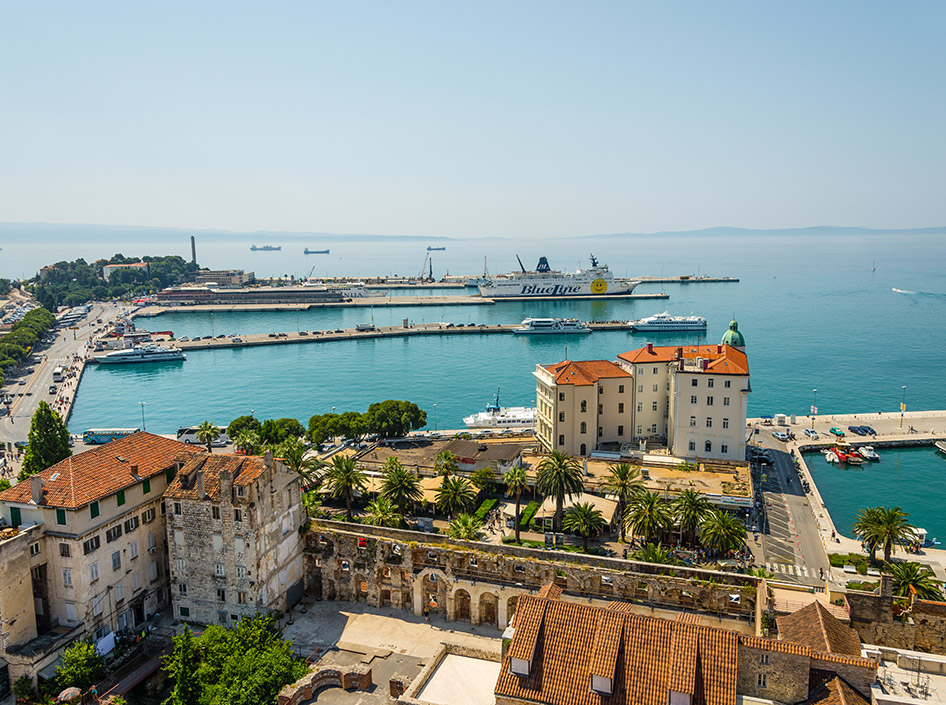 Around 20mins from Split, Zajan beach is a lovely and ideal place for families and friends to enjoy a laid-back time. There are lots of unique restaurants and bars where you can savour exquisite cuisine and sip cocktails.
For families with children, there is a wonderful park with entertainment for the kids. The beach is wheelchair accessible and has ramps and a lift that helps you get access to the beach.
At the dramatic hour of sunset, the views will astonish you. So, bring your camera and embrace a visual feast.
Read more about what to do and where to stay in Split
5. Vitrenjak Beach, Zadar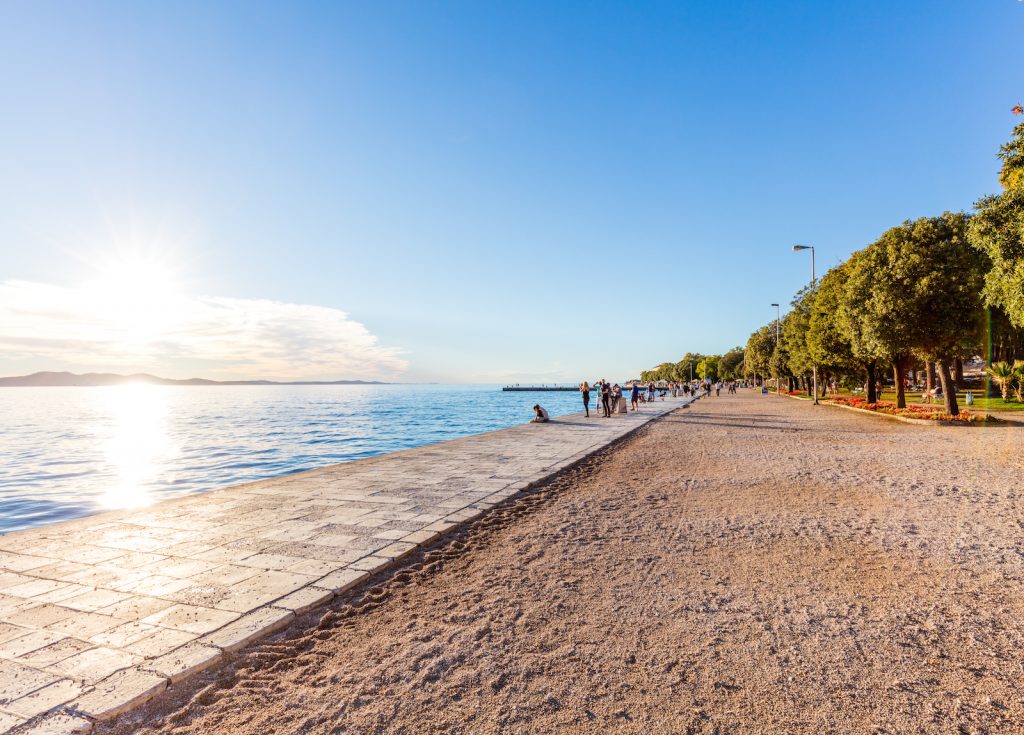 Located outside of the town, Vitrenjak is a peddle beach with natural shade. While it may not be the most beautiful beach in Croatia, it is one of the most suitable beaches for spending holidays with children.
This beach is also wheelchair accessible and equipped with ramps. Experience a romantic summer night along the seafront boardwalk. You can enjoy a gentle breeze and have fun with your family.
Read more about what to do and where to stay in Zadar here
6. Kostanj Beach, Rijeka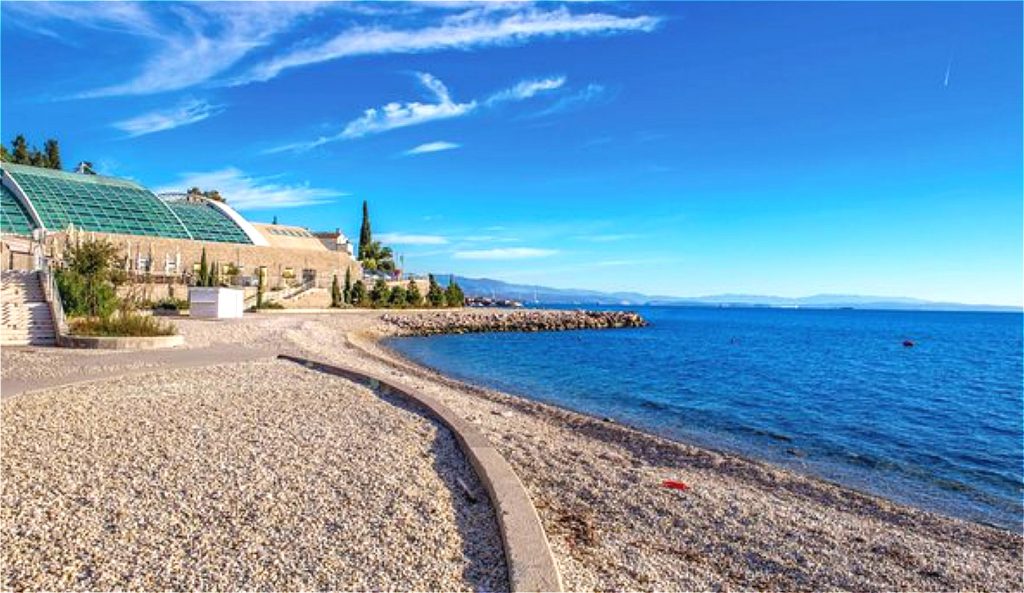 Beaches in Rijeka are definitely glaring gems of Croatia. Quite similar to "Ploce beach" that we wrote about in our previous post, Kostanj Beach is also a great choice.
With miles of sandy seashore, Kostanj Beach is lined with old pine trees and definitely what dreams are made of. Situated in a hidden cove, the beach is less crowded in the summer.
An idyllic place to escape from the busy city life. The beach also features wheelchair accessible restrooms, shower facilities and disabled parking.
Read more about what to do and where to stay in Rijeka here
7. Valkane Beach, Pula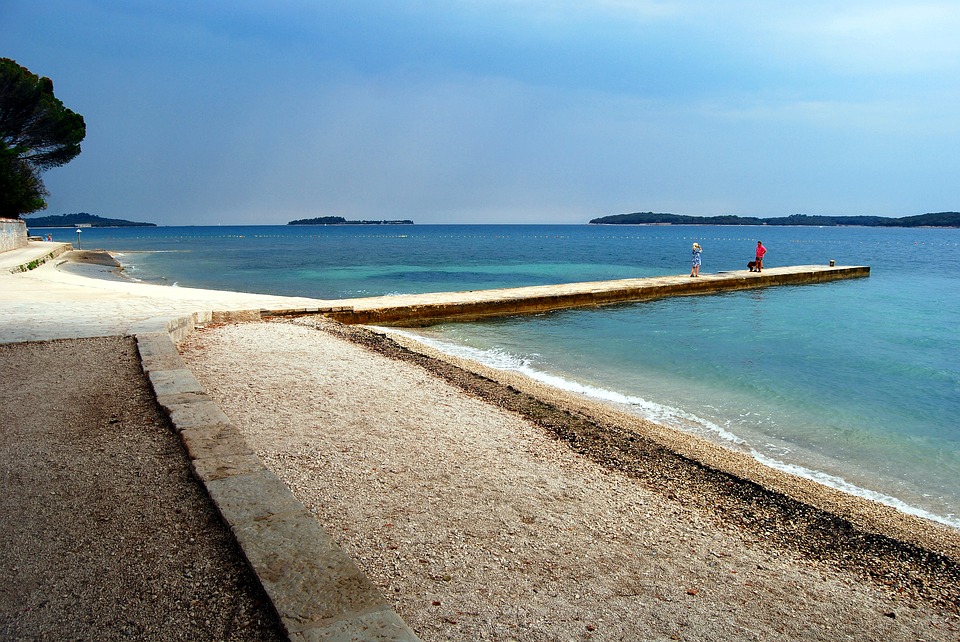 Last but not least, Valkane Beach, Pula… This fantastic beach in Croatia is known to have the high water quality!
Home to spectacular scenery and "a must" for nature lovers! You can rent a boat and discover the charms of Pula to make the most of your vacation.
Part of the Valkane beach is wheelchair accessible, which means ramps are prepared for you to enter the sea. Pack your bags and head to Croatia to dip in the cool Adriatic Sea.
Read more about what to do and where to stay in Pula
Best Accessible Accommodations in Croatia
To spend a wonderful time at wheelchair accessible Croatia beaches, you need to prepare ahead to book comfortable, reliable and affordable accommodation.
Handiscover has you covered!! Being the no. 1 Booking site for Accessible Accommodation with tons of gorgeous accommodations in Croatia that are classified into three categories.
Do not hesitate to contact our customer service team via e-mail: booking@handiscover.com or on the phone: +44 1550 400022 (UK). For more detail information about the classification, see how the website works.
Just type where you would like to go and we'll show you some great accessible accommodations in that area!
Other Useful Travel Information!
Other Wonderful Travel Destinations and Beaches Around the World!!
Let us know, how you like our content by leaving comments below!
To keep reading become a member.
Already a member? Login
Over 400 pieces of exclusive content
Tips and advice on Accessible Travel