Cory Lee recently spoke to Accessible Travel Vloggers Kevin and Dee of Accessible Adventurers about travelling as an Interabled couple. They got into why they started their YouTube channel, how they met and began travelling together as a couple and some of their most memorable travel memories.
You can watch the full video below and previous discussions on our Facebook page and YouTube channel. Follow us on Facebook for new episodes every two weeks.
Below is the transcript of Cory's discussion with Kevin and Dee about travelling as an Interabled couple.
Cory: I'm a big fan of your social media content, your YouTube channel, you guys are killing it! To start us off, can you tell us who you guys are and about your YouTube channel Accessible Adventures?
Dee: We met in 2013, and started dating in the fall of 2014. We're both avid travellers and we decided after a few years of being together, that we wanted to share our adventures in the hopes of helping other people to be able to explore more. We wanted to help them discover some destinations or experiences they could have, which we experienced ourselves. So we created our YouTube channel, Accessible Adventures, in the summer of 2019. So almost two years ago now.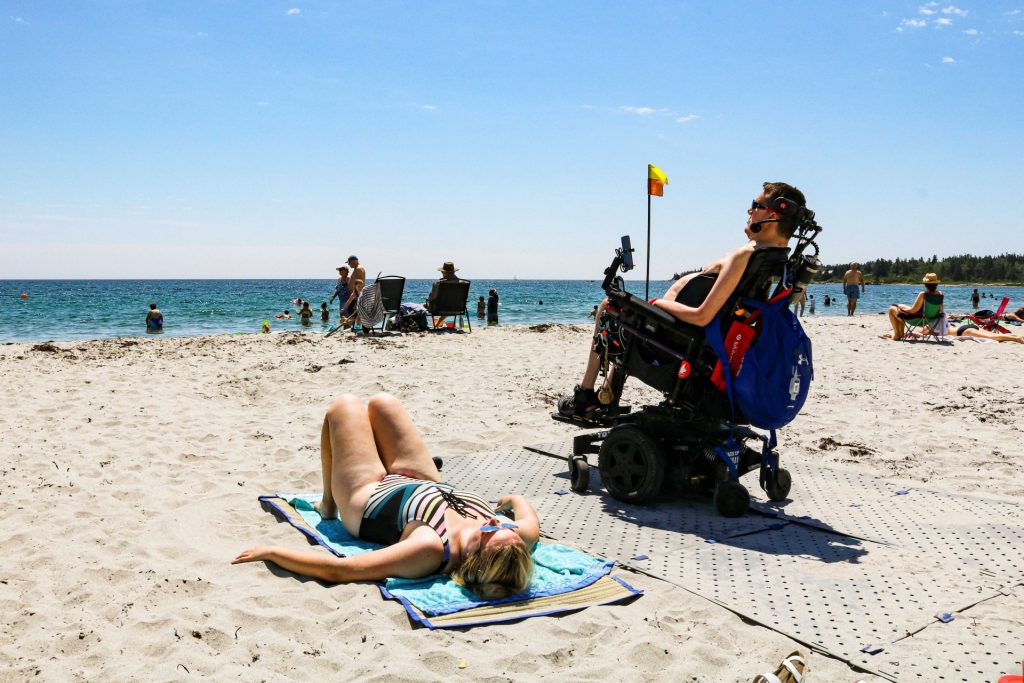 Cory: You guys have a ton of content on the channel already. Are you posting weekly?
Kevin: We try to post at least once a week. That's our internal goal. But life does get in the way sometimes. Our average is about once a week. We've been pretty consistent with that. I think there might have been a few times that we haven't. We try to get as much content up there as we can. It kind of keeps it fun, because we always have something to think about and something to do.
Cory: I love that it's not just about travel content, it also dives into the disability. I was watching a video where you guys were super vulnerable going through the bowel care routine and bedtime routine. I think that's good to see because it shines a light on the ugly parts of disability and how we do things differently. So Kevin, how did you join the disability community?
Kevin: So back in 1991, my sister and I were in a bicycle accident together, we owned a tandem bicycle and I was driving the bicycle and I lost the brakes going down the hill and swerved to miss a car actually and went headfirst into a ditch and suffered a C-4 complete spinal cord injury which means that I'm paralysed from the chest down both sensory and motor movements. So it'll be 30 years this October.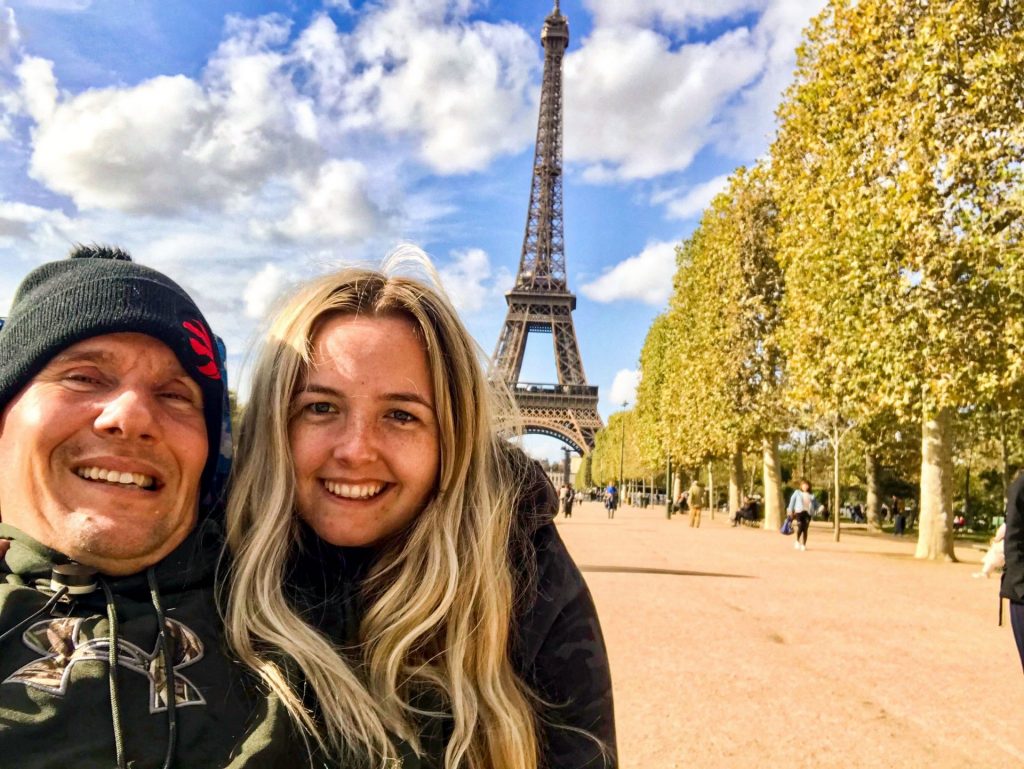 Cory: Wow. When your accident happened, what was that like initially? How did you come to terms with accepting it and what inspired you to start travelling once you did?
Kevin: Well, I was injured at 15. Before that, I hadn't travelled anywhere. I don't think I even travelled on an aeroplane. So travel wasn't something that I had done as a kid. So after my disability, it was tough. I had to do a lot of readjustment, but I had good family support and my friends and mainly my family, my siblings took me on adventures with them.
After my injury, they'd be pushing me places, rollerblading, pushing me in my manual chairs. So adventures were just always kind of fun for me. After I left home and went to university, I had the opportunity to travel to Florida and some other places and got the bug pretty quickly. I realised I wanted to see as much as possible and explore and do as much as possible, given the limitations that I have.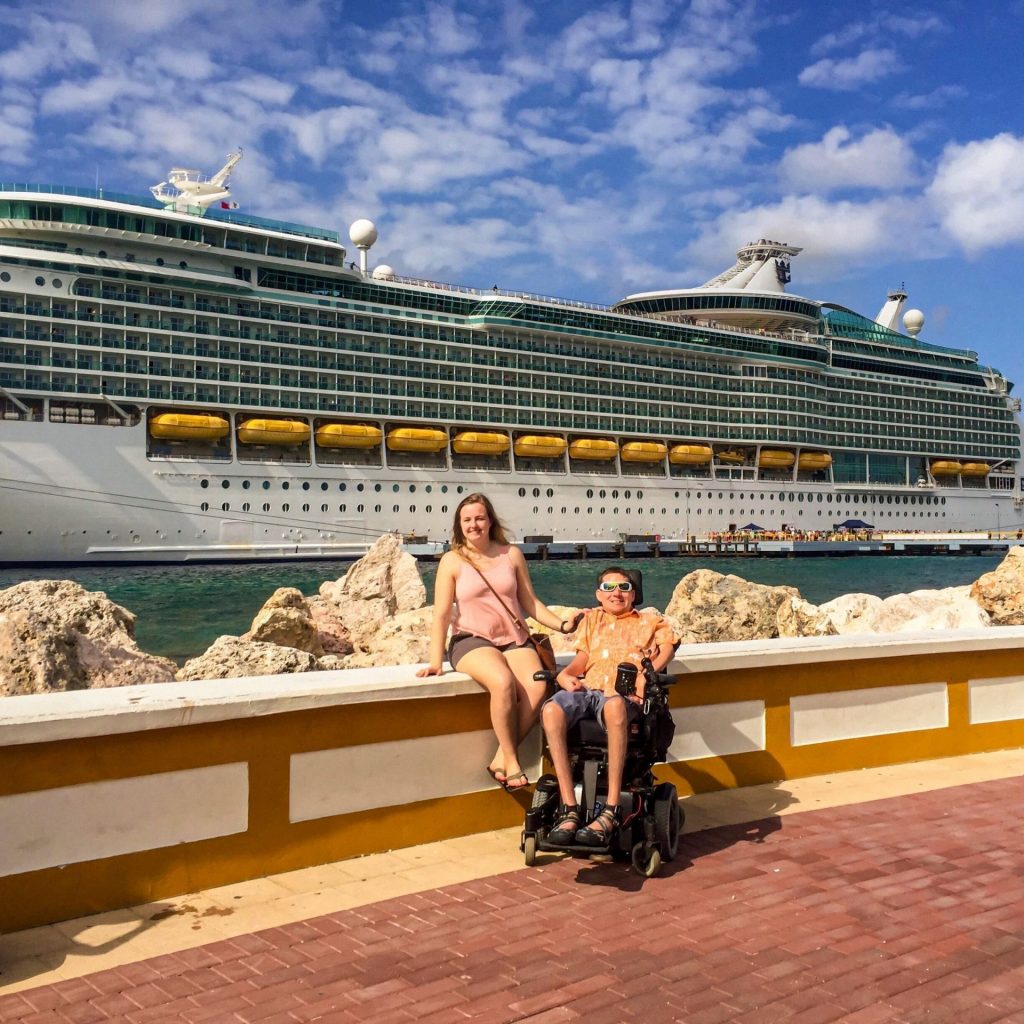 Cory: That sounds like my story as well. I didn't start travelling internationally until later on, although I was born with my disability. But it was later on when I finally started travelling, and I took my first trip at the age of 15. It's been go, go, go ever since. I can't stop!
Kevin: Dee and I together, both having that same love for travel, she's the catalyst that helps me to be able to do that as well because that's not always easy to find people to go with you and get the support you need. Both emotionally and physically. So our teamwork has worked to allow us to be able to travel effectively, and independently.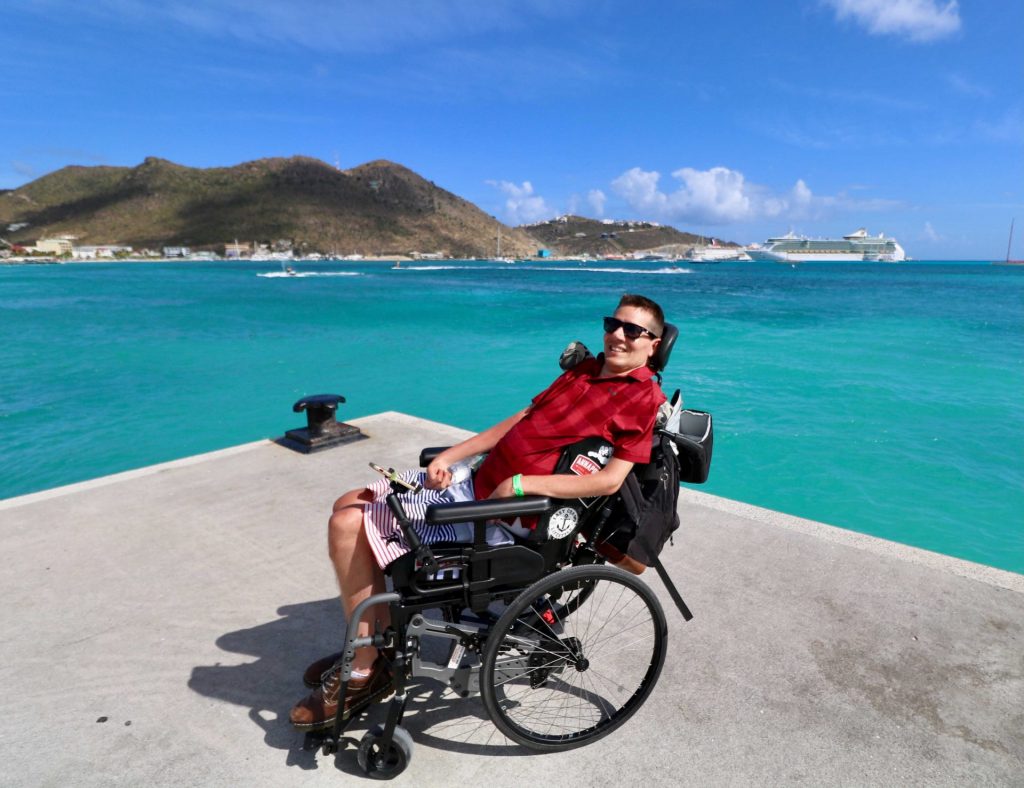 Cory: How did you two meet?
Dee: We met when I was working as a sailing coach at a local adaptive sailing programme. Growing up, I sailed competitively and started coaching. I knew nothing about disability. I knew nothing about parasport. But I applied for this position as a sailing instructor with the adaptive sailing programme here in Halifax. At that time, Kevin was very involved in the nonprofit and was sailing, so I started coaching him that summer. So that's how we met.
Cory: Once you guys started dating and travelling, what were some of those first destinations that you travelled to? What did you learn from those early travel experiences together?
Listen to the podcast to hear the rest of Cory's interview with Kevin and Dee about travelling as an Interabled couple.
Check out more podcast episodes!