Unique stay among the trees – Treehotel
This exclusive property offers a unique stay among the trees of Harads's forests. Treehotel uses local produce in their cooking and has eco-friendly rooms with large beds that overlook the forest, focusing on the wildlife. Activities on offer include hiking, karaoke, children's playground, skiing, fishing and for relaxation, a hot tub and sauna. A stay in Treehotel is without a doubt a memorable experience.
---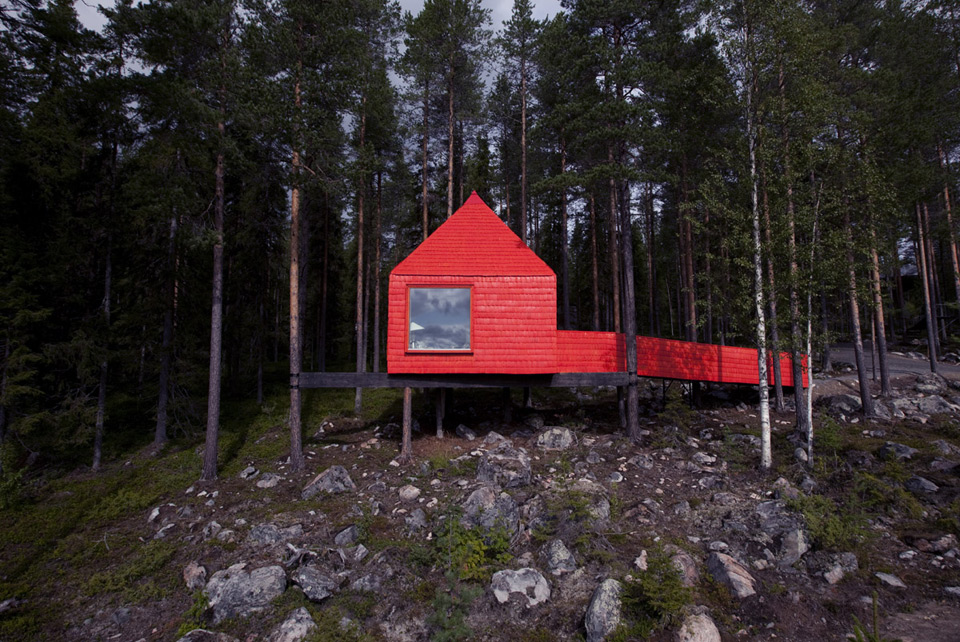 The Blue Cone is based on simplicity and accessibility, both in terms of material and design. The room is a traditional wooden structure with three foundations in the ground to give a sense of height and lightness, but also stability.
You access the room via a bridge from the nearby mountain. The bridge is well suited for people with disabilities. The exterior consists of laminated birch wood, the interior of timber. The treeroom is 22m² and has four beds, separate sleeping loft, bathroom and living room. Shower and sauna is located in two separate buildings close by. All our tree rooms has free WiFi.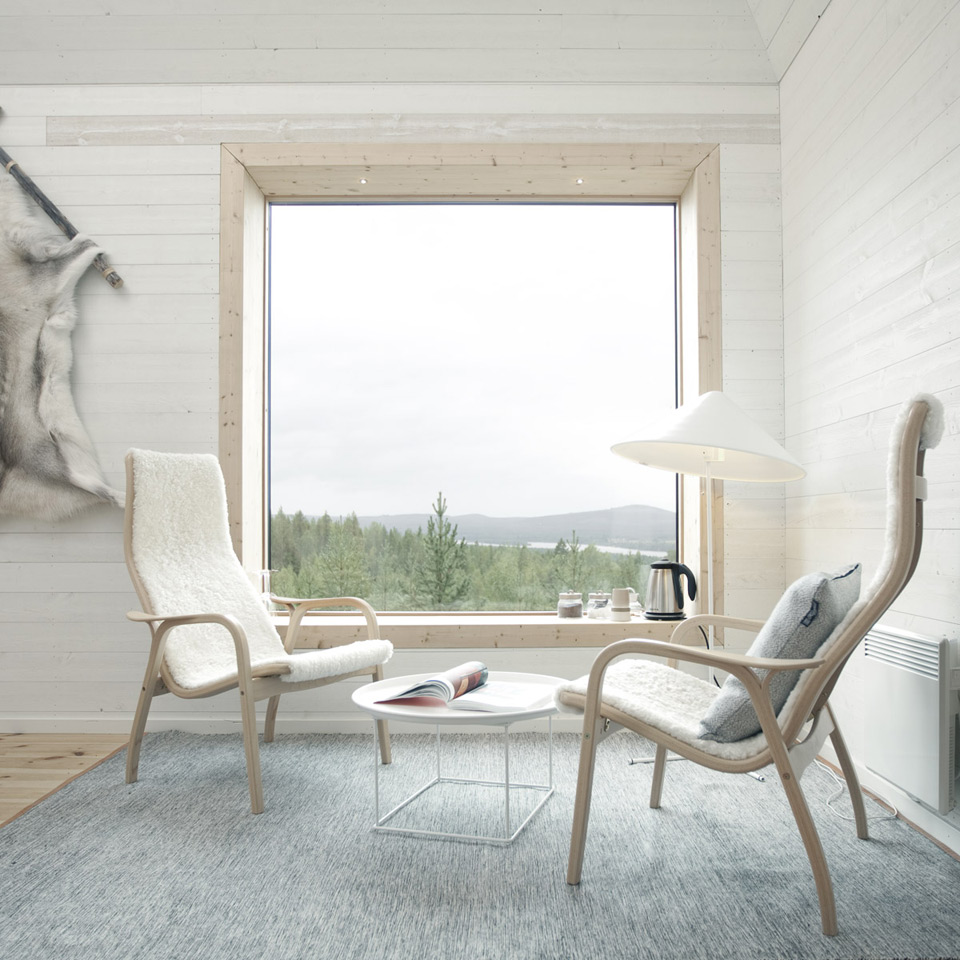 Britta's Pensionat is open for Treehotel's guests, serving breakfast, lunch and dinner in an authentic 1930-1950's setting. There's a restaurant, bar, sauna and relaxation area, TV, and internet. When you arrive at Treehotel, you first check at Britta's pensionat; then it's a short stroll through the breathtaking nature to your treeroom.