You can walk and can handle going up a few stairs.

Maximum of 15 steps (1 floor up) to reach the accommodation or manoeuvre into it.

You can only handle one step at a time.

The accommodation is quite accessible, can suit wheelchair users.

You need a fully accessible accommodation.

Maximum thresholds of 3 cm (1 inch), suits wheelchair users.
Travel Destinations
The Best Accessible Places to Visit in the UK in February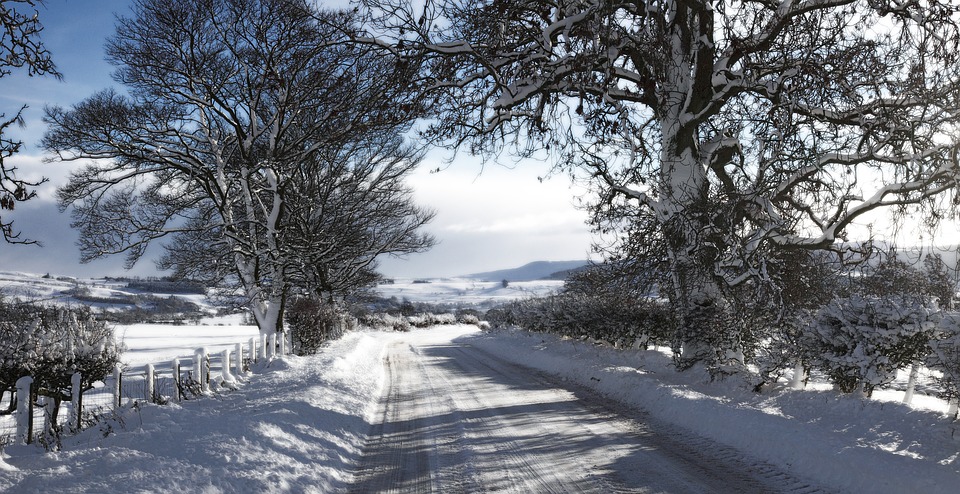 Wheelchair Accessible UK
The most popular times to travel tend to be summer and during the spring or fall. People usually like to travel in warmer months and stay close to home during the cold months of winter. If you never plan to explore during the colder months of the year, though, you're missing out!

There are some places in the UK that are particularly good to visit in February. Not only will visiting during February keep you from running into huge crowds of tourists, but you'll also get to see the winter beauty of these towns.
The towns you're about to read about are wonderful to visit in February, and they're also wheelchair accessible! The following is a list of the four best places to visit in the UK in February. You'll also find details on what makes each one a convenient place for wheelchair users to visit.
The Four Best Places to Visit in the UK in February
Do you like the idea of exploring the UK in February? If not, get ready! The following list just might change your mind.
1. Cupar, Fife
Fans of history and picturesque towns will find everything they're looking for in Cupar, Fife. This little town is in Scotland, where it used to be a bustling royal burgh. Cupar is a lovely place to go for a slower pace of life. You'll have plenty of opportunities there to wander alongside the river Eden and go deer watching in the Scottish Deer Centre.
If you're hoping for a peaceful time away, definitely consider staying at The Rings. It's a set of cottages in a farmland setting where you'll get a mix of stunning views, comfortable accommodations, and rural places to walk, roll, and enjoy nature. Does it sound like something you'd enjoy? It gets even better! They have cottages that are completely accessible. The owners there have thought of everything, down to having the gravel in the driveway sit in a tray to keep it from moving or sinking when wheelchairs drive across it.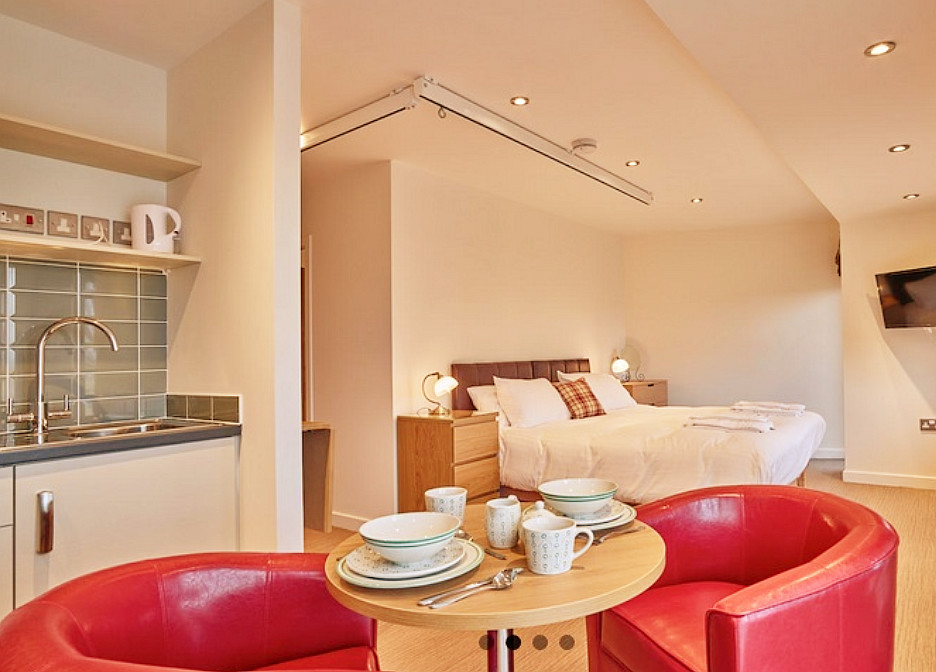 Cupar is perfect for those who want to get away to enjoy the quiet peace and beauty of winter. If you're looking for a pretty place to spend Valentine's Day with your sweetheart, Cupar, Fife could be the perfect fit!
2. Bradford on Avon, Wiltshire
Another small town, this one is found in England. It's full of Georgian houses, independent shops, cafes and former textile mills. Just beyond the Tithe Barn, you'll find a path that follows one of the loveliest stretches of canal in the country.

Speaking of the Tithe Barn, it's a great place to visit! It's one of the largest examples of medieval barn architecture in the UK. Another place you'll be sure to want to stop by is the Peto Garden. It's absolutely beautiful and has an entrance that is wheelchair accessible (be sure to ask for that entrance when visiting). The garden had its inspiration drawn from traditional Italian gardens. You definitely don't want to miss your chance to visit!
Bradford on Avon is a good place for history lovers to visit. You'd also get some lovely winter pictures of the canal!
It is also a wonderful choice to have a visit to Bath from Bradford on Avon, which will only take you 28 minutes to drive.
3. Totnes, Devon
Have you ever heard of Totnes, Devon? If not, you should have! This riverside town has more listed Norman, medieval, and Tudor buildings than any town of similar size. Not only is the town full of historic buildings, but it's also one of the best places to visit if you're hoping to have some time outdoors in a place that is wheelchair accessible.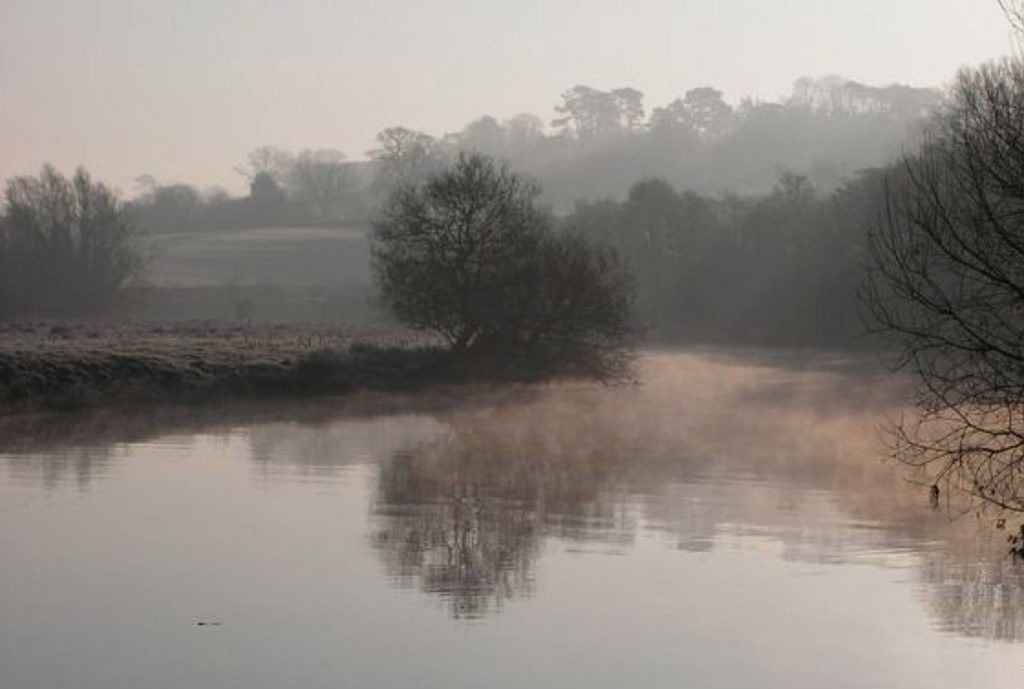 Devon has been blessed with some stunning places to explore. It's perfect for those in wheelchairs, families with strollers, or people who simply enjoy walking on a flatter, easier surface to traverse. One very popular path to roll on goes from Totnes Railway Station to Shinner's Bridge at Dartington. It gives you a variety of places to view wildlife and a mix of different shops along with cafes and toilets. This particular path is 2 miles in length, so don't head out to explore without dressing warmly!
To enjoy your winter journey in Devon, it is a great idea to book a comfortable and reliable accommodation ahead. Look at one of our beautiful apartments in Torquay. It only takes you 28 minutes driving from Totnes. It is a gorgeous apartment with full accessibility, such as the bed with legs and space for hoist, adapted bathrooms with roll-in showers and toilets with one or two grab rails. Furthermore, its light switches and plugs are all designed at the optimal height for wheelchair users. You can also enjoy a wonderful garden here. Click on the pictures to see more detail information inside and outside the property!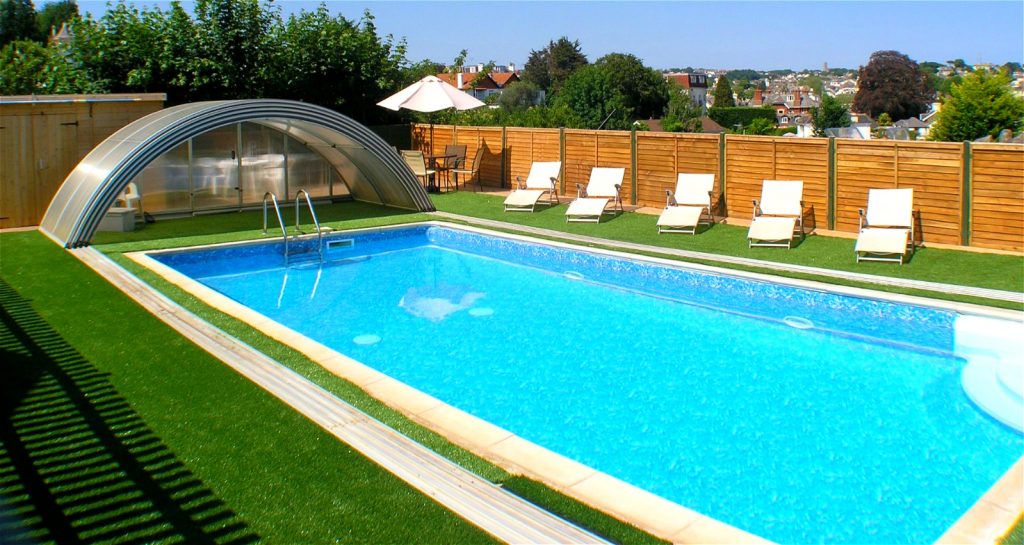 If you do not find the proper accommodations in Devon on the website, do not worry! Contact our support team directly. Here is the e-mail: booking@handiscover.com. You can also call us on :+44 1550 400022 (UK). Currently, we have access to over 150,000 reliable hotels around the world!!
4. Melrose, Scottish Borders
Last but not least, Melrose is a wonderful place to visit in February. Melrose has many attractions that welcome wheelchair users and make the city a fun place to experience some wintery days.
Do you enjoy touring castles? Floors Castle is Scotland's largest inhabited castle, and it's open for you to visit. There is a dedicated disabled car parking area, and wheelchairs are welcome and also available to hire. People usually enter the castle by steps with a rail, but if you ask you can go into the castle by lift. Also, if you're a fan of Sir Walter Scott be sure to stop by Abbotsford House and Gardens. This venue has good access throughout and offers an interesting presentation of Scott's life and achievements. The Hirsel Estate and Homestead Museum is another accessible place to visit that offers beautiful woodlands, riverside views, lakeside walks, and historical sites.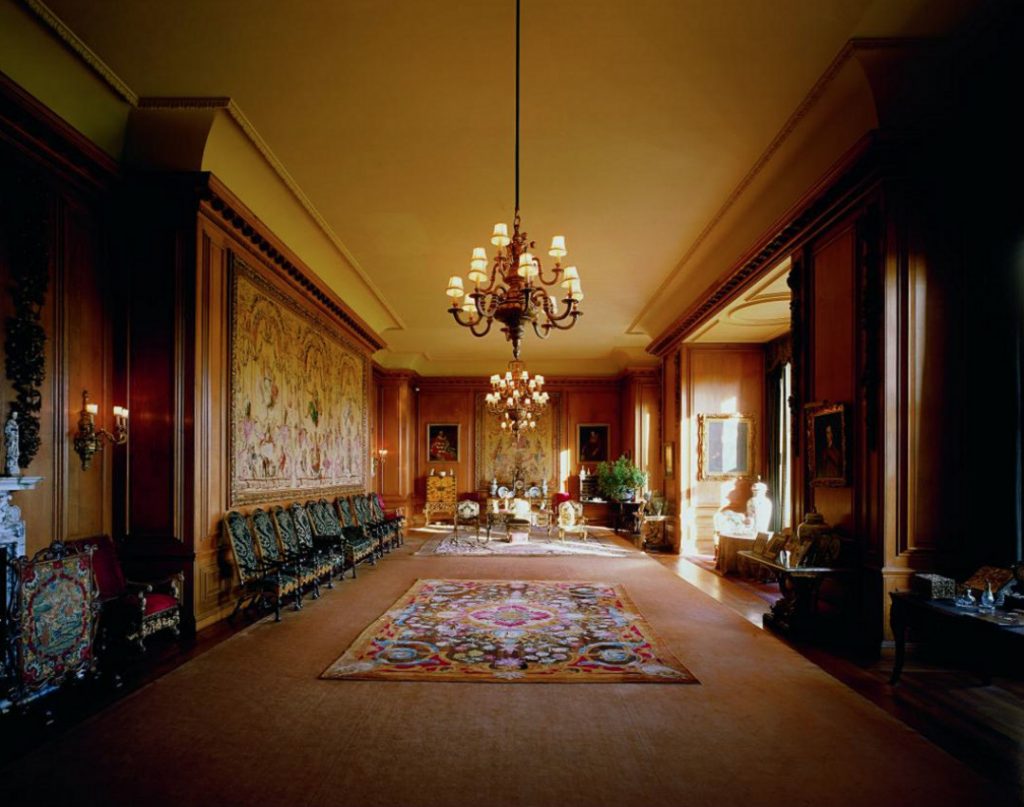 Melrose is perfect for those looking for somewhere with plenty of accessible museum type places. Visiting Melrose in February is a perfect way to see the town in a pretty winter setting while still allowing you to stay warm in all sorts of museums and other buildings.
To experience Melrose as a local in winter, you absolutely need to book a wonderful room. Here is a good recommendation that you can consider!! Click on the pictures to see more detail information inside and outside the property!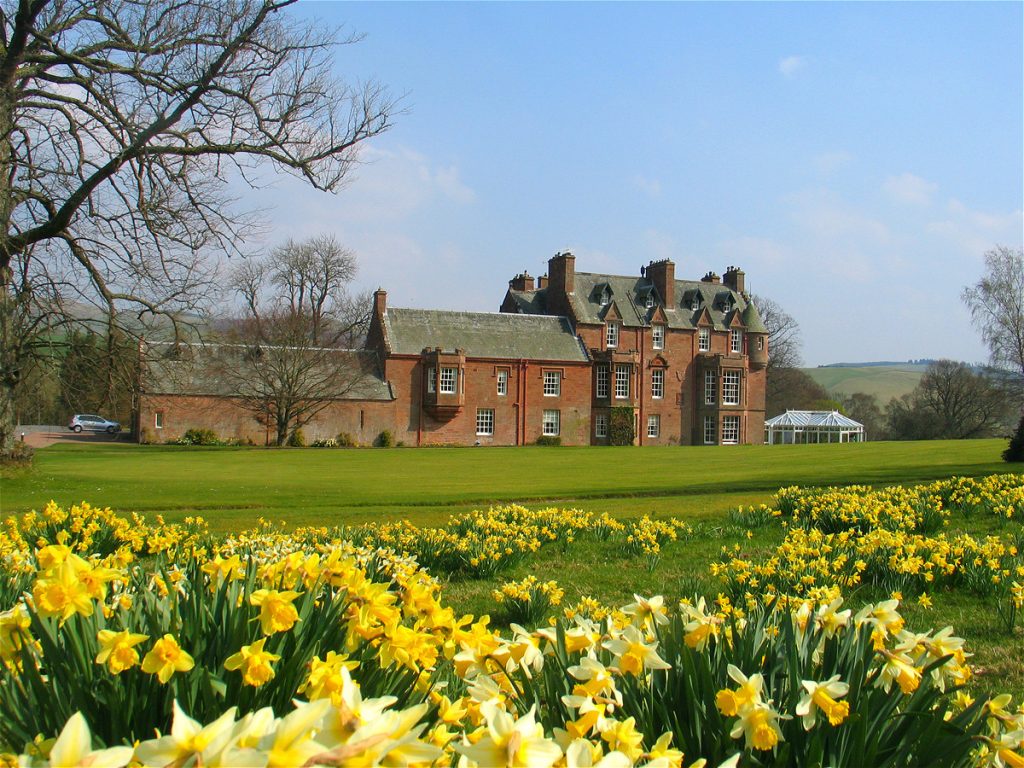 This luxury wheelchair friendly hotel is located in Peebles, which only 43 minutes drive from Melrose. By taking a lovely drive, you could enjoy this fascinating place which is remarked as one of Top Ten Accessible Hotels in the UK by the Guardian and won the 2011 Catey Award for Accessibility.
What do you think of visiting the UK in February? Granted, it might not be your bucket list idea of the perfect vacation, but maybe it should be. Sometimes travelling in times that are a bit more unusual can give you some of the best memories. Not only would travelling during February give you some stunning winter views, but it would also give you the chance to explore the UK without having to worry about busy summer crowds of tourists rushing from one attraction to the next. Going in February also means you avoid the Christmas crowds.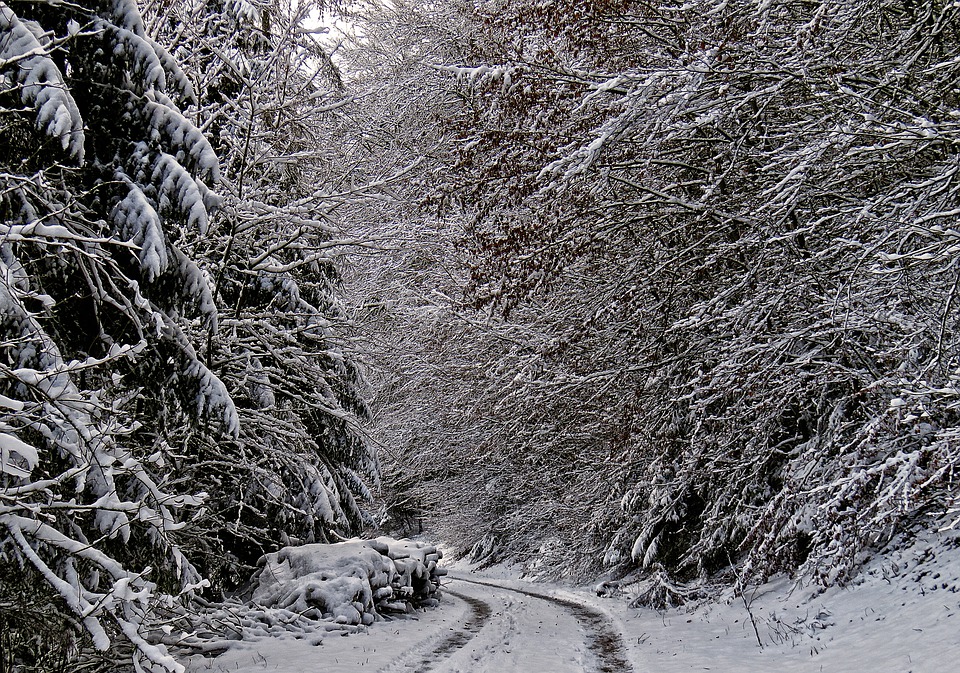 The slower pace of winter would give you the extra time to look around and enjoy just being in the UK. Of course, with Valentine's Day being in February it could also be the perfect time to plan a romantic getaway! Slipping away for a private vacation in the middle of winter will give the two of you lasting memories.
Whether you hope to slip away with your sweetheart, travel with a group of friends, or go away for some alone time to enjoy being by yourself away from the hustle and bustle of everyday life, going to the UK is something you won't regret. February is a beautiful time of year, don't let the cold keep you from missing out on all the world has to offer during this special season!
About the Author:

Cory Lee is a wheelchair user, travel addict, and accessible travel writer. On his blog, Curb Free with Cory Lee, he hopes to inspire others to roll out of their comfort zones and see all the beauty our world has to offer.
To keep reading become a member.
Already a member? Login
Over 400 pieces of exclusive content
Tips and advice on Accessible Travel