You can walk and can handle going up a few stairs.

Maximum of 15 steps (1 floor up) to reach the accommodation or manoeuvre into it.

You can only handle one step at a time.

The accommodation is quite accessible, can suit wheelchair users.

You need a fully accessible accommodation.

Maximum thresholds of 3 cm (1 inch), suits wheelchair users.
Escape to Nature
5 Unique (and Accessible) Things to Do in Barcelona
Barcelona is full of unique and accessible things to do that take visitors beyond the usual tourist destinations. These 5 unique opportunities give seasoned travelers space to continue exploring an amazing location, while also giving first-time visitors fun activities to branch out.
Unique things to do include visiting a toxic fountain and a chocolate museum, as well as outdoor adventures with unique architecture and art all along the way. Each of these activities is wheelchair accessible and provides space to get to know Barcelona on a new level.
1: The Calder Mercury Fountain at The Fundacio Joan Miro
While in Barcelona, one of the unique things to do in Barcelona is visit a beautiful, yet dangerous mercury Fountain at the Fundacio Joan Miro. Spain was home to the world's source of mercury, also known as quicksilver, which is an extremely toxic metal that is liquid at room temperature. The fountain was commissioned as a monument to the mine and instead of pumping water, it pumps liquid mercury. Located at the Fundacio Joan Miro, an art museum, the fountain is still on display, complete with the pumping liquid. To keep visitors safe from the toxic fumes and enticing liquid chemical, the fountain is surrounded by glass, providing a safe viewing.
The entire Fundacio Joan Miro building is wheelchair accessible and supports the fact that art is for everyone and is supposed to be experienced with the senses. The museum space is accessible to guests that use wheelchairs and a range of accessibility options are available, from inclusive activities to audio and visual guides, magnifying glasses, and accessible parking as well as accessible public transportation. There are rest areas throughout the museum with accessible walkways and exhibits.
2: Museu de la xocolata, The Chocolate Museum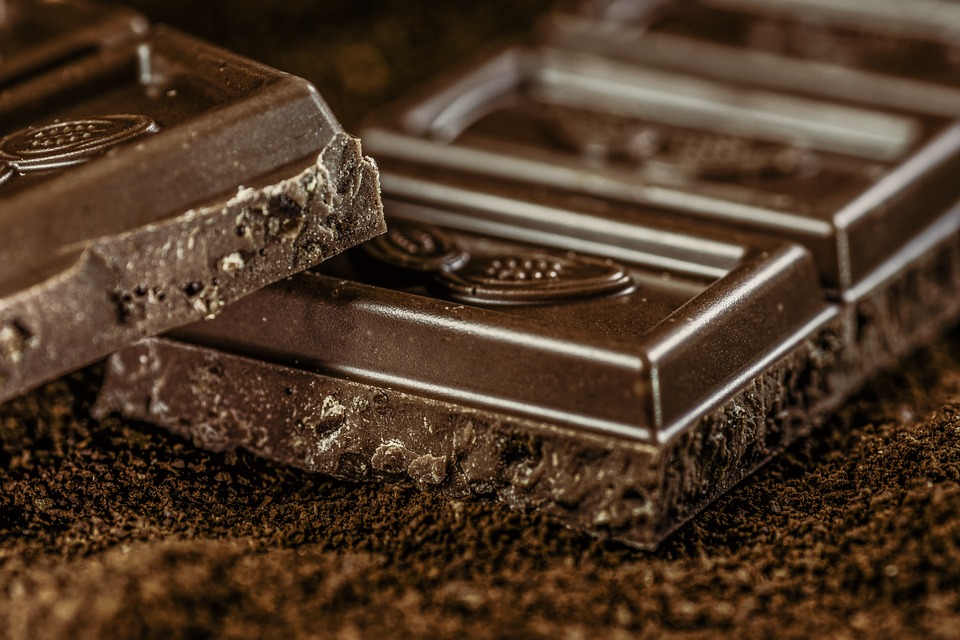 The Museu de la xocolata, or the Chocolate Museum, isn't just dedicated to a wonderful dessert, it's also a place where chocolate becomes art. This museum uses chocolate as a medium and showcases amazing sculptures all made entirely of chocolate. The Barcelona Confectionary Guild created the chocolate museum to highlight the history and story of chocolate as well as show how far the cocoa bean can go, from delectable dessert to amazing artistic medium. Upon entry, guests are welcomed by a white chocolate ape and given a bar of chocolate. Sculptures and statues are on display behind glass, which range from popular Spanish architecture to cultural icons and even a chariot being pulled by horses.
The whole museum is wheelchair accessible, and the museum itself is divided into eight different sections: a cafeteria shop to sample chocolate items, the process of making chocolate, the history of chocolate, chocolate as art, chocolate and pastry, interactive audiovisuals, machines that help make chocolate, and museum specific activities. There is also a garden on the property.
3: Casa Batllo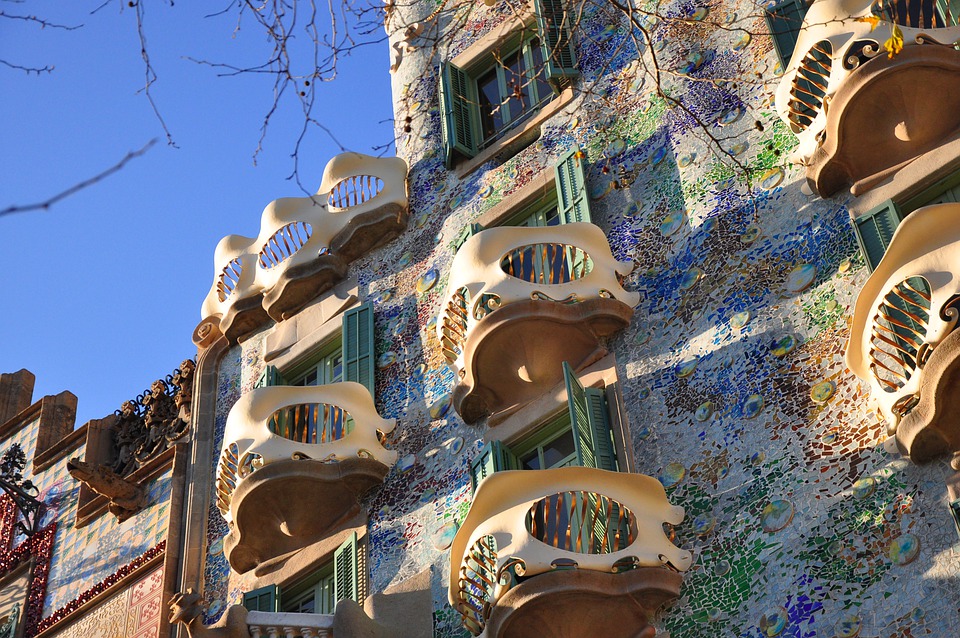 Casa Batllo, or house of bones, is a unique home with an exterior that is elevated to look more like a creature or an animal than the traditional private residence. The Batllo family purchased the home and Gaudi was commissioned to redesign both the exterior and interior, taking this home to a unique and fantastic new level. The exterior has three levels, with each level designed to look like anatomy. The first level is large, organized bones, the second is muscles and vessels, and the top section is a roof that looks like the back of a dragon. The interior takes the basic home structure and turns it into the inner workings of a creature, with soft elements much like you're in the belly of the beast. The home is now a museum dedicated to the work that was done.
The museum is wheelchair accessible with an elevator to help guests visit each floor. The most important rooms and displays in the home are wheelchair accessible, making the museum itself easy enough to explore for all visitors. There may be some portions that are not wheelchair accessible, fine details or small spaces, but the majority is accessible, making it easy to explore both inside and out to get the full effect of the work.
4: Park Guell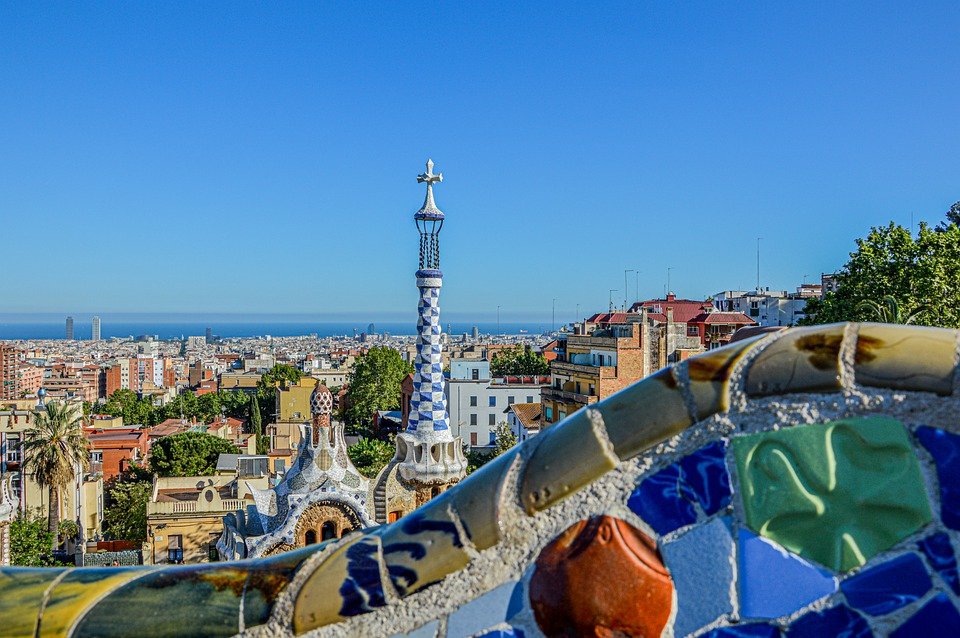 For even more Gaudi appreciation, Park Guell offers a unique opportunity to enjoy the weather and spend some time outdoors while taking in the artistic architecture of the area. The park was originally planned to be a private city with a total of 60 private residences all designed by Gaudi during his naturalist phase. After the original plan failed, the space was turned into a park which opened in 1924. The location provides amazing views of the city below while whimsical art installations such as a sea serpent bench, a dragon at the park's entrance, and mosaic roofs. Guadi's home is also part of the park, a bright pink, four story home in the garden.
Park Guell is wheelchair accessible, but it's recommended that visitors with mobility aids and wheelchair users follow a specific route through the park. This route or path will allow visitors to enjoy the whole park without having to double back on a path or navigate around the installations. By taking this route, you won't miss any part of the space and can save time and energy by navigating with guidance. People with disabilities qualify for free entrance into the park and a companion can purchase a discounted ticket.
5: Street performers on Las Ramblas
Another one of the most unique things to do in Barcelona is checking out the street performers of Las Ramblas, each takes the art of street performing to a new level. Las Ramblas is a very popular boulevard that spans about one mile. Along the street, artists take advantage of the street's popularity and become unique living statues that range from magnificent to hilarious. Some dress as cultural icons while others use creative freedom to create their own characters. Many will remain frozen and statue-like until passersby stop to take in their creation. As crowds gather, the performance really takes off and creates a unique experience.
The street is wheelchair accessible and wide enough to accommodate wheelchairs, but the crowd level may dictate how easy it is to travel the entire mile. The sidewalks are paved, but some sections have more cobblestone-like texture either with art such as a mural or tiles, or due to the texture of the pavement itself. This is a good opportunity to explore the shops and the street art.
Whether you're into traditional tourist style activities or completely off the usual path activities, these unique and accessible things to do give everyone space to explore and enjoy. The architecture and art of Gaudi paired with beautiful outdoor spaces and the other art experiences highlight how rich and full Barcelona is. Now you have unique experiences to add to your next trip, whether you're planning to visit the art or chocolate museum, or want to use this whole list as a guide to plan your entire Barcelona itinerary.
Check out some of our other blog posts:
3-day itinerary through Barcelona in a wheelchair
An Accessible Guide to Barcelona, Spain: What to See and How to Get Around
Live Interview: Accessibility in Barcelona
An Accessible Guide to Córdoba, Spain: What to See and How to Get Around
About the Author:
Cory Lee is a wheelchair user, travel addict, and accessible travel writer. On his blog, Curb Free with Cory Lee, he hopes to inspire others to roll out of their comfort zones and see all the beauty our world has to offer.
To keep reading become a member.
Already a member? Login
Over 400 pieces of exclusive content
Tips and advice on Accessible Travel