Visiting London as a wheelchair user is always a good time, whether it's your first trip or your tenth. Aside from the locations and activities, London is most known for, London also offers a wide range of unique experiences and places to happen upon, from taking a class on tea to kayaking in the River Thames. There are also several unique shopping, dining, and exploring opportunities as well. The following are 5 unique things to do in London as a wheelchair user, giving you places to frequent off the usual tourist path, all with accessibility in mind.
John Snow Pub and Soho Water Pump
The first on the list is a small destination with a big history and story, perfect for those that would like to dabble into visiting unique and obscure locations while also planning an activity and destination in London as a wheelchair user. The Soho water pump is the location of the pump that was considered the source of Cholera in London during the outbreak in 1854. A local doctor, John Snow, traced the illness back to this pump as the source for infection, not as an airborne illness that was thought previously. Visiting the pump may only take a few minutes, but stopping into the nearby John Snow Pub gives you the perfect destination to celebrate this achievement with a pint or a meal.
The accessibility of this unique destination is very good, with the pump itself on the sidewalk with a stone platform to mark and protect the pump. There is a plaque on the bottom edge to highlight the story. The pub is right outside the pump location with a smooth entrance. Inside, there are a few tables and a raised bar.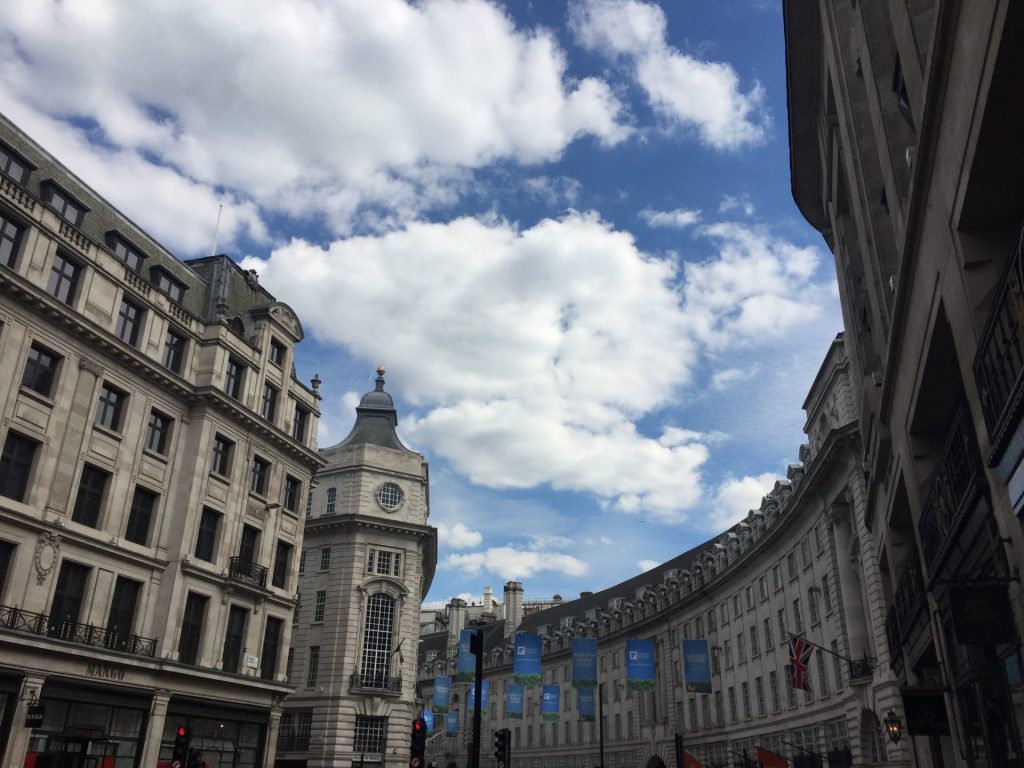 Twinings Tea Master Class
One of the first things that come to mind when people think of London or England is a steaming mug of hot tea, and what better way to explore London as a wheelchair user than to take a tea master class from one of the most well-known tea brands in England? This is an in-person class for those that love tea and enjoy history right in the store, and alternatively, there is an immersive virtual tea experience available as well. The class takes around two hours and focuses on the classic tea, from growth to cup, or you can take specific classes on the family history of Twinings, blending teas, or herbal tea.
This class is wheelchair accessible, both the virtual class at home where you can enjoy tea from afar or in-person. The classroom does have a raised bar for sitting and dining, but as tickets are purchased in advance and private classes are offered, a simple phone call or email can help you set up an arrangement to ensure your tea experience is completely wheelchair accessible.
Kayaking the River Thames
Another highlight on any trip to London as a wheelchair user is visiting the River Thames, but what about a unique experience to take that visit a step further and actually kayak in the river? With Kayaking London you can book a kayaking trip that combines a scenic tour with a great outdoorsy activity, creating a unique experience. The tour takes you around the river to see Big Ben, either during the day or at night, whichever you prefer. The company provides all the necessary gear including splashproof outer layers and lifejackets, but you should wear weather and water accessible clothing including closed-toed shoes.
The accessibility of this unique experience is fairly accessible, as you have to be able to sit in the kayak and paddle, so those with this ability may find it is perfectly suited for them. Kayaking London does say they "are passionate about getting people of all ages and abilities into kayaking," so with some preparation ahead of time this excursion may be easy to adapt to your needs. The tour is for adults only, with a minimum age of 18 years old required for all guests.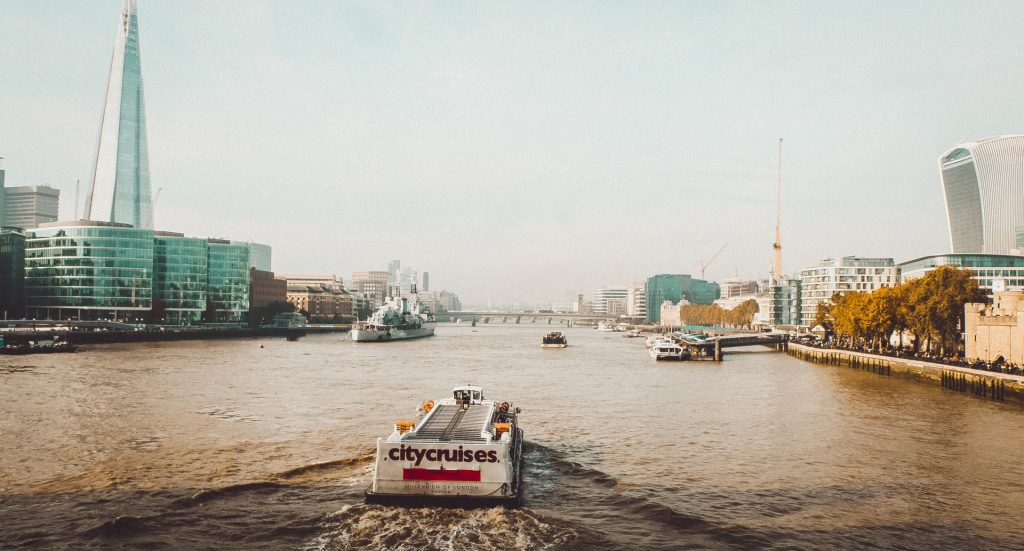 LeadenHall Market
Shopping in London as a wheelchair user is wonderful, from all the iconic shops to picking up things to take home and remember your trip. Visiting LeadenHall Market is a unique place to have a look around, as it is the location that was the inspiration for Diagon Alley in the well-known Harry Potter book series. It is an architectural wonder with the Victorian era coverings enclosing the pathways, preserving the look and feel of the oldest market in London. This unique location is the perfect destination for window shopping and grabbing a bite to eat.
LeadenHall Market is an accessible destination with wide pathways throughout. Most shops have level entrances, but some may have a small lip depending on the architecture and wear of the pavement. The market is open 24/7 in ideal times, but it's best to check for current hours of operation and storefronts in the market before visiting.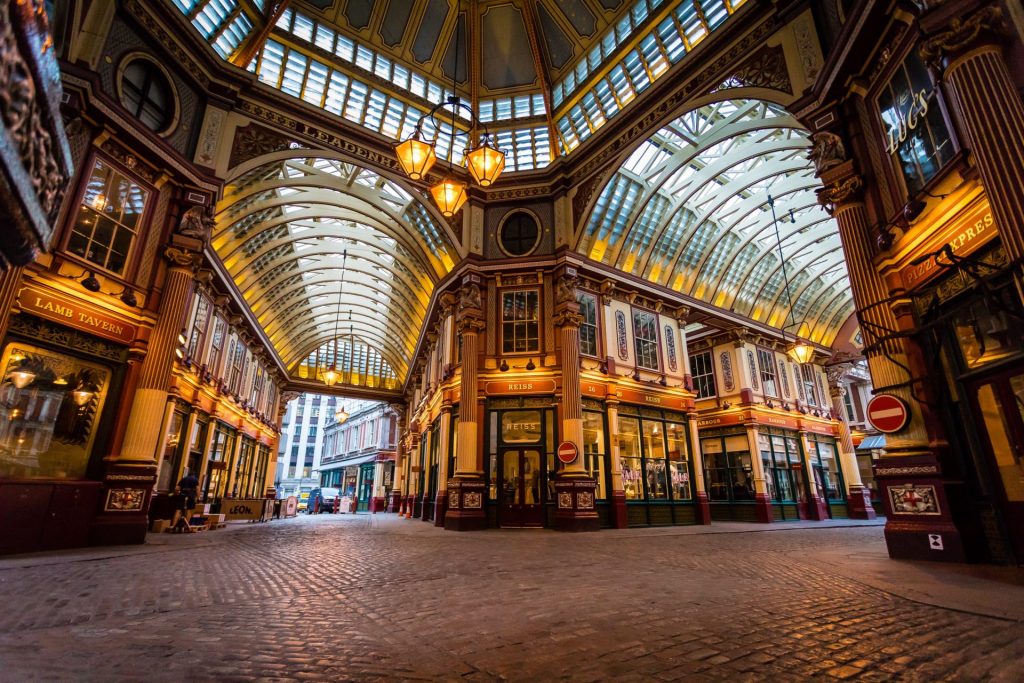 Hoxton Street Monster Supplies
If you're looking for creative and memorable locations to visit in London as a wheelchair user, make sure you stop at Hoxton Street Monster Supplies. This shop has been selling monster goods since 1818, with a closure for the time it took to refurbish the shop, re-opening in 2010. The history of this location has been lost, but the essence has been preserved and offers a fun place to shop for unique goods. Most of the goods they offer are available in their online shop as well, but for the full range of supplies and complete experience, you have to stop by in-person.
The accessibility of Hoxton Street Monster Supplies is very good, with a smooth entrance from the street into the shop. The shop itself is on the small side, with a wide wall of windows facing the sidewalk and floor space between the window and back wall storage. It's a fun place to visit and you should at least stop inside just to take in the experience. Staff are friendly and open to answering questions as well as assisting with your shopping.
London as a wheelchair user is full of wonderful and unique experiences to include in your next trip. From an in-depth tea master class to shopping in locations straight from the pages of your favourite fantasy novel, there's something for everyone in London. If you're looking for slow-paced dining and strolling, there are note-worthy pubs and for those looking for adventure, kayaking in the River Thames is an experience you won't forget. Whenever you're planning to visit London, whether it's your first trip or a return trip, consider including some unique things in your itinerary.
Check out more of our blog posts!
About the Author:
Cory Lee is a wheelchair user, travel addict, and accessible travel writer. On his blog, Curb Free with Cory Lee, he hopes to inspire others to roll out of their comfort zones and see all the beauty our world has to offer.