You can walk and can handle going up a few stairs.

Maximum of 15 steps (1 floor up) to reach the accommodation or manoeuvre into it.

You can only handle one step at a time.

The accommodation is quite accessible, can suit wheelchair users.

You need a fully accessible accommodation.

Maximum thresholds of 3 cm (1 inch), suits wheelchair users.
Podcast
Wheelchair Accessibility in Madrid, Spain | Access All Areas
Cory Lee spoke to Arturo Garrido, the owner and founder of the accessible tour company, Accessible Madrid. They talked about wheelchair accessibility in Madrid as well attractions for wheelchair users and some fun things to do if you're planning a visit to Madrid.
You can listen or watch the full discussion below and previous discussions on our Facebook page and YouTube channel. Follow us on Facebook for new episodes every two weeks.
Below is the transcript of Cory's discussion with Arturo about wheelchair accessibility in Madrid, Spain.
Cory: Welcome, Arturo, thank you so much for joining us!
Arturo: Hi, Cory. Thanks for inviting me to share with you what is accessible in Madrid and what we offer to ensure our clients an unforgettable and remarkable holiday in Spain.
Cory: When I went to Madrid, in April of 2018, you were my guide. We did a full-day tour in Madrid. Then the next day, we did another tour in Toledo, Spain. Which is an hour outside of Madrid, and both tours were spectacular. So, I would highly recommend using Arturo's company, it's called Accessible Madrid. Arturo, can you tell us a little bit about why you started Accessible Madrid and how you founded it?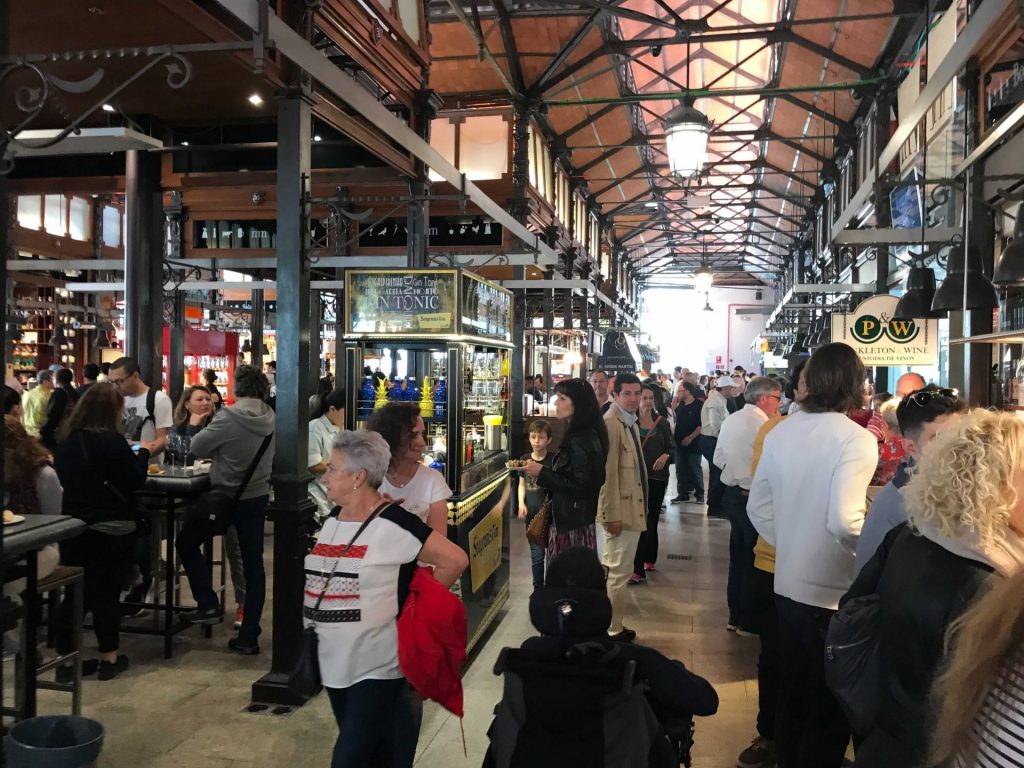 Arturo: I used to work in the investment bank industry before Accessible Madrid was founded in 2014. Mainly because I was looking to do something for people. I love culture, I love art, and I was visiting the Prada Museum in Madrid, one of the main highlights in the city. I was just checking the brochure, and then I saw a couple of guys that were really old, and they were struggling to get to the bus with their walkers.
This led me to think about wheelchair accessibility in Madrid and how difficult it could be for them to visit the city. The city centre has very narrow streets and some streets are not easy to walk on. So, probably they would be heading directly to the hotel which means they would miss one of the most important things in the city. I googled something about accessible travel and private tours in Madrid but I couldn't find anything. This gave me the idea to study the case and see if I could develop a business plan. This was the beginning of Accessible Madrid.
Cory: That's awesome. The next thing I want to talk about is when someone actually gets in Madrid, they are probably going to need some kind of accessible transportation to get to their hotel or get around the city. So is the public transportation in Madrid wheelchair accessible? Or does your company have its own van? Tell us about how accessible transportation is in Madrid.
Arturo: That is a very good question and it's a mixture of both. In terms of wheelchair accessibility in Madrid, we have very good public transportation and we also have very good private transportation. Accessible Madrid can offer wheelchair accessible transportation transfers from the airport or the main train station in Madrid to the hotel and back. We use an accessible Mercedes van. The public buses are 100% wheelchair accessible. 75% of subway stations are accessible and there is a growing process and ongoing investment to make them 100% accessible. This will happen within the next five to seven years, but 75% of them are already accessible.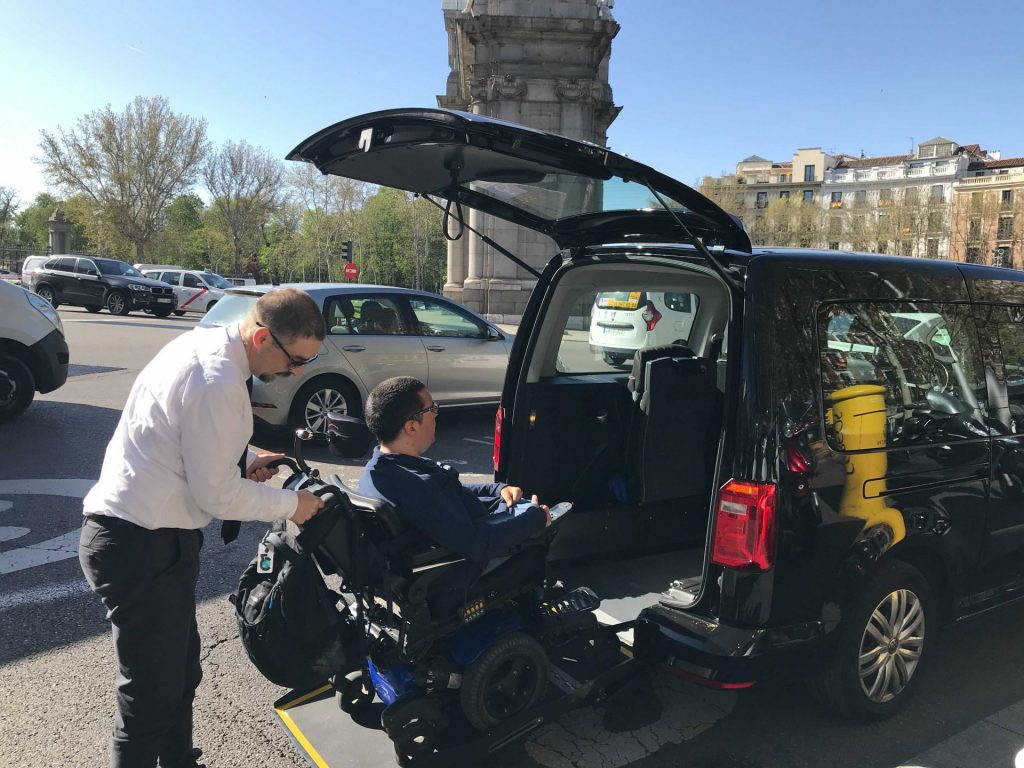 Also, many of the public taxis that you can find in the city are fully accessible. There is an increasing number of taxis joining the fleet because they find that they give better service and there is no higher cost to them. In terms of train stations, we have Atocha train station which is fully accessible, they have excellent service that will help you with your suitcases, taking you directly to your wagon to the train. These high-speed trains, of which we have a very wide network in Spain, are fully accessible and they are really comfortable.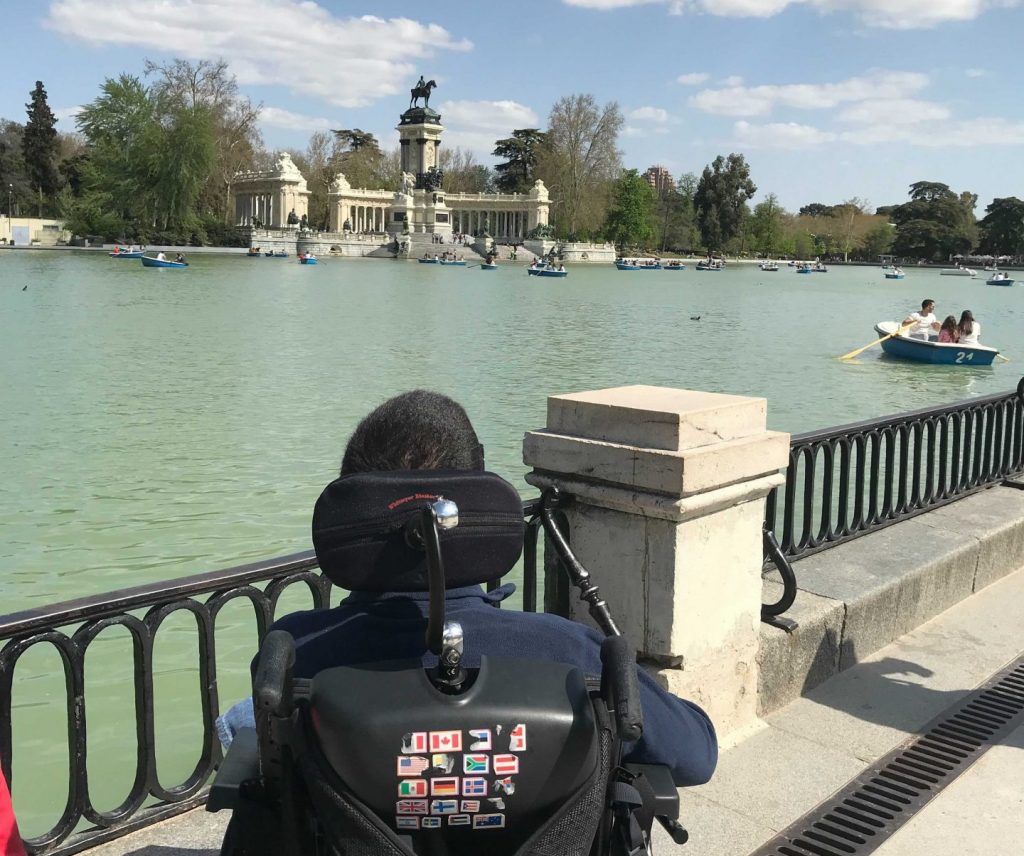 Cory: Nice, awesome. For me, it was easy to roll around and get around the city centre with my wheelchair. But can you speak a little bit about the layout of the city and how accessible it is?
Arturo: Your recent trip was two years ago now, and at that time the sidewalk curves were fine in the city. But there has been a huge investment to improve those and also the sidewalks. Sidewalks in many areas in the city are much better, the pavement is much better. There are more streets for pedestrians because there is less traffic in the city in terms of cars and noise. They gave more streets to pedestrians, which for this industry and for our clients and people visiting Madrid, it's incredible.
Cory: Yeah. Awesome. I have one more question about transportation. Is there an extra fee for the taxis for a wheelchair traveller?
Arturo: No, the price is the same.
Listen to the podcast to hear the rest of Cory's interview about wheelchair accessibility in Madrid.
Check out more podcast episodes!
To keep reading become a member.
Already a member? Login
Over 400 pieces of exclusive content
Tips and advice on Accessible Travel