You can walk and can handle going up a few stairs.

Maximum of 15 steps (1 floor up) to reach the accommodation or manoeuvre into it.

You can only handle one step at a time.

The accommodation is quite accessible, can suit wheelchair users.

You need a fully accessible accommodation.

Maximum thresholds of 3 cm (1 inch), suits wheelchair users.
Islands & Peninsulas
An Accessible Guide to Bali, Indonesia: What to See and How to Get Around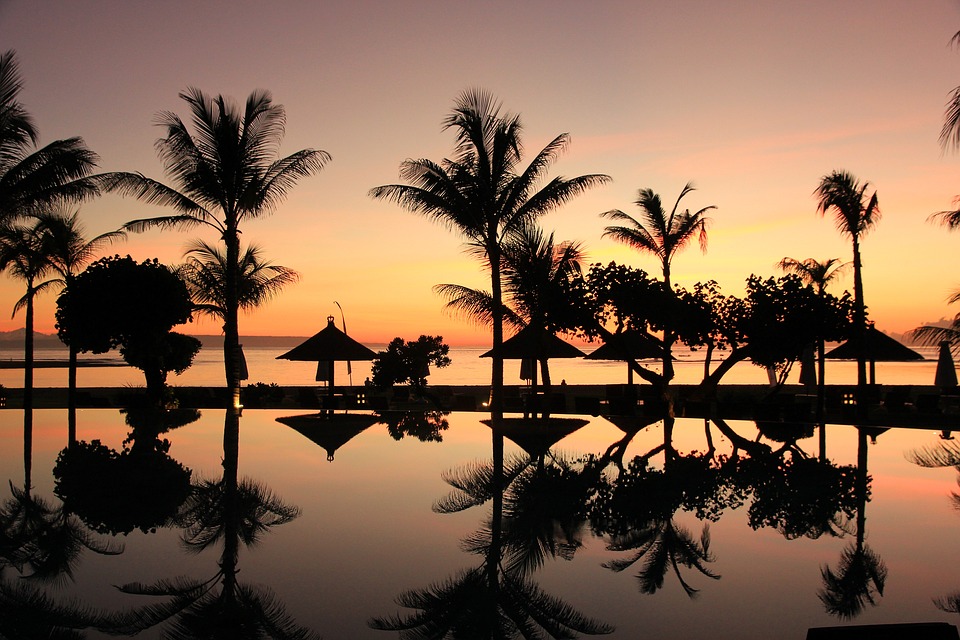 Wheelchair Accessible Bali
If you travel often or have friends who travel often, the idea of going to Bali for a holiday shouldn't be a completely foreign one. Its beauty and affordability makes wheelchair accessible Bali one of the world's top tourist destinations.
Parts of Bali are wheelchair accessible while others aren't so much. If you stick with areas that are more popular with tourists, you have a better chance of having wheelchair accessible things to do. It's definitely doable to go to Bali with a wheelchair! You just need to plan well in order to have the least amount of hassle.
The following section explains four of the activities you can do in Bali with a wheelchair. Further in the article, you'll read more detailed information about getting around Bali with a disability.
To find beautiful accessible accommodations suited to your needs, just type where you want to go below and we'll show you what's available in that area!
Bali's 4 Best Wheelchair Accessible Activities
Bali has a lot to offer everyone! Whether you're in a wheelchair or not, you won't get bored while in this beautiful part of Indonesia.
Tanah Lot Temple
Do you enjoy learning about the history of the places you visit? If so, you'd love a visit to Tanah Lot Temple, the most famous temple in Bali. Going there would provide you with a history lesson and a bit of folklore.
At the temple, you can learn the history of how it was built by fishermen many years ago. They built it where it sits, by a beautiful selection of beaches. You'll also learn about the legend that claims the temple has been protected by sea snakes!
The temple is accessible with walkways in the park that are wide enough for a wheelchair to traverse comfortably. It's a lovely place to roll around and enjoy a taste of the beauty of Bali.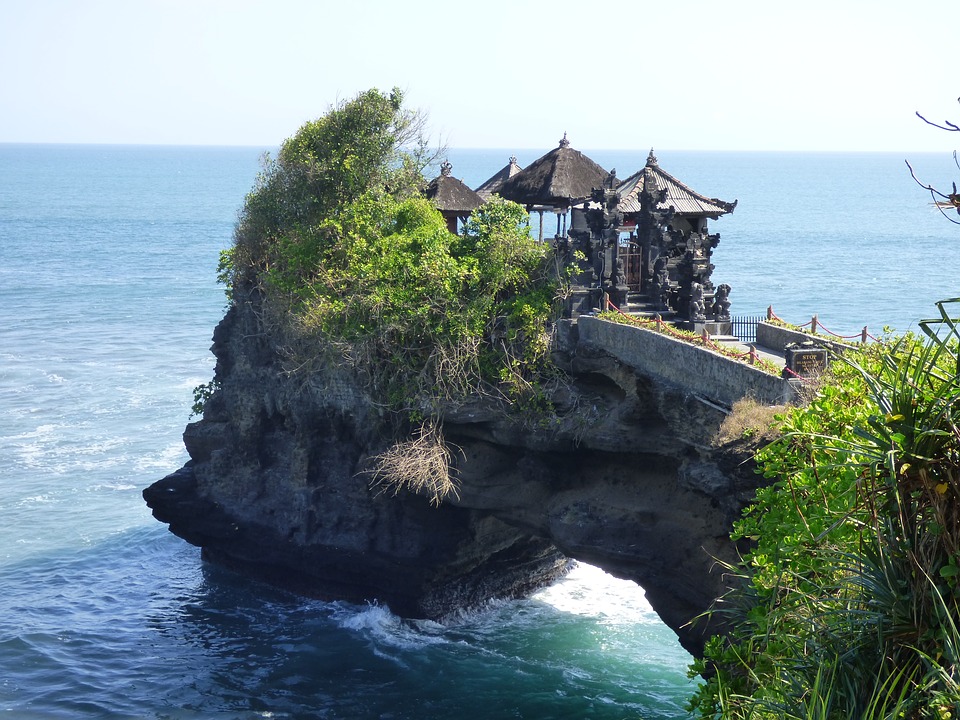 GWK Cultural Park
Speaking of history and folklore, GWK is another lovely place to visit. It's full of stories you can take back home to your friends along with gorgeous pictures of the area.
The park has two giant statues. One of the statues is of Lord Visnu, and the other is of a giant mythical bird. The park also provides amazing views of Bali's high peaks and deep valleys. You won't want to leave your camera at home for this one!
The entire park is wheelchair accessible. You can easily get around everywhere, including the area where the statues are.
Mount Agung and Pura Besakih
Mount Agung is a volcano that is actually on high alert at the moment. It was put on high alert before. However, it is a gorgeous place to visit! This will be a good activity to do after the volcano is safe to visit again.
Pura Besakih is a temple complex on Mount Agung. It's a celebrated place that is considered sacred. It is full of bright banners, courtyards, and shrines. It's a great place to see the culture of Bali along with the gorgeous scenery.
The ground isn't the most uniform, however, there are ramps around the area to help people with wheelchairs get around.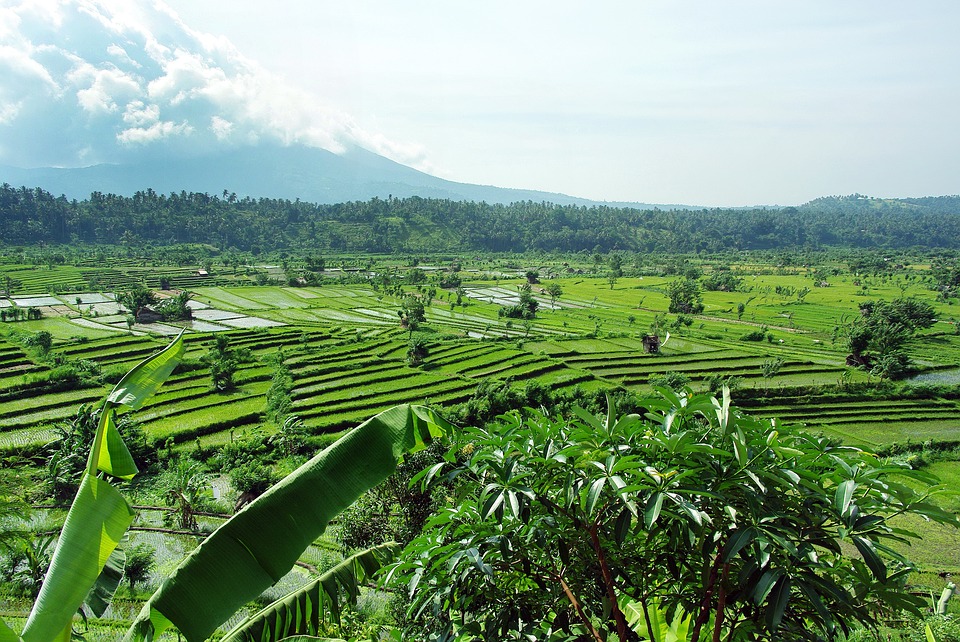 Bali Zoo
If you enjoy going to zoos, the Bali zoo is a beautiful one to visit. It is the only attraction with animals in Bali that is actually referred to as a zoo. It is full of tropical gardens and various types of mammals, birds, and reptiles.
A pleasant place to walk, the zoo is shady and offers plenty a lovely place to enjoy the outdoors. They also offer elephant and pony rides in case you or your friends or family want to give that a try!
They are wheelchair accessible with ramps around the area. The staff members are also available and happy to assist visitors with disabilities.
Best Ways to Get Around Bali in a Wheelchair
Bali Access Travel, which you can find here, is a wonderful way to get around the area! They provide everything, whether you'd like to hire equipment, need an airport transfer, or want wheelchair adapted transportation. They also offer tours that are wheelchair accessible.
Another good way to get around is the Blue Bird Taxi Service. It's one of the best in Indonesia! You can find them here. They now have an App you can download to make your time using them even easier.
Who's ready to fly out to Bali with me? I'd love to head out there right now! The scenery and the plethora of activities available for wheelchair users make it a wonderful place to vacation. Even if Bali isn't the most wheelchair accessible place to visit in the world, it's definitely accessible if you just take a bit of time to plan out your trip! Search your Accessible Accommodations Now!
About the Author:

Cory Lee is a wheelchair user, travel addict, and accessible travel writer. On his blog, Curb Free with Cory Lee, he hopes to inspire others to roll out of their comfort zones and see all the beauty our world has to offer.
To keep reading become a member.
Already a member? Login
Over 400 pieces of exclusive content
Tips and advice on Accessible Travel