You can walk and can handle going up a few stairs.

Maximum of 15 steps (1 floor up) to reach the accommodation or manoeuvre into it.

You can only handle one step at a time.

The accommodation is quite accessible, can suit wheelchair users.

You need a fully accessible accommodation.

Maximum thresholds of 3 cm (1 inch), suits wheelchair users.
The Best Wheelchair Accessible Beaches in Greece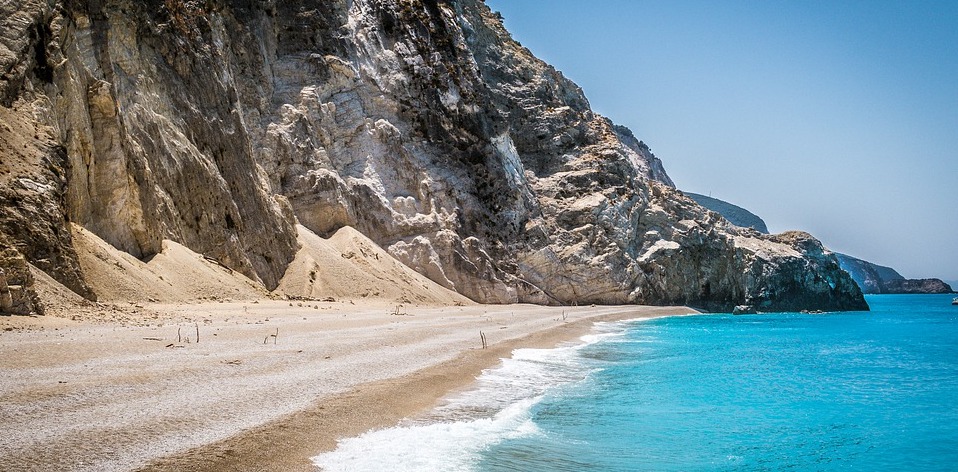 Greece is an amazing beach destination with the deep blue water and luxurious cliffside architecture. Choosing to visit Greece is the perfect opportunity for those that want to explore rich history, along with relaxing days at the wheelchair accessible beaches in Greece taking dips in the crystal sea water and lounging in the shade.
The best wheelchair accessible beaches in Greece are located on these 5 islands, each offering accessible beaches where wheelchair users can use beach wheelchairs and wooden walkways to navigate the terrain and even transfer from the sand to the sea with the use of Seatrac. No matter your destination, travel plans, or the pace of your adventure, Greece has just the wheelchair accessible beach you're looking for to round out your trip.
Wheelchair Accessible Beaches in Greece
1: Corfu
The first location on the list for the best wheelchair accessible beaches in Greece is the island of Corfu because Corfu has been working to make all 20 of the island's beaches wheelchair accessible since 2015. The initial push for accessibility started with beach wheelchairs, with the introduction of 10 wheelchairs for the island, distributed among the beaches. Each year since, 4 new beach wheelchairs have been added to provide accessibility throughout the island. These wheelchairs are used for sand and sea, as they are floating wheelchairs to provide the best access at the beach.
Beyond the beach wheelchairs, Corfu has started installing ramps at beaches with a lower current, some of the most popular swimming sites, so that wheelchair users can get into the water safely and swim without added risk. The use of Seatrac, a solar powered rail guided chair that reaches from the sand into the sea, provides wheelchair users a way to get in and out of the water without added assistance. It's safe to say that the island of Corfu has a range of wheelchair accessible beaches due to the added accessibility in recent years and planning a trip to the island would be a great beach getaway.
2: Cyprus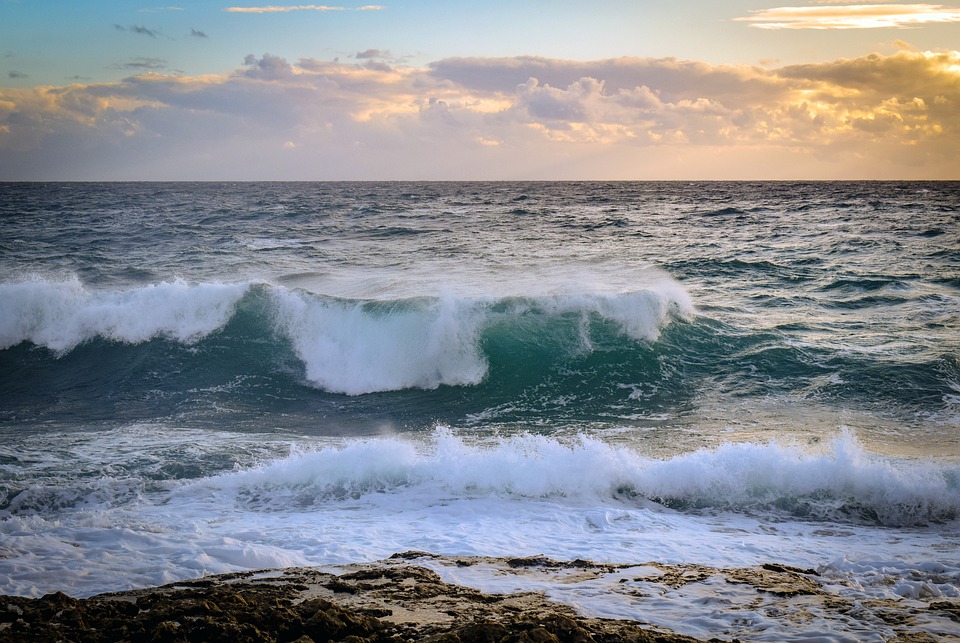 Another great location for wheelchair accessible beaches is Cyprus, which has 47 wheelchair accessible beaches, many are in towns throughout the region, and of these 47, 26 beaches are fully wheelchair accessible. Beaches with full accessibility have wooden ramps and plastic pathways to provide a path through the sand along with amphibious wheelchairs for moving across the sand and into the sea. Full accessibility also includes bathrooms and accessible parking. 5 beaches are equipped with Seatrac for unassisted access from the sand to the sea through the use of a solar powered rail guided chair.
Specific beach towns that are fully wheelchair accessible, that provide access from the land into the sea, include Ammochostos which is on the eastern part of the island where the Famagusta bay is located. There are 7 separate beaches in this area, most of which offer floating wheelchairs and 2 have a Seatrac. Larnaca has 5 accessible beaches, all with floating wheelchairs. Limassol has 5 accessible beaches and one with Seatrac, and Paphos has 9 accessible beaches, 2 with Seatrac. The remaining 21 beaches have wooden ramps and plastic pathways, but no direct access to the water and no floating wheelchairs.
3: Athens / Attica
Athens is a very popular destination in Greece known for its rich history and popular landmarks, but it's also a great location for enjoying the water and spending time at the beach. The best way to get a sense of the accessibility of the beaches in Athens is to view the Seatrac availability at each beach. Seatrac listings provide images of the beach access, which typically includes wooden pathways in the sand to reach the water's edge or end at a Seatrac station to provide independent water access. Depending on the beach there may also be floating wheelchairs available, especially those beaches that don't have elevated sand pathways.
Athens is a well-known space for tourism and typically that happens in the city or at the landmarks, but if you're interested in visiting Athens you can still plan a beach stop during your trip. This is a great opportunity to explore the shore and spend time in the water, as the Seatrac makes it easy to enter the water for a refreshing dip.
4: Crete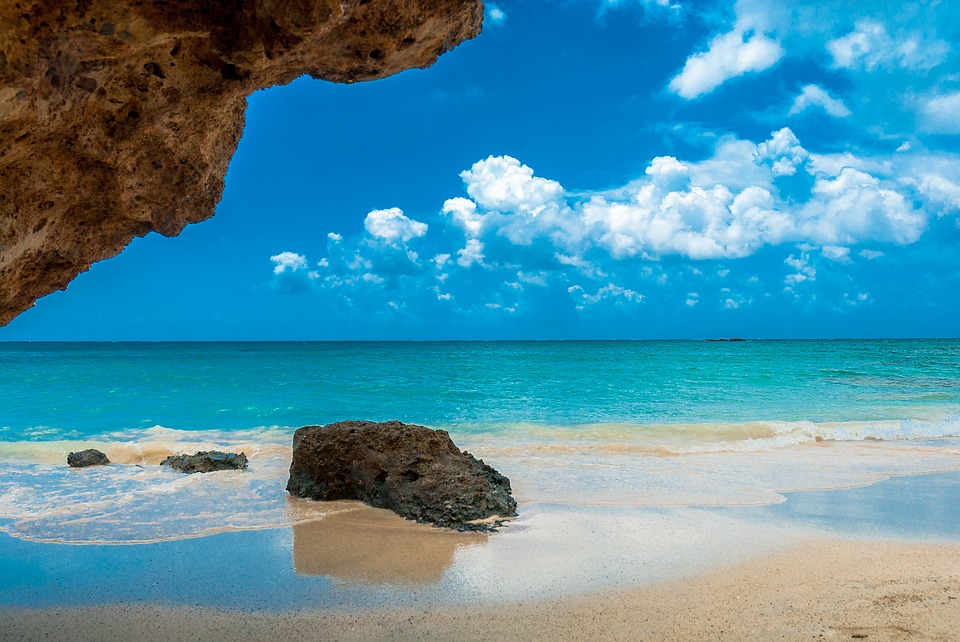 The island of Crete is a great choice for wheelchair accessible beaches because Crete delivers beyond the beach as well, with accessible towns and even resorts with accessible spas and mountain village space. Focusing specifically on beaches, the best wheelchair accessible beach option is in Rethymno. Rethymno started "Rethymno For All", an accessibility project to add ramps and parking throughout the town, as well as add Seatrac to the beaches for water access.
Throughout Crete, there are 7 fully wheelchair accessible beaches, which all use Seatrac to provide access to the water so wheelchair users can enter the water independently. These beaches also have floating wheelchairs for sea and sand use. The best beaches are in Chania and Heraklion as well as Rethymno. Each town has at least one beach that offers wheelchair accessible bathrooms, parking, floating wheelchairs, and Seatrac.
5: Syros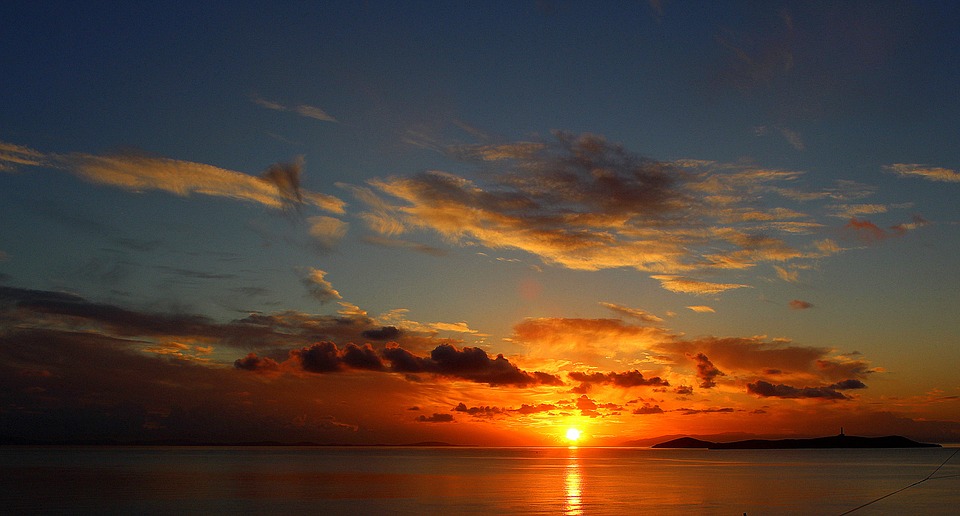 The last wheelchair accessible island in Greece to mention for beach access is Syros. This is a great place for exploring the local town and region as well as the beaches, because there are many wheelchair friendly hotels, ramps, and even elevators in some places to help wheelchair users navigate the sites along the steep cliffside. All this accessibility within the town extends to the major beaches as well, where most offer a floating wheelchair on site. This is a great opportunity to get into the sand, sun, and surf for a full beach day.
There are four major beaches that also offer Seatrac for independent water access for wheelchair users. These beaches: Vari, Agathopes, Voulgari, and Galissas also have floating wheelchairs, parking, and ramps for wheelchair access. Syros is a great location for a trip because there's plenty to do in the town as well as beaches to explore and relax.
Greece is a unique location for beach vacations because many towns have a rich history and each island provides a range of beaches, all with wheelchair access. These islands in Greece have more than 1 wheelchair accessible beach, including floating wheelchairs and Seatrac so local residents as well as visitors have full access to the coast. All of these wheelchair accessible beaches make it easy to pick a spot and enjoy the beach as a full day on the water or a quick way to unwind after a busy day.
Check out more of our blog posts!
About the Author:
Cory Lee is a wheelchair user, travel addict, and accessible travel writer. On his blog, Curb Free with Cory Lee, he hopes to inspire others to roll out of their comfort zones and see all the beauty our world has to offer.
To keep reading become a member.
Already a member? Login
Over 400 pieces of exclusive content
Tips and advice on Accessible Travel