You can walk and can handle going up a few stairs.

Maximum of 15 steps (1 floor up) to reach the accommodation or manoeuvre into it.

You can only handle one step at a time.

The accommodation is quite accessible, can suit wheelchair users.

You need a fully accessible accommodation.

Maximum thresholds of 3 cm (1 inch), suits wheelchair users.
The Urban Experience
An Accessible Guide to Bucharest, Romania: What to See and How to Get Around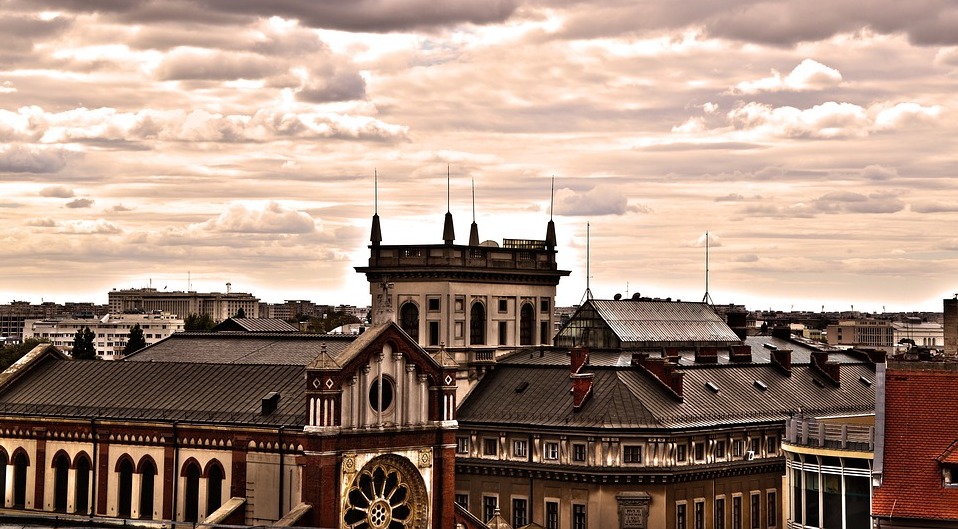 Wheelchair Accessible Bucharest
What do you know about Bucharest, Romania? Have you ever been there? Bucharest is a city full of unique old architecture, charming lanes, and fascinating museums. It has castles, beautiful churches, and miles and miles of lovely parks.
Would you like to go see Bucharest for yourself? If you're wondering if having a wheelchair would hold you back, no need to worry there! They have plenty for everyone to do; including those who use wheelchairs. The following section will give you ideas of activities you can do while in Bucharest.
If you're still not convinced to go, the final section will give you some ideas for transportation that is available for those in wheelchairs in the old city.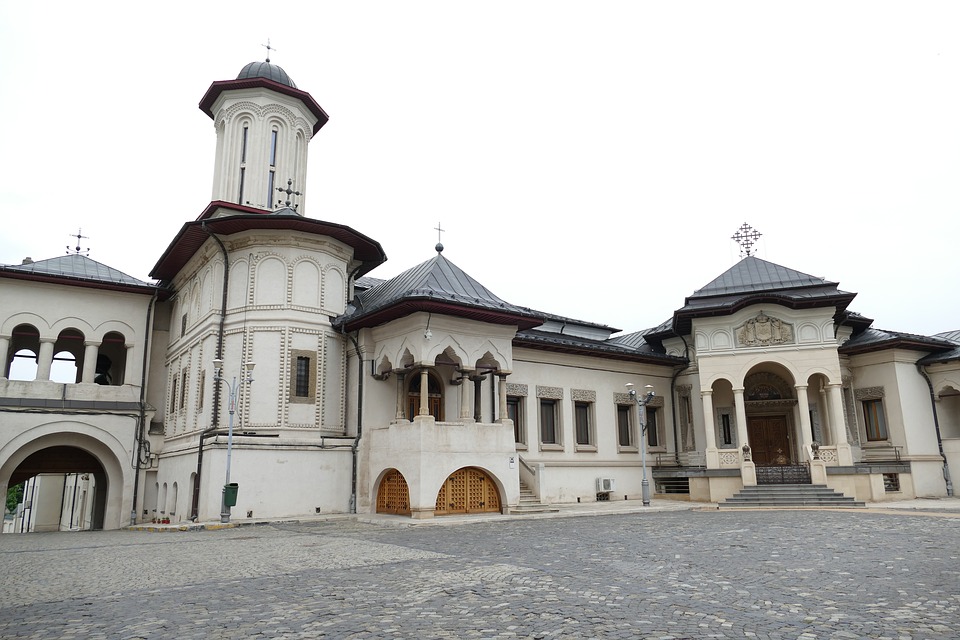 Bucharest's 5 Best Wheelchair Accessible Activities
So, how accessible is Bucharest? Are there really enough accessible activities to keep you busy to warrant a vacation there? There are! Check out the list below to see for yourself.
Palace of Parliament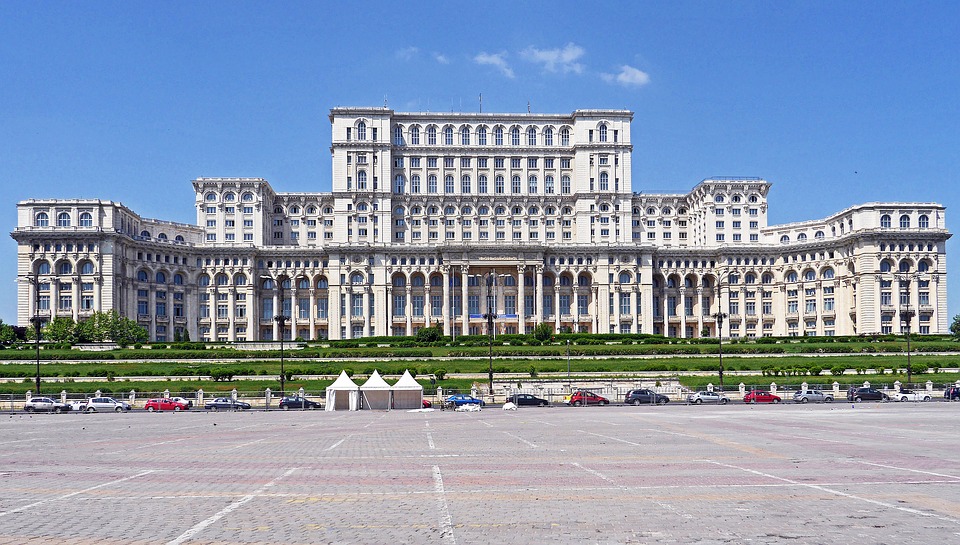 The beautiful building that hosts both houses of the Romanian Parliament is open for tours! The tours are available in a variety of languages. While the palace isn't completely accessible, there are several different tours that go on wheelchair friendly routes.
People in wheelchairs are able to enter free of charge, but they ask that you let them know of your upcoming visit in advance. Go to http://cic.cdep.ro/en for more information on the tour.
Spending an afternoon touring the palace would be a lovely way to kick off your stay in Bucharest!
Cismigiu Gardens
Do you love being outdoors? Does the idea of a public park excite you? If so, definitely plan to see Cismigiu Gardens while you're in Romania! The park has 42 acres and includes the Cismigiu lake, which you can see up close along several bridge crossings.
The park is fully accessible and an enjoyable way to spend a morning, or even an entire day! The best entrance to use is found in front of City Hall on Regina Elisabeta Boulevard.
If you prefer, the largest entrance to the park is at the rear of the park. However, that large entrance does require you to use their stairway. There is a small accessible entrance about one block away from the large entrance on a residential side street.
Romanian Athenaeum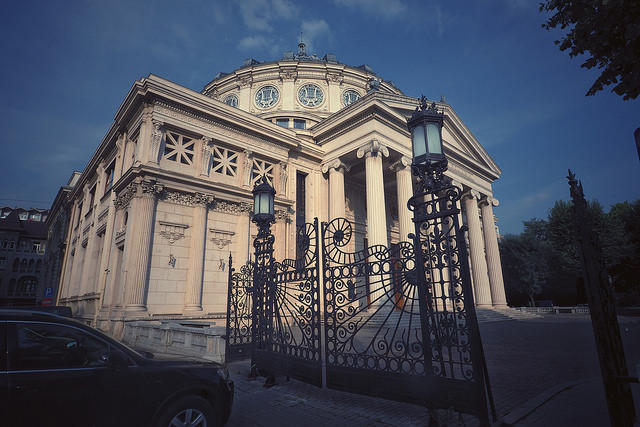 If you like history, this next site is for you! It's a historic concert hall which can be found in the Victory district of Bucharest. The building dates back to 1888! It's the place the George Enescu Philharmonic Orchestra calls home.
The building is a great thing to see while you're out admiring the Cismigiu Gardens as the gardens are within walking distance to the Romanian Athenaeum.
The inside of the building is not accessible as there are steps in several areas that you would need to climb. However, it is worth seeing from the outside! It's a beautiful piece of history, having survived two world wars, and a must-see for visitors to Bucharest.
National Museum of Art of Romania
Are you an art loving person? If so, definitely don't forget to check out this museum! The museum houses both the National and European Art Galleries. It features collections of Romanian Modern Art, Medieval Art, amazing stonework from the past five centuries, and also works from around Europe. It even includes works from the collection of King Charles I as well!
To get into the museum, most people must pay a small fee. Often disabled people are offered free admittance, however, this doesn't always happen as it is not an official policy.
The exhibition halls, as well as the galleries, are fully accessible. Don't worry if you don't speak the local language! The descriptions of the art are in both English and Romanian languages.
Kretzulescu Church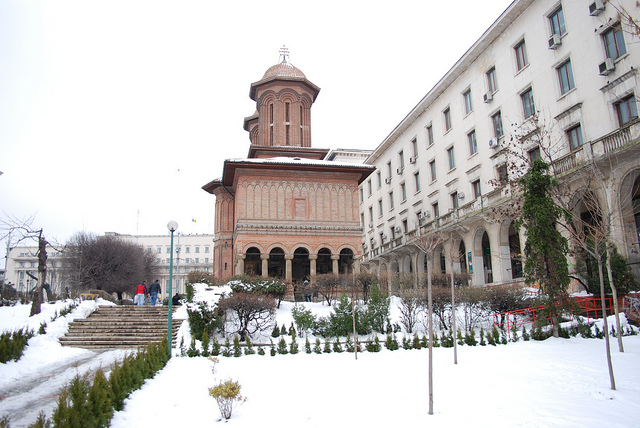 Last but definitely not least, be sure to visit Kretzulescu Church! It's conveniently located next door to the National Museum of Art of Romania. The church is an Eastern Orthodox Christian Church that was built between 1720 and 1722.
The church was actually set to be demolished during the Communist takeover in 1948, however, it was saved due to the appeals of Romanian architects.
The inside of the structure is not accessible without going up a number of steps. However, it has outer frescoes which make it well worth stopping to visit to admire from the outside. It would be a fantastic addition to a day spent in the next door art museum!
Best Ways to Get Around Bucharest in a Wheelchair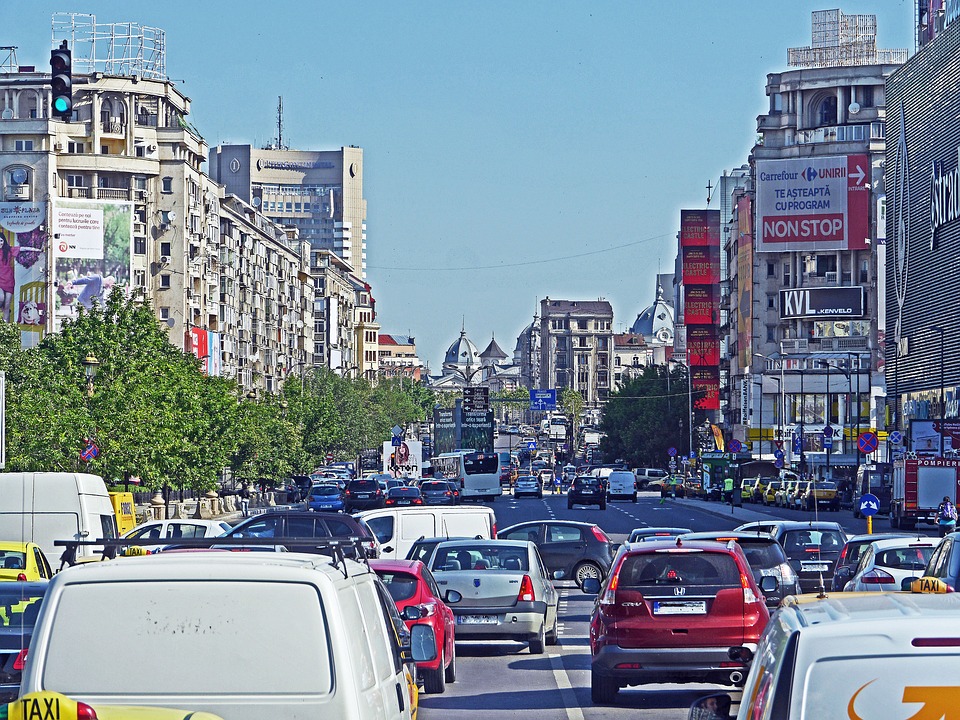 While traveling around Bucharest will require some planning, they do have some excellent modes of transportation that are wheelchair accessible. Bucharest's city bus and trolleybus are wheelchair accessible. They have lowered floors and a fold-out ramp at the center door. Each bus does have a securement space, although not all buses have available securement straps.
The metro subway includes many stations with recently installed elevators. There are, however, gaps of up to 5 inches between the subway trains and the station platforms. If you have a power wheelchair with large tires, you will be able to go over the gap. Wheelchairs with 6 wheels and typical scooters would, however, get stuck. It's best for wheelchair users to stick to traveling by bus or to use careful planning when using the subway to avoid stations without elevators.
Do you enjoy tours? If so, definitely check out the ones Bucharest has to offer! Accessible Romania has some here. The organization's goal is for everyone, including people in wheelchairs, is to be able to enjoy Romania.
Have you decided when you want to go? Give yourself plenty of time to explore the city and the surrounding areas! There's so much to do and see in Bucharest, Romania and it is a remarkable vacation spot! Do yourself and a friend or family member a favor, and go get those plane tickets!
Search our accommodations here.
To keep reading become a member.
Already a member? Login
Over 400 pieces of exclusive content
Tips and advice on Accessible Travel