You can walk and can handle going up a few stairs.

Maximum of 15 steps (1 floor up) to reach the accommodation or manoeuvre into it.

You can only handle one step at a time.

The accommodation is quite accessible, can suit wheelchair users.

You need a fully accessible accommodation.

Maximum thresholds of 3 cm (1 inch), suits wheelchair users.
Coasts & Cliffs
An Accessible Guide to the Canary Islands: What to See and How to Get Around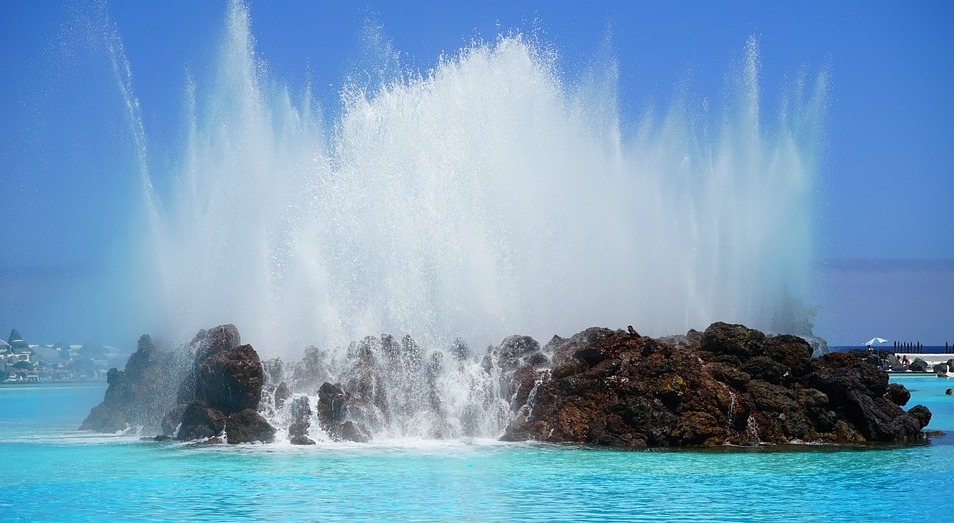 Wheelchair Accessible Canary Islands
Have you dreamed of basking in the sun, smelling the salt of the ocean, or watching sunsets from a sandy beach? With 7 islands to choose from, the wheelchair accessible Canary Islands are your perfect destination for sunny seashores, high mountain tops, and a tropical climate that is sure to please.
Travelling here may have once seemed daunting to folks with special mobility needs, but with a little planning, you'll find that you can make your Spanish island destination dreams come true. Start travelling with me now!!
Type where you would like to go and we'll show you the best accessible accommodation in that area!
Tenerife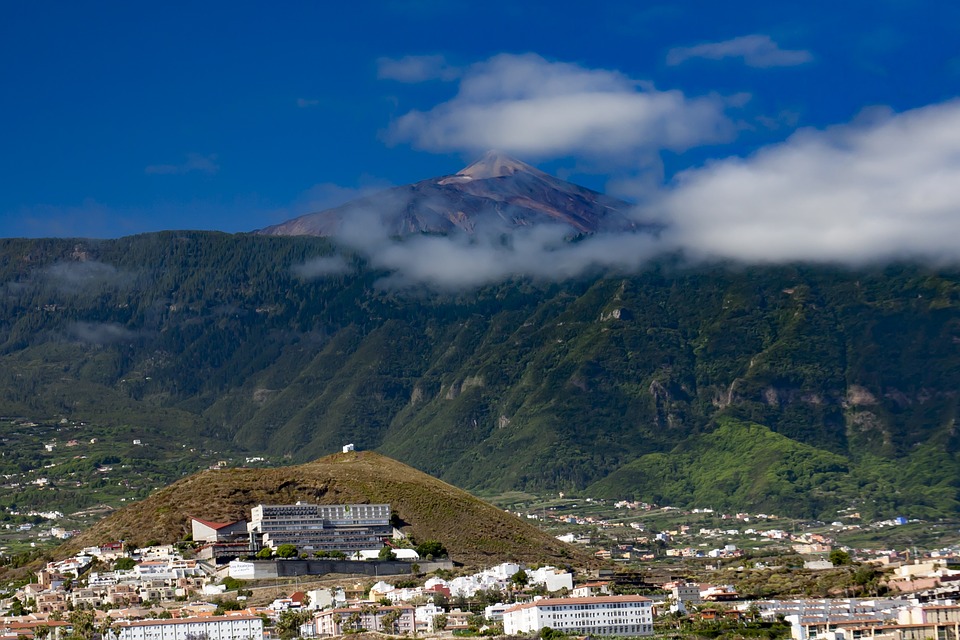 photo: Mount Teide
The largest of the Canary Islands, Tenerife offers many accessible options and showcases the highest mountain in Spain at 12,200 feet.
A perfect destination for sunbathing, the city of Arona strives for accessibility. The beaches here offer stunning shorelines for those with special mobility needs including obstacle free facilities and adapted infrastructures.
Santa Cruz is the capital of Tenerife and is host to an abundance of cultural activities. One must-see location, the Museum of Nature and Man built in 1745, is a fine example of neoclassical architecture. It was also the first museum in Tenerife to receive the Universal Accessibility Management System Certificate.
Last, a visit to Tenerife is incomplete without first gazing upon the peaks of Mount Teide. This natural wonder of the world features a volcano towering 3,718 meters above sea level, craters, vents, and an array of other geological wonders.
The Alto de Guamazo path within the boundaries of Teide National Park offers a fully accessible, flat trail for wheelchairs. Here you can experience nature at its best and see volcanic cones up close and personal.
Accessible Accommodations in Tenerife
It's time for you to spend your summer holiday in Tenerife. Let Handiscover help you. By classifying the properties into three categories, Handiscover always prepares the most suitable accommodation for you! You can choose rentals featuring with roll-in showers, grab rails or swimming pool with the hoist.
Here are some great options from the website.
If you want more personal support, do not hesitate to contact via e-mail: booking@handiscover.com or on the phone:+44 1550 400022 (UK).
Lanzarote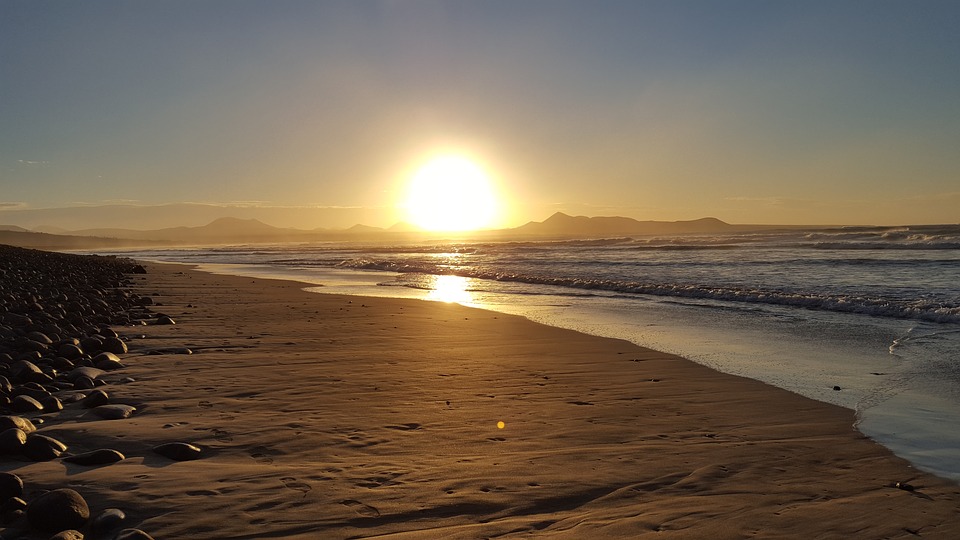 When you're seeking adventure, what could be better than scuba diving? The Daivoon Diving School in Costa Teguise has instructors with expertise in teaching diving to disabled travellers.
Your senses will awaken as you absorb the magnificent beauty of the abundant marine life found in the reefs, shipwrecks, and other amazing dive sites.
Puerto del Carmen features beaches with wooden walkways designed for crossing the sand. You will also find beach-enabled wheelchair rentals, accessible restrooms and lowered showers.
The promenade is very accessible as it is wide and features low curb drops in several areas. When you're done relaxing on the beach, enjoy the many restaurants, bars, and stores this city has to offer.
Accessible Accommodations in Lanzarote
It's time for you to drop everything and take your dream trip to Lanzarote!! Here is one great example from Handiscover. Click on the pictures to see more detail information!!
Gran Canaria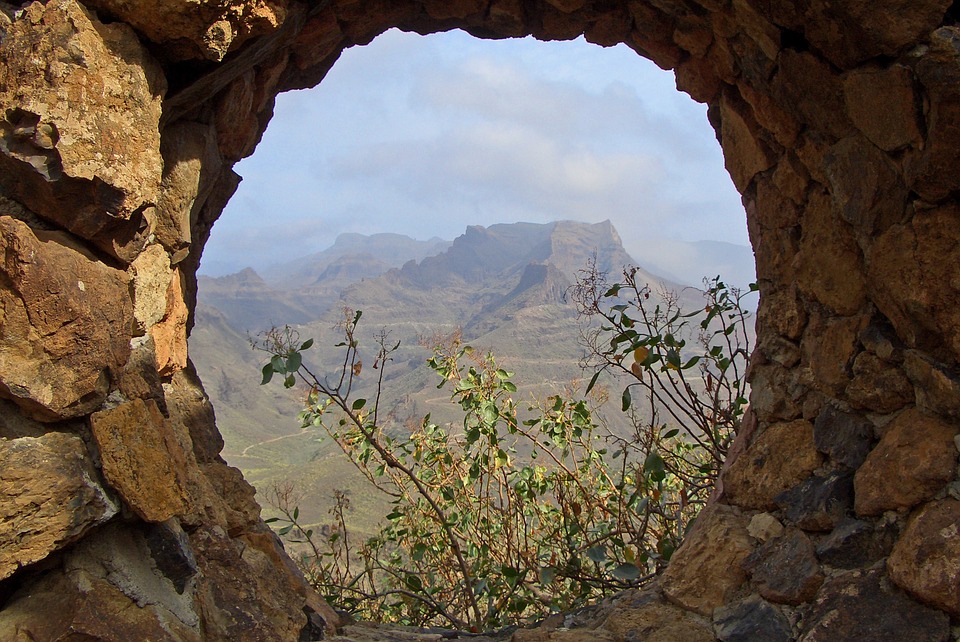 This island is known as the "mini-continent" due to its vastly different climates and landscapes. Designated a biosphere reserve, this island has preserved the natural beauty of over one-third of its surface, allowing the natural flora and fauna to thrive.
One of the best places to see tropical flowers, exotic birds, unusual mammals, and even dolphins, all in just one location, is the zoo-like Palmitos Park.
While most of the park is fully wheelchair accessible, you'll probably want to visit with someone who is capable of providing push assistance. There are some steeper paths throughout the park.
Archaeological treasures overflow at the Cueva Pintada Museum & Archaeological Park. Rather than being on the side of a cliff, this gem is right in the heart of town and is well known for being wheelchair friendly.
This museum highlights life in Gran Canaria before the conquistadors arrived and displayed the remains of cave homes dug out of volcanic rock. The most renowned exhibition by far though is the painted cave.
Due to prior degradation of this rare archaeological find, it is viewed through the h glass and in short 4-minute increments, which is intended to preserve this rich, historical site. Check about reservations, as tours have only 20 guests per visit.
Accessible Accommodations in Gran Canaria
If you are headed to Gran Canaria, you deserve a cosy accommodation. Handiscover has already prepared for you! Start by clicking on the pictures!!
Fuerteventura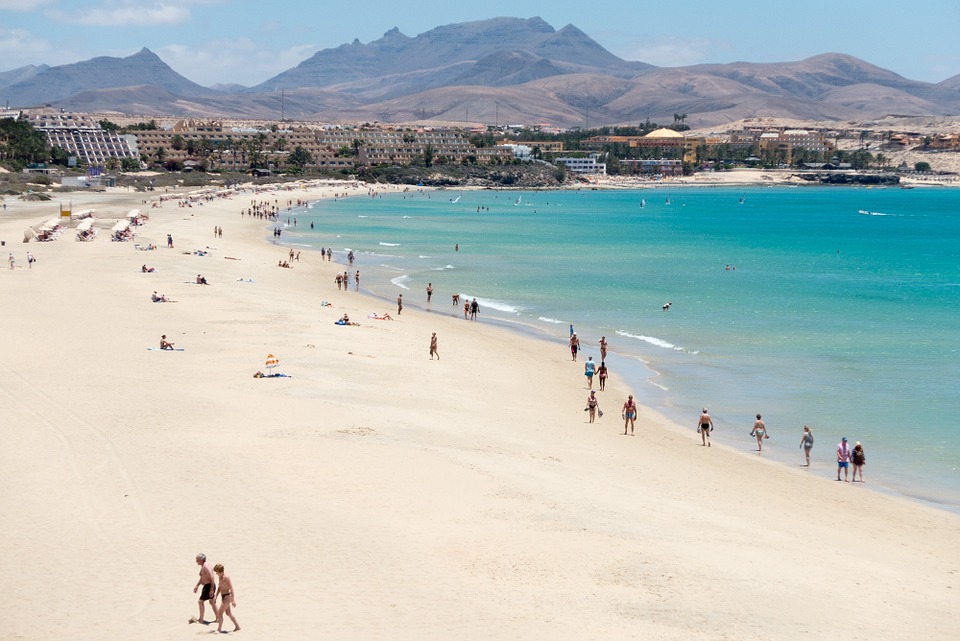 The 2nd largest island of the Canaries has over 150 beaches that span over 90 sand-laden miles. This island boasts a less touristy experience. You'll probably even be able to find a secluded beachfront even during the summer months.
If you're looking for golden sand and turquoise waters, look no further than Grandes Playas de Corralejo. For those with special needs, there are walkways and ramps to help get around on the sand. This beach even has a team dedicated to assisting disabled travellers so they can enjoy a relaxing day.
One of the favourite hotspots on this island is Corralejo. A visit here would not be complete without sampling Spanish tapas. The local's favourite haunt is Tapas Oscar, fully accessible for wheelchair users.
Not only can you tempt your taste buds with culinary delights such as roasted pork and pepperoni and pepper-laden potatoes, but you can cleanse your palate with crisp, local wines.
Another plus is you only pay for the wine you drink, so if you drink a ½ bottle, you only pay for ½ bottle. What can be better than eating scrumptious tapas and sipping on wine in Fuerteventura?
Accessible Accommodations in Fuerteventura
Wouldn't you love a gorgeous stay in Fuerteventura? Look at some beautiful accommodations in Fuerteventura!
Getting Around the Canary Islands
As you embark upon your dream trip, it's important to include transportation plans in your itinerary. The great news is the Canary Islands invest heavily to have wheelchair users many options for getting around.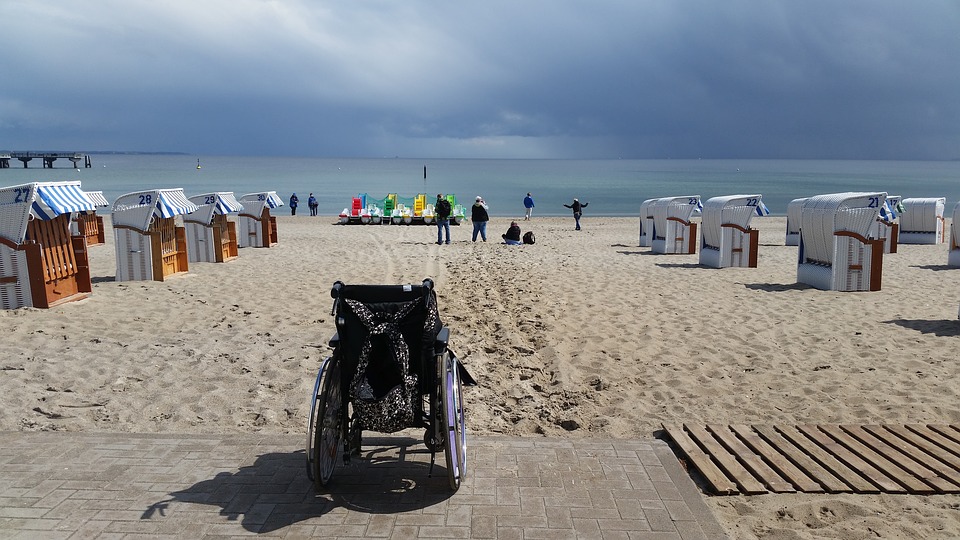 Many tourists will spend a significant amount of time on the beach while in the Canary Islands. The great news is almost every resort offers beach wheelchair rentals.
Beach wheelchairs generally feature larger tires, designed specifically for sandy travel. Another option is a chair that also converts into a lounge-like chair. It is the perfect apparatus for basking in the sun with a tiny umbrella drink.
The bus systems on all of the aforementioned islands provide accessibility options for reduced mobility travellers. Most of the buses offer ramps and accommodate additional space for wheelchairs or walkers.
On some of the islands, there may be a few busses within the fleet that are not accessible, therefore it's best to contact the company ahead of time by clicking here.
To take your vacation to the next level, you may want to consider hiring a private vehicle. This allows you to explore various destinations, including volcanic mountains, without depending upon a bus or taxi. Private vehicle rentals can be found here.
Many tourists have thoroughly enjoyed taking a guided accessible tour while vacationing in the Canary Islands.
An adventure in the Canary Islands will leave you rested, relaxed, and refreshed. Whether basking in the sun on a golden beach, touring archaeological wonders, or trekking through volcanic parks, you are sure to build memories that will last a lifetime. By using these tips and planning ahead, you can partake in an accessible trip of a life unlike any other.
Other Useful Travel Information
Other Fabulous Travel Destinations and Beaches Around the World!
About the Author:

Cory Lee is a wheelchair user, travel addict, and accessible travel writer. On his blog, Curb Free with Cory Lee, he hopes to inspire others to roll out of their comfort zones and see all the beauty our world has to offer.
To keep reading become a member.
Already a member? Login
Over 400 pieces of exclusive content
Tips and advice on Accessible Travel